Subtext of a Life
Books and Social Distancing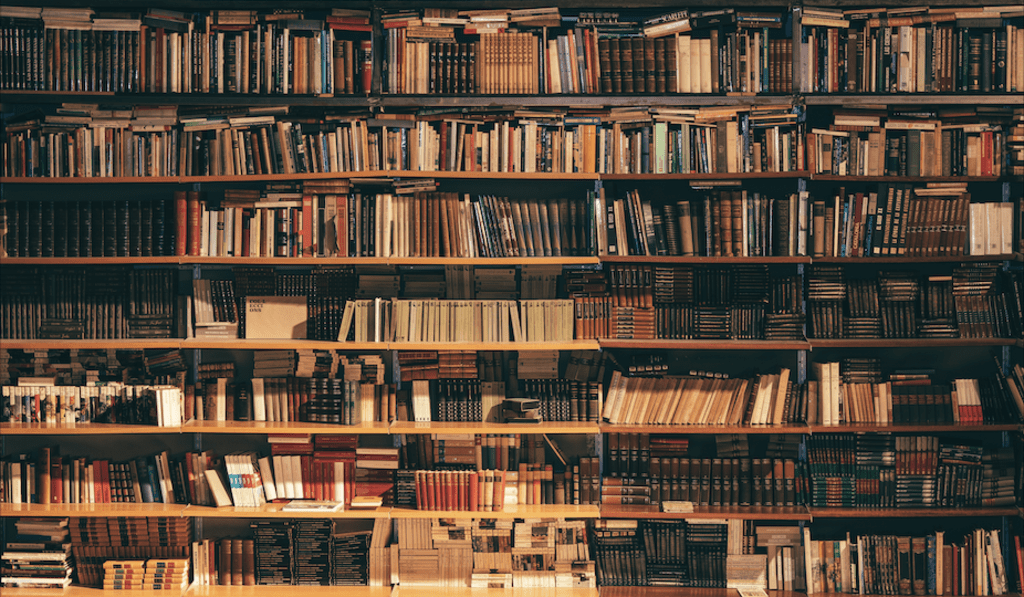 Patricia Lewis is a close friend of isolation. In fact, they go way back. Most would assume the friendship was forged by Patricia herself, considering her occupation and single status, but that wasn't exactly true. When she was a little girl, she was as sociable as any child. She spent summer days with the kids around the neighborhood. They played jacks, marbles, statues, you name it, she played it. Even when Jimmy Turner, who lived next door, got a pair of boxing gloves for Christmas, she was the first (and only) girl eager to tussle. They each could only wear one glove and since they were Jimmy's, he got the right mitt. But Pat, who was also right-handed, still gave Jimmy a run for his money with her left hook.
No, Pat didn't become acquainted with isolation until her early teen years. She wasn't pretty like her sisters, and they weren't shy about reminding her. Her classmates were more cordial, to her face anyway, but Pat knew her sisters were right when she was the only one never asked to a school dance. So Pat needed to find something to occupy herself when she was home alone on a Saturday night. That's when her love affair with reading began, and isolation naturally accompanies a good read. Soon enough, Pat was rarely seen without her nose in a book, which did little to enhance her reputation. But Pat was just fine with that. The kids could snicker at her thick glasses and her awkwardness all they wanted because she wasn't there to hear it. She was running away from home with Tom Sawyer, and she was sailing down the Mississippi with Huck and Jim. She was sharing in love and loss with Gatsby, then tying the knot with Professor Bhaer along with Jo. She could experience all of life through literature, so why take chances in the real world?
A few years out of high school, alone and unmarried, Pat realized she needed a job to put bread on the table, and librarian seemed fitting. Her voice, now a far cry from the one that belonged to the girl who fought the boy next door, had grown meek. But she never had to raise it in a library.
It wasn't long before all of Pat's sisters were married, and they'd try to set her up with some fellas their husbands knew. Yet Pat insisted she had no interest. She even began growing into her looks, and some would argue she became the prettiest of her siblings. But Pat was blind to this. All she could see was the same awkward girl in the mirror that never got asked to dances.
It soon got harder for Pat once her sisters started having babies. "You must want to be a mother, don't you?" Mary asked incessantly. Pat would merely say she was thrilled with the independent life of a career girl. Truth be told, Pat was overcome with emotion and a yearning for motherhood whenever she'd take her nieces and nephews out for ice cream or to the county fair. But Pat kept these feelings locked away deep inside. A small piece managed to escape though when Pat left the public library and began a new job as an elementary school librarian just weeks after holding her firstborn niece in her arms.
And that's where Pat spent the rest of her career, and she loved every minute of it. She adored the children, and they adored her as well. "Miss Lewis, I like magic. What's a good book?" One asked. "Well, let me show you some of my favorites," she replied. Pat never let a week go by without reading at least one story to each and every class in the school. Kids would come into her little haven to check out everything from Goodnight Moon to Charlotte's Web, and she'd keep track of it all in her little black book. It was organized in sections by class and alphabetically by student. That little notebook wasn't just to keep track of the whereabouts of her books, it was mostly so Pat could keep track of her kids. At the end of each year, she'd flip through the pages and see just how much everyone had grown up based on what they were reading. Pat often felt a little melancholy when the oldest class would move on to middle school, but there was always a new group of little ones to lift her spirts up again.
Indeed, Pat loved every minute of it. Well, almost every minute. Things changed the last two years. Fewer and fewer kids entered her library with each passing week. Pat tried everything she could to turn it around. She held book fairs, redecorated the walls, changed the displays and kept up on all the new children's books. Yet her efforts yielded little results. Most of the teachers were even cutting out her story time more and more until Pat finally gave up asking.
One day she noticed a kid playing on what appeared to be a flat laptop computer. She paced down the hall and realized every student had one. "Excuse me," she asked a boy walking while staring at his screen, "what is that you have there?" "An iPad," he said without slowing or even looking up.
A year later, the principal entered the once vibrant library and approached Pat who was reading through her Moleskine notebook. "I have good news, Miss Lewis," she said. "The district has created an additional retirement incentive and you qualify. $20,000 towards your medical flex-spending account." Pat froze. She didn't want to leave. This little library had become her home. Where would she go? What would she do? These thoughts raced through her head until they were interrupted by the principal, "To be honest Pat, they're shutting down the library. There just isn't a need in this day and age, you know? They can't justify the expense." "I see," Pat said, "I see."
Now, Patricia Lewis sits at home, still alone. She turns on her television to catch the evening news. "It's imperative that you and your loved ones maintain social distancing at all times," the anchor says. Social distancing, Pat thinks to herself, how terrible that must be.