Stoic ~ Solid ~ full of wonder
Oh..the wonderful stories a tree could spill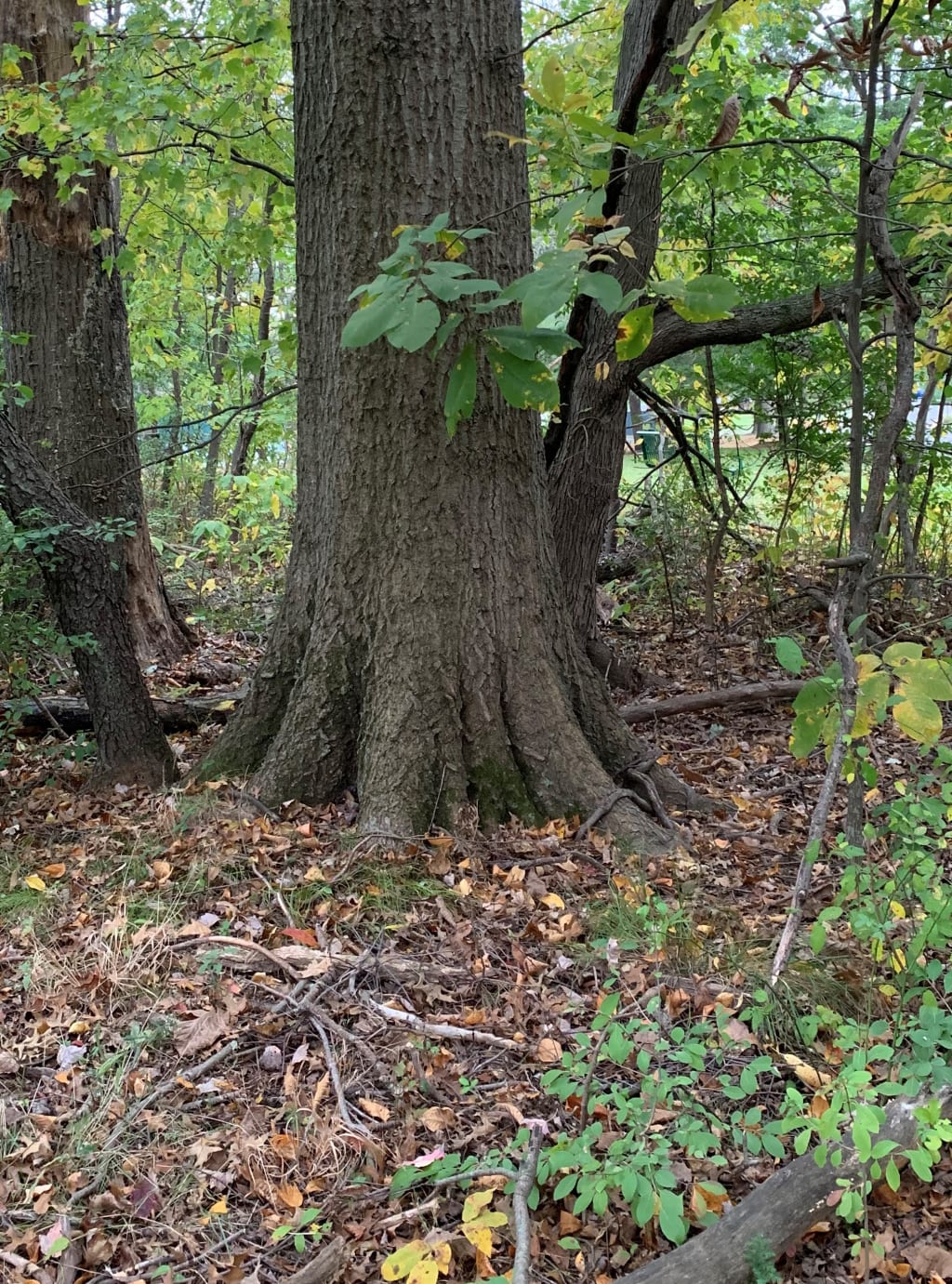 My fascination with trees goes back over 40 years. Their longevity, beauty, stoic nature, and solid presence has always been visible. More so than all of that however has always been their sense or come to think of it my sense of their perspective of their life experiences in relation to mine and humans. I mean - think about it...as humans we move from one place to another and experience different parts of our life journeys. Through people we meet, places we see, relationships we have etc...
Trees experience it all by standing still (although they do sway and move) but within a restricted visible area (let us not get into how deep and widespread their roots are) when we visit them. Now - at times, our actions with trees are not the nicest. From urinating to regurgitating and the like we have not always treated trees well. But hear me out...or read me out...give it a moment right now - this very moment and think about the story's trees could tell. The break ups, hook ups, marriage proposals, stolen shade, picnic ants, bark, firewood and wait for it.... PAPER!! Yes - they have been a resource for humans for a countless number of years.
At times, especially during current times when taking mental breaks is a mandatory prescriptive function of my everyday life, I find myself sitting underneath a beautiful tree along my walking trail. Writing in my journal but mostly living in my mind of the potential stories it shares with me."Oh, Audrey - there was a woman here a few weeks ago trying to figure out how to move past the crossroads she was facing at the same time trying to be responsible for her family. She pondered, cried, belittled herself with negative self-talk for not having taken chances earlier in her life responsibilities of family had piled on. She contemplated what to do next and which way the road would travel depending on her decision she would make while sitting by me. She was a strikingly polished woman. Married with 1 child. Designer labels covered her head to toe. Eyebrows were perfect given she wore a mask to be responsible during current times. Yet, she was a wreck inside - according to her, that is. I could not help but notice she kept rubbing my bark. As if it were the bald head of a Buddha or crystal ball, she was desperate to find answers from. I wished I could give her a hug and help her to feel any decision she made was going to be a difficult one. She just needed reassurance she wouldn't be alone along the journey."
"There was really not much I could do but listen," said the tree. "She spoke on how many people viewed her as the "strong" one and the one who always held things together, yet she just wanted to crawl up into a fetal position and sleep. After being there for a while she gathered her belongings and closed her eyes. She took in a deep breath from the breeze I was able to provide so she did not feel alone and so she started to walk away. Audrey - as a tree and having so many people share parts of their lives with me there are so many stories I can share. Humans is a unique species for sure. One of wonder, confusion, curiosity, confidence, self-doubt, hypocrisy, joy, sadness, blissfulness, and the adjectives go on and on. But the one thing they all seem to have in common is the need to feel respected, trusted, and loved. Funny though - all those things are inside of them already. They just need to be willing to let those attributes show and be accountable for where they lead. I mean - it is not an easy accountability test. I can see many of the roads from the top of my branches and leaves. Yet at some point those too cascade down to rebuild and replenish. Hopefully, the humans will see that within themselves too."