Rihanna Is a Baby Mama
Does It even Matter?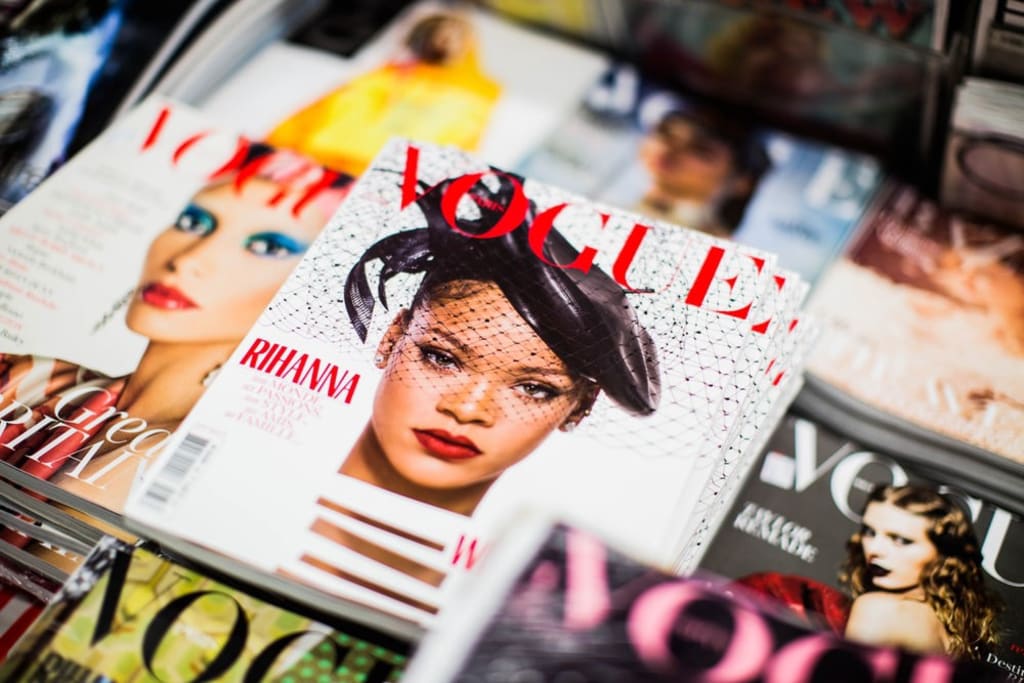 Photo by Charisse Kenion on Unsplash
It is no surprise that Rihanna is one of the wealthiest women in the world. She is the richest female musician, ahead of even Madonna, Céline Dion and Beyoncé. Due to her beauty and fashion lines, now she is a billionaire.
During the past years people have admired her for her music and style, but now we have come to realize that she is also a very talented entrepreneur. Rihanna is Barbados' first billionaire and a heroine to this young republic. And of course, she has made history as a black woman from a modest family in the Caribbean ascending to such luxurious and powerful positions. She is proof that everything is possible no matter of our origin when we follow our paths, make good decisions, meet the right people at the right times, and work, work, and work.
However, her success hasn't surprised her fans more than her pregnancy. Even though some of her fans have suspected this since the very first months, particularly at Barbados' independence ceremony when a fan noticed her blooming bump, people weren't that sure enough until the Now HipHop News announced the pregnancy via their Twitter account.
After confirming that she was pregnant, many people started to wonder if she had married the rapper, A$AP Rocky. But no spoiler alert, any one of them said a thing about their matrimonial status. At that moment, people remained confident that the news about their marriage would come out soon. Instead of photos and videos of their marriage, it was a music by A$AP Rocky that came out after the pregnancy revelation, where the two stars celebrate their love for each other. But was it truly a marriage celebration? It was early to confirm.
After fans had spotted a diamond ring on Riri ring finger, they started to stipulate that she might be secretly engaged with boyfriend A$AP Rocky, but when asking her about this probability, she just laughed and added that it was an old ring. Even after childbirth, neither of the parents has confirmed their engagement.
Even though most of their fans respect their choice of not marrying (or if it has been done, keeping it a secret), some people just cannot comprehend their choice and wish that Rihanna were a married woman instead of just a baby mama, joining the list of famous females who choose children over being married like Nick Cannon, Kylie Jenner, etc.
But yet, within the black community, there is a huge wave of criticism about the glorification of the so-called baby mama culture, which happened to be related to the black community. Many black YouTubers and influencers talk about the subject, some of them think that Rihanna's decision would affect the community in that she is very famous, and some others think Rihanna deserves better for being so wealthy and successful.
What Is Wrong with Baby Mamas?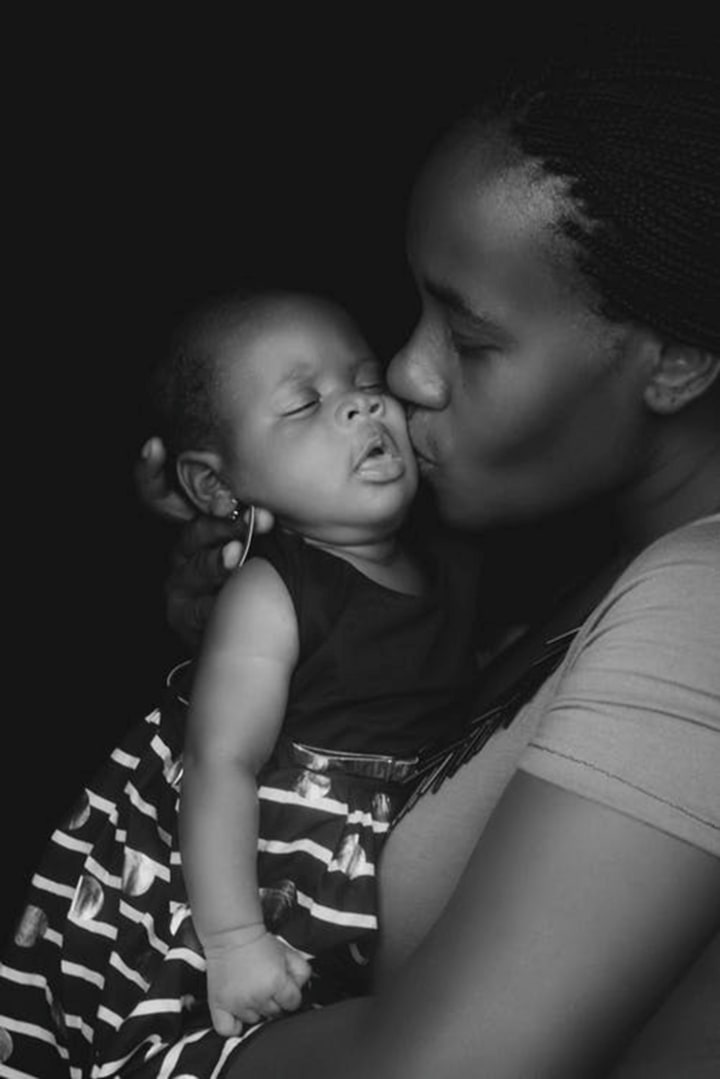 The expression baby mama is complex, because it is ratter derogatory in that it points out the fact that a woman is left alone with a child. Within the black community, it happens very often because of some social factors, like the high rate of imprisoned black men, poverty, which converted into very insecure lifestyles, like trafficking drugs, being enrolled in gangs, consuming alcohol or/and drugs themselves, not having enough to take care of their children etc. And the absent father trope ended up being transformed into a pattern, not only present within black communities but still associated in some ways with them, which emerges even when the other factors don't exist.
Having child without getting married should not be a problem. Nevertheless, in many cases when there wasn't any commitment the wife is left alone to take care of the child without any (or almost any) financial, mental, and educational supports from the father toward his child. It seems that the father doesn't have any children at all, he just puts the sperm in the mama's womb for the sole purpose of populating this planet, as it happens to any animal!
The guiltiness shouldn't have been put on the woman in the first place even though she probably could have chosen a better man or to not give birth to the baby. Now the questions are, how can a woman determine who is the good guy? Is aborting that easy to go through (financially, morally, socially, etc.)? Is it even easy to get contraception? Well, there is a load of details to consider before criticizing a poor woman when she ended up having a baby in these vulnerable conditions.
But the question I asked at the beginning of this section remains unresolved: what is wrong with baby mamas? Probably, nothing! Many of them are just simple women struggling to survive prejudice while taking care of their children, many times alone. Probably, there is nothing to celebrate in this kind of life because it shouldn't even exist.
However, I still don't understand why the absent father phenomena should be corrected by a marriage. Do men need to have a legal paper with women before taking care of their own children? That brings up other questions, are these children only the offspring of their mother and the father take care of them for the sole purpose of being in love with the mother? Well, I have many questions. Probably, I could not answer them.
But I strongly believe that marriage shouldn't be the main reason for a man to take care of his child, neither should it be an institution to help level up the dignity of any woman. A woman character and esteem shouldn't be determined by her being married or not.
I respect anybody choice to be married or not, and I'll still support a friend no matter of what they have chosen. However, I'll never advise a woman to be desperately in seek for a wedding, although it remains a traditional activity where people show the evidence of their love and passion. After all, there are many other ways we can reveal our love to our partner ―if we even want to because in the end its our love and our life not anyone's business.
If I wouldn't pressure a friend into getting married, neither would I back people who expect a female star to get married before having a child. No one has expected this for a male star. No one has asked the numerous male stars who have children without being married to get married. As I said, the baby mama thing is not only about women, don't forget our baby papas!
I wouldn't even support the whole contents about the effect of Rihanna's decision on black community. It is not marriage that would change the whole structural problems surrounding black families. Instead, I would say that probably the stigma surrounding baby mamas would lower down because now it is not only a thing of poor women. If Rihanna chose to be a baby mama (even we are not yet totally sure), she would probably be a reference for the baby mamas who are suffered from stigmas.
Rihanna's possible choice is not a passport for any woman to choose to be a baby mama at any cost, neither a reinforcement of the absent father trope within the black community. I see it more like a possible fact that could bring deep reflections about women rights and freedom, as well as the social power of marriage. And surely, it would be an affirmation that as long as we as women have understood (and we are ready to take the responsibility of) the consequences and implications of our choice, we can choose to be who we want to be (wife, mother, baby mama, single, etc.).
*Originally posted on Medium:
celebrities
About the author
This is me, Marie. A writer in becoming!
For now, I am a translator and content creator.
See more about me on Instagram (@mariecadettepierre) and twitter (@cadettelouis).
Buy me a coffee by signing up to Vocal+ through this link.
Reader insights
Be the first to share your insights about this piece.
Add your insights