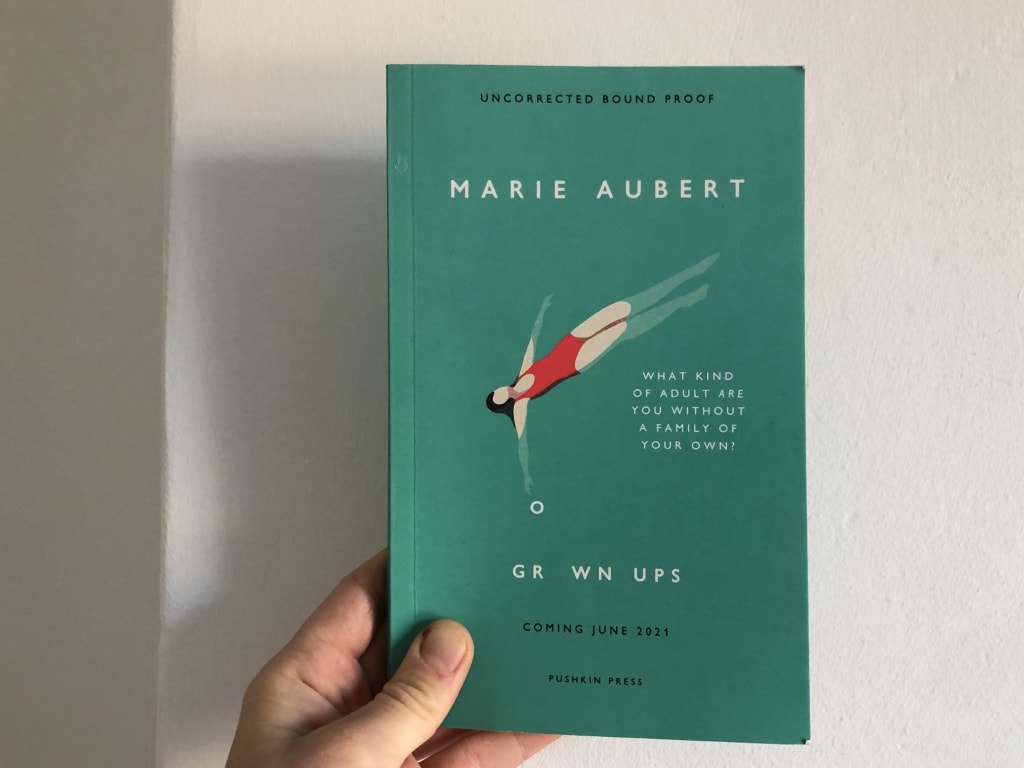 Adults is the novel that consecrates Marie Aubert in the great literary leagues, those that take you to different countries in the world. This Norwegian writer became known in 2016 with a collection of short stories titled "Can I come home with you?" and now she comes with this novel that tells us about that group of beings that are in no danger of becoming extinct: human adults.
The Nordic Books publisher offers us the Spanish version of this novel, already translated in 15 different countries, and it does so with the delicacy and professionalism of its label. With a light proposal, easy to transport and with a cover that invites calm and a calm reading.
In Adults, Marie Aubert tells us the story of Ida , a single woman with no children who, having entered her 4th decade of life, decides to freeze her eggs in case she decides in the future that she does want to be a mother. She has her life more or less controlled and is ready to spend a mini vacation in the family's little house by the sea, where they are going to celebrate her mother's birthday. Or so she thinks, because in a second she realizes that it is actually chaos that runs her life.
Already on her way to her rest period, she has her first clash with reality when, on the crowded bus, she has to deal with the typical child who has a musical movie at full volume on his dad's cell phone... she thinks her father is not very interested in calming or dominating him, when everyone in that vehicle knows that he is actually doing them a favor by inaction, because it would be even worse to have the creature bored all the way. Ida doesn't know how to deal with the little ones, she doesn't have a maternal instinct.
When she arrives at her destination, her perfect brother-in-law and his daughter pick her up and together they go to the family cabin. All the childhood memories come back to you with colors, smells and sounds. Her sister awaits her with open arms. Everything seems ideal.
They will have a few hours free before their mother arrives with her second husband, so they take the opportunity to catch up and, if they have time, maybe they will have time to get drunk like in those past days when they did not have so many obligations.
The bad thing about planning a vacation where more people are going to participate is that, in the end, nothing turns out as you had thought.
Ida is going to show us in Adults by Marie Auberta that to be happy you don't necessarily have to do what everyone tells you you "must" do. What if you feel like doing something unusual like not getting married or having children? We are not just talking about the pressure that society can exert on women when they reach a certain age, because everyone has pressure here: they and they.
What is the ideal family? Do you want to be part of it? Are you ready to say yes? Or maybe you mean no? This is what Adults talks about , about those family gatherings where all the concerns of its members are revealed, although the aforementioned do not want to talk about it. And Marie Aubert does it in a fun, entertaining and distracted way.
Without realizing it you are reading about the life, fears and secrets of someone who could be you.
The novel is reaping success for its freshness and there are those who compare it to a well-known television series, as is the case of the Irish version of the newspaper The Independet that says the following:
« It reminds us of the wonderful Fleabag series by Phoebe Waller-Bridge, although it is much more prickly. […] It is comedy at its finest. poisonous Malevolent. Brilliant ». Anne Cunningham , Irish Independent
I can't compare both works, but I can tell you that Adults by Marie Aubert is a good read to disconnect and spend some time entertaining. It does not pretend anything else and it is appreciated.
Reader insights
Be the first to share your insights about this piece.
Add your insights