Real Reason Why I've Still Not Married - Moyo Lawal
Moyo gets honest about marriage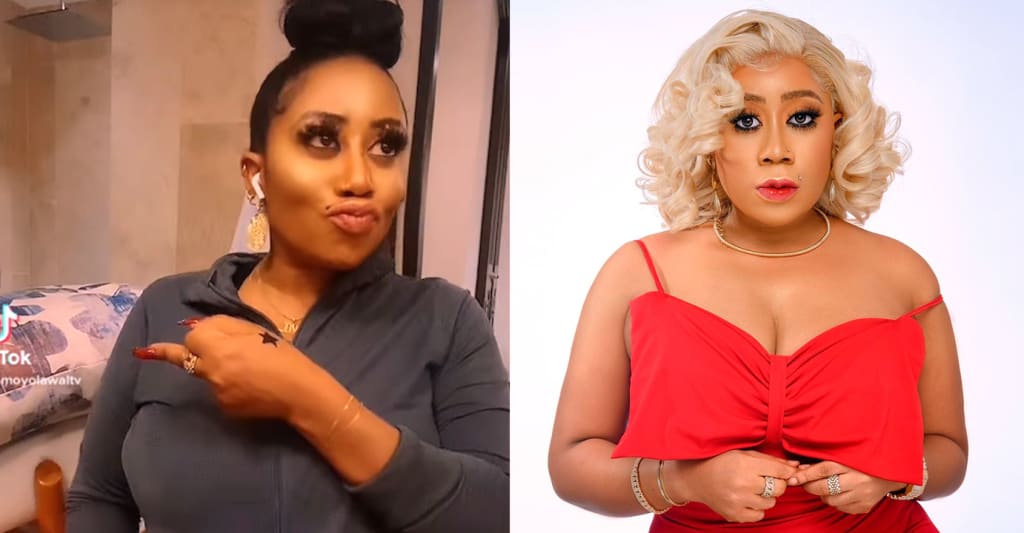 Nollywood actress Moyo Lawal is notable for being in such movies as A Time to Heal, Holding Hope, Emem and Angie, Damned Royalty, and more. She is also known for her online presence, her body, and as an influencer. Still, despite everything she has achieved professionally, one question that Moyo Lawal just like a lot of unmarried women gets asked constantly is WHY she's still not married.
During a new interview with The Nigerian Tribune, Moyo Lawal was asked the question again. This time, she explained why she's still not married and what her biggest fear regarding it is. Here's what Moyo Lawal said.
**Before reading on, please make sure to like and follow my Facebook page (Jide Okonjo) so you don't miss out on any new and interesting lists, articles, and stories that I post every single day. I have a really fun page. If you like my page, you will have fun too. So what's stopping you? Like my page and let's have fun together!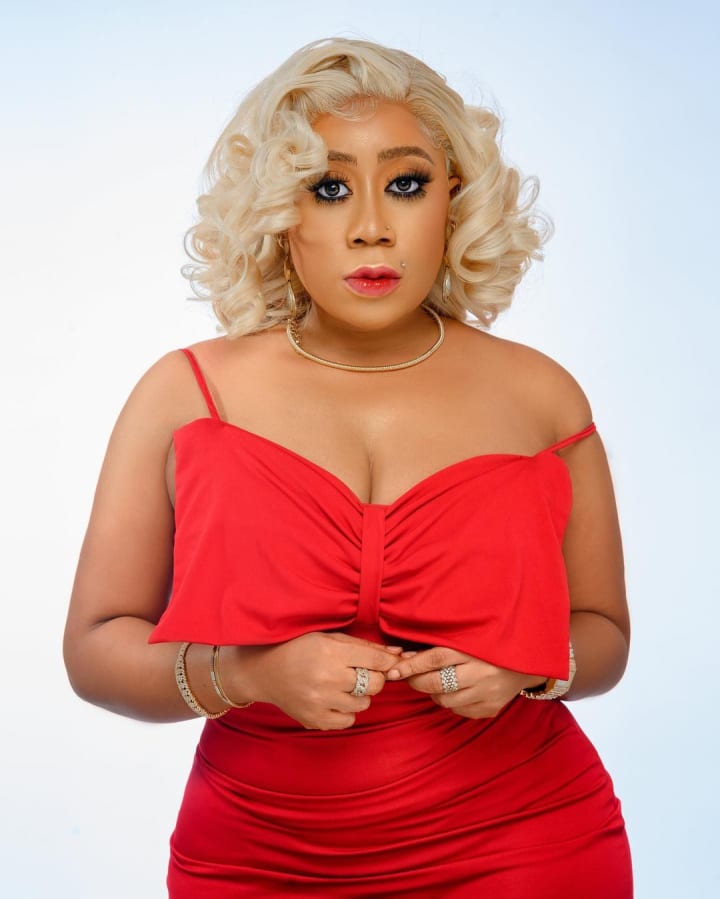 When asked "You're a beautiful lady; why are you still single?", Moyo Lawal said:
(Laughs) Let us go and ask God biko. I am beautiful?  Eeeh eeh, thank you oooh
Then she was asked, "Do you think your career is one of the reasons you're not married yet?" to which Moyo said:
It was more because before I started my skincare business a couple of years ago, I didn't have a stable income. In the sense that, with acting, even though I was working regularly, I couldn't actually make a financial budget for the year. I wasn't about to start a family without being able to plan properly. Nothing terrifies me more than bringing children into this world to suffer.
Speaking about rumors that she was in a romantic affair with a married politician in Abuja, Moyo Lawal said:
I am single hence at liberty to do anything I want, but please let us stick to the truth. I can beat my chest anywhere that I have been better behaved. It has not been easy. I have had years where I abstained completely. So do you think with that kind of self control, I still won't have more sense than most regular girls and even some married women? Let us just leave it like that.
Then she was asked, "What are those qualities you look out for in a 'husband material'?" She said:
Husband material for me is definitely someone who has sense and empathy. I want somebody who treats the waiter like a colleague and has deep family values but not society-driven. Then he has to be crazy to a very large extent.
Finally, the interviewer asked Moyo Lawal, "What would make you marry an older lover?" to which she said:
If he ticks my list, why not? I think it might even be easier for me, because marriage is a job you have to be willingly to work on for the rest of your life. Hence, if he is much older, it might be a lot easier respecting his decisions, opinions and trusting him not to lead us astray because he has lived many lifetimes.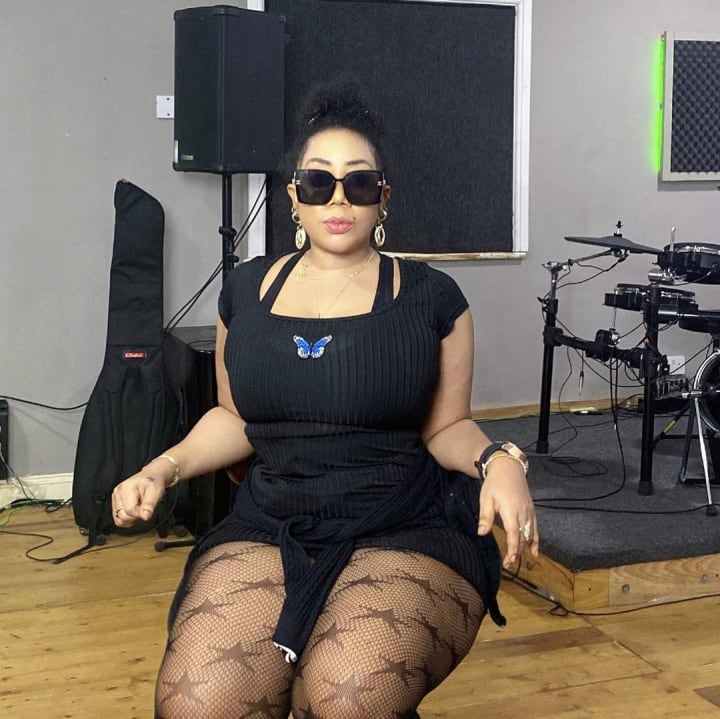 What do you think of what Moyo Lawal said? It's good that she's mindful of her financial situation before bringing a child into this world. Truly, it is better one is well-equipped to handle a child before bringing one into this world to suffer. Good on her for taking her time to make sure she's on steady ground before doing anything.
That's what I think. What do YOU think about what Moyo Lawal said in response to these questions? Do you agree? Do you not? Let me know what you think by leaving a comment either below or on my Jide Okonjo Facebook post.
That's All.
I hope you've had fun. Don't forget to like my page (Jide Okonjo) if you don't already for more stories like this, the fun never ends
To catch up on other content you might have missed, click here.
Until next time, have a wonderful rest of your day.