Play astronomy play out of wealth
Play astronomy play out of wealth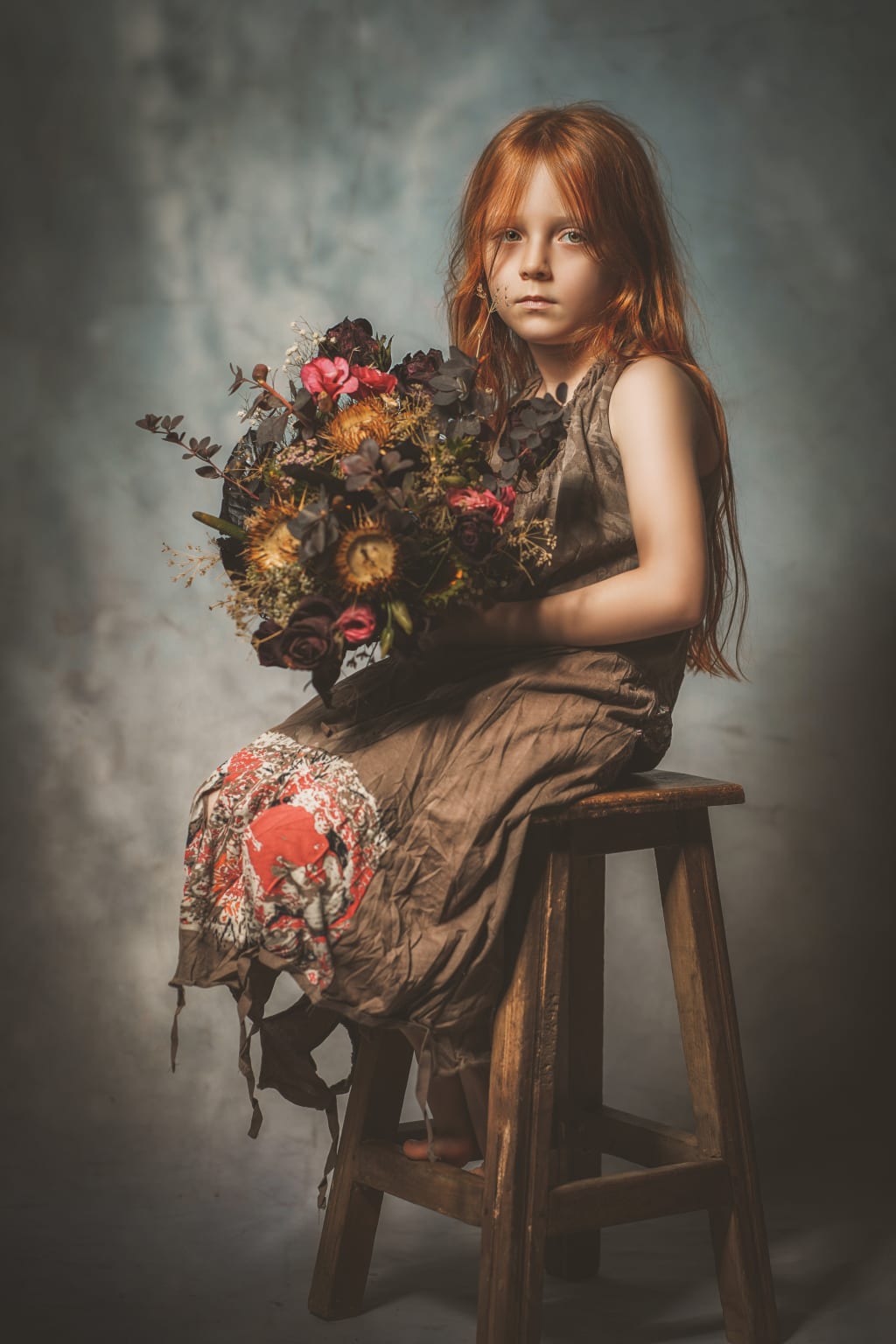 She is an avid stargazer who quit her job and sold her favorite things to see the once-in-a-century total solar eclipse. However, such a girl, who was called wild than a boy by friends and relatives, found a business opportunity from the pace of constant pursuit and established an astronomy club.
Follow the day to find entrepreneurial inspiration
Tseng Tsuen Ying, 25, is a lively and cheerful girl who likes to pursue fashion. In 2008, after graduating from Hunan Normal University, she came to Guangzhou. With excellent performance, she soon joined a foreign company as a salesman. After work, Zeng Quanying's biggest hobby is playing with astronomy lovers.
Twinkling of an eye, in 2009, Zeng Quanying went to sister Zeng Moving there to play and met the sister's colleague Zhong Zhilong. Zhong Zhilong is from Taojiang, Hunan Province. He is cheerful and likes traveling. They fell in love at first sight and soon fell madly in love.
On April 22 this year, the universe will be a visual feast, and Earth, Venus, and Mars will meet very close at a low altitude in the east. This day is the 28th lunar month, a curved moon like a sickle. There will be two "meniscus" in the sky. It was the day stargazers had been waiting for. Zeng Quanying had planned to Hengshan ornamental, and Zhong Zhilong said, two people hit it off.
On April 21, Zeng Quanying asked the company for a week's leave, and two people with a telescope, and observation instrument, boarded the car to Hengshan. After a week in Hengshan, the two returned to Guangzhou.
Then, Tseng set his sights on the total solar eclipse on July 22, a once-in-500-years opportunity.
On July 18, Zeng Quanying asked the company for leave again, but the leave was not allowed. Seeing that she was about to miss the total solar eclipse, Zeng thought about it for a night and decided to resign. To pay for the trip, she sold a Swiss watch she had kept for years at a low price and a notebook she had just bought at a discount.
On July 19, Zeng and her boyfriend Zhong Zhilong boarded a train bound for Chengdu and arrived on July 21. Because of the fatigue of the journey, Zeng Quanying fell ill and was admitted to the hospital. The stay lasted two days, and she could only read about the total solar eclipse in newspapers.
On July 23, out of the hospital, Tsang Tsuen Ying still sad face. Boyfriend Zhong Zhilong said thoughtfully: "This is not a way to go back and forth, why not set up a club, without leaving home to watch the astronomical wonders around it..." Zeng Quanying FIRST LENG ONCE, then A clap thigh: "RIGHT, so dry."
To make up for it, the Astronomy club was born
Zeng Quanying found out that there are two planetariums in China, Beijing, and Shanghai. Soon, she and her boyfriend arrived in Shanghai, and once there, they entered the planetarium. After two days of careful investigation, Zeng not only had access to many advanced astronomical observation instruments but also figured out the operation process of the planetarium. The communication with the visitors also strengthened her idea: astronomy also has a big market and absolutely can be loved and sought after by the city people.
On August 13, 2009, Zeng Quanying opened her first astronomy club in an alley near Guangzhou Railway station with 50,000 yuan from her boyfriend's family. The club is divided into two floors, upstairs is the astronomical observatory, there is a telescope, two astronomical observatories, and a shelf of astronomy books. Downstairs is divided into three small rooms, an astronomical scene exhibition hall, a projection room, and a communication room. The interior decoration is all modeled after the Shanghai Planetarium. If the space is not so small, the audience will think they are in a national planetarium.
News of the opening of a folk astronomy club in Guangzhou spread quickly. On the first day, the shop was mobbed. Because it is cheap and fashionable, many young people like to come here after work or on weekends. Considering that many people in the south did not see the whole process of the total solar eclipse, Zeng Quanying used the power of his friends to find a professional camera studio to edit and organize their video data and made a complete video of the total solar eclipse. He also posted a guide for astronomical observation in 2009 on the door.
Day by day, business got better. On September 17, Uranus will be eclipsing the sun, and on September 23, telescopes will be able to view all four of the famous Galilean moons. For this January double happiness thing, Tsang Quanying keenly seized the business opportunities. On September 1, Tseng launched a "membership system for astronomy enthusiasts". Once they join, members can send videos of their observations and shots, and their income will be divided into thirty-seven. This is great news for astronomy enthusiasts around the world. In just one week, more than 1,000 people signed up online and via SMS. Many members offer not to reciprocate. For them, sharing their videos with more people is the greatest happiness.
Tsang went on to hit young urbanites with a 'Good things come in pairs' AD:' Are you worried about having nowhere to go this weekend? Well, come to the club! Here, you can experience the excitement and create romance. From the 17th to 23rd, the club will launch the One Belt One activity. Why are you hesitating? With this publicity, couples, couples, no couples with friends, not only can experience a feeling of astronomy enthusiasts but also take the opportunity to find their fate.
It was here that 26-year-old Yang Fan found her girlfriend, Yang Yu. The pair, both astronomy enthusiasts, often visited the area on weekends and fell in love with each other.
As the business has taken off, customers have grown from people as old as 80 to children as young as three. Tsang Tsuen ying specially prepared a comment book to hang on the wall. Soon someone came up with a suggestion: Could we make some scientific pamphlets for children to read? The customer's suggestion caught Zeng's attention. She contacted the manufacturer and rushed to produce a batch of astronomical science knowledge books and sold them to customers at a low price. Because the content of the album is substantial, and illustrated, as soon as it came out, it was loved by customers. Many parents bring their children to visit and leave without forgetting to bring a copy. One mother said that since her child came, she had been pestering her every day to learn the words in the picture book. She also said she would study hard and become a scientist in the future.
A small book can play such a good motivational effect, Zeng Quanying is naturally happy. In just three months, Zeng had 150,000 yuan in her account. Minus the $50,000 investment, it's $100,000.
On November 15, 2009, Tseng's store welcomed an important customer: George Paulson. Paulsen is a professor at Tufts University and a senior astronomer. This time he brought 40-centimeter binoculars and two boxes of precious objects. The first box is made of imitation cultural relics and instruments, including the Dandong Ring-Ling mirror and other height instruments, Qing Dynasty cleleakage pot, hydrogen atom clock, and so on. The second box contains the photographs of outstanding astronomy figures at home and abroad and the results taken by modern observation instruments, such as the first sunspot pictures taken in human history, which are precious.
With the annual Leonid meteor SHOWER just two days away, ZENG was worried about his lack of depth telescopes. Professor Paulson's arrival was a welcome relief. Thanks to Tseng's hospitality, Professor Paulsen stayed for three days and gave three lectures of astronomical interest. As he left, he held up his thumb and said, "It's amazing that a weak woman can run such a high-level planetarium. Chinese women, amazing!"
Astronomical storms spin out the big stage of wealth
At this time, Zeng Quanying was no longer satisfied with accumulating wealth only by visiting and exhibiting. After a period of deliberation, Tsuen Ying Creative Studio was established. The studio specializes in the design of a variety of astronomical products, such as the "Leo rabbit", a small and exquisite lover of the rabbit decorated with a meteor shower pattern is irresistible; "Chasing the sun hat" is a fashionable and practical design based on the annular eclipse of the sun on January 15, 2010. Pink "double moon reflects day" hold pillow, because use place of high-quality cotton wool to do, hold it to sleep, already avant-gardant, durable... Hundreds of astronomical products related to astronomical wonders captivate customers who enter the store. Some customers collect a full set of 2009 astronomy products, at the expense of other customers to buy.
For the 2010 annular eclipse, Tseng has already come up with his plan. She decided to take advantage of this once-in-a-lifetime opportunity to organize a Dali Sun-chasing action to make up for the regret of the previous year; To boost popularity, three prizes were set up, the highest being a telescope worth 10,000 yuan. As soon as Zeng's plan was announced, it became an instant hit with astronomy fans, with more than 1,000 people signing up within a week. Zeng Quanying finally selected a group of 50 people to carry out popular science tourism and observation activities on the Tea Horse Ancient Road in Dali. To allow other stargazers to enjoy the celestial spectacle, all the video materials were simultaneously uploaded to the club's computers for simultaneous live streaming.
Under the efforts of Zeng Quanying, the club is wonderful every day. Today, the club generates a net profit of 400,000 yuan a year. Zeng Quanying excitedly said to her boyfriend, "I didn't expect that I, a girl who is even Wilder than boys, could turn my astronomy hobby into productivity, and it became bigger and bigger. I believe that one day, my club will open in every city in China and there will be astronomy fans all over the country."
Reader insights
Be the first to share your insights about this piece.
Add your insights