People want me to write more and that's the best compliment says Dhoon Shah.
'The Moon Knows It All' is her debut Novel.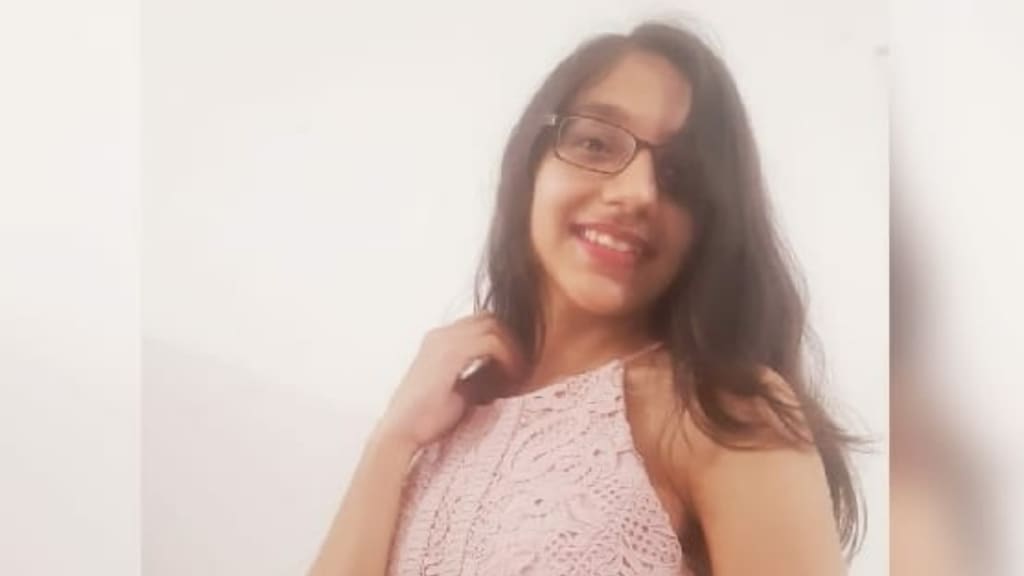 She has won 3 Awards for best co-author.
Dhoon Shah is from Gandhinagar, Gujarat, India. She is studying in 3 year of medicine. She is a reader since childhood. She has an immense love for the fiction characters. She was always wondering how characters have been formed in this particular story or what's the author's point of view behind writing this story so one day She thought of giving a chance to write. She started posting her write-ups on social media as a short stories and after that she kept taking part in various books as a co-author. She even won 3 Awards for best co-author. Now here she is with her debut book. People often use to ask her, "How do you manage to study medicine and writing fiction for the books at the same time?" Well she only said one thing, if you can do both then why settle in one!
Q. How does it feel to be a published author?
Of course It feels good. Seeing my name on the cover page of the book, referring myself as an Author, when people say that story written by me inspires them, they really enjoy it and that's what makes my day. Their one feedback, comment and appreciation awake the writer inside me and that's what made me an Author today.
Q. Did you wanted to be an author since your childhood?
Honestly never thought of becoming an Author. I am really interested in reading fiction books since my childhood. My whole childhood was mostly surrounded by books and libraries. I was always so curious to know about how characters have been formed in this particular story or what's the writer's point of view behind writing this story. I never understood when and how I jumped into the writing. One day I just finished reading something and thought why not give a chance to write? So I started posting my short stories on social media and got really good response from my readers. I kept taking part in books as a Co-author, got various awards for a co-author and budding writer and finally got published my debut book this year.
Q. Tell us something about 'The Moon Knows It All'.
This story is very close to my heart. My main purpose behind writing this story was to talk about Mental health. My main character Raima, she is suffering from "Antisocial personality disorder" but nobody paid attention to it even after explaining them about her condition. That's what still happens in lot of families. People don't want to talk about their mental health issues. And when you are suffering with mental health issue you are not the only one who is suffering, there are other people and their lives are connected to you. If Raima's loved ones could have understood her condition they could have saved her life being destroyed and their own lives too. This story shows that how this one condition of one person changed lot of lives with mystery, romance and lot of emotions.
Q. Tell us about your life and background a bit.
I am a 3-year medical student and now an Author too. I have worked in various NGOs as a volunteer. Specifically, in children NGO and old age home. I always wanted to serve in medical field. I decided to be in medicine as a doctor when I was 10 years old and I lost my younger brother due to Leukemia and that's when I decided to be in medicine in future. That's why wanted to help as many as children I can and right now working in children NGO helps me a lot and make me feel like that my brother is with me all the time.
Q. Will you continue to be a romantic genre writer?
Yes, definitely. At the end of day life is all about love. The way Pizza tastes more delicious with extra toppings and cheese exactly the same way romance feels as an extra topping in life.
Q. What are you going to do next as an author?
I will surly start writing my next book soon but before that I want to connect to my readers first because we writers are nothing without them. I want to know that what type of story or genre they want me to write next. I want to know their views on "The moon knows it all" first.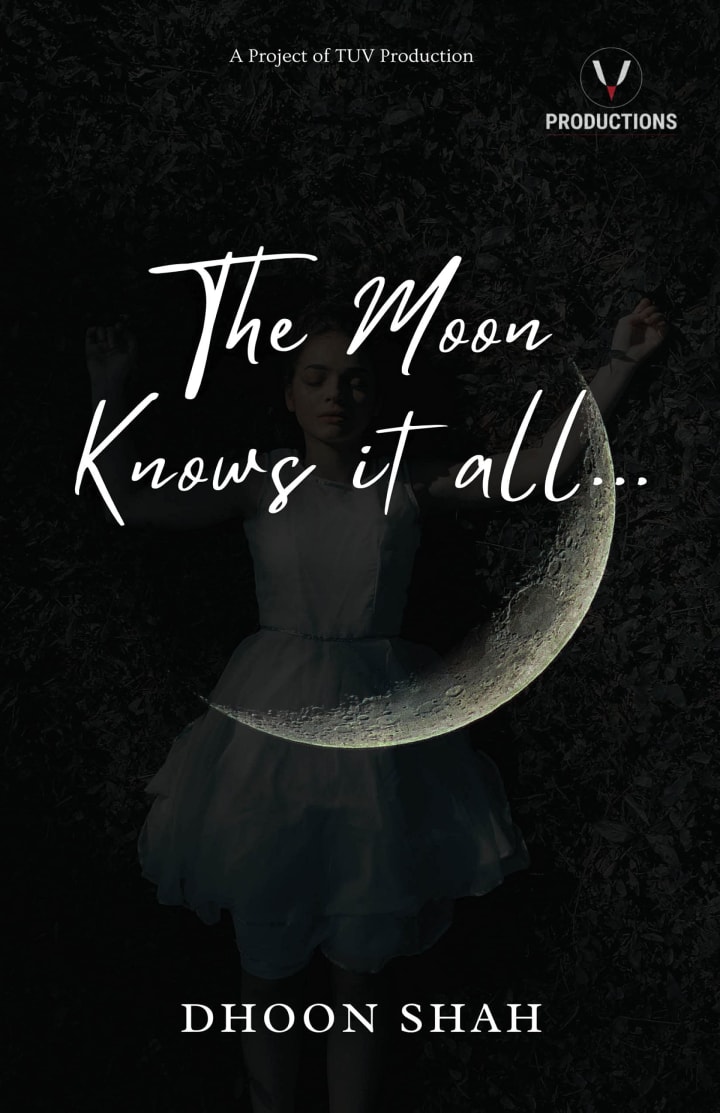 Q. Your all time favorite books and writers?
I have many because every writer has their own point of views and understanding for the particular topic and as a reader and writer I respect that a lot. But still If I have to mention those would be Paulo Coelho, Preeti Shenoy, Chetan Bhagat, Chitra Padmana, Stephen Howkins, Donna Everhart, Lesley Pearse and many more.
And my all-time favorite book is Eleven minutes by Paulo Coelho.
Q. How is the response of your book? The best compliment you got for your book so far?
It has just been launched and marketing hasn't been done so only few people knows about it. But I got really good response from my close friends and family. They loved the story line and plot a lot. They found it really interesting. Best compliment I got that they really want to read my content so they want me to write more and that's the best compliment you can get as a writer.
Q. Your message to upcoming fiction writers.
Just follow your heart. Listen to your readers, talk to them, understand their point of views and the most important thing is that learn to accept critics and negative comments. It's all part of your writing journey.
interview
Cinema, Art and Lifestyle correspondent.
Receive stories by Rachel Mukherjee in

your feed