"Oil King" Armand Hammer
"Oil King" Armand Hammer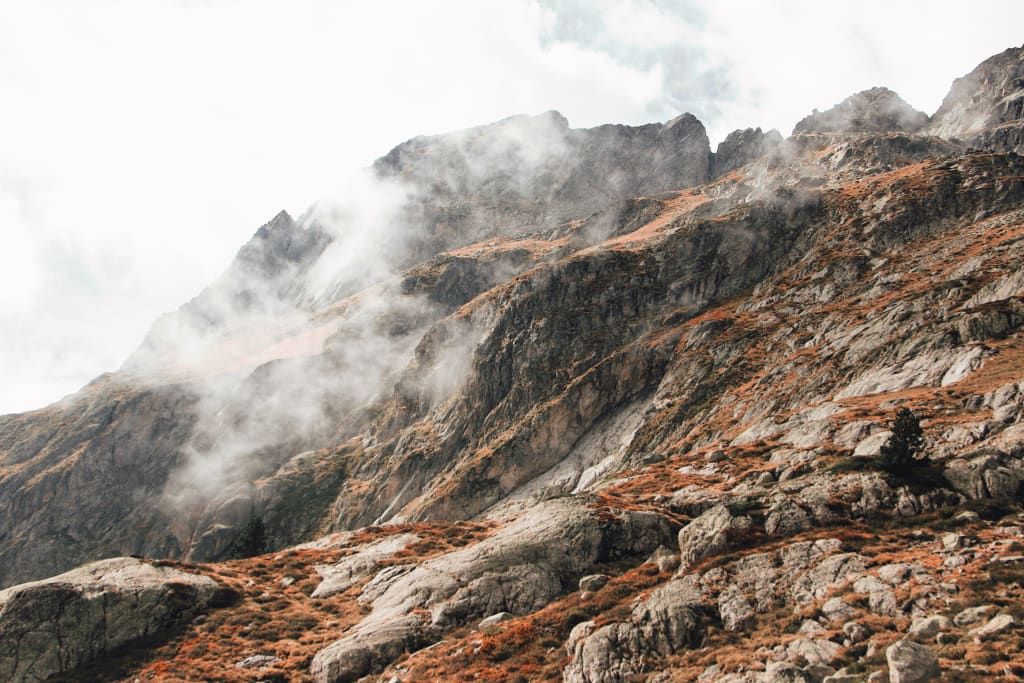 Armand Hammer is one of America's most legendary business figures. He experienced a rich and brilliant life, fully showed his firm faith, courage to take risks, constantly exploring, and unique personality.
Armand Hammer lived a storied life. He had dabbled in such disparate fields as pencil making, art collecting, wine making, and cattle breeding, each with remarkable success, before finally moving on to the oil industry, where he became one of the world's dominant giants.
He was warmly received by Lenin; He developed friendships with Khrushchev and Brezhnev; He was a close friend of the Libyan king; He had close contact with American presidents Roosevelt, Eisenhower, Kennedy, and Nixon. Some people call him a "messenger of peace" who communicates the trade between the East and the West, some people praise him as an "all-powerful businessman" who is proficient in all kinds of industries, and some people marvel at him as a magic "business spirit".
Hammer's life is a fascinating book. His story is a presentation in The Times.
College Student Millionaire
Armand Hammer was born in the Bronx, New York, on May 21, 1898, the son of a Russian Jew who had immigrated to the United States. Hamer has received a good education and strict training since his childhood, with keen judgment and an innovative spirit.
Hammer was 16 when he started his first big business in high school. With money borrowed from his brother, he bought an old convertible and delivered candy for a company at Christmas. Within two weeks, he had paid off the loan and had money left over from the car.
Hammer first came to prominence while attending Columbia Medical school. At that time, his father, while practicing medicine and running a pharmaceutical factory, could not do two things at once, which led to the bankruptcy of the pharmaceutical factory. At this time, he asked his son, who had a talent for business, to take over the ailing pharmaceutical factory.
In order not to miss the study, Hammer invited poor and excellent student to live together, free to provide each other room and board. The condition is that the student goes to class every day, takes copious notes, and brings them back to him in the evening for his exams and papers. With this learning "double," Hammer focused on running the company. He reformed the company's management policy and marketing methods, organized a strong team of salespeople, and changed the company's name to the resounding "United Chemical and Pharmaceutical Company". Hammer rescued the ailing company from the brink of bankruptcy, growing it from a dozen employees to 1,500, selling products nationwide, and becoming one of the biggest companies in the pharmaceutical industry.
That's how Hammer, a 20-year-old college student, became a millionaire all on his own. At the same time, he not only completed his studies at Columbia University Medical School as scheduled but also received a gold medallion from the Honorary Society of the Medical School, both business and study.
U.s.-soviet trade broker
In June 1920, Hammer's father was put on trial for medical malpractice. This sudden change made the young Hammer determined to fulfill his father's failed to wish to travel to the country of his father's birth to help the Soviet Union overcome the famine and typhoid fever that was spreading there.
Hammer arrived in the Soviet Union in the early summer of 1921. As he explored the Urals, after the war, the Soviet Union was in ruins. He saw poignant famine, disease, and death. He also saw a huge market: minerals eager to be mined, treasures eager to be sold, but people starving in the mountains because the export routes were blocked. Hammer decided to take matters into his own hands. He quickly sent a telegram to his brother, asking him to buy $1 million of wheat in the United States to be shipped to Leningrad port in the Soviet Union in exchange for $1 million of local furs and minerals.
His boldness was admired by Lenin, the great leader, but because the party squabbled, Lenin decided to grant Hammer a concession to exploit asbestos mines in Siberia, making him the first foreigner in the Soviet Union to do so. From then on, they formed a sincere and profound friendship. Hammer then contacted more than 30 American companies, including the Ford Motor Company, the American Rubber Company, and the Ellis Charles Equipment and Machinery Company, to do business with the Soviet Union. He was promoted to be the general representative of these companies in the Soviet Union. At the same time, under Lenin's concern, he also acted as an agent for the Soviet Union's trade with the United States, which made Hammer's business in the Soviet Union more and more prosperous.
Once, Hammer read in a Moscow official newspaper that the Soviet Union was about to launch a nationwide literacy campaign. He did not take it personally. However, when he was ready to return home, he was surprised to find that there were very few pencils in Soviet shops and they were very expensive. This is the wealth around! He decided to set up a pencil factory, although the idea met with strong opposition from his friends. But he always stuck to his ideas, and although he didn't know how to make a pencil himself, he knew how to use someone who did.
By the old pencil maker "pencil company research, hammer learned Farber family closed strict control, so he used high pay and the freedom and equality to attract its capable technical personnel and management personnel, with the piece-rate wage system to manage the production, the results of the first year to reach $2.5 million. In 1926, the annual output of the factory was close to 100 million pencils, and the number of pens jumped to 95 million, which not only met the needs of the Soviet Union's pencil and pen market but also exported 20 percent of the products to more than a dozen countries such as Britain. The factory soon became one of the largest pencil factories in the world, earning Hammer millions of dollars.
Hammer's great achievement caused a strong social responsibility. A young woman submitted her job application to the chairman of the Supreme Soviet to work in Hammer's pencil factory. But with so much momentum, newspapers began to denounce Hammer and the New Economic Policy, and Hammer realized that maybe the Soviet Union was going to change and he was going to leave.
Hammer spent nearly a decade in the Soviet Union, where the young American millionaire turned billionaire made his fortune.
A legendary businessman who plays all kinds of games
In 1930, Hammer returned to the United States, this was the most active day of his life, he touched a lot of fields and made a huge fortune.
At the time, the Soviet regime did not value the vast quantities of antiques and fine art that had been copied from the czar's palace, and poor people often sold artworks at low prices to make a living. Hammer spent so much time and energy on acquisitions that over time he became an expert in the field.
When Hammer shipped the art treasures intact to the United States, the country was in the midst of the Great Depression, and many people thought no one would want to buy them in a bad economy. Hammer is very confident, he has invested in New York and Los Angeles to build art galleries, and select fine works of art in the domestic cities tour exhibition, causing a great sensation. He also carefully printed art inventories and sent them to the managers of famous department stores in the United States, with a sincere offer to commission them for sale at a 40 percent discount from the retail price. He then held auctions with great fanfare, making his art famous and attracting millions of customers.
Reader insights
Be the first to share your insights about this piece.
Add your insights