My Most Anticipated Movie of 2022
And how it failed before it even started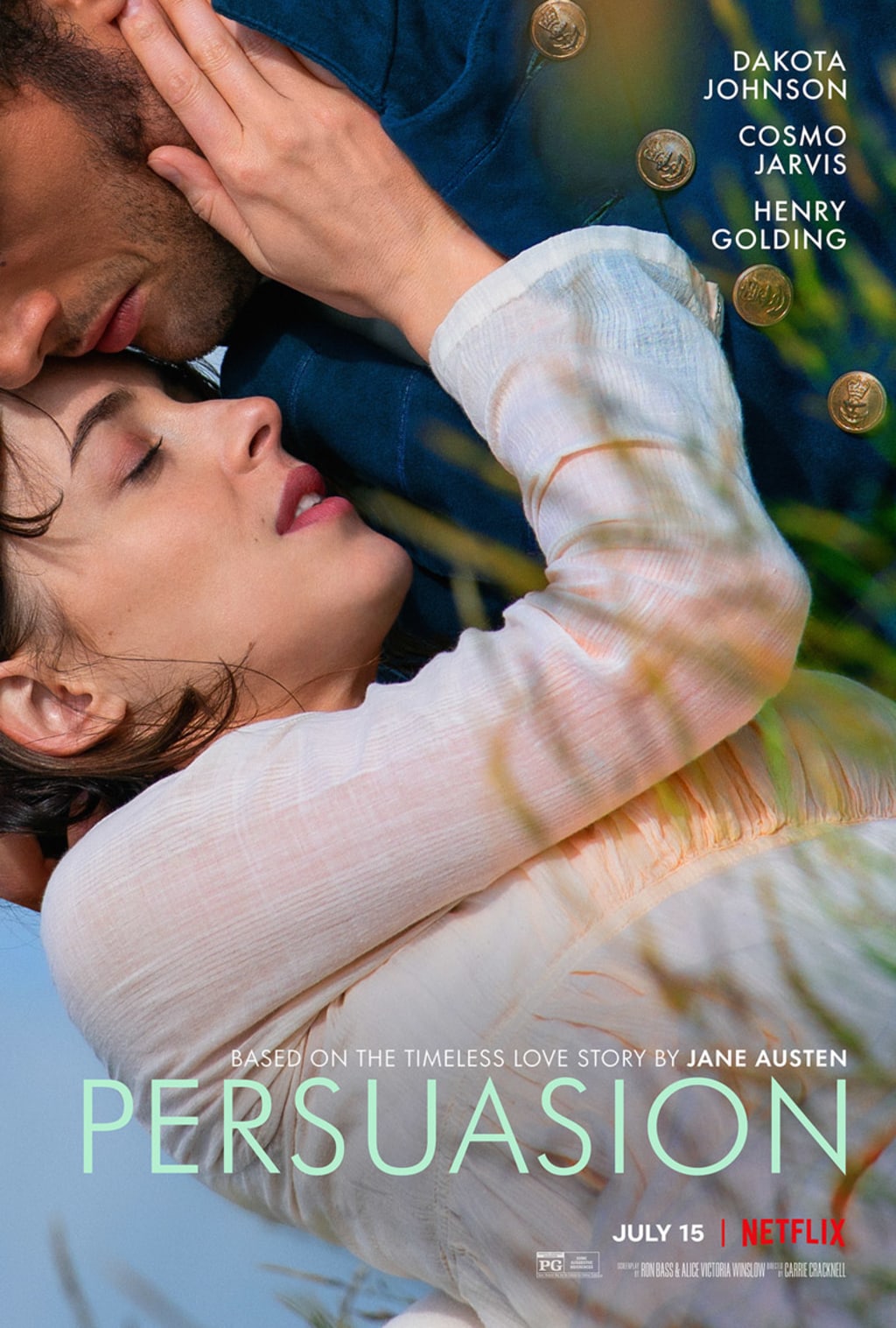 Persuasion (2022) Poster
As someone who became an Austen fan (or I should say obsessed, crazy fan) relatively recently, this was the first movie adaption that I followed throughout the announcement of the movie to the actual release date. When I found out that they were making a new Persuasion movie I was most excited, especially because Henry Golding was going to be in it, but when I say my heart hurts after watching just the trailer- I'm not even kidding.
A Few Issues I Had Just From The Trailer
The Fleabag-ifaction
Let us begin with what I've seen called "The Fleabag-ifaction" of Persuasion. Now, if you don't know what Fleabag is, it was a one woman show turned tv series by Phoebe Waller-Bridge, known for its use of the main character breaking the fourth wall. In this adaptation they have Anne Elliot, our protagonist, constantly talking to the audience directly, looking at the camera (or "jiming" the camera). By they I mean the director Carrie Cracknell, a theatre director, who is making her feature film debut with this movie. And let me just say that you can tell that she has directed plays before because this movie felt like a recorded play, and I mean that in every possible bad way.
It's not that I have an issue with a little narration, I think there is definitely a place and time, especially in book adaptations of old classic novels that not everyone reads, for explanations or a bit of extra information to be given. Take for example, the beginning of Emma (2020), there's a little graphic that pops up with a description of that protagonist, Emma Woodhouse. But if your characters have to explain every-single-thing to the audience, then you greatly underestimate the intelligence of your audience, and also you are not using the film medium well. The reason film is so great is because you have the opportunity to show things, not to have a character tell us.
This also applies to the horrible location cards- thank you for telling us they are in Lyme now, I had no idea, even though they were just talking about going to Lyme.
The Elizabeth Bennet-ification
Jane Austen wrote 6 incredibly different and unique heroines- Catherine Morland, the young and naive, Elinor Dashwood, the eldest sister who feels she must take care of her family (and use sense), Emma Woodhouse, a bit of a spoiled brat/matchmaker, Elizabeth Bennet, strong and independent (she don't need no man), Fanny Price, meek and weak, and Anne Elliot, mature and caring. But this adaptation makes her kind of free-spirited, similar to Elizabeth Bennet. While that type of character may be more attractive to audiences today, turning Anne into an Elizabeth defeats the purpose of them being separate characters, and also gives the impression that all Austen heroines are the same.
The Love Interest vs The Cousin: Casting
I think the casting for the movie is pretty good- Anne Elliot being Dakota Johnson is... okay, I'd personally wish they'd picked an English actor (or at least just not an American) but I know there's only like 5 British actors. My biggest issue is with seeing Henry Golding playing a bad guy, because although he is actually very good at it, I think Cosmo Jarvis (who plays Captain Wentworth- the love interest) looks like the girls who play Anne's sisters and therefore would be better as the cousin. But also Jarvis and Johnson had such little chemistry, I read a whole article where the director tried to convince us they did have chemistry- and I felt like there was something coming from Jarvis' side, but nothing from Johnson. Whereas Johnson, I felt, had better chemistry with Golding.
After Watching The Movie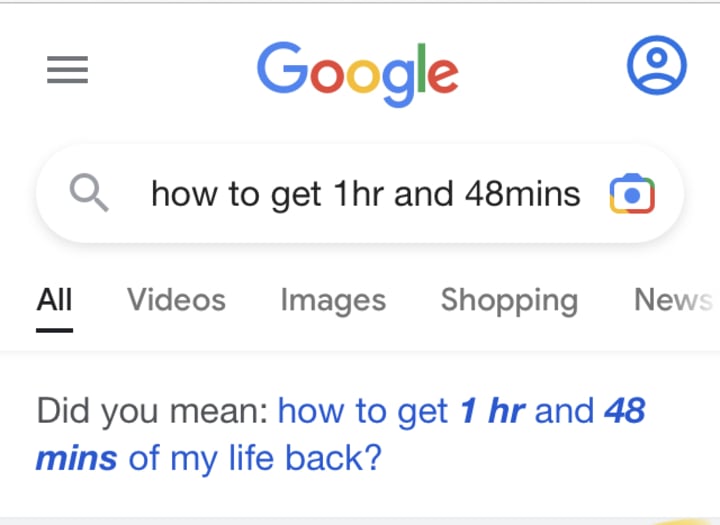 Truthfully, I could not watch the movie in one sitting, it was so bad I had to stop the first time around 40 mins in and there was still an hour left after that. By the end of the first half though I could tell that the director was a theatre director and that the writers were American. Not that that would be an issue, but I think the fact that I KNEW that the writers were American is just very telling...
Persuasion is Jane Austen's final full novel she wrote before she died in 1817- it's definitely her most mature work, it's her most mature (and oldest) heroine, it has this anticipation of death and despair that is especially shown through a particular character, a very important character, that was written out. Mrs. Smith. Who I now will be writing an entire article on, about the importance of her character in terms of the story and also in the Austen universe.
But the creators of this terrible mess turned a book of such heartache into a romcom... yes, a romcom. If they wanted to make a romcom movie they should have adapted Emma instead- although an Emma adaptation came out in 2020, and that one is perfection entirely (so it would still be crappy in comparison).
In conclusion, all I have to say is: I cannot wait until the historical fashion girlies rip this apart!
movie review
About the author
Reader insights
Outstanding
Excellent work. Looking forward to reading more!
Top insights
On-point and relevant

Writing reflected the title & theme

Heartfelt and relatable

The story invoked strong personal emotions
Add your insights