"Make Way" Part Nine: Fall of '87
If it's meant to be, it's meant to be.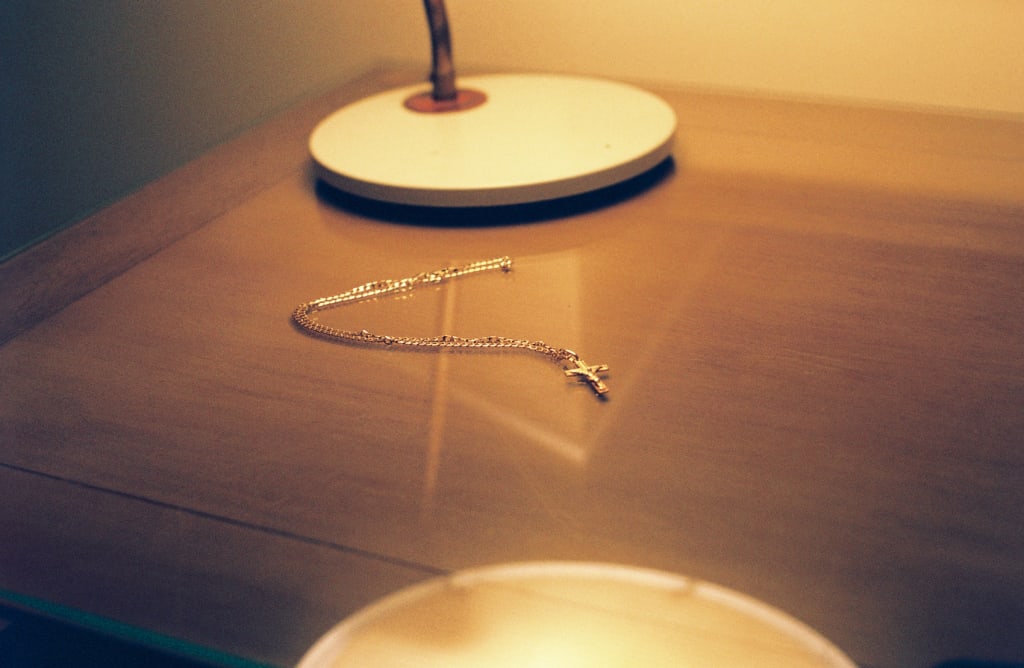 It was at some night club in lower Manhattan, back in 1985.
The young twenty seven-year-old fella, who's name is Tino, but later in life will be Tino Sr., came to the club with his friend Anthony, and they planned on meeting nice gals while dancing to some Bee Gees. The young twenty six-year-old gal, who's name is Anita, came with her three sisters (she has five sisters, altogether). During the night, both Tino and Anita noticed each other, and Tino asked her for a dance.
Anita's sisters really liked her boyfriend, and Anita liked her boyfriend, too. She was hesitant to dance with Tino, he approached her with three buttons, unbuttoned, revealing his chest hair and a golden cross. His appearance had a sensual effect to her, and he spoke to her in a calm deliverance.
"I can't help notice you're dancing by yourself, and I'd like to dance with you to one of my favorite's, if that's quite alright with you, uhm?"
"Anita."
"Anita, beautiful name. My name's Tino. Care for a dance?"
"I don't know, I came with my sisters."
"They can dance with us, too."
She laughed. For a moment the two of them shared a glance.
"One dance?" she questioned but really meant.
"One dance," he said. "If you like the dance, we should have a drink. If not, then I'll join my friend on the other side."
Anita and Tino started seeing each other for a couple of months, it wasn't really a relationship. See, she was still seeing her boyfriend, he was Mexican, had clean cut hair, was thin and wore a suit. He owned a nice '77 Ford Pinto, White. The man had money, so he was a sure bet to be adored, but there was something rather eccentric and honest about the way a Brooklyn boy, who hung with the rebellious type of guys, presented himself that sparked curiosity. Tino grew up in Brooklyn, single mother, and he's the only son. His friends were good guys but degenerates, too. One had a gambling problem, the other just liked beating the shit out of people, and the others were alcoholics with a heart of gold. Yet, here was a guy who wanted to be a cop, and he joined the force.
So Anita and Tino liked each other. He'd climb to her window on the third-floor building in Corona, Queens. None of her sisters liked him, there was a standard that needed to be exceeded and he did not exceed it. Like Lady and the Tramp—he's the street smart, jive talking, hardworking man with a nice '79 Sedan, while she was the classy and beautiful daughter of a well-mannered family of exceptional standards.
It was in the Summer of 1986, after Anita had ended her relationship with her boyfriend, when she decided she wanted to continue something more with Tino. The relationship had various trials and errors, one being Tino's anger, and his ambition to be a worker—though work became a much more essential factor. There's a story there, but that isn't the story being told.
They broke up. Tino hated being told what to do, and he hated being told he was wrong, especially. If memory serves, it was a decision Anita had made, it was only fair— she couldn't be with someone who was going to have outbursts and be manipulative.
She left. Where? Hell, she went back to Ecuador.
She was fifteen when her mother passed away. She was sad, confused, and wasn't sure what to make of anything without her mother. Her five sisters depended on one another, they were protective, and their father was a strong man, who held emotions to only express them in a private manner. She was twenty-six when she had man trouble, and saw a different life through Tino. His mother is kind of manipulative, stern, questioned Tino's goals, and perhaps that's what triggered many of his inner demons.
She was away, though. In Ecuador, living a life there for a year. Being with her sisters, working around the house, having conversations with her brothers (there are two of them) about the fundamentals of making a living.
Tino? He was training and also hanging out with his friends. He went to the movies, a lot—even owns a journal with films he's seen through the years. Secretly, he wanted to be an actor.
It was a day in September, back in 1987—Tino's car was in the parking lot of a gas station. Tino was with his friend, maybe Luggio, this time. The song "Silent Night," Bon Jovi's version, was playing from the radio. Tino put gas in his car and proceeded to drive out.
He began mouthing the lyrics, while Luggio was smoking a cigarette. Once Tino got in the car, he started the engine and pulled out.
The car backed up, and suddenly an '85 Chevy Impala, Blue, drove right into the back of the Sedan. Both drivers stopped.
"Motherfucker—" Tino said to Luggio.
"The fuck happened?" Luggio said.
Tino got out of the car, and to the Chevy. "Hey, you just hit my car—"
He stopped and saw Anita sitting behind the wheel. They were both quiet, timid bodies, and just stared. Anita's sister was sitting next to her.
In Spanish, she said: "Holy shit, that's Tino, right?"
They drove to a corner, and Tino went over to Anita, both somewhat catching up. It's been a year, man. At the end of their brief conversation, Tino told her: "I'll take care of it, the car. And I'll take care of your headlight, too—don't worry about it."
"No, Tino, you don't have to—"
"Wanna get dinner?"
They picked up dinner from some Peruvian place in Jackson Heights. Then they drove out in Forest Hills, parking by an empty lot and sitting on the hood of the Ford.
"You seeing that ex of your's again?" he asked.
"No, we talk from time to time. But that's all. Have you been seeing anyone?" she asked.
"Here and there. Nothing special. It's been awhile, actually."
They were quiet and continued eating. The sun was going down, too—it was a nice time.
"Why did you ask me to get dinner with you?"
"Because I saw you."
"Yeah, you saw me. I saw you, too. Do you intend to pursue anything?"
"Pursue? Like—with you?"
She smiled. They stared for a bit, but didn't do anything except continue to eat.
"I've been doing better, ya know?"
"That's good. But listen, if you're trying something, don't. We'll see how things work. My sisters don't even like that I'm out with you, right now."
"Do you care?"
"You know? No, I don't."
They were chewing, and now the road was quiet, and at a time where phones didn't come wirelessly—neither Tino nor Anita could distract themselves from what was happening. Two of them, not even looking at each other, now—staring at a time that went passing.
"Why did you come back from Ecuador?"
"I want to work out here. I don't know how that'll go—but I think I'll manage okay. I hope. I've been here for about a month, now... something will come up, something good."
Beat.
"This is my favorite season, Tino," Anita said softly.
"Fall?"
"Yes. Just look."
He looked from her to the view beyond them. It was quiet again.