Life After Life
Sometimes we just can't get it right the first time.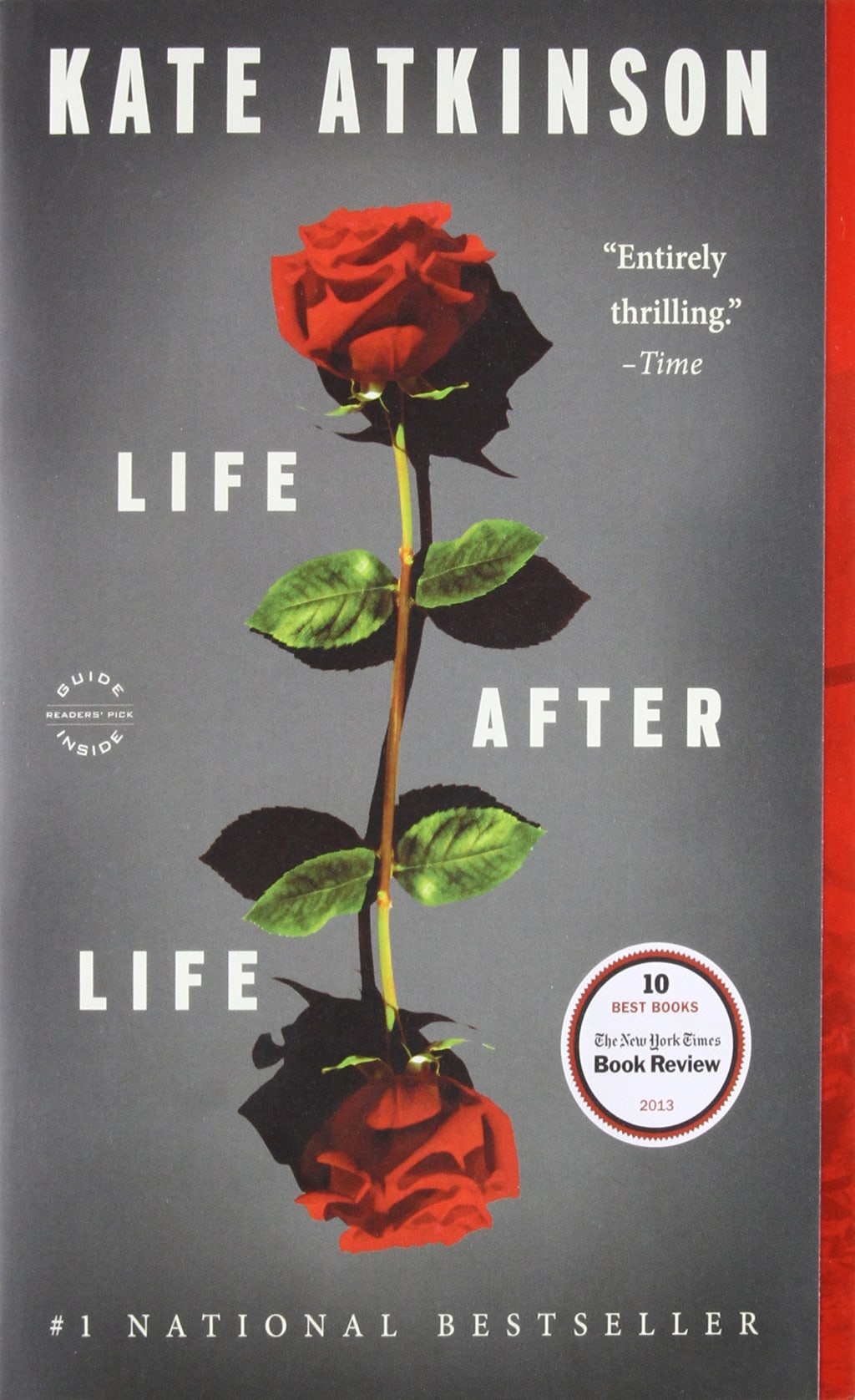 This book came to me via Literati, and after reading the dust jacket I felt as though I was in for another great read. However, as I began to read, I found my mind wandering, and I realized that reading almost began feeling like a chore--like something I had to do simply to finish the book--instead of a relaxing pastime. There were parts of the story that kept me engaged as a reader, but there were parts that left me struggling to turn the page. In places, I found myself counting the pages left until the chapter would end just so that I could finish.
"Life After Life," by Kate Atkinson, tells the story of Ursula Todd. Ursula has the rather unique privilege of getting a redo on life should some of her choices result in death. Ursula, who seems to have a penchant for finding herself in life or death situations, is lucky enough to use these redo experiences--and the strong sense of deja vu that comes along with living life more than once--to protect herself and eventually find the right course of action.
The Todd family lives on their estate, Fox Corner, and Atkinson describes the easy pace of life for this family and those that work throughout the estate. Despite having multiple siblings, cousins, aunts, and more, Ursula has always been seen as a little odd--especially by her mother, Sylvie--but her father, Hugh, has always treasured his "little bear." As Ursula grows up, she finds herself--and her family--embroiled in the events of World War II. As the chaos of the war unfolds around her, Ursula struggles to see her country, her family, and her own life crumble around her. Not knowing, specifically, what she is capable of or how her ability to try life again works, Ursula knows that it is her mission, in one of the thousands of alternate timelines, to destroy Hitler before he can bring his power to fruition.
What I liked about this book was the way that it made you think as you were reading. I found myself thinking about how different life could be if we were given the chance to do something over, but this book also highlights how one do-over doesn't necessarily equal success. There are multiple times that Ursula finds herself facing death in similar situations until she finally finds the right combination of luck to make her way safely forward.
Although it is the entire premise of the book, I found Ursula's continued death and repeat, death and repeat sequence to become repetitive and predictable. This took me longer to read then it should have, but there were chunks of time when I struggled to find a rhythm with my reading because there wasn't enough going on in the text to hold my attention. That isn't to say that this book didn't have moments where I was hooked on every word--because it did--but I found myself wanting more.
Atkinson does a beautiful job creating the vivid English scenery and writing about how each member of the Todd family interacts with one another, but I felt as though I wanted to know more about some of the characters. To me, it felt as though some of the characters were simply tropes used to fill in a blank space in the narrative.
For someone who is looking for a book that has touches of romance, dashes of humor, and sprinkles of action, then I would recommend giving this book a try. I wanted to lose myself in this unique narrative, but I simply couldn't get there. However, that doesn't mean that this book won't keep other readers engaged until the very end.
3 out of 5 stars.
book reviews
Teacher • Writer • Reader • Watcher of Movies • Player of Games • Lover of Animals