Li Ka-Shing's Self-made Entrepreneurial Road And Entrepreneurial Experience
Li Ka-Shing's self-made entrepreneurial road and entrepreneurial experience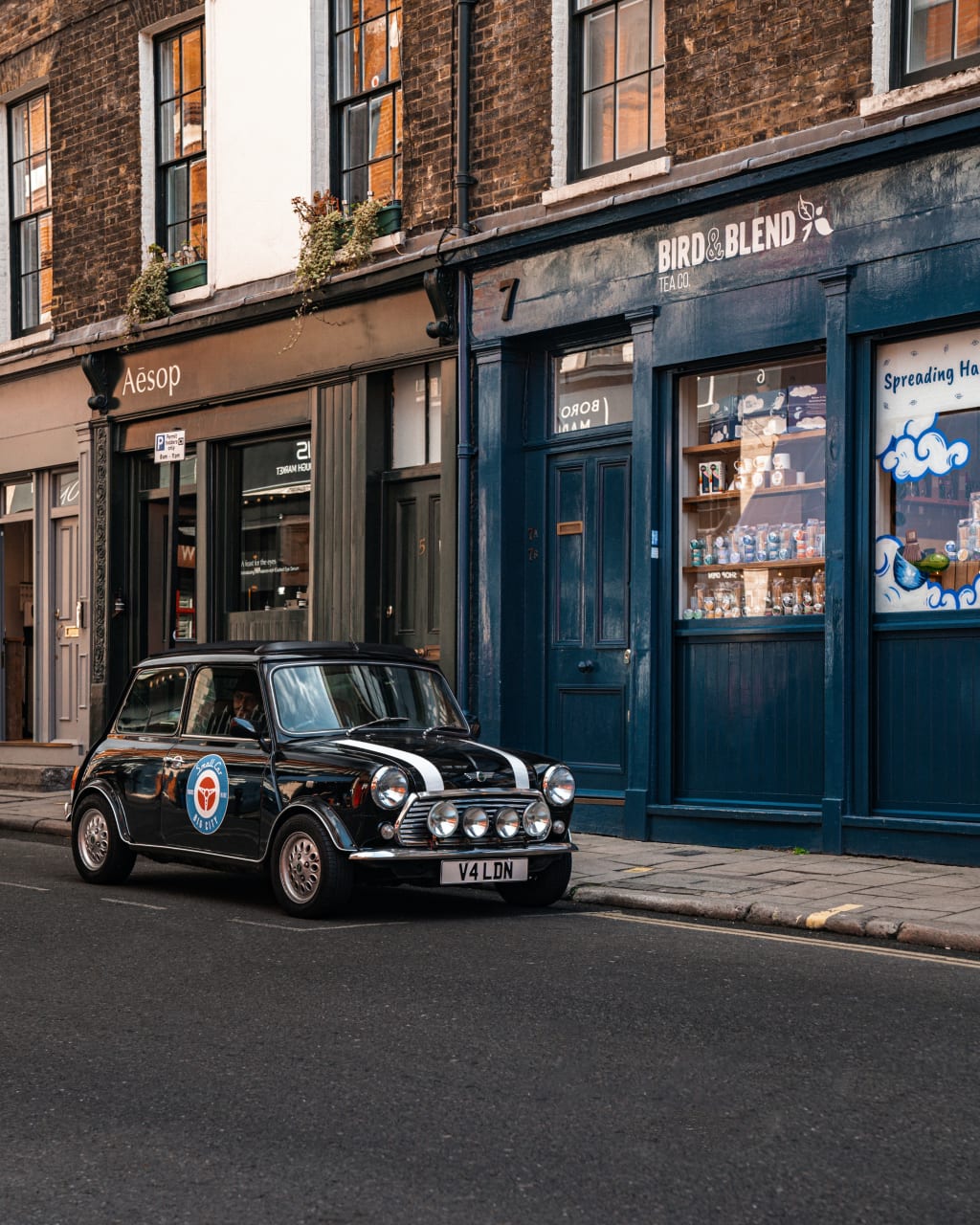 Li Ka-Shing was born in a teacher's family on July 29, 1928, in Chaoan County, Chaozhou, Guangdong Province. When Li Ka-Shing was 5 years old, under the guidance of his father Li Yunjing, he worshipped Confucius and Confucianism and entered Guanhai Temple Primary School. On July 7, 1937, the Japanese War of Aggression against China broke out in full force. In 1938, the Japanese Army bombed Chaozhou.
Li Ka-Shing was 14 when his parents fled his hometown of Chaozhou to Hong Kong in 1940. Li Ka-Shing's father was a teacher, in Hong Kong after the moment could not find a job, the family went to the wealthy uncle Zhuang Jingan. But soon his father fell ill with serious lung disease. When he was dying, he asked Li Ka-Shing what he wished for instead of giving his last words. Li Ka-Shing immediately promised: "The future will make the family have a good life."
After his father's death, Li Ka-Shing, the eldest son of Li Ka-Shing, gave up his studies to support his family and went to work in a watch company, then as a salesman in a plastic factory. Li Ka-Shing knows that to be a good salesman, one has to be diligent first and resourceful second. In their future sales career, Li Ka-Shing will give full play to such "tricks". Li Ka-Shing worked 16 hours a day, every day while his colleagues worked only eight. Li Ka-Shing's view on "working" is: "I am devoted to my job. I don't think of it as making a living and handing it over to my boss. I think of it as my career." In this way, Li Ka-Shing outperformed the other six colleagues in only one year and became the salesman with the highest turnover in the whole factory. He was selling seven times as much as the next guy. At the age of eighteen, he was appreciated by his boss and promoted to the department manager. A year later, he became general manager of the sales company. Another aspect of Li Ka-Shing's rapid rise was that when he was busy as a factory salesman, he took evening classes. He planned to go to university after he passed the exam. The boss simply promoted him to the position of general manager to retain him.
The original entrepreneurial story of the Changjiang River
After this short battle, Li Ka-Shing began to estimate his strength, he believes that if he set up his own business, the results may be better. In 1950, at the age of 22, Li Ka-Shing finally resigned as general manager and tried his hand at starting a business. At that time, Li Ka-Shing had very limited funds. His savings of more than two years was only HK $7,000, which was not enough to set up a factory. He borrowed forty thousand yuan from my uncle and cousin Li Shulin Li Yi, combined with their savings, a total of HK $fifty thousand capital, in Hong Kong queen's road west, opened a factory production of plastic toys and household products, and xunzi "learning" in "not small streams, beyond into Jiang hai", the name as "Yangtze river".
In the beginning, Li Ka-Shing only kept taking orders and shipping, ignoring quality control, resulting in more and more inferior products. As a result, either the delivery time is delayed, or the return of goods is caused and compensation is required, and the factory's income suddenly drops sharply. In addition, raw materials companies have come to the door to ask for the settlement of the money, and the bank continues to urge the loan, "Yangtze River" which was forced to the brink of bankruptcy. This made Li Ka-Shing realize that he had jumped the gun and underestimated the risks of being boss.
How can we save the desperate Yangtze plastic factory? Li Ka-Shing relies on the word "faithfulness" -- loyalty to customers and loyalty to employees. He called a staff meeting, confessed his failings, apologized to all those who remained, and promised that laid-off workers would be welcome back at any time once the factory could recover from the crisis. Later, Li Ka-Shing shuttled among many banks, raw material suppliers, and customers, making apologies one by one and asking them to relax the repayment deadline. At the same time, he tried his best to find customers for the goods and sell them inferior goods at a loss price to raise money to buy plastic materials and purchase production machines. By 1955, the high debt station was finally dismantled, the business gradually prospered, and soon a branch factory was opened.
One day in early 1957, Li Ka-Shing was reading the new issue of the English edition of Plastic magazine when he came across a piece of news saying that an Italian company used plastic materials to manufacture plastic flowers and dumped them in the European and American markets. This gives Li Ka-Shing great inspiration. He was keenly aware that there was huge market potential for such inexpensive decorations, and that Hong Kong had a large number of cheap and diligent workers who could be used to produce plastic flowers. He predicts plastic flowers will also become popular in Hong Kong. Li Ka-Shing seized the opportunity and personally led people to the plastic factory in Italy to "learn the art". While introducing plastic flower production technology, he also deliberately introduced foreign management methods. After returning to Hong Kong, he changed the name of Cheung Kong Plastics Factory to Cheung Kong Industrial Co., LTD., and actively expanded THE factory to win contracts from overseas buyers.
One of Changjiang's clients, a Jewish American named Masu, had ordered a shipment of plastic products to be shipped to the United States for sale, but for some reason canceled the contract. Mr. Li did not ask for compensation, telling Mr. Ma: "If there are other businesses in the future, we can build a better relationship." Sensing that this generous young entrepreneur could do great things, Ma Su kept selling Changjiang's products to American experts. Since then, orders from America have been pouring in. Li Ka-Shing further understood the truth that "a loss is a blessing".
Investing in real estate
Five years later, "CHANGJIANG" has gradually become one of the world's largest plastic flower factories. Li Ka-Shing is dubbed the "Plastic Flower King" by insiders. The owner of the factory that Li Ka-Shing rented also took the opportunity to raise the rent significantly, which in turn contributed to Li Ka-Shing's determination to build his property.
In 1958, HE ACQUIRED A SITE on King's Road, North Point, to BUILD a 12-story industrial block, leaving several floors for his use and LETTING OUT the REST. Property prices in Hong Kong soared immediately after the building was completed. Li Ka-Shing saw great promise in real estate, so he began to deploy his money to the real estate market.
In the mid-1960s, Hong Kong's property market went into a nosedive after a frenzy. Li Ka-Shing has a keen eye and believes that the land price will rise again one day. He decides to implement the strategy of "one person will abandon one person and take another". He buys lots of land and old buildings at low prices and builds factory buildings in Kwun Tong, Chai Wan, and Wong Chuk Hang for lease. Within three years, as expected, the storm subsided, a large number of businesses that had left Hong Kong returned, and property prices rose sharply. Li Ka-Shing took the opportunity to sell the property acquired at a low price for profit and transferred to buy buildings and land with development potential. This time his strategy is to buy, not sell, and use it all to build buildings. In the early 1970s, he owned 6.3 million square feet of floor space, leased more than 350,000 square feet of property, and collected rent alone amounting to HK $4 million a year.
In June 1971, Li Ka-Shing formally established Cheung Kong Property Co., LTD., which was responsible for the real estate business. At THE INAUGURAL MEETING, HE SET A GOAL OF GOING BEYOND "LAND", THE so-called "KING OF REAL ESTATE" IN Hong Kong. Founded BY British BUSINESSMAN Paul Chater AND THE THEN Hong Kong HEAD OF Jardine Matheson &CO., THE COMPANY IS KNOWN AS THE LARGEST DEVELOPER IN Asia AND THE LARGEST COMMERCIAL ORGANIZATION IN Hong Kong. In July 1972, Li Ka-Shing renamed Changzhi Cheung Kong Industrial (Group) Co., LTD., and became the chairman and general manager of the company. In November of this year, "Changsha" was listed in Hong Kong and sold publicly in the market.
As Changshi prepared to go public in Hong Kong, Mr. Li faced several obstacles. During that difficult time, he was encouraged by his wife Chuang Yueming. Chuang Yue-ming is his cousin, four years younger than him, and they can be said to be childhood sweethearts. Chuang Yueming's father, Chuang Jingan, is a famous watchmaker in Hong Kong who owns the time-honored Zhongnan Watch Company. After graduating from the University of Hong Kong, Chong Yue-ming studied at Meiji University in Japan. In 1965, a successful Li Ka-Shing married Chuang Yueming.
"Changsha" in the real estate industry is repeatedly big. First, it invested more than $60 million to purchase property and land, and actively built high-end residential and commercial buildings. In 1967, it spent HK $230 million to buy the American Group, Hilton Hotel, and Hyatt Hotel, which was the first time for Chinese investment to annex foreign institutions in Hong Kong. The whole process of Li Ka-Shing's comprehensive foray into Hutchison, which took two and a half years, is like "a snake swallowing an elephant", which is a classic work of Chinese investment acquiring British investment since the opening of Hong Kong. Hutchison is a combination of the old Hutchison and Whampoa Shipyards. By 1980, Changsha finally owned more than 40 percent of Hutchison's stock, and Li Ka-Shing became chairman of Hutchison's board of directors. At this point, Li Ka-Shing sat in the Hong Kong Chinese property leading position, "Li Superman" nickname spread like fire.
Tall trees catch much wind
On October 25, 2000, the European Parliament issued a report accusing the Lee family business, headed by Li Ka-Shing, of having too large a market share in Hong Kong and possibly having a dominant influence on the Hong Kong economy, or even a monopoly situation. The report also concerns that the two sons of Li Ka-Shing have received preferential treatment from the authorities in several listings and acquisitions and that this unfair privilege will be detrimental to foreign businessmen investing in Hong Kong. "Together, the family's businesses account for about a quarter to a third of Hong Kong's stock market capitalization," the report said. "These include telephone and mobile phones, electricity, supermarkets, and property, among others."
According to the report, when Li Ka-Shing's second son Richard Li took control of Hong Kong's largest telecommunications company, HKT, in early 2000, much of the media in Hong Kong focused on the growing influence of the Li family. There has also been a lot of controversy over the unsolicited Cyberport and the many exemptions Tom was granted for listing on the Growth Enterprise Market. The report also believes that Hong Kong needs to introduce a fair competition law to prevent monopolies.
Li Ka-Shing has never been attacked in such a high-profile way by the international community for many years, so he immediately responded to the report of the European Parliament by stating his Changsha Group to refute it, pointing out that the report was not only miscalculated but also pointed out that the comment of the great influence of the Li family is even more wrong. The FOUR COMPANIES owned by LEE Ka-SHING ACCOUNT for only about 15 percent OF THE MARKET CAPITALISATION in Hong Kong, and together with his second son Richard LI's PCCW, THE FIVE COMPANIES account for less than 18 percent OF THE TOTAL MARKET capitalization, a Cheung Real spokesman said.
Fok Kwong man, the chief executive of the Hong Kong Stock Exchange, also refuted reports that Tom was exempted from some of the listing conditions on the GEM, which at the time was only a flexible arrangement with privileges for the non-Lee family. He also pointed out that in Finland, Canada, and other countries, individual companies accounted for a large proportion of the total market capitalization of listed companies. He wondered why the European Parliament's report only mentioned Hong Kong and not other places. The Hong Kong government has also strongly denied any favoritism to the Li family over Cyberport or Tom.com's listing.
As for whether the high market share is equal to a monopoly? Tsang Man-Kei, an economics professor at Baptist University who IS also a member OF THE government's Fair Competition Commission, points out that a high market share does not necessarily mean a monopoly. A monopoly depends on the actions of the companies in the industry, such as enforcing restrictive practices, setting prices together, or limiting supply.
From all walks of life over when things just one day apart, li ka-shing, again by the European commission warned, refers to "and Huang Guoji port" in 1999, when European combination port of Rotterdam, may violate the EU competition law, and emphasize be ruled, if verified, the merger transaction may be canceled, "and" more face fines. The commission is understood to be arguing that the business plan had not been informed and that the deal could breach merger rules.
It is rare for the Commission to pursue a proposed business combination of which it has not been notified. "Hutchison International Port" immediately issued a statement and denied any violation of regulations.
The high-profile naming of Li Ka-Shing by the European Parliament has led to much speculation. A prominent Hong Kong economist, Tsang Yuan-cang, wrote in an opinion piece in the Hong Kong Economic Times that the European Parliament's sudden domination of Hong Kong's economy is mainly because of European businessmen, many of whom have already experienced defeat at the hands of Li Ka-Shing, have begun to feel uneasy about Li Ka-Shing's empire's foray into Europe. As he notes in his article:
"Hundreds of millions of Europeans already use Hutchison Europe's telecommunications services. Hutchison sold Orange, a British mobile-phone company, for a profit of HK $110 billion. Hutchie LATER SOLD ITS STAKE IN MMN TELECOM (Germany'S LARGEST MOBILE PHONE COMPANY) AND VODAFONE (ONE OF THE WORLD'S LARGEST MOBILE PHONE COMPANIES) FOR NEARLY HK $100 BILLION IN CASH AND MADE A SPLASH ACROSS Europe. European businessmen understood that Li Ka-Shing, a businessman from Hong Kong, was a strong competitor. They began to fear Li Ka-thing because they were no match for him.
"Look how well Li Ka-Shing has fought every battle since he sold Orange. Not only continuously increase the cash income, but also obtained the British 3G license, and Italy 3G license. When everyone paid a high price for the German 3G license, He Huang retreated. Only after global telecom stocks plunged did Hutchison, flush with cash, come to the market and get a 3G license in Germany at a bargain price. Such excellent business practices should be praised. Why would the European Parliament turn around and attack Li Ka-thing?"
Right and wrong, but justice in the people. The "Lee Family business dynasty" will certainly continue to stretch around the world in the years to come. In addition to unlimited business opportunities, it will inevitably meet more international challenges.
Reader insights
Be the first to share your insights about this piece.
Add your insights