'Last Christmas in Paris' Book Review - Spoilers Ahead!
'Last Christmas in Paris' by Hazel Gaynor & Heather Webb makes you fall in love all over again.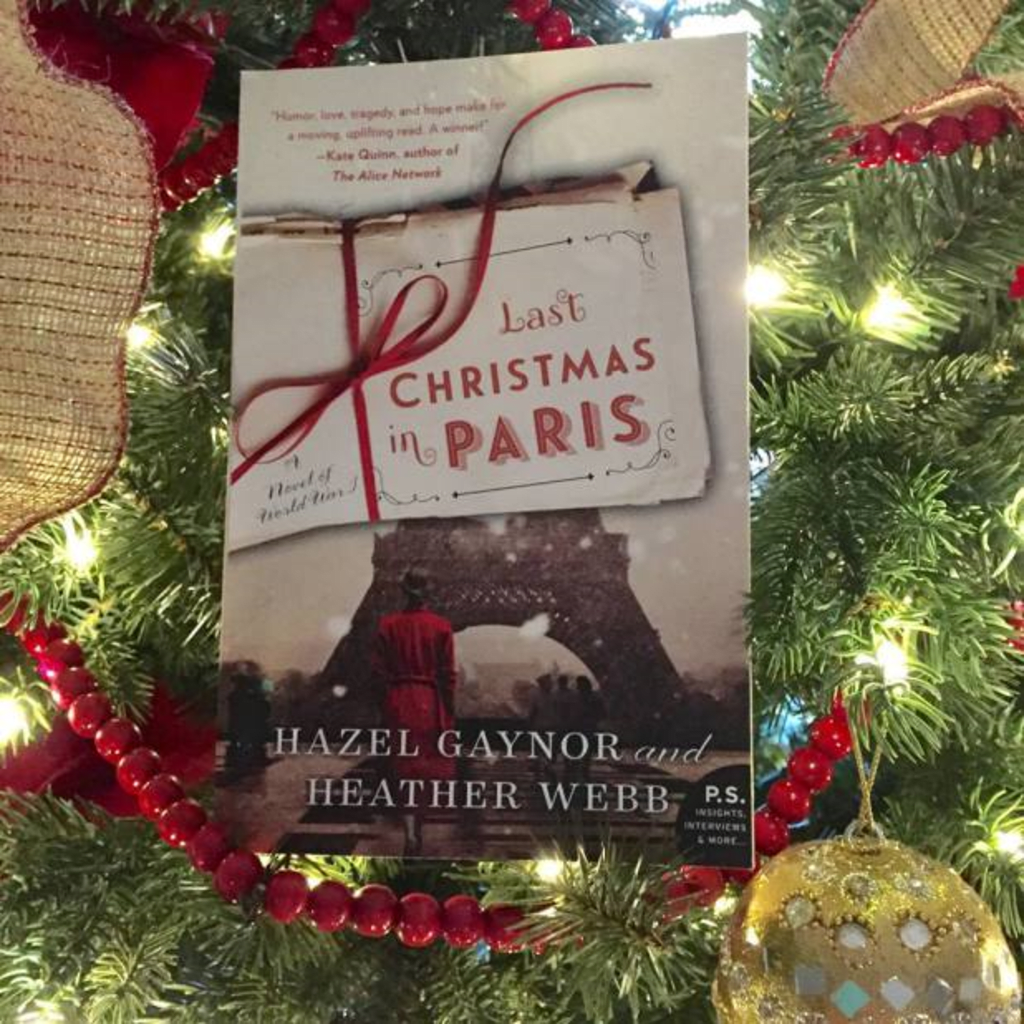 Do you know those once in a lifetime love stories? Romeo & Juliet or The Great Gatsby or anything by John Green. Those stories that get you so invested in the love story and then completely destroy you by killing off one of the main characters. This is one of those, so if you can't handle another heartbreak, I suggest skipping Last Christmas in Paris. On the other hand, if you want an epic love story and a chance to travel the world, Last Christmas in Paris is the perfect novel for your next read.
Thomas and Evie's deep connection is shown through their letters as Thomas fights in World War I and Evie is left at home with a longing to somehow help in the war efforts. Evie's longing is satisfied when she becomes a female war correspondent for Thomas' newspaper; one of the few who is not afraid to tell the truth she learns from Thomas' letters, that maybe the war is not as cheerful and going as well as the government wants those at home to believe. Evie's female perspective of being left at home rallies those who read her articles to stay strong and to do whatever they can to bring their men home faster. As a young female reading this, I was truly moved by Evie's creativity and willpower, that no matter what horrible news she learned from Thomas, she was able to turn her grief into strength for the other women around her who were also feeling alone and afraid.
Beginning with heartbreaking gaiety at the start of the First World War, Last Christmas in Paris follows a progression of letters between a spirited female journalist, a bookish new-minted soldier, and the various bright young things who make up their band of friends, charting the slow, heartbreaking passage of years as war and disillusion grind away youthful dreams and ideals. Humor, love, tragedy, and hope make for a moving, uplifting read.
-Kate Quinn, author of The Alice Network
Last Christmas in Paris is wonderfully written by Hazel Gaynor and Heather Webb. Gaynor is a bestselling author for The Girl Who Came Home and A Memory of Violets. Webb is an acclaimed author of Becoming Josephine and Rodin's Lover. First published in 2017, Last Christmas in Paris was at first a little rocky, with Gaynor writing from Ireland and Webb from New England. However, the two corresponded through emails throughout their writing process, much like their main characters corresponded through letters. However, readers will be unable to tell the difference between the two writers' styles as they have perfectly woven their voices together into one incredible story.
Last Christmas in Paris is an extraordinary epistolary novel that explores the history and aftermath of the Great War in a sensitive, memorable, and profoundly moving fashion. A book to savor, to share and discuss with friends, and above all, to cherish.
-Jennifer Robson, international bestseller of Goodnight from London
Gaynor and Webb have been able to vividly bring to life the history and the hardships of love during war. Webb, as a member of the Historical Novel Society, brings real-life history into the beautifully unreal world of Thomas and Evie. Thomas and Evie and their world are extremely well-written, so much so, that they sometimes even seem to come to life from the pages as you read.
In a crowded historical fiction market, Last Christmas in Paris stands out not just for the beautiful prose, but also for the characters that literally shimmer on the page. WWI comes to life in evocative letters from the home front of England and the trenches of the front life, leaving the readers breathless, white-knuckled, and thoroughly engrossed. It's a novel of war and loss, but it's also a story of friendship and love, and the connections of the heart made by solid strokes of pen on paper.
-Karen White, bestselling author of The Night the Lights Went Out
No matter why you start reading
Last Christmas in Paris
, you will not be able to put it down. There is something for everyone. Love, war, death, travels, and even a little insanity. So if you are ready for a whirlwind romance and a heartbreaking war, dive right in to
Last Christmas in Paris
.
Women's Fiction Writers' Interview with Gaynor & Webb