Just Till I Finish the Chapter
A life spent lost in a good book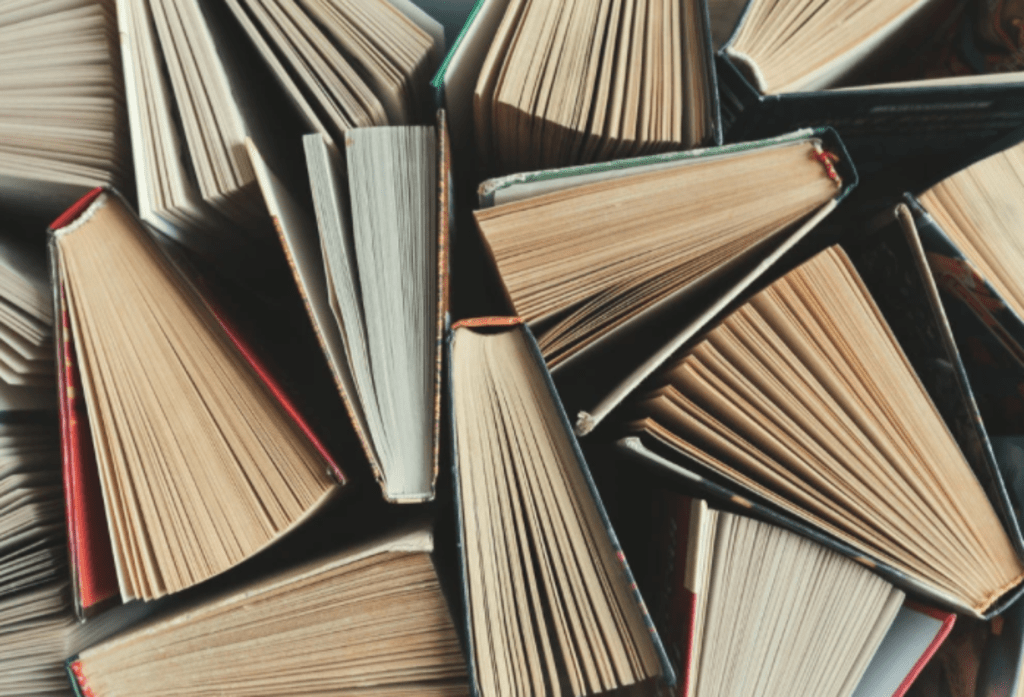 First memories.
Soft, coloured cloth books with jagged cut edges. Mum seated beside my bed, spelling letters, shapes on a page traced with my finger, sounded out loud, eventually make sense.
A is for Apple.
See Spot run!
Once Upon a Time
Magic.
Mum reading Three Blind Mice. Farmer's wife in a long dress and head scarf, chasing the frightened creatures with a huge knife, tails chopped off – 'Oh sore,' I sob because stories were real! Illustrated wonders, kings and princes, fairies and castles, witches and wolves. Worlds where my child's mind was free to wander, lost for hours in the excitement and adventure held on the page.
Thursday evening family trips after tea in our rusty, trusty Kingswood to Roseville library. A weekly highlight always much anticipated. Returning home, my small arms filled with adventure, history and mystery.
Reading beneath bed covers at night with my secret torch.
Enid Blyton's Magic Faraway Tree, Famous Five and Secret Seven. A lifelong addiction to the written word is forged. Tangled strands of fiction burrow deep, shaping my inner world. Filling my dreams.
'Light out!' Mum orders from my door at night, her hand reaching for the switch.
'Wait! Just a minute till I finish the chapter.'
A long impatient sigh. She returns a minute later wordlessly turning out the light.
Pre-teen but the adult library beckons and is unlocked with parental approval.
'She's read everything in the children's section'.
New worlds open before me – I am in heaven.
I avidly devour–Adams to Attwood, Capote to Cussler, Lawrence to London, Rand to Roth, Tolkien to Twain, Wambagh to Wyndham. Working my way along the shelves.
When reading I am oblivious.
Walking home from school, gravel road in the country, eyes cast downward on the book held before me, immersed in the story, blindly treading a well-known path, I fail to see the tethered horse on the grass verge until I walk slap bang into its dusty flank. Both of us shocked and rudely shaken from our dreams – me in the story, the horse in grassy reverie.
Late teens. Backpacking around long dreamed of lands with paperback companions. Never feeling alone. Meeting family for the first time. My uncle, seeing me read Harold Robbins.
'Does your father know you read those kind of books?'
(Memory of father at the incinerator angrily burning Women's Weekly romance comics loaned by a school friend, while I tearfully explain
'But I have to return them!'
'They're trash!'
Nothing further discussed, but I knew!)
'Yes, he's fine' I reply,
'He just doesn't like me reading romance'.
First marriage. Disastrous. Illiterate. Never read and baffled by my obsession.
'You just disappear!'
Woo him by reading Lord of the Rings. Cover to cover - aloud. Voice lost for 2 days but he gets a sense of where I go when I'm there, but not there.
Eventual acrimony and divorce but not before he had read the Hobbit…on his own.
Years and books pass. Another marriage, children, a degree in IT, working, working, working. Now books are a rarer but still treasured escape.
Reading Harry Potter the day it's released. Completely engrossed as we drive the long road home from Sydney to Brisbane.
'Your turn to take the wheel'
'Wait! Just a minute till I finish the chapter.'
A long, grumbling, sigh.
Free again at last. 'Never again!' I swear.
Wrongly as it later (happily) turns out.
Books now easier to borrow but no longer tactile. Adventures and intrigue now digitised for a new age. No seductive bright covers - but oh so convenient.
Adapting. No more bookmark turned corners (tsk tsk), no more torn pages. Now bookshelves once crowding the house reduced to just one. Books I cannot bear not to own.
Spoken books! No more inane radio chatter, music, advertisements. Arriving as in a daze. 'Gosh! Don't remember that drive!'
Home. Parked in the garage with engine still ticking waiting for the chapter to end.
Husband Three appears in the window.
'You OK?'
'Yes fine. Just finishing the chapter'
A long, fond, sigh…and a smile.
My lifelong obsession. Books, always books.
A life entangled with the written word.
Transporting me places I will never see,
Introducing people I will never meet and
Taking me on adventures I will never have.
George RR Martin is right
'A reader lives a thousand lives before he dies…the man who never reads, only one'.
I often wonder about my last day alive.
What book will I be reading?
As the very old are known to say 'I don't buy green bananas', so I will probably just stick to short stories. To be caught mid-book would be so maddening!
'Wait! Just a minute! Let me finish the chapter'.
Before that long, final, sigh,
Then at last
The End.

Becky
Born in London, lived most of my life in Australia, now in the Queensland Gold Coast hinterland. Married with two grown sons I now have time to explore my creative side. I am a sculptor and raku practitioner and now am trying to write.
See all posts by Becky →