Online Dating
Is Match Worth It?
A Guide For Online Dating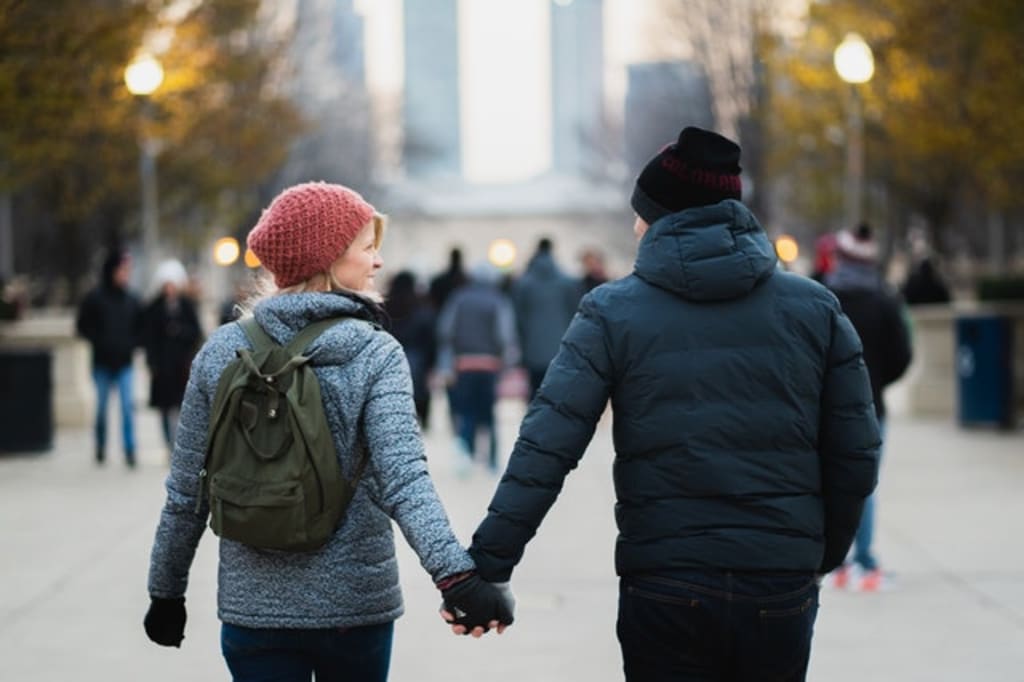 People looking for love may have tried numerous ways to get out there and meet that special someone. Going with a group of friends to a bar, dating mutual friends, or meet up groups are a few popular ways to get out there and meet your potential soul mate.
However, you may have to meet a lot of undesirable matches before you meet "the one". Many single people have abandoned these methods and turned to Match.com.
You may wonder if Match.com is the right dating site for you. Some people looking for love might not want to join Match.com right away because they are afraid of letting their guard down for love on a dating site.
There is no guarantee that it will work to find their other half, but there is no assurance it will work in the messy world of in-person dating either.
Match has a proven track record of bringing people together for dates, long-term relationships, and marriages.
But is joining Match.com right for you? The benefits outweigh the unknown, and these are a few reasons Match might be right for you:
1. Match is a Reputable and Well-Known Dating Site.
Match.com has been in business since 1995, and was one of the first online dating websites in the world. Now, Match.com has a presence in numerous countries and languages. If you mention online dating to a friend, the name they will think of first is Match.com.
Over 49 million people have signed up for online dating, with almost half of them being members of Match.com, according to research from Statistic Brain. That shows you that people looking for love trust the company. The more that Match.com expands their business that number is only going to increase.
2. Sign up for a Free Account Before you Join
When you join Match.com, you automatically get a free basic membership. This membership lets you create your dating profile. You can upload photos of yourself, get emails from other people, and browse the millions of profiles on the Match.com website.
If you want access to the additional features from Match, you can sign up for a 7-day free trial. IN addition to the basic features, you will get notified when the other person reads your messages and your profile will be more visible in search results. Your profile is also sent to people recently enrolled at Match with the 7-day free trial.
While signing up for a free account is great, the free trial lets you experience all that Match has to offer before you decide if it is the dating site that is best for you.
3. Match Offers a Great Value for a Paid Membership
After your initial seven day trial ends, you will have the option for enrolling in a paid membership. There are many affordable options, and Match's paid memberships offer many more benefits than other online dating sites.
Signing up for a membership instead of the basic free account is worth it because of the additional features that are not available in the free account. With a paid membership, you will possibly meet your soul mate quicker than when you have the basic membership. Match.com pricing is very affordable and has multiple options.
4. There is a Larger Dating Base on Match.com
No matter what you are looking for in a partner, Match.com has a large user base around the world. This contributes to a meeting people with various interests, values, and personality types.
5. Match has a Variety of Unique Features and Tools for Members.
From the time you sign up for a membership, you'll find that the features Match offers are different from other dating sites. Besides the ability to connect with a wide variety of people, you will get the benefits of an up-to-date app, ability to search for members in a variety of ways, and in-person events. It's also easy to get a hold of Match customer support if you ever need to.
6. The Success Rate of Match is Very High
All this information should have you convinced that this dating site is worth it, but here are a few more statistics that will win you over. Match has helped foster over 517,000 relationships. This is not including the marriages and babies that have resulted from people who have met on Match.com.
Match.com is the top dating site on the Internet, and has a great history of making successful love connections throughout the years. You can feel comfortable signing up for Match knowing that the company stands behind their brand and will give you all the tools and resources needed to find your love match.
So to answer the question, "Should you sign up for Match.com?", absolutely! Check out the website, enter your profile information, and upload a picture of yourself, and start dating—you will not regret it!