Interview with Kristen Morgen
Part II: Author of Behind the Glass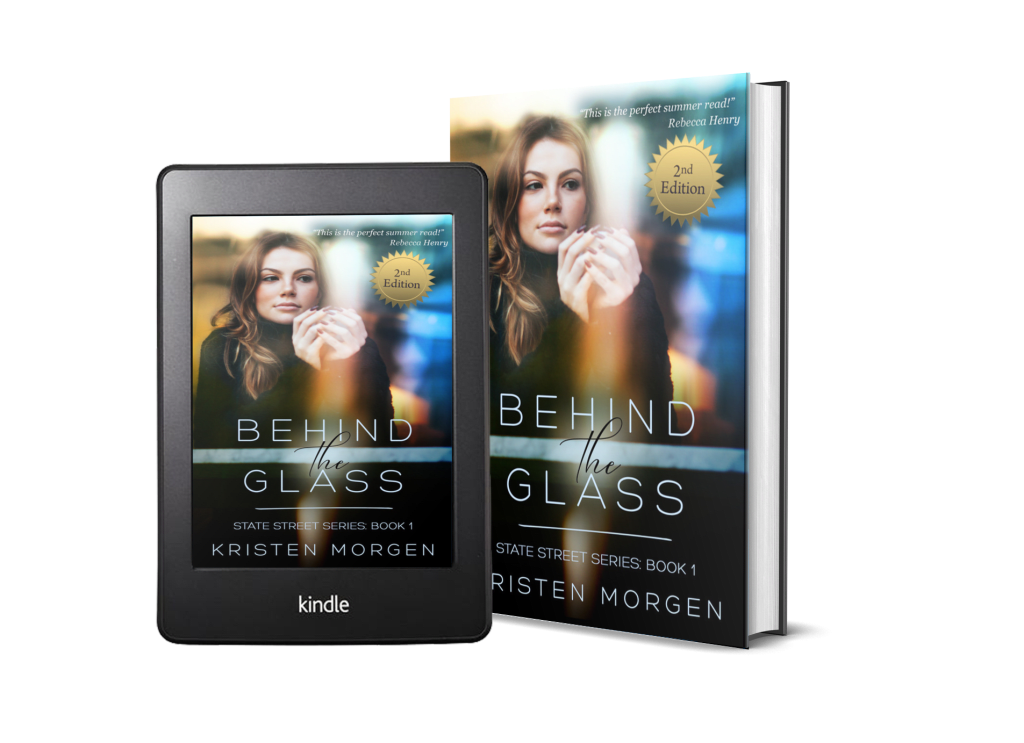 Last week I shared the first half of my interview with Kristen Morgen on my website. Not only is she a wonderful writer, but she is also a great individual! This week I am sharing the second portion of our discussion.
Kristen Morgen is an architect and author of Behind the Glass. She grew up in Wisconsin but currently resides in Connecticut (yay New England). We talked writing, literature, as well as the bonus content in the 2nd release of Behind the Glass. Behind the Glass is the first novel in an upcoming series that takes place in Wisconsin, Kristen's home state. Learn more about her writing adventure below!
What inspired you to follow your dream of being an author?
When I began writing Behind the Glass, I did it for me. Plain and simple. With those first taps on the keyboard, I set out to write a love story that I wanted to read. I didn't worry about what anyone else thought, only that I, as a reader, was satisfied with the end result. I had the general story outlined and knew exactly who my characters were, but it wasn't until each chapter slowly evolved that I really understood what I wanted to say. Behind the Glass was definitely a labor of love and something I truly looked forward to escaping into day after day.
What is your ideal writing location?
For the most part, I write at my desk in my office at a computer with a beautiful view to outside. And I definitely tend to write faster and more fluidly if I type. But I also find that sometimes a change of setting and method will help me if I'm ever struggling with a scene. I'll sometimes take a pen and pad to my leather chair in another room and write long hand until I get the flow back into my writing. It's kind of a mental re-start and it always helps.
Do you remember a particular event that sparked your love for literature?
Yes, my favorite book is To Kill A Mockingbird. I read it in middle school and it was the first time I truly understood what a book could do, how it could leave an impression on you forever. I fell in love with books and reading after that.
Who is currently your favorite author?
Back before I even entertained the thought of becoming an author, I loved reading (and learning from) John Grisham. I think I've read every book he's ever written. He's an amazing storyteller. Once I began my path as an author, I became a Nicholas Sparks fan, not only because he writes romance novels, but because he has such a great ability to create very distinct characters in his writing. There are about a dozen more authors I could name, but I try to learn from all of them. (Fun fact, Nicholas Sparks is also one of my favorites).
Do you plan your novel from beginning to end or do you go with the flow?
I outline the chapters and the general storyline from start to finish and I map out character traits and relationships, but when I dive into writing, I'm a "pantser" and just let my imagination and characters lead the way. If that changes the overall outline, so be it, if it makes sense. I try to stay flexible and let the story flow out of me naturally while sticking to the overall plot arcs.
What do you want to share with emerging authors?
The one thing I will tell EVERY self-published author is this – pay the money to get your manuscript professionally edited and pay for a professional book cover design. It's worth every penny. A good book cover sells your book, an edited book will help your reviews and the quality and feel of the story. Trust me on this!
What is your favorite genre to read?
I love all genres of books and explore crimes, mysteries and thrillers all the time, but I always seem to come back to romance. It's always been my absolute favorite guilty pleasure and deep down, I'm a true romantic at heart.
What questions do you have for your readers?
I always wonder if my book impacted them in some way. Did it touch them or make them think about things in their own lives? Hearing someone tell me how they connected with my book, or how it helped them in their life somehow, or that my book is now their favorite book… it blows me away. It's something I never expected and the feeling it gives me is indescribable.
Did you have a theme or message in mind while writing Behind the Glass or was it a story that just needed to be told?
Behind the Glass is basically the culmination of a lot of themes that have always intrigued me as a reader. Like many people, I've always been fascinated with the idea of love at first sight. Is it real? Can it happen in real life? And if it does, do people really live happily ever after? It was definitely the main theme for the story, but as a lover of romance novels, that would have been way too easy. So, what if two people met, fell in love, and were without a doubt, meant to be with each other, but had all the odds constantly stacked against them? If it truly is love at first sight, then in the end, it has to be a love worth fighting for. I love stories that torture you a little bit and make you really root for the main characters throughout the course of the story. Characters with depth and complexity have always appealed to me as a reader and I wanted to bring that complexity to this story as a writer. Life is not simple, and neither is love. As Michael and Rebecca's story evolves, it becomes more about the unbreakable connection between two people and about taking chances together, no matter what the odds.
Out of the characters you have created, who is your favorite and why?
Each character I create has a special place in my heart and I love them all for different reasons. It sounds totally cliché but it's true. If I had to choose, Michael is probably my favorite character, because let's face it, he's sort of the perfect guy. Besides being strikingly handsome, he is kind, honest, smart, funny, generous, and always stays true to himself. When he meets someone, he's not interested in a one-night stand; rather he considers a long-term future with that person. He simply wants more. He's definitely the steady constant throughout the book and is completely in love.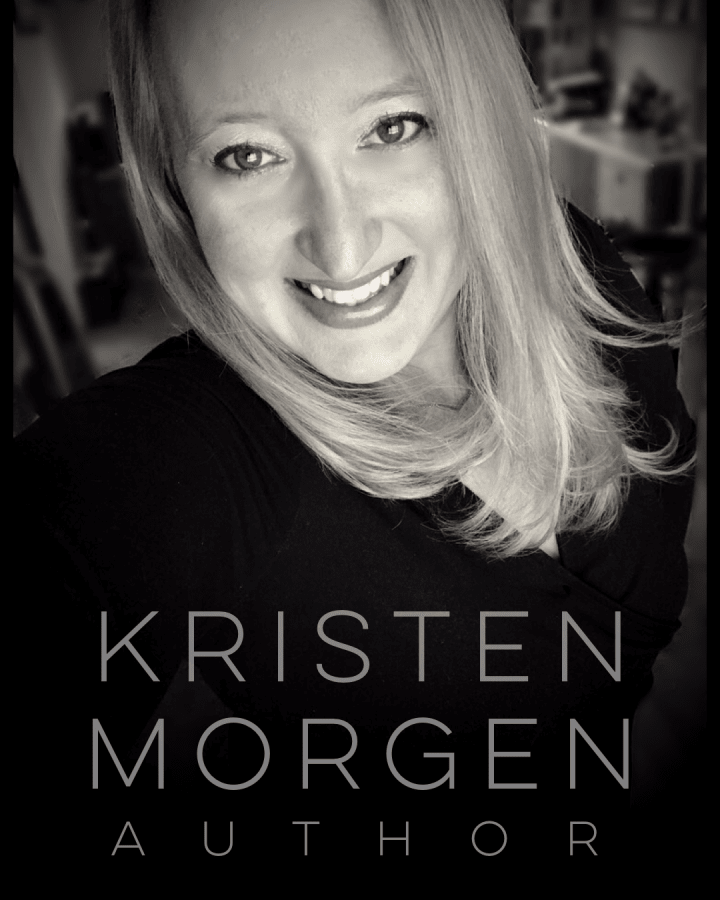 Out of the characters you have created over the year do you have one that reminds you of yourself, or that you wrote yourself into?
Charlotte, the main character in the next book I'm writing for the State Street series is very much like me. She's generally happy, optimistic, hardworking, a romantic at heart, she stands up for herself and she runs and owns her own business. The book is called Off the Wall and I'm excited to delve into writing it soon!
What is your favorite quote of all time?/ Do you have a mantra?
I do actually! I have several. "She believed she could, so she did." That one keeps me going each day. The experience of this novel, and of any novel I write in the future for that matter, can be summed up in my favorite quote by Toni Morrison – "If there's a book you really want to read but it hasn't been written yet, then you must write it."
Have you made a visit to your hometown recently to inspire future novels of the State Street series or are you able to work based off of memory?
This is the best question because it's something I've been struggling with. I grew up in Madison, Wisconsin and moved away when I was 15. I visited many times in my later teens and early twenties but haven't been back for so long now. Part of me wants to keep the memories in my mind and work based off of that, but part of me wants to go back! State Street holds such a special place in my heart and it always will.
Are you currently working on the 2nd novel in the State Street series? If so, can you offer any details?
Yes, I'm writing my next book as we speak! Off the Wall, my next novel in the State Street Series, focuses on Charlotte, an outgoing, confident young woman who owns a consignment shop. Charlotte feels like she's finally got her life figured out. Life is good. She has a great family, friends, a fun new boyfriend and her best friend, Addie, whom she's known since second grade.
Addie's older brother, Logan, who is six years her senior, is home for a rare visit from Chicago. He has done his best to stay far away from his family over the years, starting his own construction business and steering clear of his millionaire father's plans for his life and career. A casual reunion for lunch with his sister and her best friend 'Charley,' throws him for a loop.
Sparks will fly and boundaries will be pushed. Logan's world will be turned upside down as he discovers that finding the girl he's long been searching for will push and pull him in ways he never imagined.
That gives you a little taste of what's to come! If you haven't read Behind the Glass yet you can purchase it here!