Interesting Facts About Adele
Facts Worth Knowing About Adele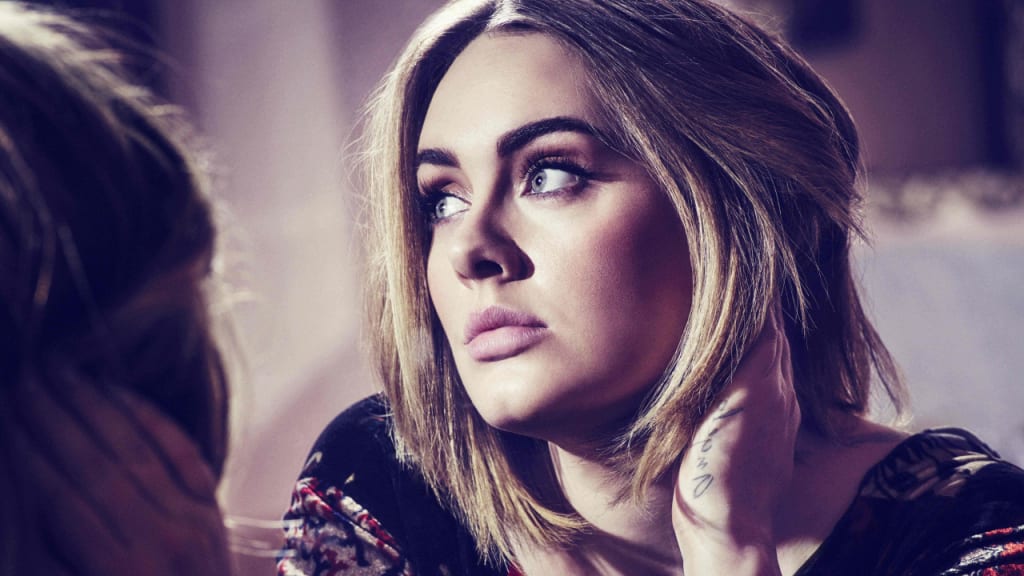 She goes by the name Adele.
You read that correctly; Adele uses her own name, in contrast to the majority of singers who perform behind an alias. However, Adele Laurie Blue Adkins is her entire name. She was born on May 5, 1988, to English parents in the Tottenham neighbourhood of London, England.
Her Mother Raised Her Alone
Adele's father abandoned the family when she was still a toddler, although her parents are Penny Adkins and Marc Evans. She was therefore brought up by her mother alone.
Adele used to smoke
Unbelievably, Adele once smoked. She underwent throat surgery as a result of this in 2011, but she didn't stop smoking until she eventually did so in 2015.
While drinking, she enjoys writing
Many musicians claim that in order to hone their craft, they must have complete quiet. Adele claims that her best songs were written while she was intoxicated from a few too many alcoholic beverages, thus this isn't true for her.
Adele is a fan of the Spice Girls.
Adele listened to the Spice Girls for many hours as a young child. They eventually affected her musical taste. She also says that early in her childhood, Etta James and Dusty Springfield had a big impact on her.
Adele asserts that Amy Winehouse's vocal techniques had a significant influence on her later in life. Later, at the Brit Awards, the two had the opportunity to perform as a duo.
Adele Enjoys Her Tea
Adele likes tea and regularly consumes it in keeping with her British upbringing. She specifically like two sugars in her tea.
She Has More Than One Grammy
Adele is accumulating accolades. Instead of just one Grammy, she actually holds 15 of them.
She also has three Guinness World Records to her name for having songs that have remained at the top of foreign charts for up to twenty-one weeks!
Adele won six of her 15 Grammy Awards in a single evening in 2012. Even while it seems like Beyonce won a lot of Grammys in one night, she actually won just as many in one day!
Since she had just begun her career, winning two Grammy Awards in 2009—Best New Artist and Best Female Pop Vocal Performance—is thought to be quite an accomplishment.
She was the year's top artist.
Adele received two consecutive "Artist of the Year" awards from Billboard. two times, once in 2011 and once in 2012. Additionally, she has won numerous "Song of the Year" accolades. Her album "21" won "Album of the Year."
She had a husband.
In October 2011, Adele and Simon Konecki started dating. In 2012, they welcomed a son together named Angelo. They later got married in 2018, but on March 4, 2021, they filed for divorce.
Adele responds that she "wasn't happy" when asked why she divorced Konecki.
Why Her Albums Are So Popular
The majority of Adele's albums have numbers in the titles, which is one of her distinctive qualities. This is due to the fact that Adele gave the songs titles depending on the ages of the writers.
Top 10 Adele songs
Adele has released a number of songs that have gone viral on social media and topped the charts. Her first song in America was Rolling in the Deep, one of her most well-known songs.
So when Adele was 19 years old, she wrote the album 19.
Rolling in the Deep – 2010
Someone Like You – 2011
Chasing Pavements – 2008
Hello – 2015
Send My Love (To Your New Lover) – 2016
Skyfall – 2012
Make You Feel My Love – 2008
Set Fire to the Rain – 2011
Rumour Has It – 2011
Easy On Me – 2021
Songs by Adele Have Been Written for Films
When asked to work on the project, Adele's song "Skyfall" had some reservations because it was initially created for the 2012 James Bond film.
She needn't worry, though, as "Skyfall" received a lot of positive press and was soon nominated for an Academy Award and a Grammy.
Not to mention that the song went on to win the Best Original Song Oscar in 2013 as well as the Best Song Golden Globe.
She's the top vocalist of the twenty-first century.
It should not be surprising that Adele has been crowned one of the best female musicians of the twenty-first century after so many award-winning albums and songs that have topped the charts and will likely continue to do so for months to come.
Reader insights
Be the first to share your insights about this piece.
Add your insights