Ingvar, the father of Ikea. kamprad
Ingvar, the father of Ikea. kamprad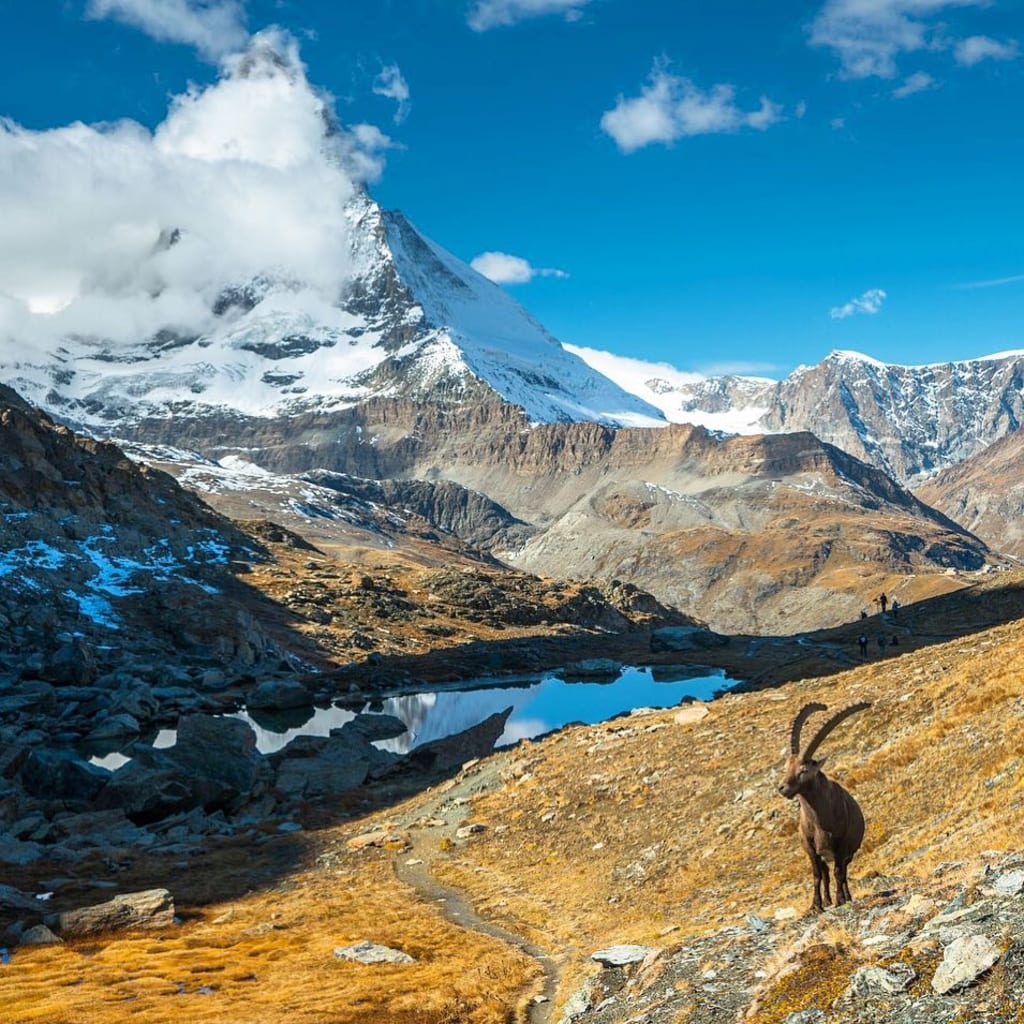 Someone SAYS, IKEA IS TO GROW BELOW THE RESISTANCE OF DOMESTIC COLLEAGUE AND DEVELOP RISE, ALREADY BECAME WORLD FURNITURE BIBCOCK WORTHY OF THE NAME IS OLD. The rise and take-off of IKEA lie in its founder Kamprad's indomitable character, innovative spirit, and unique business talent, all of which are the real foundation of the IKEA kingdom.
He has an almost innate economic mind, from the age of 5 began to do sales business, and become a "little boy selling matches", at the age of 11 to make the first "big deal", at the age of 17, opened a company belonging to their own -- IKEA...... He has built a legendary life with a strange life experience and now owns nearly 300 large shopping malls around the world. In 2007, he was ranked by Forbes as the fourth richest man in the world with a fortune of $33 billion.
He is Ingvar Kamprad, the Swedish business wizard and founder of IKEA, the world's leading manufacturer of home furnishings. The "mean and stingy" geezer is considered a "lonely hero" by Swedes and is believed to be the world's richest man, with more money than Bill Gates.
Many people in the world make furniture and chain stores, but why Kamprad should be able to make such a remarkable achievement? Behind the world's richest man, what kind of life experience is hidden?
A 5-year-old small businessman
Many facts only become history and will be true to us. The greatest characteristic of a miracle worker is that he already knows what he should do before we all see it so he will eventually become the flash point of history. Today, when we look back with a calm mind on IKEA and Kamprad's growth, we are struck by how deeply the business genius Kamprad displayed at an early age etched into IKEA's history.
Ingvar Kamprad was born on March 30, 1926, the son of a farmer in a small village south of Stockholm, Sweden. This is an immigrant family with a good family tradition, his grandparents were German, through mail order, acquired a forest in Smaland, Sweden, and then settled down. Then, after two generations of hard work, by the time Kamprad was born, the family was relatively well off and did not have to worry about making a living, but through the twists and turns, the family maintained the habit of frugality, which created a good atmosphere for Kamprad's later development.
Kamprad had a flair for business from an early age. At the age of five, he started his first business journey. One day, a friend of Kamprad's asked him to go with him to buy matches. The friend kept complaining that it was a long journey to the store and that he would rather spend some of his pocket money, even if it was expensive than walk so far to buy matches. Remembering that he had some extra matches at home, Kamprad told his partner that he could do the deal with him, and in the afternoon they closed deal-making Kamprad his "first bucket of gold." Although this bucket of "gold" is so small, Kamprad's life is significant.
The 17-year-old boss
A little later, when Kamprad began selling matches to his neighbors on his bicycle, he realized the benefits of "economies of scale," discovering that buying goods in bulk at very low prices could still make him profitable even if he retailed them at a lower price. At the same time, he also paid attention to the difficulties and needs of his neighbors in the trade, and he would take the trouble to buy goods for them if they were in short supply.
As time goes on, Kamprad's business grew, and unable to peddle on foot, he started the first transition: he replaced the hawk, mail-order way, and original use a notebook to make catalogs to sell goods - and this is now Ikea catalog issued every year hundreds of millions of copies of its predecessor.
In 1943, at the age of 17, Kamprad was going to school in Gothenburg. Before he left, he had an idea to start a company, but Swedish law at the time required that anyone who started a company must be at least 18 years old or someone had to sponsor it. So Kamprad rode his bicycle to his uncle's house, ignoring his family's advice to wait.
With his uncle's help, Kamprad applied in writing to the management of a shop. For the first time in his application, he used the word "IKEA" (now IKEA), which is simply an abbreviation of his name, Ingvar Kamprad, and the farm Elmtaryd and village Agunnaryd, where he grew up.
At first, Ikea sold pens, wallets, picture frames, watches, jewelry, and nylons. Mr. Kamprad deals, so to speak, in every low-priced product imaginable. As for the company started by a 17-year-old kid, no one cared about it at that time. It was just a kid's toy, but to everyone's surprise, Ikea became a globally famous company.
Turn furniture industry
It's fair to say that Kamprad started IKEA at the best time in its history. It was the end of World War II, a war in which Sweden had been spared from its neutral position, but it also had a mission to recover from. At such a critical time, Kamprad keenly saw the great potential of the furniture market development.
Kamprad advertised his first furniture product in 1948. The AD touted a nursing chair without arms and a coffee table, which he named "Ruth." Since Kamprad found it too cumbersome for customers to write down the number of each item, it has become a tradition at IKEA to name each piece of furniture.
Did not expect the advertisement response is strong, these two pieces of furniture sold a lot. So Mr. Kamprad began distributing a pamphlet, called the IKEA Newsletter, to regular customers, with announcements of new items, like sofa beds and glass chandeliers.
The company's business is gradually on track, but at this time the industry competition is also increasingly fierce. At the time, Sweden's domestic furniture market was dominated by a cartel of manufacturing and retail giants, which relied on contracts to keep out new competitors. Mr. Kamprad has come up with a clever way to deal with these competitors' attempts to block Ikea's products: hold long-term furniture exhibitions and sales where people can see the furniture for themselves. So he bought an abandoned factory building and turned it into the first IKEA warehouse and showroom. At the same time, he created a different way of doing business, integrating manufacturers and retailers. The move has greatly reduced the price of home products, which have been popular with consumers, and IKEA's business is booming.
The result was an even more frenzied clampdown by rivals, who restricted Ikea's participation in trade fairs and conspired to put pressure on Ikea's suppliers, but by this time Mr. Kamprad was no longer a child and knew how to circumvent such restrictions. Kamprad has set up a series of different companies with different roles in the market, making it impossible for competitors to stop him from attending the fair. Therefore, he was called "the seven-headed monster" at that time.
Five years later, Ikea has a new store. On opening day, there was a long line of people outside, and the mall had set up small tea stalls with desserts and drinks for customers who had come from afar. Because Kamprad believes that hungry guests are not in the mood to look at furniture. Today, the cafe has grown into a dining room in every IKEA store, with annual global sales of $1.6 billion. And then, of course, there was the unique "catalog culture," the pamphlet that did so much for Mr. Kamprad and has since outnumbered even brand-name magazines. Perhaps in the eyes of others, it costs too much, because these brochures are free, but its popularity and brand penetration effect cannot be achieved by other means. Some families even rely on this to find inspiration for furniture design.
On the road to detachable furniture
By chance, Kamprad went to a furniture fair. The exhibition was so extravagant that Kamprad saw it and thought of ordinary people's furniture. Don't you get the best furniture if you're not rich? After all, the rich are only a few, and only by producing furniture for the majority will there be a large market. So he decided to produce furniture for the majority.
Hence IKEA's slogan, "Low prices with Value." Mr. Kamprad's goal is to keep prices low, but not to give customers the impression that its products are bargains. To do this, cost reduction is the only way. To this end, Kamprad is constantly saving, and constantly introducing new measures to reduce costs.
Before Ikea, no one sold furniture all over the world. The reason is simple, the volume is too large, and the freight is too high. Shipping a wardrobe to China costs the same as a Mercedes, but the value and profit are hundreds of times different.
One of Ikea's most famous cost-saving successes came in 1953 when Kamprad recalled: "We had just taken a picture of a table and were about to box it up when an assistant said, 'My God, this takes up too much space. Why don't you take the legs off and put them on the table? '" Thus came "self-assembled furniture" and Ikea's flat-pack, leading to the conclusion that the more "removable furniture" it produced, the less breakage in transit and the lower shipping costs. Since then, Ikea has been on the road to detachable furniture.
Reader insights
Be the first to share your insights about this piece.
Add your insights