In the Dream House
Some dreams turn out to be your greatest nightmares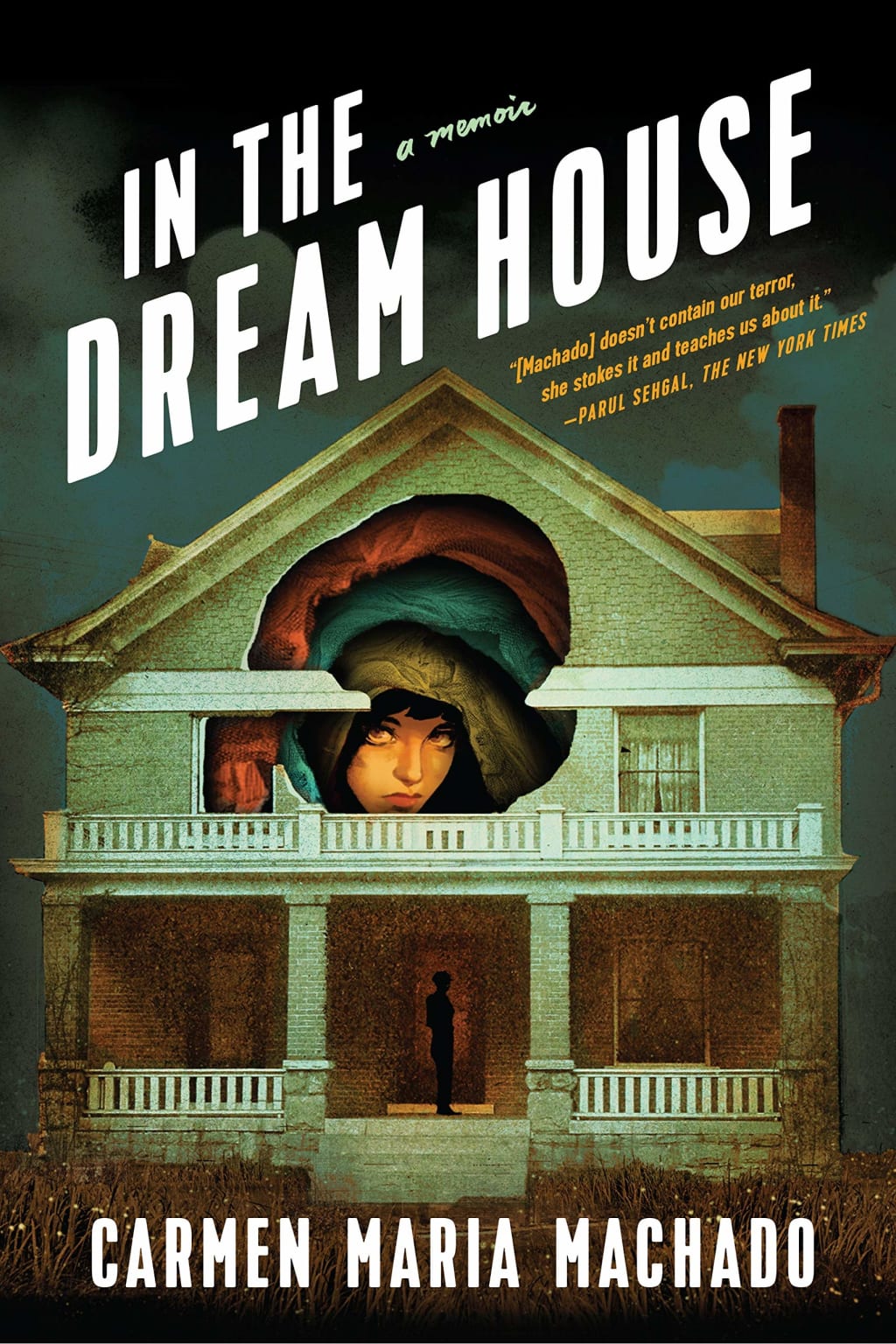 This next read was another mystery book sent to me via Literati, and I will be totally honest with the fact that I didn't think I was going to like this book. I am not a huge fan of memoir--unless it is a person that I am really interested in--so I started reading this book with a jaded opinion. However, as I kept reading, I found that I was falling deeper and deeper into the story as the twists, turns, and shocks unfolded right in front of my eyes.
"In the Dream House" by Carmen Maria Machado is a memoir made up of small vignettes that chronicle her long-term, abusive relationship with her then girlfriend. Each vignette uses the Dream House as a way to metaphorically highlight the various events and aspects of the abuse that she was facing. This memoir doesn't pull any punches when it comes to taking a critical, honest look at some of the different aspects of abuse and what it truly means to be caught in an abusive relationship.
We follow Machado as she travels across the country, begins her MFA program, embraces her sexuality, enters a whirlwind romance, and, ultimately, escapes a situation that very easily could have cost her her life. Carmen relies on her own inner strength, and the strength of her friends, to finally get away from her abuser and begin to work towards a life that doesn't leave her trembling with fear.
One of the things that stood out the most about this story was the fact that it highlights the psychological aspects that come with abuse and how "walking away" isn't an easy decision. Machado shows the different ways that her girlfriend created a psychological minefield that forced her to tread lightly in order to not face the physical wrath of her girlfriend. The various vignettes highlight how abusers use isolation, dependence, and emotional trickery to mold their victims into someone who they have absolute control over. Machado writes about how she was aware of what was happening to her--she was aware of how her girlfriend was beating her down and cutting away her resources and supports--but she couldn't do anything to stop it for fear of greater retaliation.
Machado writes about her relationship and her experience in a way that makes it feel as though you were there with her, experiencing the torment alongside her. I found myself continually flipping the pages, hoping that the next vignette would be the one where she would walk away, but then realizing that it isn't that simple. I found myself thinking about the different ways that Machado was abused and thinking about what I might do in those situations, and I realized that walking away (even though I'm not the one experiencing the abuse, I'm just hypothetically thinking about it) is never as easy as people make it sound.
The fact that this story is framed as a collection of vignettes makes it an easy read (in terms of reading the pages, not in terms of content). I found myself reading quickly, which also helped to reinforce how the onset of abuse can come about quickly. Because each of the vignettes was short, I found myself reading more in one sitting than I might have if this were framed as a traditionally written memoir.
I would recommend this for anyone who is interested in getting an inside look at domestic abuse and how people suffer through and rise above an abusive relationship. Although this story has dark moments, it also has plenty of moments that restore your faith in love and the ability that people have to help one another. This story is a real look at an experience that many people face (regardless of gender or sexual orientation), and I found it to be a fascinating read.
3 out of 5 stars.
book reviews
Teacher • Writer • Reader • Watcher of Movies • Player of Games • Lover of Animals