How to Make Banana Bread.
A complete guide on How to make Banana Bread.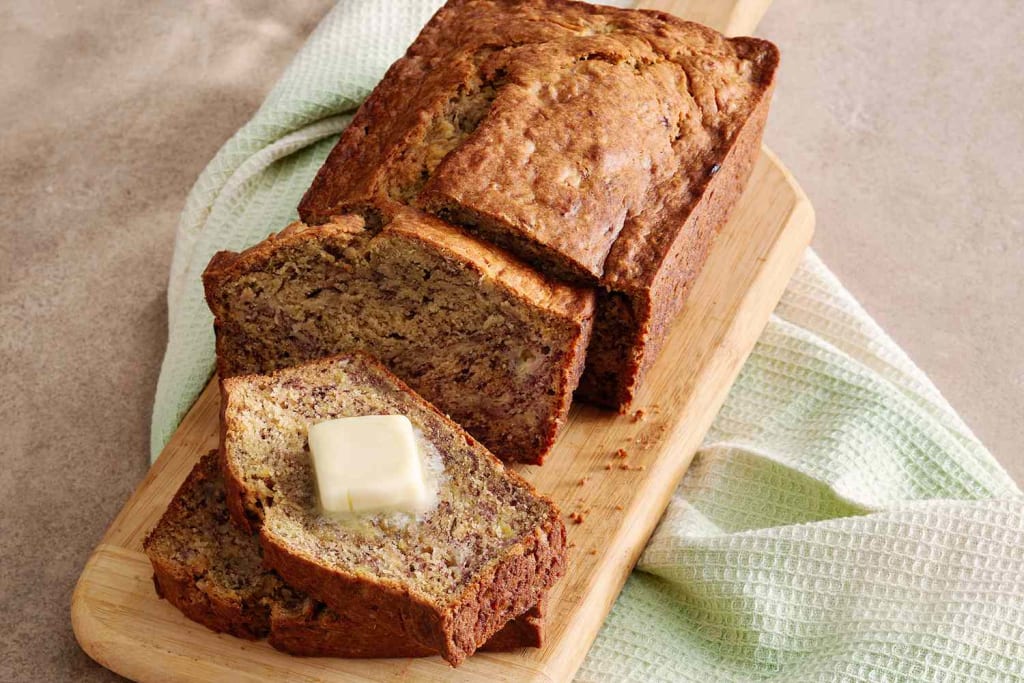 Banana Bread! feeling hungry after reading this word?
Banana Breads are one of the best and tasty bread you can eat anytime, in breakfast, lunch or even dinner.
If you wanna make this Banana Bread at your home, then just follow this recipe and you'll able to make a tasty Banana Bread working on your home/apartment kitchen.
Banana bread is a classic recipe that is easy to make and always a crowd-pleaser. Here is a detailed recipe for making the perfect banana bread.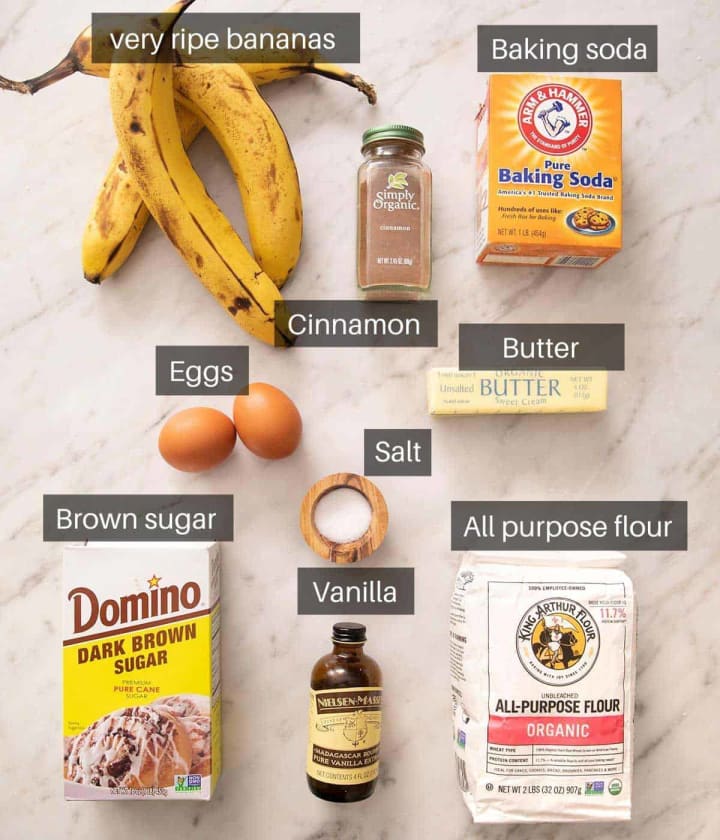 Recipe Ingredients:
1 cup all-purpose flour
1 teaspoon baking powder
1/4 teaspoon baking soda
1/4 teaspoon salt
1/2 cup unsalted butter, at room temperature
1 cup granulated sugar
2 large eggs
1 teaspoon vanilla extract
3 ripe bananas, mashed
Optional: 1/2 cup chopped nuts or chocolate chips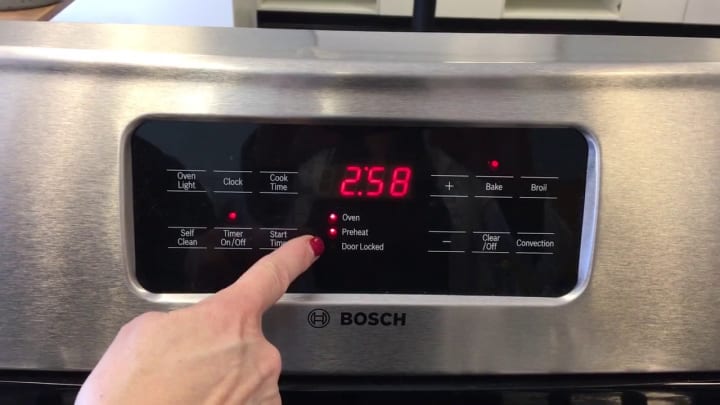 Directions:
Preheat your oven to 350°F (175°C) and grease a 9x5 inch loaf pan with butter or cooking spray.
In a medium bowl, whisk together the flour, baking powder, baking soda, and salt.
In a separate large bowl, beat the butter and sugar together until light and fluffy.
Add the eggs, one at a time, and beat well after each addition. Stir in the vanilla extract.
Slowly add the dry ingredients to the butter mixture, mixing until just combined.
Fold in the mashed bananas and chopped nuts, if using.
Pour the batter into the prepared loaf pan and smooth the top.
Bake for 60-70 minutes, or until a toothpick inserted into the center of the loaf comes out clean.
Remove from the oven and let the bread cool in the pan for 10 minutes before transferring it to a wire rack to cool completely.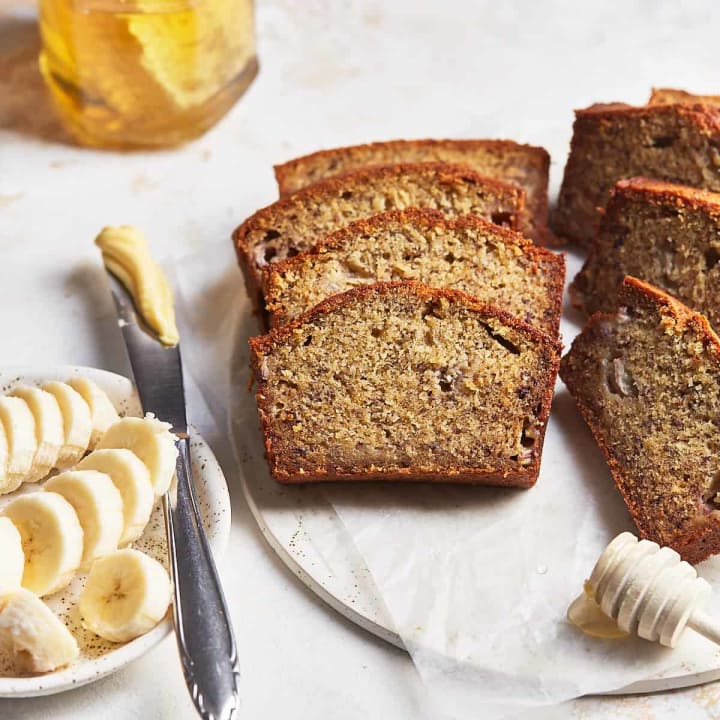 Tips:
Make sure to use very ripe bananas, as they will be sweeter and add more flavor to the bread.
You can add other ingredients such as chocolate chips or dried fruit to the batter for added flavor.
You can also sprinkle some sugar on top before baking for a nice crust.
To store, wrap the bread in plastic wrap or aluminum foil and keep it at room temperature for up to 3 days, or in the refrigerator for up to 1 week.
With this recipe, you can enjoy a delicious banana bread in no time. The bread will have a soft and moist texture with a great banana flavor. You can serve it as a breakfast bread or as a dessert, it is perfect with a cup of coffee or tea.
Popular Pairing with Banana Bread
Some popular pairings with banana bread include butter, cream cheese, peanut butter, honey, and maple syrup. Additionally, banana bread can also be paired with savory items such as bacon or ham. A cup of coffee or tea can also complement the flavors in banana bread.
Benefits of Eating Banana Bread
Banana bread is a popular baked good made from mashed bananas, flour, eggs, sugar, and butter or oil. It is a good source of carbohydrates and potassium. Additionally, bananas are high in fiber which may aid in digestion and can provide a sense of fullness.
However, it is generally high in sugar and calories, so it should be consumed in moderation as part of a balanced diet.
Additionally, banana bread can be a great way to use up overripe bananas that may no longer be suitable for eating as is. This can help reduce food waste.
Also, it is a versatile dish which can be enjoyed as breakfast, snack or even as a dessert. It can be served plain or with various toppings such as nuts, chocolate chips, or frosting.
Furthermore, banana bread is easy to make and can be a fun recipe to make with kids. It can also be made in various forms such as muffins, loaf or even in a cake form.
In general, banana bread is a tasty and convenient food that can be enjoyed in moderation as part of a balanced diet.
About the Creator
I am a passionate writer with a keen interest in cars, and bikes. I have been polishing my writing skills ever. I have a deep understanding of the automotive industry and have a interest in almost everything I loves.
Reader insights
Be the first to share your insights about this piece.
Add your insights