How to make a painting - the easy way
Paint by numbers for adults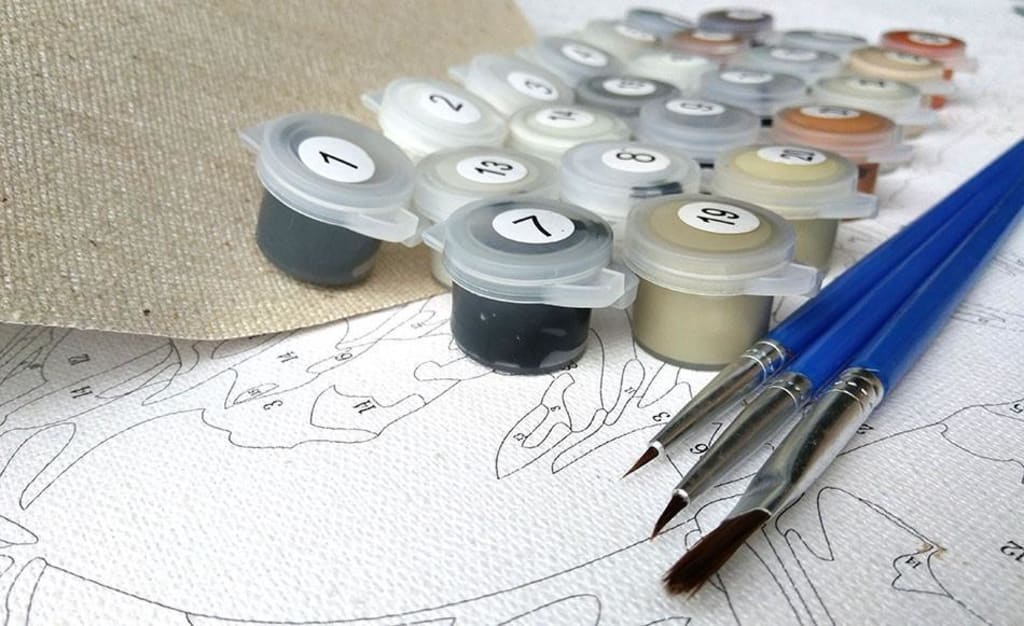 Painting by numbers - creative artistic hobby
People today search for creative ways to spend their free time. Arts & Crafts present very popular hobbies. Among these coloring and painting are probably the most favorite ones. Also cross-stitching and crocheting are popular, but I would like to write a bit about painting, because painting is suitable for both men and women. If you've ever tried painting on your own, you can confirm it's definitely not as easy as it might look like. And I'm not talking about painting your walls. I'm talking about making your own artwork on the canvas. One must have the proper skills and experience to paint something worth looking at. And you need hardware - the tools - as well. Without a good canvas, brushes and paints you won't come far.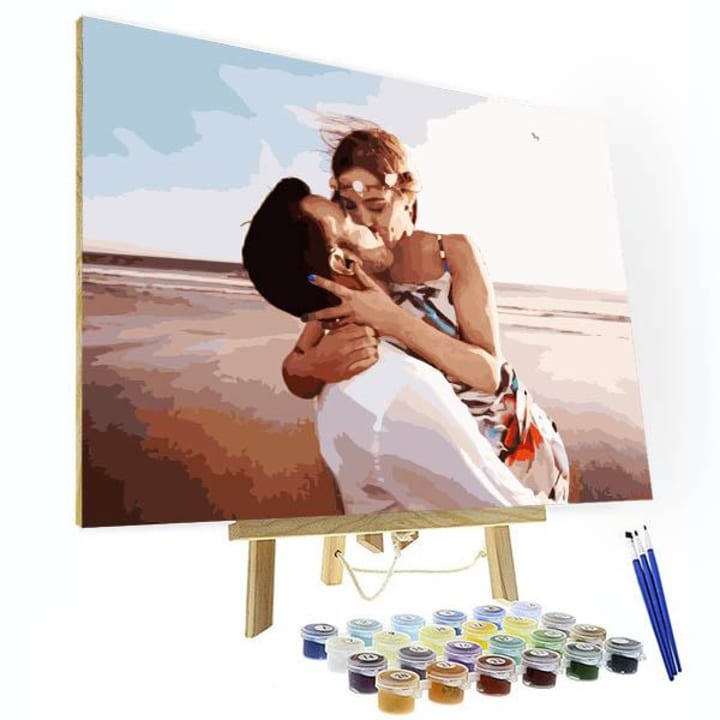 The good thing is you don't have to start attending classes to get your hands on painting. The are some special kits existing that would help you and guide you on your way to your first artwork.
We talk about Paint by numbers kits for adults. These kits contains everything you need for you to finish your own painting. Namely:
1. Canvas. Linen canvas with your final design marked with thin lines. Inside the lines there are numbers that represent each color. Important is that the numbers are big enough to be seen.
2. Paint pots set. You get either 24 or 36 different colors of acrylic paints that you need. Everything depends on the design that you select and it has to do with the painting complexity. We recommend that the beginners always try choosing simple designs that don't contain too many colors.
3. Set of brushes. You will need different sizes of brushes to finish the painting. It's always better to paint the larger areas with a wider brush and thin areas with a thin brush. It's logical. The brushes are mostly made of nylon, which is OK for such use.
3. Reference picture. This is how your painting will look like once you're finished. It's actually the model that sits in front of you all the time. It also shows the colors of paints used and their codes. It's actually a kind of an instruction sheet.
When you get your parcel delivered with your kit in front of you, we're ready to set sails. At first you check the package, unroll the canvas and have a look about the paints. Are they complete and matching the reference picture? If yes, then it's fine. The next thing you'd like to check whether they are not dried. It actually doesn't matter that much, but it's good to know. You'll need to melt them before starting to paint.
Process of painting by numbers:
1. Always start with colors, that are light. What does it mean? It means white, light shades of grey, yellow, light shades of any color actually.
2. Continue with darker colors.
3. At the same time (we could have pointed that out in the first part) start with larger areas. Your painting should be a planned process. Only then it will run smoothly and you will see your progress.
4. Finish the project with dark and small areas and details.
5. Hang it on your wall. Yes! You've done your first artwork.
Now it's the time to enjoy the result. Be proud of it. It surely took several days to accomplish but it was definitely worth it. Now it's time to share it with your friends on you favorite social network and move on to the next Paint by numbers project! What kind of an image will you choose this time? Most popular designs among artists are animals, landscape and sceneries. What is also very popular last years are Mandalas.