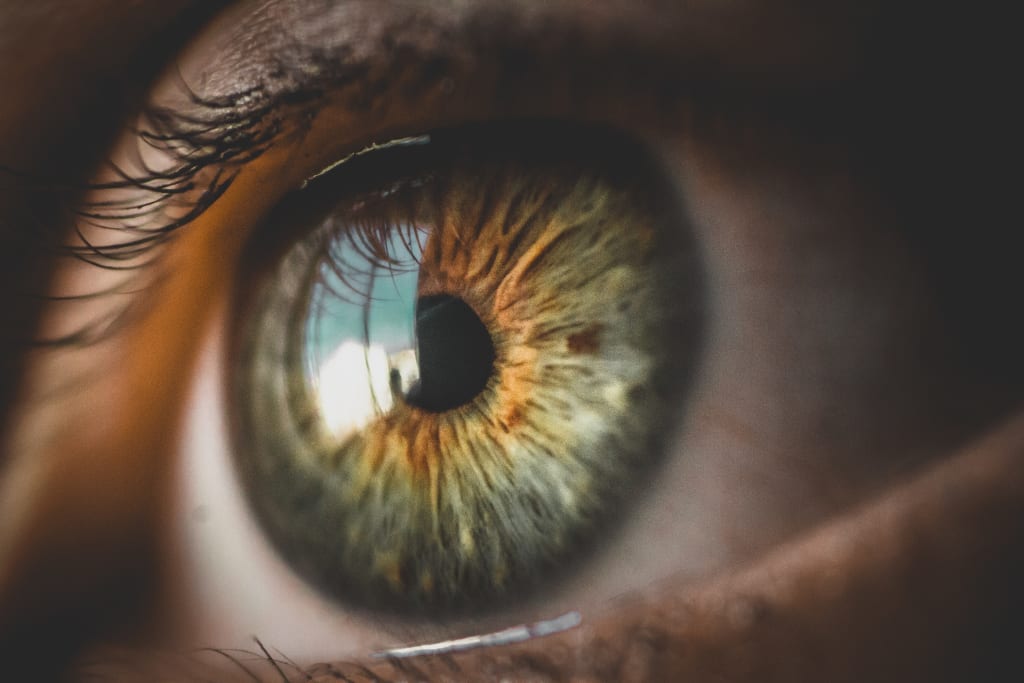 Imagine standing at the edge of a pristine beach, feeling the warm sand between your toes, hearing the soothing crash of waves, and smelling the salty sea breeze. Now, imagine savoring your favorite dessert perhaps a luscious slice of chocolate cake with every decadent bite sending waves of delight through your taste buds. What if I told you that, in both scenarios, your brain can't distinguish between these vividly imagined experiences and real ones? Welcome to the fascinating world of the mind, where imagination blurs the line between reality and fantasy.
The Theater Inside Your Brain
Our brains are magnificent theaters, constantly staging the dramas and narratives of our lives. But here's the remarkable part: this theater doesn't discriminate between the stories it tells. Whether it's a memory of a past event, an actual experience in the present, or a vividly imagined scenario of the future, our brain processes them all in remarkably similar ways.
At the heart of this phenomenon is the brain's intricate neural network, which orchestrates the show. When you imagine something with great detail and emotional intensity, your brain activates the same regions that would light up if you were experiencing that event in real life. This process, known as mental imagery, is an essential tool for cognitive processing and problem-solving. It's also responsible for the blurring of lines between imagination and reality.
The Science of Mental Imagery
The science behind mental imagery is truly awe-inspiring. Neuroimaging studies have revealed that when we engage in vivid mental imagery, the same neural pathways are fired up as when we experience something for real. For example, if you imagine biting into a juicy, ripe apple, the sensory areas of your brain for taste, smell, and even the tactile sensation of biting into the fruit are all activated.
But it goes beyond the sensory realm. The emotional centers of the brain also come into play. If you vividly imagine a heart-pounding, nerve-wracking scenario, such as giving a speech to a large audience, the amygdala, which is responsible for processing emotions like fear and anxiety, will respond as if you were genuinely in that situation.
The Power of Mental Imagery
Mental imagery isn't merely a curiosity; it's a potent tool with wide-ranging implications. Here's how it can influence various aspects of our lives:
1. Enhancing Performance: Athletes, musicians, and professionals often use mental imagery as a form of mental rehearsal. By vividly imagining themselves excelling in their field, they can enhance their actual performance. The brain doesn't differentiate between a perfect mental performance and a real one.
2. Reducing Stress: On the flip side, mental imagery can be used to reduce stress and anxiety. Guided imagery and visualization techniques can transport us to serene mental landscapes, helping us relax and recharge.
3. Overcoming Fears: Phobias and anxieties can be tackled through a process called systematic desensitization, where individuals gradually expose themselves to their fears through mental imagery. Over time, the brain becomes desensitized to the fear, blurring the lines between imagination and reality.
4. Boosting Creativity: Imagination is the lifeblood of creativity. By exploring imaginative scenarios in our minds, we can spark innovative ideas and solutions to complex problems.
5. Improving Memory: Mental imagery is a powerful mnemonic device. Creating vivid mental images related to the information you want to remember can significantly enhance memory recall.
The Power of Suggestion
Another intriguing aspect of the brain's inability to distinguish between vividly imagined experiences and real ones is the power of suggestion. This phenomenon is often employed in therapeutic settings and can have profound effects on our behavior.
Consider the placebo effect, where patients experience real improvements in their condition after receiving a fake treatment. Their belief in the treatment's efficacy triggers a cascade of neurochemical changes in the brain, leading to actual physiological improvements.
Similarly, the nocebo effect demonstrates the power of negative suggestion. If a person expects negative side effects from a medication, their brain may produce those symptoms, even if the medication itself is inert. This highlights how strongly the mind's interpretation of a situation can influence the body's response.
The Role of Storytelling
Storytelling is perhaps the most potent manifestation of the brain's inability to distinguish between imagination and reality. When we immerse ourselves in a compelling narrative, whether it's a book, a movie, or a play, we enter a state of suspended disbelief. Our brains willingly accept the fictional world as real, and we become emotionally invested in the characters and their experiences.
Think about the last time you cried during a heart-wrenching scene in a movie or felt your heart race during a thrilling climax in a novel. In those moments, your brain was fully engaged, releasing a flood of emotions as if the events were happening to you.
Ethical Considerations
The blurred line between imagination and reality has ethical implications as well. In legal contexts, the reliability of eyewitness testimony is often questioned due to the malleability of memory and the influence of suggestion. False memories can be inadvertently created through suggestive questioning, further highlighting the potential consequences of the mind's plasticity.
In the era of deepfake technology, where hyper-realistic fabricated videos and audio recordings can deceive the senses, the challenges of discerning reality from imagination have taken on a new dimension. This raises important questions about media literacy, ethics, and the responsibility of creators and consumers in a digitally manipulated world.
In Conclusion
The human mind is a captivating realm where the boundaries between imagination and reality are porous. Our brains don't discriminate between the vividly imagined and the genuinely experienced, and this phenomenon has far-reaching implications for our emotions, behavior, and creativity.
As we navigate the intricate landscapes of our minds, it's essential to recognize the power of mental imagery and the role it plays in shaping our perceptions and experiences. It's a reminder that the stories we tell ourselves and the narratives we immerse ourselves in can have a profound impact on our lives. So, the next time you find yourself lost in a captivating tale, remember that your brain is blurring the lines between reality and fantasy, taking you on a journey as real as any other.
Reader insights
Be the first to share your insights about this piece.
Add your insights