How Carolyna Hutchings Fired at Interviewer Who Called Her an Actress
Carolyn talks deputy governorship candidacy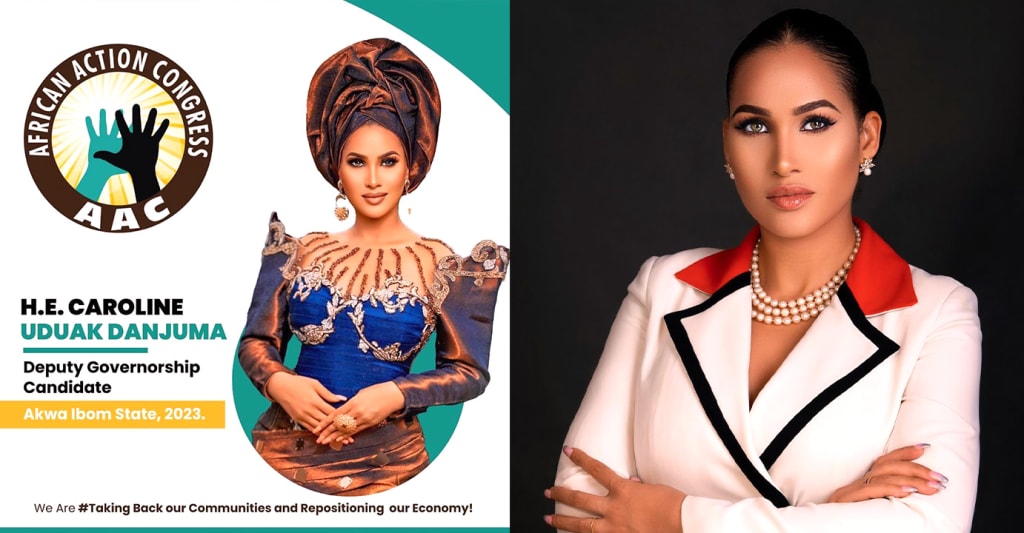 Nollywood actress and reality TV star Carolyna Hutchings surprised the nation when she revealed earlier this year that she would be running for the position of deputy governor of Akwa Ibom state under the African Action Congress.
To talk about more about why she decided to run especially as an actress, Carolyna sat down with the good people over at This Day and well, the conversation between Carolyna and the interviewer was... interesting. It seems Carolyna doesn't like being referred to as an actress? Here's how the conversation went and then tell me what you think about it.
**Before reading on, please make sure to like and follow my Facebook page (Jide Okonjo) so you don't miss out on any new and interesting lists, articles, and stories that I post every single day. I have a really fun page. If you like my page, you will have fun too. So what's stopping you? Like my page and let's have fun together!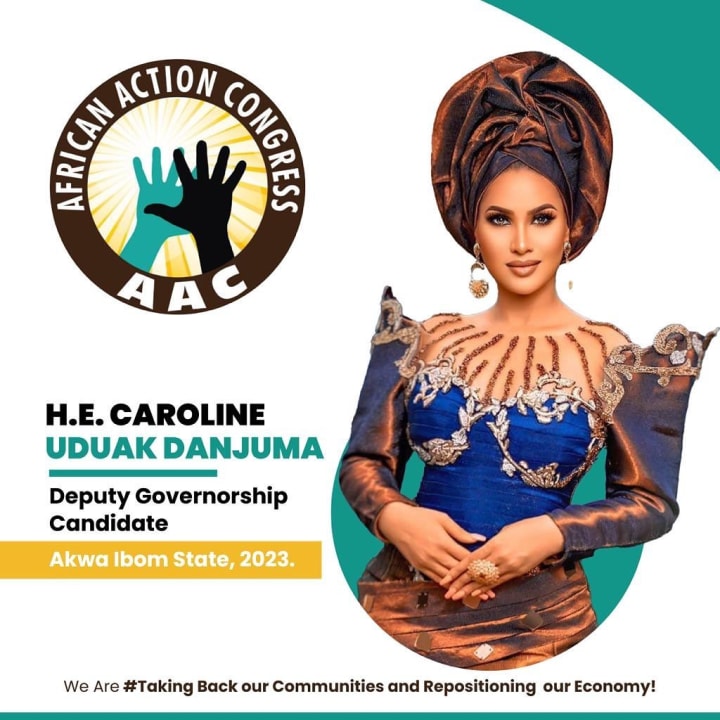 It went well when the interviewer asked Carolyna, "Tell us a personal narrative that inspired you to run for office?" to which she said:
Personally I fight against injustice. It breaks my heart to see people suffer and I witness this everyday, it is all around me since I could remember. People work so hard, some die not achieving anything, while some are struggling in abject poverty. I believe in empowerment, I like to see others win while I win, when things are going well for me and someone around me is suffering, it makes me uncomfortable personally. Like I mentioned earlier, I run an NGO, from my personal resources, I know what I see or hear on a daily basis, I know how much I spend from the profit I make from my job, it is never enough. The suffering keeps increasing, it is very heartbreaking. I am tired of seeing people suffer. I am inspired to make a change in the lives of people, especially in the lives of the people of Akwa Ibom state.
Then when the interviewer asked Carolyna, "Do you think the way institutionalized politics is conceptualized in Nigeria favors an actor, like you?" Carolyna answered saying:
I would like to correct this narrative, first of all I am the CEO of Hutchings LTD, a construction company and an oil and gas company. I build homes, I service the upstream sector, acting is a talent turned into my third profession. I am more of a builder and an oil and gas guru than I am an actor. However, I understand your question from the prism of visibility. Politics favors anyone that is willing to serve the country and can demonstrate that they can and have created positive and lasting change. I have been in the people service industry for a long time with my NGO Hopeville Foundation where we give support to women in several areas including business, healthcare, education, feeding, etc. With political success, I will be able to scale these services to the great people of Akwa Ibom state in particular.
Then when the interviewer asked Carolyna "You have never been known to use your fame to raise awareness for a particular issue, do you think this may count against you?" she said:
Obviously you have never followed my story because this is very untrue. Those who have followed my movement know I have always spoken against injustice. I have protested for Nigerians enslaved in Libya, the pictures are on Google. I have fought for the Ayeni conjoined twins, during #ENDSars I boldly called out a current presidential candidate. We have fed thousands of people, empowered women businesses and given medical support to women. The first time Lekki toll increment commenced, I was one of the first persons to kick against it publicly cause I felt it will take a toll on people already struggling to survive. I have spoken up against police brutality, against students sitting at home because of the ASUU strike and so much more. I have always used my voice to speak out against injustice. You should follow my movement.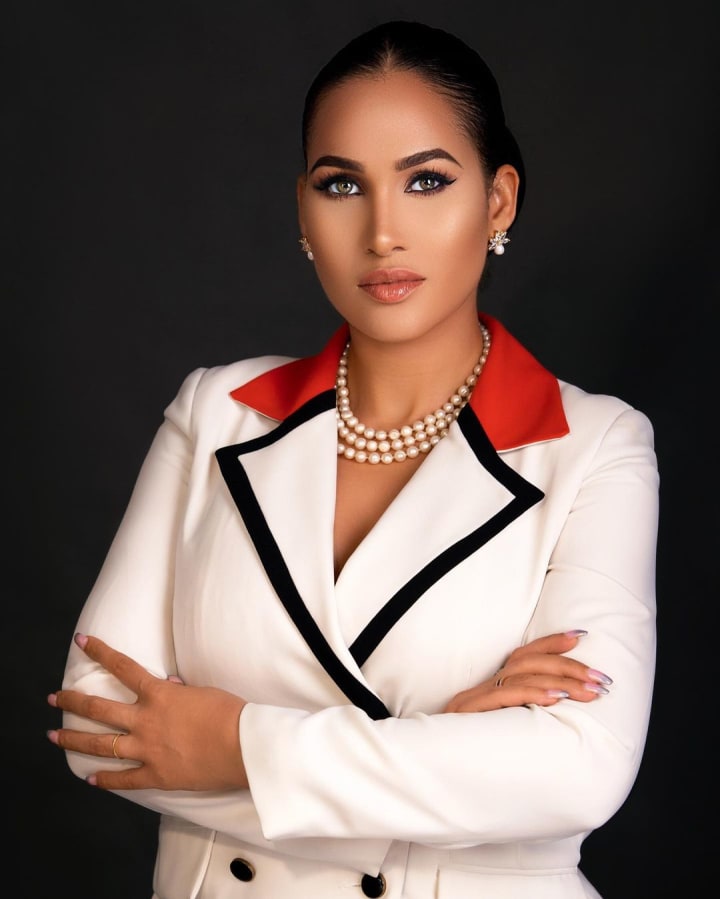 Hmmm. I guess Carolyna maybe sees being an actress as an insult? Like something she just does on the side as a sidejob? Because I don't know why she had to go into all that speech when she is indeed an actress.
Abi is it just me? What do you think about it as well as her response to the other questions? Let me know your thoughts by leaving a comment either below or on my Jide Okonjo Facebook post.
That's All.
I hope you've had fun. Don't forget to like my page (Jide Okonjo) if you don't already for more stories like this, the fun never ends
To catch up on other content you might have missed, click here.
Until next time, have a wonderful rest of your day.