How are Neurostimulation Devices Playing a Vital Role in the Treatment of Chronic Pain?
Neurostimulation Devices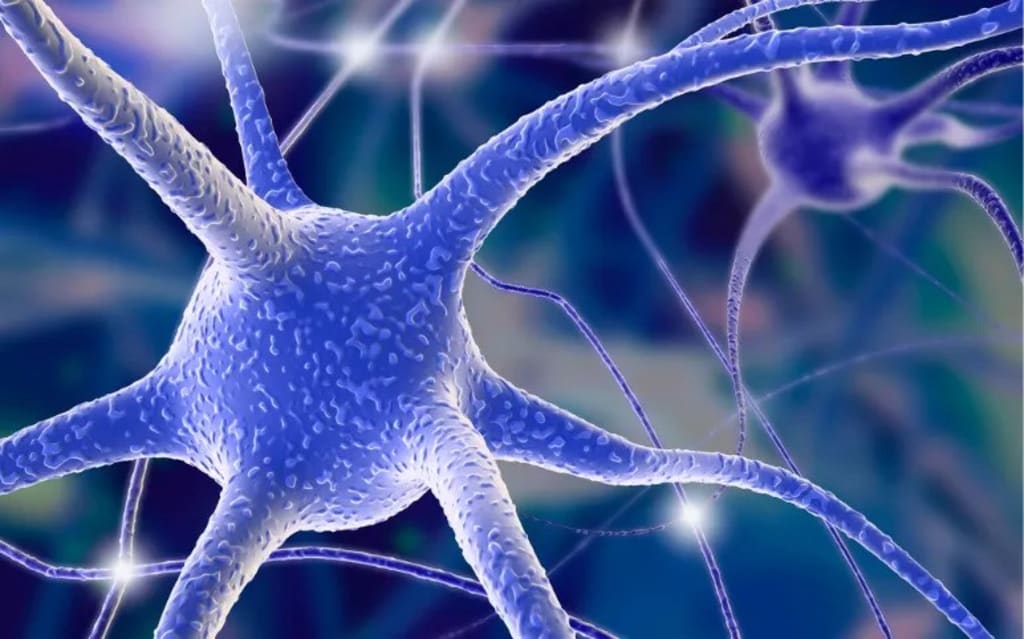 Neurostimulation Devices
In the United States, around 50 Million suffer from chronic pain. Chronic pain prevalence has grown significantly over the past few decades due to lifestyle changes, traumatic injury, growth in the overweight or obese population, and a rise in critical surgeries, among several other underlying health conditions.
As per the reports of the Chronic Pain Epidemiology, the total prevalent cases of chronic pain in the 7MM countries in the year 2021 was estimated at 195 Million and is expected to increase by the year 2032.
Pain is classified as either Acute or Chronic. Acute pain is severe and remains for a short span, while chronic pain ranges from mild to severe and presents for longer periods. If the chronic pain perseveres for a long time, at that point, the patient may require treatment. Some patients receive relief from physical therapies, medications, or surgeries, while some do not get any relief from these treatments and may require advanced treatments.
The next step in treatment frequently entails implantable neurostimulation gadgets that send electrical pulses (low-voltage electrical stimulation) to the spinal cord or peripheral nerves, preventing pain signals from reaching the brain. Although neurostimulation has been used by clinicians to treat pain since the 1960s, new devices and protocols are constantly being developed in an effort to provide effective pain relief without adverse effects.
Types of Neurostimulation Device
Numerous individuals may benefit from neurostimulation to better control their pain. For more than 40 years, doctors have recommended a variety of neurostimulation tools to manage chronic pain and improve quality of life. The various kinds of neurostimulation devices used to treat chronic pain include -
Spinal Cord Stimulators
Deep Brain Stimulators
Vagus Nerve Stimulators
Sacral Nerve Stimulators
Key Companies in the Neurostimulation Devices Market
Companies in the sector received funding and investments from a few governmental organisations to carry out cutting-edge research on neurostimulation devices. The companies received product certifications from regulatory organisations such the FDA, PMDA, the Ministry of Health, Labour, and Welfare of Japan, the European Medical Device Regulation (MDR) Certification, and TGA Clearances.
Medtronic PLC, Cyberonics, Boston Scientific Corporation, Abbott Laboratories, Aleva neurotherapeutics SA, ElectroCore Inc., EndoStim Inc., Nevro Corporation, and others are some of the major market participants in the neurostimulation devices industry.
Neurostimulation Treatment for Chronic Pain Management – Future Perspective
Over the past few decades, among other factors such as changing lifestyles and an increase in injuries, the prevalence of chronic pain has increased considerably over the world. The American Academy of Pain Medicine estimates that more than 1.5 billion people have chronic pain worldwide. In the upcoming years, the general prevalence is anticipated to increase.
Chronic pain has a negative impact on productivity and health outcomes, is linked to long-term impairment, and decreases quality of life. It can have a number of physical and psychosocial implications on the body if it goes untreated or is ignored for a long period of time. It frequently also contributes to a number of other illnesses, such as depression.
For the management of chronic pain, neurostimulation has become a viable therapy option for Chronic Pain that is both affordable and simple to use. It has a great deal of potential to replace the traditional, market-available therapeutic methods. Neurostimulation devices are anticipated to have significant increase in the upcoming years as technology advances.
Related Reports:
Diagnostic Imaging Equipment Market
Diagnostic Imaging Equipment Market By Product (X-Ray Imaging Systems, Computed Tomography (CT) Scanners, Ultrasound Systems, Magnetic Resonance Imaging (MRI) Systems, Nuclear Imaging Systems, Mammography Systems, And Others), By Application (Cardiology, Oncology, Gastroenterology, Gynecology, And Other Applications), By End-User (Hospitals, Diagnostic Imaging Centres, And Others), by geography is expected to grow at a steady CAGR forecast till 2026 owing to rising technological advancement and increasing prevalence of chronic diseases.
Invasive Candidiasis Market
"DelveInsight's 'Invasive Candidiasis Market Insight, Competitive Landscape and Market Forecast, 2027' report delivers an in-depth understanding of Invasive Candidiasis and the historical and forecasted Invasive Candidiasis market trends, globally, which comprises of North America, Europe, APAC, and RoW.
Sialidosis Market
DelveInsight's "Sialidosis Market Insights, Epidemiology, and Market Forecast-2032" report delivers an in-depth understanding of the Sialidosis, historical and forecasted epidemiology as well as the Sialidosis market trends in the United States, EU5 (Germany, Spain, Italy, France, and United Kingdom) and Japan.
Filgrastim Biosimilar Insight
DelveInsight's, "Filgrastim Biosimilar Insight, 2022," report provides comprehensive insights about 20+ companies and 20+ marketed and pipeline drugs in the Filgrastim Biosimilars landscape. It covers the marketed and pipeline drug profiles, including clinical and non-clinical stage products. It also covers the therapeutics assessment by product type, stage, route of administration, and molecule type. It further highlights the inactive pipeline products in this space.
Pain Management Devices Market
Pain Management Devices Market By Type Of Devices (Neuromodulation & Neurostimulation Devices, Analgesic Infusion Pumps [Intrathecal Infusion Pumps and External Infusion Pumps], Ablation Devices [Radiofrequency Ablation Devices And Cryoablation Devices], And Others), By Application (Neuropathic Pain, Cancer Pain, Facial & Migraine Pain, Musculoskeletal Pain, and Others), By Geography is expected to grow at a steady CAGR Forecast till 2027
Latest Reports by DelveInsight
Basal Cell Carcinoma Market | Birch Allergy Market | Bile Duct Neoplasm Market | Gingivitis Market | Lupus Nephritis Market | Severe Hypertriglyceridemia (SHTG) Market | Arthralgia Market | Severe Hypertriglyceridemia (SHTG) Market | Arthralgia Market | Congestive Heart Failure Market | Gingivitis Market | Lupus Nephritis Market | Erythromelalgia Market | AL Amyloidosis Market | Primordial Dwarfism Market | Breast Pumps Market | Hyperuricemia Market | Helicobacter Pylori (H. pylori) Infection Market | AIDS Dementia- Market | Follicular Lymphoma Market | Chronic Pulmonary Hypertension Market | Adrenal Crisis Market | Retinoblastoma Market | Non-Cystic Fibrosis Bronchiectasis Market | Microsatellite Stable Colorectal Cancer Market | Chondrosarcoma Market | Sialidosis Market
To know more about our Competitive Services, Click here: Pharma Competitive Intelligence
https://www.delveinsight.com/consulting/competitive-intelligence-services