From Golden State to Georgia Peach; Part One
Moving 2000 miles with a 5 month old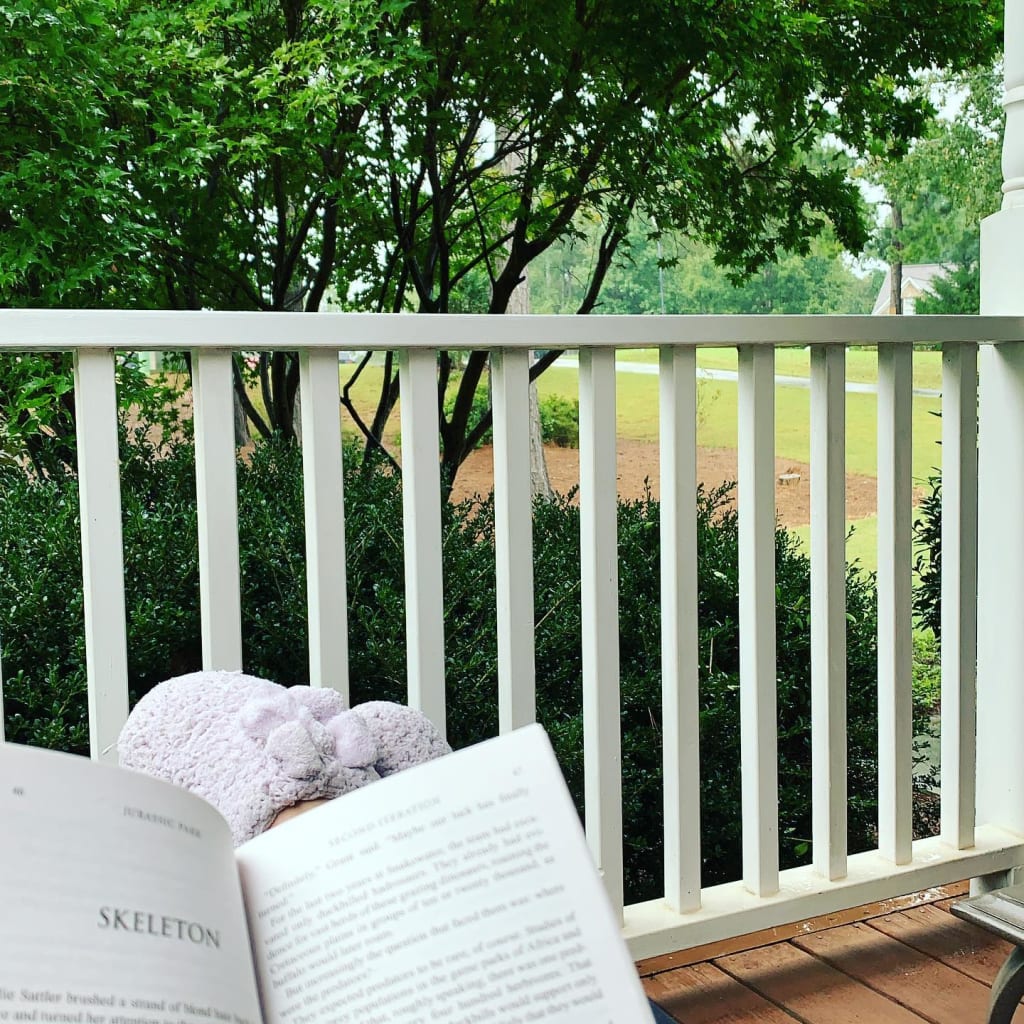 Front Porch Sittin'
Moving cross country for the second time. Not sure if this one counts the same as the last because 1. It wasn't technically all the way across, it was halfway the first time (Iowa to California) and 2. I was only 17 and I was looking forward to it.
This time I'm moving west coast to east coast/south. California to Georgia. Can it be any different? West to east. Pacific Ocean to Atlantic Ocean. Crazy drivers to slow laid-back drivers.
Luckily I have some experience with the last part. Growing up in Iowa you learned real quick that people moved at their own pace. Oh, you needed to get to school before the bell rang?? Yeah, just wait behind this tractor on the two-lane highway. Spoiler alert: you didn't make it to school for first period and sometimes not even second. Luckily all your teachers have been there before.
So moving from Iowa to California was a culture shock. Sure, I visited there every summer so I was somewhat prepared and truth be told I already drove like a Calfornian. As I'm sure all my friends could attest to. Did you know that you cannot make a U-turn in Iowa? I'm sure there are places you can but it's not at every light like in California. Do you know how much I love U-Turns? I do not pay close attention to my destination and often overshoot it so I'm an expert at U-Turns.
The move is very bittersweet for me. The last year has been a rollercoaster of moving decisions. Starting with I'm not moving to Georgia, I might move to Georgia and finally coming to rest on I'm moving to Georgia in six days. I'm looking forward to a new start. New people, new town and hopefully a new job. The bitter part is my oldest, Morgan, isn't coming with me.
She decided to stay in Southern California with her dad. For several reasons but mainly she didn't want to leave her dad and sisters behind and leave the place she grew up.
Driving 2000 miles with a 5 month old is no small feat. Stopping every few hours because she was sick of her car seat. Having a bottle at the ready and trying to feed her on the go, it's just not ideal but had to be done. But thanks to my mom and dad, we made it.
I think we hit every single big truck stop on the way. Our family has always been a fan of truck stops and gas stations on road trips. We love seeing all the little state tchotchkes they have to offer, the various characters that stop in and most importantly the garbage food we can stuff our faces with. A big 'ol greasy burger, a microwave burrito and a big fountain drink. Nevermind how we'll feel in a few hours. It's all part of the road trip experience.
The things I've learned so far in small town living is cooking at home because the nearest restaurant is 20 mins away, say hi to EVERYONE you see even if you don't know them, and most importantly find projects for you to do. Keep your mind busy and sharp.
If you work all day and come home and veg, you'll fall into a rut. I need to have something to complete our I know I will fall into my old ways that got me into this move in the first place.
Hence this three part blog of my move from the beautiful Golden State to the slow paced Georgia Peach. Stay tuned for part two.