Delayed Gratification
Her kiss so much sweeter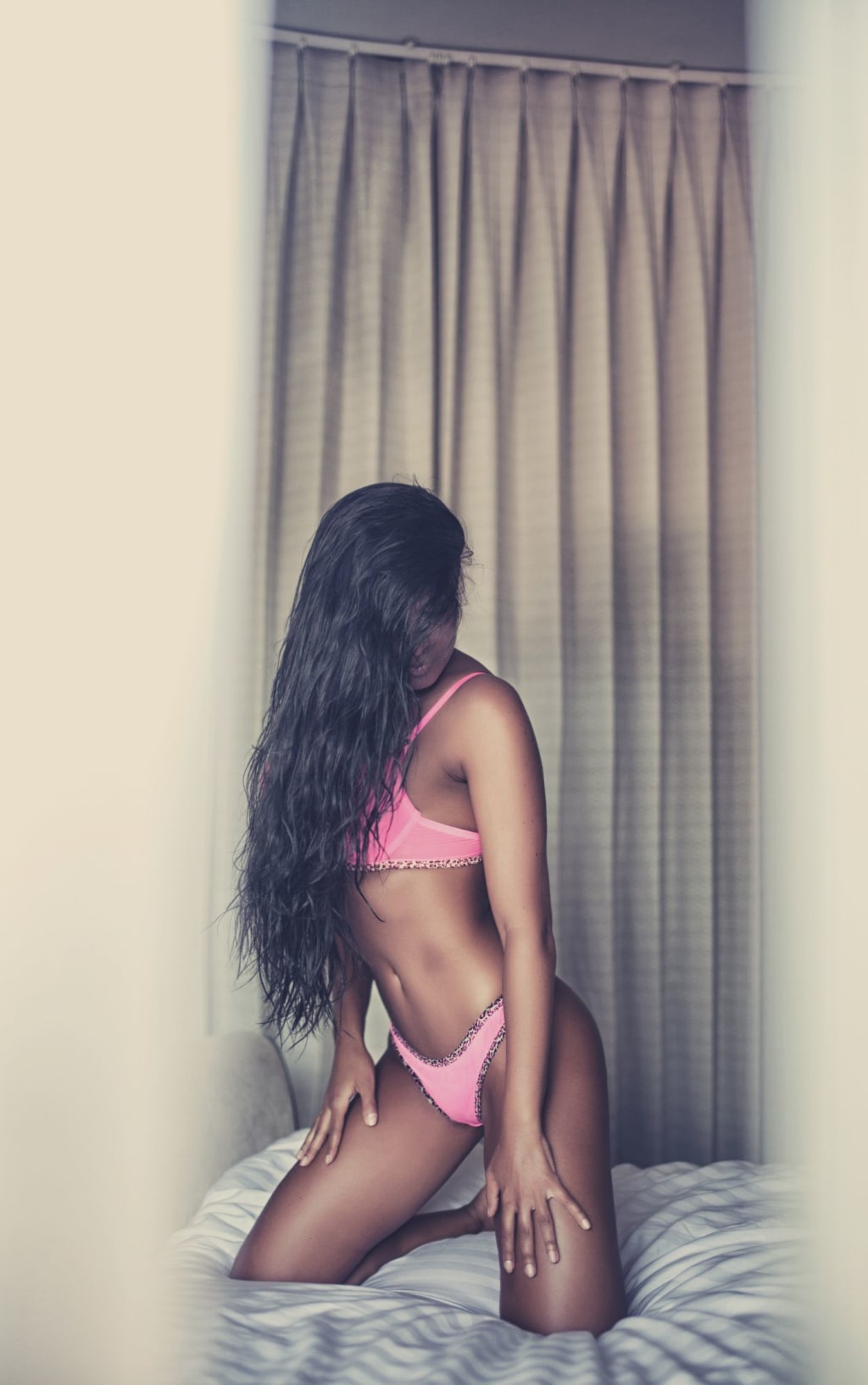 Photo by Canva Pro
I'm crossing campus after a late Study Hall session. I spy a familiar figure sitting on one of the picnic tables used for outside dining. It is Simone, one of our gorgeous Tiger Belles.
I take my headphones down and press Stop. At first blush, I think she is a beautiful mirage I'm imagining in the middle of a dark, desolate Clemson evening. This beautiful fantasy becomes my reality.
"Hi Kincaid."
"Hey darlin, what are you doing out here all alone?"
"Waitin on you."
I'm totally surprised. I give her a hug; she squeezes tighter, holding longer than usual.
"Is everything Ok?" I asked.
She has tears in her eyes.
"What's up with you, girlfriend?"
She finally responds.
"Do you have weed?" She asked.
"Is the night dark?"
"Can we smoke, chill, and talk?"
"Of course, but where is your man?"
"We broke up weeks ago. I was feeling lonely, remembering your invitation while at the Kappa Sweetheart Dance. Your roommates said you would be here. I tracked you down."
The prey is tracking down the predator. What a reversal of fortune.
"I'm so sorry. You know you can always hang out with your boy, but we have a curfew at 11:00 pm. You can just hide in the shower stall for 5 minutes until the assistant coaches leave."
"That's cool, Bae. I just need a friend."
"I got you. I've loved you since the first day we met while registering for classes. You were so sweet and kind, answering all my dumb questions, nothing has changed."
I extend my hand; she takes it; we hold hands walking back to the apartment.
"That's sweet of you to say. Thanks for being a friend."
Looking at Simone with no make-up, heartbroken, she looked like the sweet wide eyed bambi when we were freshmen getting lost together, trying to find our Accounting 101 class.
We made it to the apartment. It is eerily quiet, my roommates are still out. I drop my book bag on the couch, bring out some cookies to share with Simone, posting up at the bar.
"Hey sweetness, are you trying to get my cookies?" I asked.
She laughs.
"If they're as good as these black and whites, then maybe."
"Do you remember our freshman year when you, me and one of my friends walked back from Littlejohn Coliseum together?" She asked.
"Yes. We had a scrimmage, I had a great game. Afterwards the three of us had so much fun. Simone, we were so young and innocent. But really, I thought you were breathtaking."
"I can say the same about you, big boy. You were so so sexy, I remember thinking, damn what pretty legs and such a cute ass."
She laughs at herself.
"Guys aren't the only ones checking out the merchandise."
"Baby, I feel like a piece of meat." I reply.
"Yeah, a fine sexy ass piece of yummy man meat."
"Now you tell me."
"Do you remember what happened when we got back to the apartment?" She asked.
"No, not really."
"We're all sitting drinking pop and the phone kept ringing. You wondered how they got your number since it was unlisted.
After the fourth call you said it's amazing how before the scrimmage they didn't know me, now all these hoes want me.
I thought I'm no ho. I want you. But you never made a move."
"You were my friend. Simone, I wanted you the first time I saw you. You had me at Hi Kincaid, but I had to play it cool. I did not want to scare you away."
"Kincaid, you're not scary. Nothing you could have done would have ever scared me away."
"Tonight, let's do what we should have done three years ago." I said.
I pull her close; she places her arms around my neck. I look into her sparkling eyes. When we kiss, it's as if our lips were custom made for one another.
There's something about delayed gratification, the touch so much softer, the taste of her kisses so much sweeter. We release our lips.
"We are freshmen walking back from Littlejohn. We've made it back to the apartment. You now know how much I want you. No calls, just you and me, just the two of us." Simone said.
FINAL THOUGHT
I hope you enjoyed my story.
literature
About the author
A freelance writer who offers ghostwriting ebooks, FaceBook posts, article & blog writing services. He works with B2B & B2C companies providing digital marketing content designed to drive traffic, increase conversion and SEO.
Reader insights
Be the first to share your insights about this piece.
Add your insights