Candace Cameron Bure: It's Always Something
The actress known for her Full House role is now becoming more known for her backwards and bigoted demeanor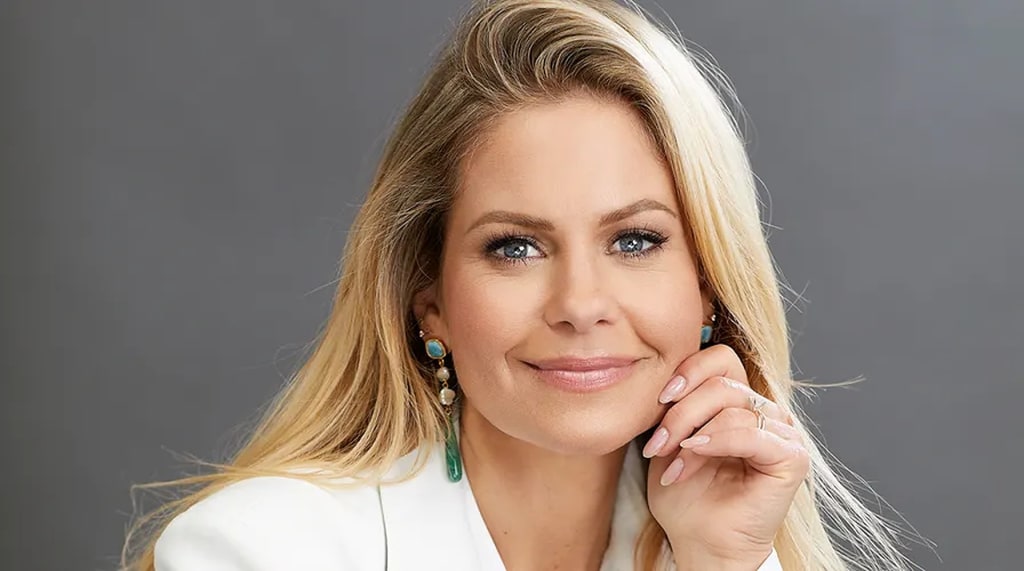 When I was a kid, one of the many shows I grew up on was Full House. Like clockwork, every Tuesday night at 8:00 on ABC, I tuned in. We all know about that series; boasted a tremendous cast that included the Olsen Twins, John Stamos, Dave Coulier, Jodie Sweetin, and the late, great Bob Saget. The cast member this story focuses on is Candace Cameron Bure, who played Donna Jo "DJ" Tanner on that series, and reprised the role on the Netflix reboot/sequel series, Fuller House. I had known for a long time that Candace is the sister of another actor, Kirk Cameron, who had an ABC series of his own: Growing Pains. Of course, I would also learn what an absolute nut Kirk was, which included (but definitely wasn't limited to) getting co-star Julie McCullough fired just because she did Playboy. Even so, for years, I looked at Candace and had the same thought: "Thank God she isn't half as crazy as her brother."
Boy, was I wrong.
To borrow and paraphrase a line I heard on Garfield and Friends (another show I grew up on), I have enough egg on my face to make a Denver omelet for all of my fellow Colorado Avalanche fans in Denver. So we all know the deal with Candace; it was earlier this year that she jumped ship from Hallmark to GAC Family. Yes, that GAC Family, the one that's run by Bill Abbott, who is a notorious homophobe. Hearing that news turned my stomach, and my anger increased with the official (and inevitable) announcement, that Candace's Aurora Teagarden film series, would be no more. So this marks the second time that a Full House alum has killed her Hallmark mystery series because of something completely dumb.
Of course, Candace made some headlines due to getting into it with JoJo Siwa, and I truly believe Candace didn't like the fact that JoJo wasn't straight. After the latest tidbit, I know this was the case. So earlier this week, Candace decides to tell the world why she decided to join GAC Family. Oh boy. She said that the people behind GAC Family are "Christians who love the Lord," and that they focus on "traditional" marriage. Again, oh boy. If that isn't the most egregious case of saying the quiet parts out loud...
You know, people kill me with that word: traditional. I've heard too many stories of backwards, bigoted, and racist beliefs being condoned in the name of "tradition." Even now, with awareness of issues against people of color, women, and the LGBT community vastly increasing, there are still clowns spreading that word, "tradition," to counteract against any form of progress and inclusivity. But back to Candace. She said she's all about "traditional" marriage. Correct me if I'm wrong, but isn't traditional marriage two people coming together in matrimony? Says nothing about gender, two people. Clearly that concept was lost on Candace.
Even Candace's attempt to backtrack from her recent comments was completely butt-fumbled, as she continued bringing up "traditional" marriage. Hilarie Burton, who had been wanting more inclusivity on Hallmark (and we are seeing it now, thank goodness), called Candace a bigot. That's a definite bullseye from Hilarie. Candace is a bigot--a backwards-thinking, ignorant bigot. She tore down an amazingly awesome mystery film series because she couldn't handle Hallmark's increased progression. She doubles and triples down on her thinking and expects people to be on her side. Again, I was wrong about Candace. She's not half as crazy as her brother. She's at least twice as nuts as Kirk.
And here's the thing, and it kinda kills me saying this: Candace is part of a hockey family. Her husband, Valeri Bure, was in the NHL, as was his brother, the more known Pavel Bure. As a devout hockey fan, I seriously hope Candace isn't indoctrinating her nonsense into her husband and brother-in-law and her children, because hockey is a progressive sport. If Candace doesn't know that, even with not one, but two NHLers in her life, then her head really is like the Minnesota Wild's trophy case: empty.
celebrities
About the author
Born on March 18, 1985. I am an avid fan of sports and wrestling, and I've been a fan of female villains since the age of eight. Also love movies--especially comedy and horror--and among my favorite TV shows are The Simpsons and Family Guy
Reader insights
Nice work
Very well written. Keep up the good work!
Top insight
Easy to read and follow

Well-structured & engaging content
Add your insights