Camping
How one couple unplugged to reconnect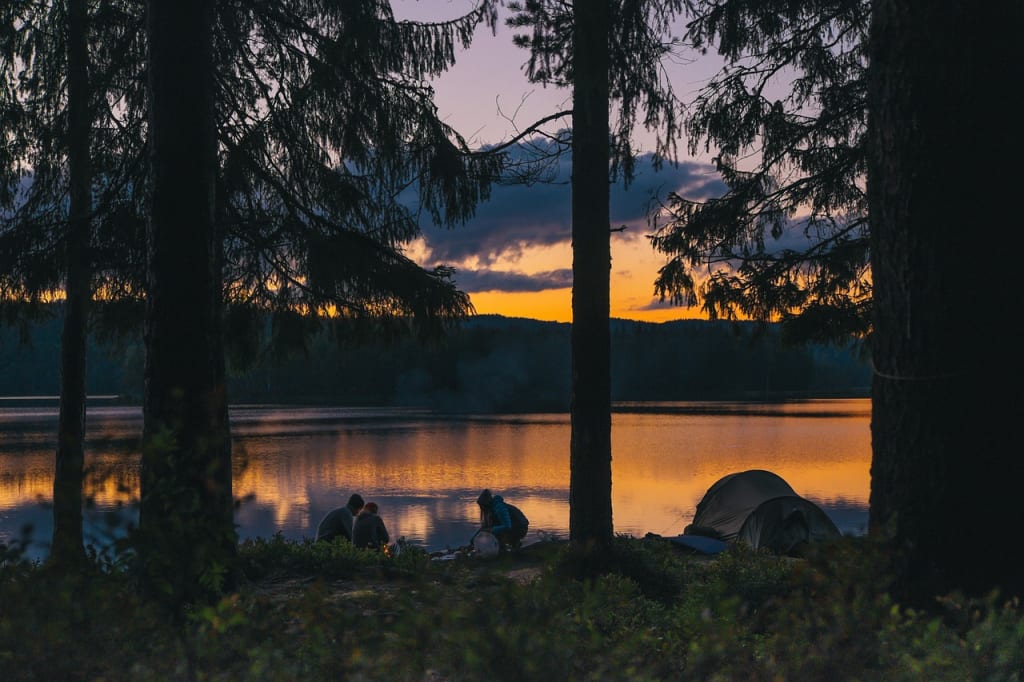 "WHERE WOULD YOU LIKE TO go camping?" my husband, John, asks.
Subtle concern inches up into my core. "Are you sure you want to try camping?"
"Why wouldn't I?"
My radar fires off in all directions.
"Well, you haven't been camping before."
"Yes, I have."
"Where?" I challenge.
"I've been to holiday camps back in England," he announces.
"Hardly the same as camping in a tent . . . here . . . in Canada. Not quite the same as the wiles of Southeast London."
My concern warrants consideration, I believe, as John is always too hot, too cold, too uncomfortable, too tired, too anxious, too bored, too hungry, too, too, too, too . . . Once a professional soccer player, his arthritis is more prevalent that a non-descript Nickelback song: same chords, different title. He aches—his back, his knee, his elbow. They all fire off, exasperated, if ever he encounters an uncomfortable bed. How on earth could he manage to sleep in a tent? On the ground? In the woods?
He picks up on my concern, barraging me with rough-neck, backwoods, tough-guy questions about Ontario's provincial parks: How hot are the showers? Are there any bears? Is there running water? And the clincher, How do you lock your tent at night?
This does not bolster my confidence. In fact, I remember early on in our relationship when he told me a story about when he first moved to Canada. He was in some rural parts, and he was introduced to a real-life outhouse. After experiencing this amazing invention for the first time, he spent a half hour looking for the "chain" as he called it. He spent thirty minutes trying to figure out how to flush the toilet—in an outhouse—and he wants to go camping?
However, my father had sold his cottage the year before, we were broke, and I really wanted to get away for a few days.
"I've always wanted to go to Bon Echo," I venture.
Thanks to the internet and a credit card that has just enough room on it, we sign up for four nights.
Lately, John's mental health has been declining. Obsessively feasting on the negativity often found on social media, his depression gains weight, swelling to almost obese proportions. I hope this trip will go well. I am a seasoned camper, but I wonder how he will handle the new experience. I make him watch numerous YouTube videos on how to set up air mattresses and how to stay warm at night. This is one "too" I don't wish to deal with.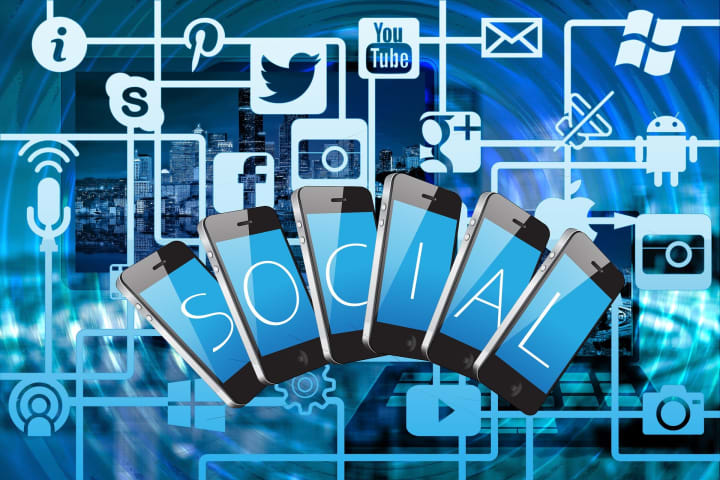 We arrive at Bon Echo Provincial Park right after a thunderstorm. Finding our little plot, we unload all the gear. There is a lot of it, and things are disorganized. He becomes flustered, overwhelmed, and starts to shut down. With John, regrouping, although eventual, is reluctant. My agitation increases, and I wonder if four nights was too optimistic. His mood improves, however, as we create order, setting up camp. With the tiny three-man tent erected, he asks, "Where's the lid?"
Pause. "Umm, you mean the fly?"
"Yeah, that and all."
"Over here."
We drape the protective sheet over the tent, first inside out, then we get it right.
"I have to go to the bathroom," he announces.
"Okay, don't be too long. It is almost dusk."
I start to pump up the air mattresses. One done. Then two. I set up the camp stove. I share some pistachios with neighboring chipmunks. Where is he? He has been gone a long time. Just as I am about to find a park ranger to set out a search party, he comes sauntering back into the campsite.
"Where were you?"
"I went to the bathroom."
"It took you that long?"
"Well, there was a bit of a problem. The bathrooms were all locked. The electricity went out with the storm, and everything was shut," he begins his story.
"So what did you do?" I regret it as soon as the words leave my mouth.
"I went in the woods."
"You what?"
"I had to go. I couldn't wait. So I found a spot in the woods, but . . ."
Uh oh, I think to myself.
"When I was finished, I started to stand up, and there was this woman on a bike coming down the pathway. I was back farther in the woods but not too far from where the path makes a sharp turn. We were staring right at each other, face to face, right before she had to turn on the path."
"What did you do?"
"I said 'hi' and lowered myself back down again."
I am utterly mortified. Is this a sign of things to come?
Then he says, "I love it here. I don't care if I have to sleep on the ground or go to the bathroom in the woods. You have to see this."
"What is it?" I ask.
He doesn't answer. Instead he grabs my hands and we rush off.
On the pathway, he points out the spot. "This is where I p . . ."
I interrupt. "You didn't bring me here to show me that, surely?"
"What does Shirley have to do with anything?" Damn British humor.
"No," he laughs.
We continue on and follow a bend in the path that opens up to the Mazinaw cliff-face, jutting out from the lake; the dusk sun burnishes the spectacular sight with brilliant yellows and golds, creating a whole new version of sepia, one I have never experienced before.
We are silent. In that pivotal moment, I actually can't speak. Sight beyond words. Beauty beyond amplification. Spirit beyond form. We are awestruck, like the many Indigenous people who traversed this waterway before us, leaving their legacy of the two-hundred and sixty pictographs that are as solid as the rockface they are marked upon.
Eventually we go back to our campsite. We burn supper, a raccoon makes off with a twenty-dollar Costco-sized bag of pistachios, our campsite is sandwiched between flatulent neighbors to the right and snorers to the left, we trip while trying to drag our fifty-year-plus bodies into the hobbit-sized tent door, we sleep on air mattresses. On the ground. In a tent . . . and we love it. Most importantly, John loves it!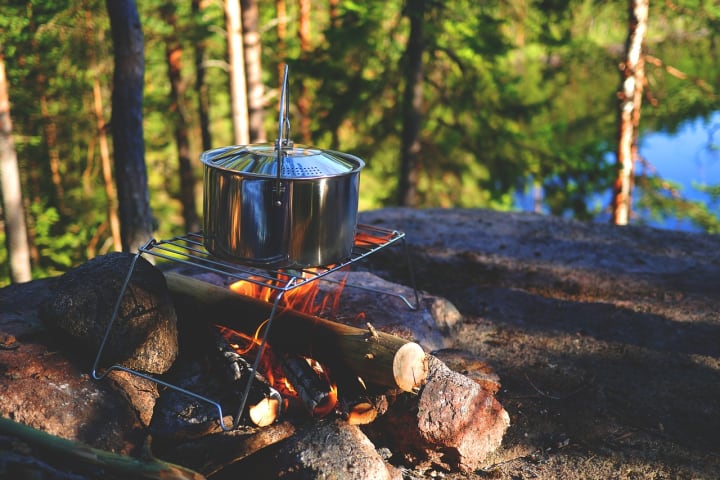 It is healing. John is up early. He hikes. He learns how to start the camp stove. He loves to do the dishes in a plastic bucket. He falls into the lake while trying to get into a kayak (and laughs). He learns where the water pump is and that yes, indeed, the showers have hot water. You don't even need to lock your tent! But mostly, he disconnects. Our campsite does not have power, and that is powerful.
The only screen time we experience is the stars in the night sky; the only mobiles we have are our feet; the only ones tweeting are birds; the only trolls are raccoons; and the only thing "insta" is our over-priced freeze-dried meals we bought from the camping specialty store.
Turns out my trepidation is unfounded. Beauty triumphs vile, healing beats injury, and love conquers fear. It is the best trip ever—for both of us. Now, when life gets a little too much and the information highway attempts to steal our joy, we remember the good echo of ourselves we experienced camping and remember that sometimes the best way to connect is to disconnect.
Note: A version of this story first appeared in the anthology Brainstorm Revolution.
travel
About the author
I am an observer of life through the lens of middle age. Owner of an independent publishing house and a published author, I spend my time obsessing about all things communication. Follow me at Wintertickle Press.
Reader insights
Be the first to share your insights about this piece.
Add your insights