Book Review: The Heron Kings by Eric Lewis
A gritty tale of a peasant uprising in an epic fantasy world ravaged by war. This book doesn't hold back, so be warned.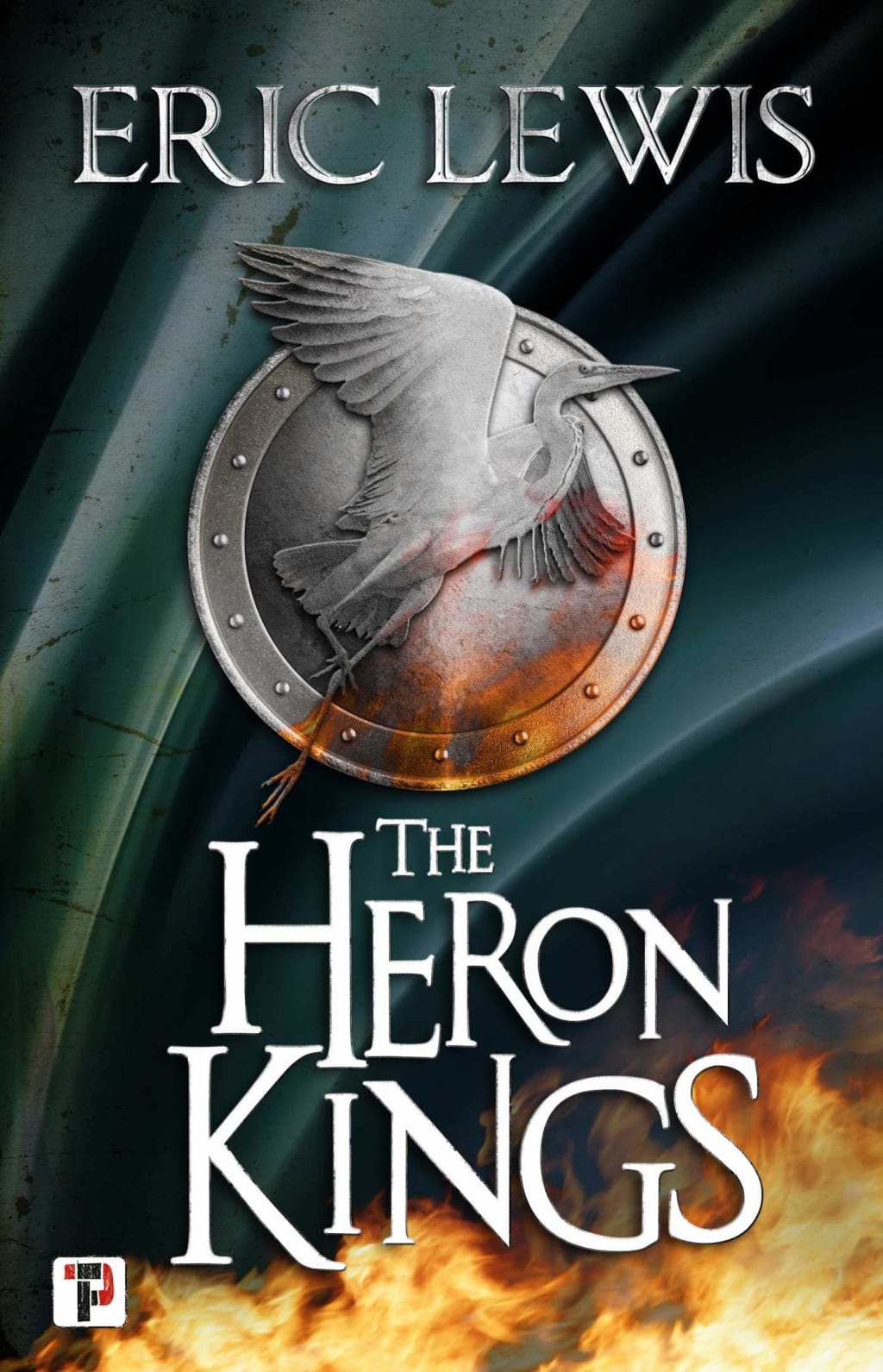 After a warlord slaughters her patients, Sister Alessia quits the cloister and strikes out on her own to heal the victims of a brutal dynastic conflict. Her roaming forest camp unwittingly becomes the center of a vengeful peasant insurgency, raiding the forces of both sides to survive. Alessia struggles to temper their fury as well as tend wounds, consenting to ever greater violence to keep her new charges safe. When they uncover proof of a foreign conspiracy prolonging the bloodshed, Alessia risks the very lives she's saved to expose the truth and bring the war to an end.
GENRE: Epic Fantasy
PURCHASE LINKS: Flame Tree Press | Amazon | Barnes and Noble | Indiebound | Book Depository
ABOUT THE AUTHOR: By day Eric Lewis is a PhD research scientist weathering the constant rounds of mergers and layoffs, and trying to remember how to be a person again long after surviving grad school. In addition to subjecting his writing to one rejection after another, he can be found gathering to himself as many different sharp and pointies as possible — you can never have too many, as a certain someone often says — and searching for the perfect hiking trail or archery range.
Review & Recommended Listening
If you're here for dragons and other fantastical creatures of their kind, then you might be disappointed. If you're here for a royal romance, or to cheer on princesses and queens, you might be disappointed too, because this isn't that type of epic fantasy story. The Heron Kings is more like Game of Thrones but without the dragons and the White Walkers, and with much less focus on the lords and royals. It's also character-driven rather than plot-driven, though there's no shortage of action and violence. It's a story of war, after all. And unlike some stories that romanticize war, this one doesn't hold back. It shows the reality of war and exposes its horrors. It speaks of despair and hopelessness and the many different, ugly ways war can affect people, especially those who are caught in the middle or are mere victims of circumstance.
Yes, the Heron Kings aren't kings. They're peasants-turned-rebels who employ guerilla tactics and use the forest as their battleground, led by a former priestess, a deserter, and a farmer. Later, they're joined by many more, with some characters more memorable than others. True to form, they don't always get along! They have their own values, motives, issues and traumas. Their repeated clashes might have your eyes rolling at times too, but hey, isn't that how teams work anyway? Add in the pressures of survival, the violence and deaths left and right... it's a tough life out there, and for most of the story the Heron Kings are left with little choice but to live in the moment. But they manage to make the most out of it.
There's some POV-shifting that happens in between chapters, which didn't bother me because everything's written in third person. Still, I'm noting that here for those who are nitpicky about head-hopping, so at least they're aware of that going in. Otherwise, the book's really well-written, and I've not noticed any typos or grammatical errors - and I do pay attention.
My Rating: ⭐️⭐️⭐️⭐️
Recommended Listening: As I mentioned in my open call for books to review, I'll now be adding a song to my reviews! It'll be one that either sums up the book for me, what I'd imagine in a trailer were it a movie, something that I associate with the story or one of the characters for whatever reason… or maybe even an original inspired by it 😉
You won't fool the children of the revolution

No you won't fool the children of the revolution
About the Creator
Filipino author, singer-songwriter and theatre actress. Loves writing fantasy short stories, composing songs for books, and reading SFF and YA. Also writes romance, horror and scifi. Married and based in the UK. www.mariesinadjan.com
Reader insights
Be the first to share your insights about this piece.
Add your insights