Book Review: Keeper of the Dead by Ryan Young
A zombie apocalypse horror story that will hit you in places you don't expect.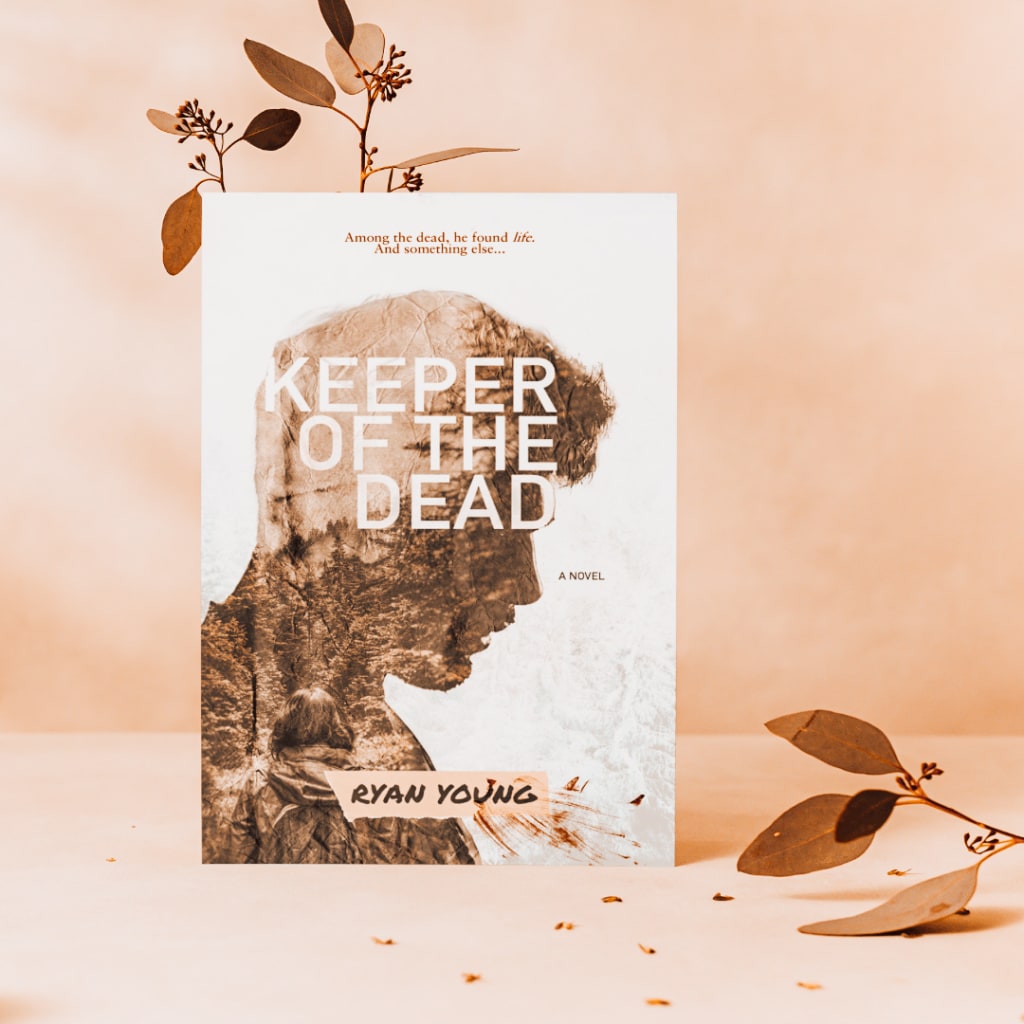 The undead still carry memories of the past: a phone, a wallet of family photos, an ID. After a ravaging plague has turned humanity into a race of flesh-eating monsters, remembering these victims as people falls on one man—a grieving, hopeless survivor who feels called to collect these artifacts.

Years of living in solitude grind away until Viktor discovers the ID of a woman whose photo doesn't match the corpse that carried it. Imagining that she may still be alive, he conjures a plan to track her down by traveling thousands of miles to foster the only thing more dangerous than the dead: HOPE.

On this mission he'll face hordes of the infected, the horrific beast that sparked the outbreak, and an old foe from the past from whom he barely escaped with his own life.

Ryan Young's debut novel Keeper of the Dead is an intense and binge-worthy horror thriller that will frighten, shock, and influence the very perception of your own mortality.
GENRE: Post-Apocalyptic Scifi / Survivalist Thriller
PURCHASE LINKS: Amazon
ABOUT THE AUTHOR: Ryan Young has been fabricating fiction since he was a kid, but it wasn't until his adult years—when his interest in filmmaking and screenwriting took shape, that he began to also explore the idea of long-form storytelling. Now that his debut KEEPER OF THE DEAD is in the wild, he's working on his next original manuscript, and beyond. In addition to writing, Ryan is an avid reader of fiction and non-fiction, with a particular interest in historical warfare. He is also a recovering post-punctuation double spacer and an ardent defender of the Oxford comma. He lives in Orlando, Florida with his wife, daughter, and fur babies but his heart is set on a mountain homestead. Ryan enjoys fitness, traveling, hiking, The Office, and vast amounts of pizza and coffee.
Review & Recommended Listening
Life had dumped me into a reading stump last October, and quite unexpectedly, this was the novel that got me out of it. An odd choice, really, given that 1) I am not a fan of zombie media, unlike my husband, and 2) I was going through something traumatic that time. Even the author (thank you, Ryan!) tried to change my mind about reading the novel given the subject matter, but somehow I found myself enjoying it. As I told him then, perhaps it's the whole "misery loves company" thing? That and, well, this was simply a well-written book!
What started out as a zombie apocalypse horror story had me in tears by the end. Not because I was terrified or grossed out by the undead; I was, but there were weren't really the highlights of the novel. They merely set the backdrop for the living human characters to take centerstage and sweep us through a thrilling but also an emotional adventure. Heck, one might even be surprised at the kind of monsters people can become when our survival is threatened.
I love the alternating now/then chapters and thought they were really clever! The storylines met just at the right point and transitioned seamlessly to the end. It's not the first time I've seen that done (Jina S. Bazzar's From Fame to Ruin did the same just as well!) and I really thought it added to the emotional impact, though I know some people find that too complicated or hard to follow.
Keeper of the Dead is a truly beautiful book that will hit you in places you don't expect.
My Rating: ⭐️⭐️⭐️⭐️⭐️
Recommended Listening: As I mentioned in my open call for books to review, I'll now be adding a song to my reviews! It'll be one that either sums up the book for me, what I'd imagine in a trailer were it a movie, something that I associate with the story or one of the characters for whatever reason… or maybe even an original inspired by it 😉
So if you call in the night

If you cry, cry

If you call my name

I will fly

Fly to your side

Cause you're the place I need to find

To remember the light

To remember

To remember

To remember
book reviews
About the author
Filipino author, singer-songwriter and theatre actress. Loves writing fantasy short stories, composing songs for books, and reading SFF and YA. Also writes romance, horror and scifi. Married and based in the UK. www.mariesinadjan.com
Reader insights
Be the first to share your insights about this piece.
Add your insights