Best Sock Patterns to Wear in 2023
5 Sock Patterns Everyone Should Be Wearing in 2023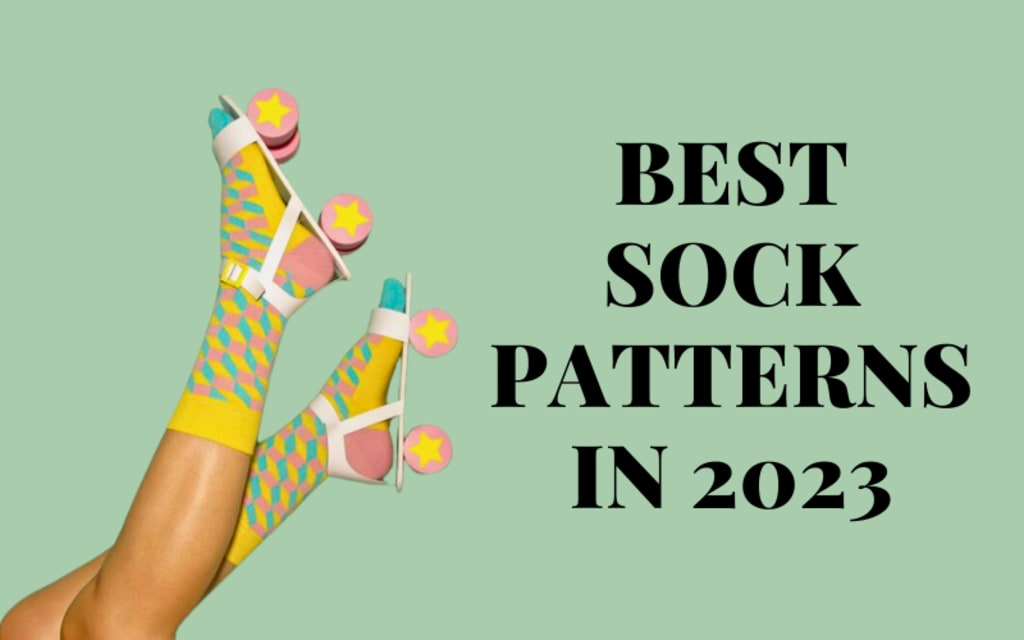 Personal Design
With the rapidly evolving fashion industry, it is becoming increasingly crucial to pay attention to every aspect of an outfit, including socks. Socks are no longer just an accessory to keep our feet warm, but rather an expression of style and personality. While the right pair of socks has always had the power to elevate an outfit, their importance in 2023 cannot be overstated.
One reason why choosing the best sock patterns is crucial in 2023 is that they can make or break an outfit. A well-coordinated pair of socks can add a pop of color or a subtle dash of pattern that ties an ensemble together and makes it look complete. Conversely, opting for the wrong pair can distract from an outfit's overall aesthetic and throw the entire look off balance.
Moreover, in the age of social media, every aspect of our appearance, including our socks, is there for the world to see. With the increasing popularity of street style and fashion blogging, people are more likely to pay close attention to the details of an outfit, making it more important than ever to choose the best sock patterns that make a statement and reflect who we are.
In addition to enhancing an outfit's overall look, choosing the right sock patterns can also convey a sense of individuality and personality. Whether it be bold stripes, polka dots, or funky geometric shapes, our choice of sock pattern can influence how others perceive us, making it essential to select a style that aligns with our unique identity.
As fashion trends continue to evolve, sock patterns have not been left behind in the fashion industry. In 2023, we witnessed a rise in the popularity of sock patterns, with designers experimenting with various designs and textures. Here are the top 5 sock patterns of 2023:
1. Striped socks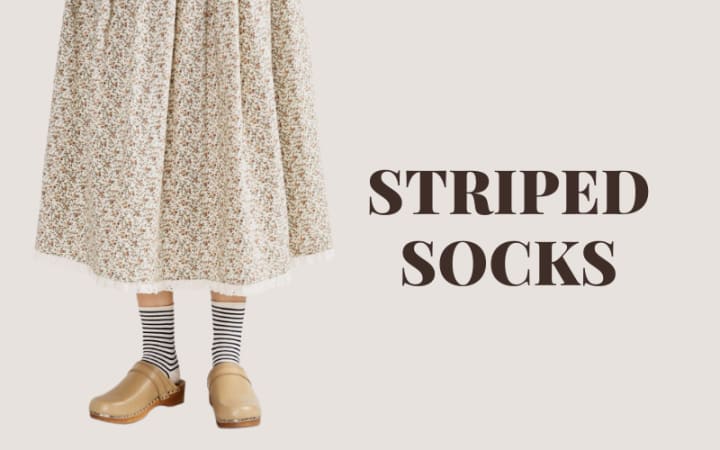 Stripped socks are a timeless classic that never goes out of style. From thin stripes to bold colors, striped socks in 2023 come in various designs, materials, and colors. This trend has been gaining popularity in the last few years, and it's not showing any signs of slowing down. In addition to their aesthetic appeal, striped socks also offer great comfort and durability. Many of the top sock manufacturers are now using high-quality materials to create socks that are both soft and long-lasting. This means that not only do these socks look great, but they also provide a comfortable fit that will last for a long time. Another reason why striped socks are among the 5 best sock patterns in 2023 is their versatility. They can be worn with different types of footwear- from sneakers to dress shoes- and can be paired with various clothing items.
2. Animal prints
In 2023, animal prints made a comeback, and now they are being used in sock patterns. From leopard and zebra prints to cheetah spots, animal-printed socks are now a popular trend among fashion enthusiasts. Animal prints have been a timeless fashion trend that has evolved over the years. It has become an evergreen trend embraced by many fashion enthusiasts to spice up their outfits. In 2023, animal prints are not only dominating the fashion industry with their fierce and bold designs but also making a statement in the sock world. Animal prints are not just visually appealing; they offer a wide range of designs for sock enthusiasts. From the classic leopard and cheetah prints to the more unconventional snake and zebra prints, there is a wide range of animal prints to choose from.
3. Geometric patterns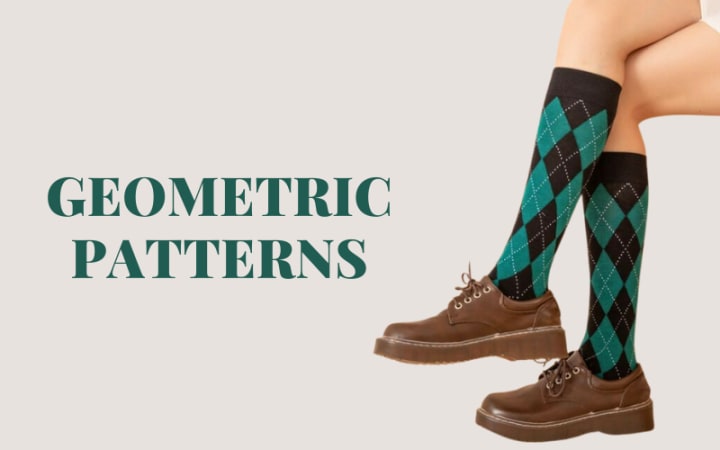 Another sock pattern trend that emerged in 2023 is geometric patterns. From squares and circles to triangles and hexagons, geometric patterns are now being used to create visually appealing socks that stand out. Geometric patterns have emerged as one of the most popular and stylish sock pattern trends in 2023. The reason behind their immense popularity lies in the perfect blend of sophistication, versatility, and simplicity that geometric designs offer. Fashion enthusiasts and sock lovers alike have been embracing and incorporating geometric patterns into their wardrobes due to their aesthetically pleasing and eye-catching appeal.
4. Floral patterns
Floral patterns have always been popular in the fashion world, and they are now being used to create unique and vibrant sock designs. From delicate flower prints to bold floral patterns, these socks are perfect for adding a touch of color and femininity to any outfit. Floral patterns have emerged as one of the most popular sock patterns in 2023 due to their versatility and aesthetic appeal. The intricate designs and vibrant colors of floral patterns have made them a favorite among fashion enthusiasts and individuals seeking to add a touch of elegance to their wardrobes. In addition to their aesthetic qualities, floral patterns are also incredibly functional. With the rise in popularity of athleisure wear, socks have become an essential component of everyday outfits.
5. Dots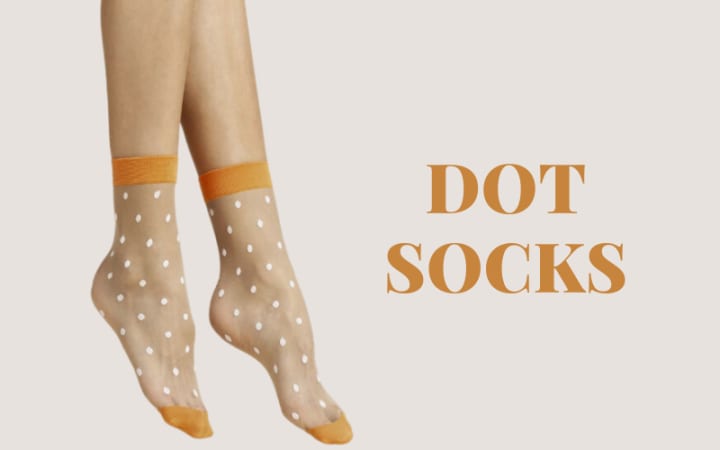 Dots have emerged as one of the top 5 sock patterns in 2023 thanks to their timeless appeal and ability to elevate any outfit. From classic polka dots to modernized dot prints, these patterns have taken the fashion industry by storm, appearing on runways and in street-style looks alike. One of the main reasons for dots' popularity is their versatility. They can be incorporated into any style, from colorful and playful to understated and elegant. Dots can be found in a wide range of colors and sizes, allowing individuals to express their unique personalities and preferences. In addition to being fashionable, dots are also practical for everyday wear. They hide dirt and stains well, making them an ideal choice for those who want a patterned sock that is easy to maintain. Dots also work well with a variety of shoe styles, from sneakers to loafers to heels.
In Conclusion
Selecting the right sock pattern is imperative for both aesthetic and functional purposes. Not only do socks serve the purpose of keeping our feet warm and comfortable, but they can also enhance an outfit with a touch of personality and style. Opting for the wrong sock pattern can lead to a fashion faux pas, whereas choosing the right one can elevate your ensemble to new heights.
When it comes to selecting sock patterns, one should consider the occasion, outfit, and personal style. If dressing for a formal event, classic solid or subtle patterns such as stripes or polka dots are appropriate. However, for casual situations, bolder and more creative patterns such as animal prints or funky designs can provide a fun pop of color and texture. Styling socks can also vary depending on the desired look. For instance, wearing socks that match the color of one's pants can create a seamless and sophisticated appearance. Alternatively, wearing contrasting-colored socks can add interest and a sense of playfulness to an outfit. Socks can even be used to tie together different elements of an outfit through color coordination.
In addition to pattern and styling, one should also pay attention to the quality and material of their socks. High-quality socks can provide additional comfort, durability, and moisture-wicking properties. Opting for natural materials such as cotton or wool can also help regulate temperature and prevent unpleasant odors.
In conclusion, sock patterns have evolved and become an important part of the fashion industry in 2023. From classic striped socks to bold and unique geometric patterns, these patterns are perfect for adding a touch of personality to any outfit. So, go ahead, experiment with different patterns, and find the sock pattern that best suits your style.
About the Creator
Aida is a blogger, writer, and bachelor's degree holder in social pedagogy. She also works as a book author, an experienced SEO strategist, and a content developer for leading brands.
Reader insights
Be the first to share your insights about this piece.
Add your insights