Aron Ralston Was Trapped for five days in Utah canyon.
Aron Ralston drank his own urine before cutting off his arm in Utah canyon.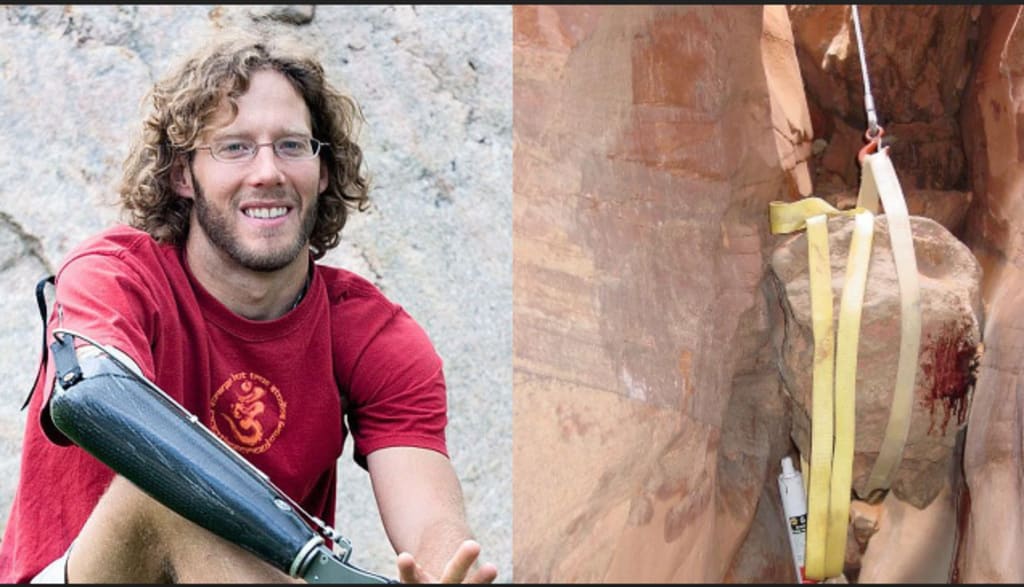 Before his memorable canyoneering disaster in 2003, Aron Ralston was a normal young man who enjoyed rock climbing. Ralston was born on October 27, 1975, and grew up in Ohio until his family relocated to Colorado in 1987.
Years later, he studied mechanical engineering, French, and piano at Carnegie Mellon University. Afterward, he relocated to the Southwest to work as an engineer. He decided after five years that the corporate world was not for him and abandoned his job to dedicate more time to mountaineering. He desired to climb Denali, the tallest mountain in North America.
Aron Ralston relocated to Aspen, Colorado in 2002 to pursue climbing full-time. As preparation for Denali, he intended to climb all 59 of Colorado's "fourteeners," or mountains above 14,000 feet in height. He wanted to do them solo and in the winter — a feat that had never been recorded before.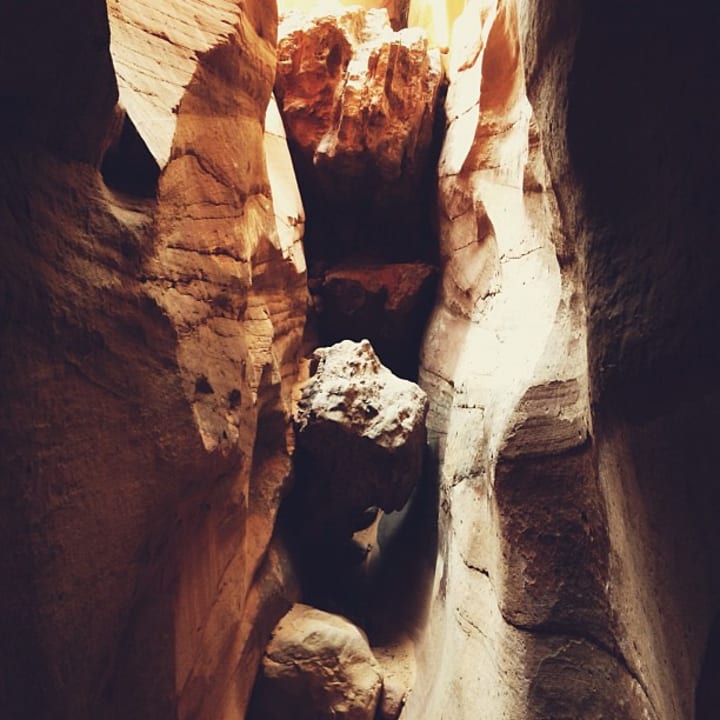 Ralston was caught in an avalanche in February 2003 while backcountry skiing on Resolution Peak in central Colorado with two buddies. One friend dragged him out of snow up to his neck, and together they rescued the third friend. "It was dreadful. It ought to have killed us," Ralston remarked afterwards.
No one was gravely injured, but the experience may have prompted self-reflection: If Ralston and his buddies had seen the severe avalanche warning that day before climbing the mountain, they could have avoided the dangerous situation entirely.
However, whereas most climbers would have taken precautions, Ralston did the opposite. He continued to climb and explore perilous terrains while frequently being completely alone.
The Incident That Changed His Life
On April 25, 2003, Aron Ralston drove to southeastern Utah to explore Canyonlands National Park, just a few months after the avalanche.
The next morning, at 9:15 a.m. on a bright, sunny Saturday, he rode his bicycle 15 miles to Bluejohn Canyon, an 11-mile-long gorge that in places is only a few feet wide.
The 27-year-old secured his bicycle and walked towards the canyon's mouth.
As he descended into the canyon at approximately 2:45 p.m., a large boulder above him slipped. His right arm became trapped between a 2,000-pound boulder and a canyon wall. Ralston was also stuck 100 feet beneath the surface of the desert and 20 miles from the nearest paved road.
In addition, he hadn't told anyone about his climbing plans and lacked a way to signal for assistance. He took stock of his provisions, which included two burritos, candy bar crumbs, and a bottle of water.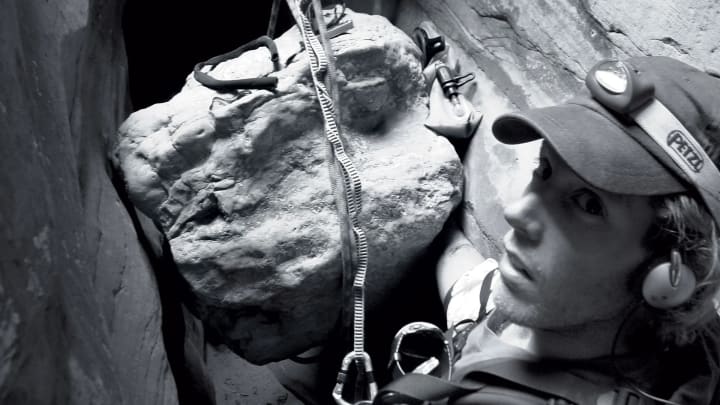 Ralston unsuccessfully attempted to chisel away at the boulder. He was eventually compelled to drink his own urine after running out of water.
Initially, he pondered amputating his arm. He experimented with tourniquets and made shallow cuts to test the sharpness of his blades. Later, he explained that he didn't know how he sawed through his bone with his inexpensive multi-tool — the kind you'd get for free if you purchased a $15 flashlight.
Aron Ralston, despondent and delirious, resigned himself to his doom. He used his dull tools to carve his name, birth date, presumed date of death, and the initials RIP into the canyon wall. Then, he utilized a video camera to record his family's farewells and attempted to sleep.
That night, as he drifted in and out of consciousness, Ralston dreamed of himself playing with a youngster with only half of his right arm. He believed the dream was an omen that he would survive and have a family upon awakening. With greater determination than ever, he committed himself to survival.
After seeing the 2010 film 127 Hours, Aron Ralston called it "so factually accurate it is as close to a documentary as you can get and still be a drama," and added that it was "the best film ever made."
travel
About the author
This is an extension of the Quora space, Rare Stories.
Here you will read crime stories, and interesting historical stories.
Crime
History
Interesting facts
Reader insights
Be the first to share your insights about this piece.
Add your insights