An Interview With Nick Laureano of Only The Motivated
Discover The Brand And The Man Behind It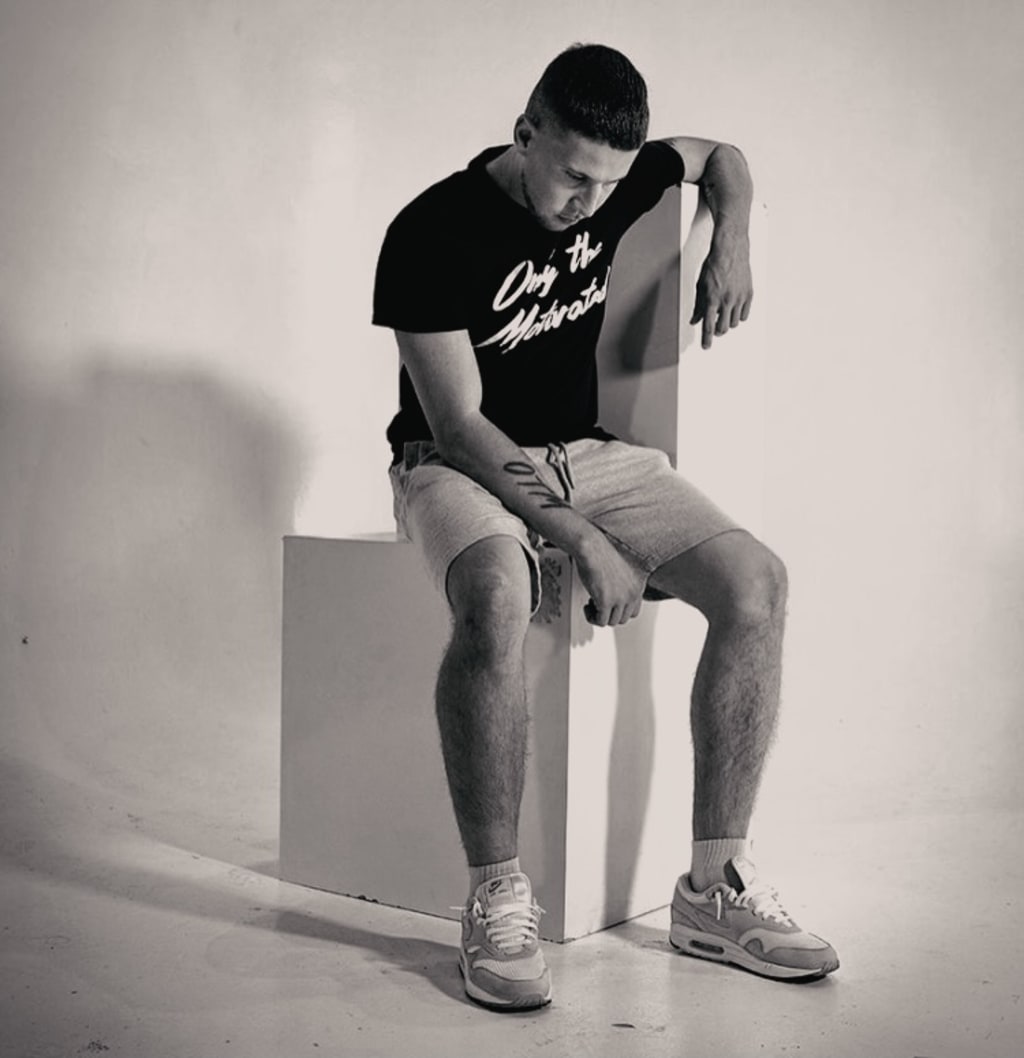 Nick Laureano is a 26 year old motivational influencer hailing from Massachusetts
Nick Laureano has strived to maintain a positive and motivated mindset impacting all of those around him. With our world currently existing in the way it has been, it can be hard to see the silver lining in most situations, leaving many to wonder how someone could be so uplifting in such dark times. Nick Laureano has chosen to do something he loves, and maintains the passion for every single day, Nick Laureano's main goal is to motivate others the way he's been able to push himself. In this interview we unravel Nick Laureano's fashion line, and how it intertwines with his career in motivation.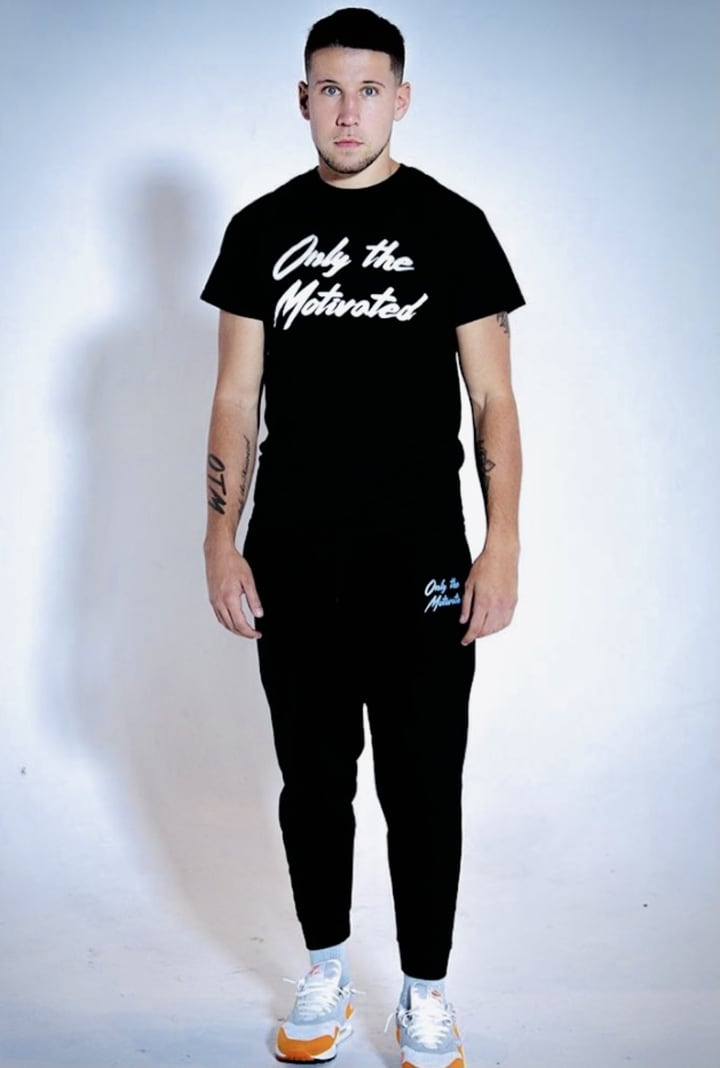 Why are you interested in a career in fashion?
I'm interested in a career towards fashion as it symbolizes who I am and what I stand for. I'm a reflection of my reality so my brand represents those who work hard, believe and trust their struggle. Everybody's style is different so being different in a world where everything is the same is a beautiful sight. We can create wonders letting others be able to showcase their true colours and voices without being judged or overlooked. 
What are your greatest strengths and weaknesses?
My greatest weaknesses highlight my strengths. My ability to motivate anyone no matter the environment, give off a contagious aura that compels others to prefect their own craft, and my accountability is what makes me who I am. Understanding that I'm not perfect and it's okay to fail, learning from each mistake and recognizing where to move from there. I don't let my weaknesses be my downfall, elevating them to meet my strengths is what I'm focused towards. Aiming to improve and be better every chance I can is what I strive for. 
What interests you about this specific career
What interests me about my specific career is the gap between doing it for the fame and doing it for the love. I love pushing and inspiring others to cherish their gift and love themselves for who they are. No matter your story or background, you can achieve all that is obtainable. Anything can be reached with the mindset and work ethic, believe in it and you shall receive it. Others do it for the hype to be seen and what comes with it, where as my self I do it because someone out there like me went through pain so significant that they felt their voice or talent wouldn't be seen. I want to highlight all because we all are somebody and we need to showcase everyone and thier potential so that they may see ours. Clap for others so that it'll be your turn.
What do you want the world to know about your company?
I want the world to know that my brand highlights all walks of life. We tailor to all who want to strive for greatness, bridge the gaps in their lives and prosper at new heights to propel themselves forward to manifest all they've prayed for. We recognize that nothing is impossible, it's only if you allow it to be. Our brand gives everyone hope that when they wear our clothing, they can go after anything they so desire. Compete with yourself, not others as you are the only competition to bet against everyday which is you. With belief and faith, you will maximize everything in your favour. Believe when no one else does.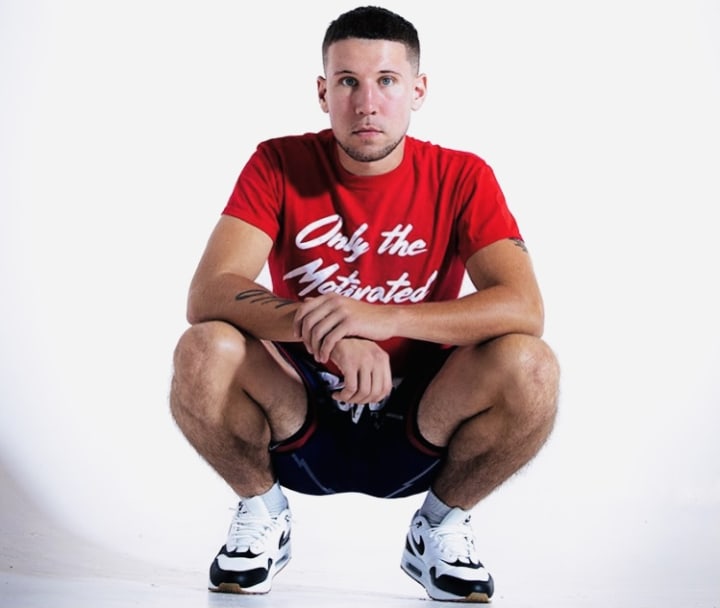 Who do you follow in the fashion industry?
I follow everyone in the industry who I resonate with and can learn from. I highlight all, too many to be exact. Everyone is unique in their own right way and offer a lot of value. 
What are your favourite brands?
Personally, my favourite brands are Nike, Jordan, Bape and Only the Motivated of course. 
Who are your favourite designers or speakers?
I look up to a few speakers such as Les Brown and Tony Robbins. Those two paved my journey to becoming a motivational influencer, one who influences everyone to manifest all that is achievable if you simply put your foot forward. 
Which celebrities do you think have the best sense of style and why?
A few celebrities I would say have the best sense of style is Drake or Jay Z. Keeping ur simple, yet flashy when you need too. Not always looking to make a statement but will apply pressure when needed. 
What do you enjoy doing outside of work?
Outside of my daily routine, I enjoy playing basketball, collecting sneakers and traveling. Enjoying life for its finest moments is something I truly value and being around people who genuinely support me and what I hope to accomplish.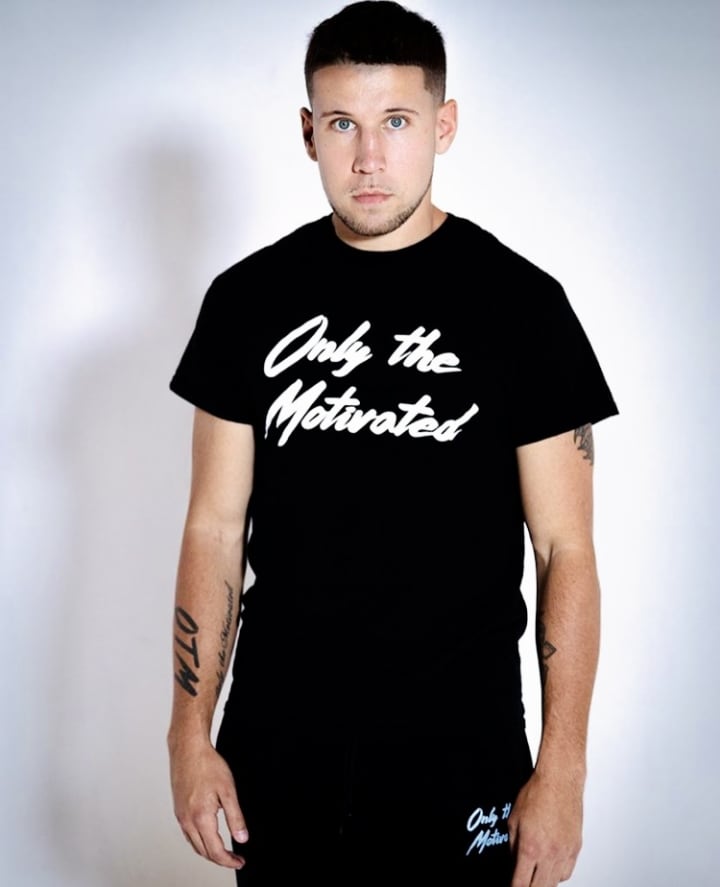 Which social media platforms do you use the most?
I use almost every social media platform, but the ones I use daily are clubhouse, Instagram, Facebook, wisdom and Twitter. Keeping up to date and making sure I post all my content to all of my pages, always holding myself accountable. 
How do you define fashion?
I define fashion as the reflection of you. Whatever your go-to is whether it's flashy, basic or ordinary, everyone's got their own taste. For myself, I like to be different meaning I'll wear regular basic clothes regarding comfort then I'll switch to clean clothes for going out and enjoying life. 
Where do you see yourself in five or ten years?
In five to ten years, I see myself moving out of where I'm from, becoming well known in the film industry as an actor, and remaining one of the most recognized motivational figures known worldwide. 
Tell me about your personal style.
My personal style is simply and to the point. I remember to stay humble so I don't like to flash off things I don't have just to look cool. I want to stay vigilant and understand that it's not about materialistic value, to me that doesn't measure a persons character. The clothes you wear shouldn't matter, everyone will be attracted to whatever style suits them. 
What type of fashion are you most interested in working with?
I'm open to all collaborations as opportunity is big with me. I love to be open to any sort of change that helps my growth, I don't know too much about fashion in depth but I do know if I can afford it, I'll obtain it. If not, I'll wait until I can. 
What are you most looking for in the fashion industry?
I'm looking for most in the industry to continue to be around great people, collaborate not compete, and branch out my network as much as I can. Closed mouths don't get fed so I have to put myself out there for all to see. 
What would you like the world to know about what you're doing:
For those wondering about my next moves, I'm aiming to prosper at new elevations every chance I get. Remaining humble and knowing my worth so that I don't get comfortable just because a bit of success comes my way then it could easily get taken from me as quickly as it was given. My brand and image are important so I'm always focusing on self improvement to grow myself better than what I was yesterday. Improving on yourself is vital as you can never be satisfied. Manifest on all your unanswered prayers as they will come to life eventually. Don't pass over any blessings that come in front of you and don't be afraid to step out the box every now and then. I'm pushing to become great in my own right and striving to grow my brands daily. 

- Nick Laureano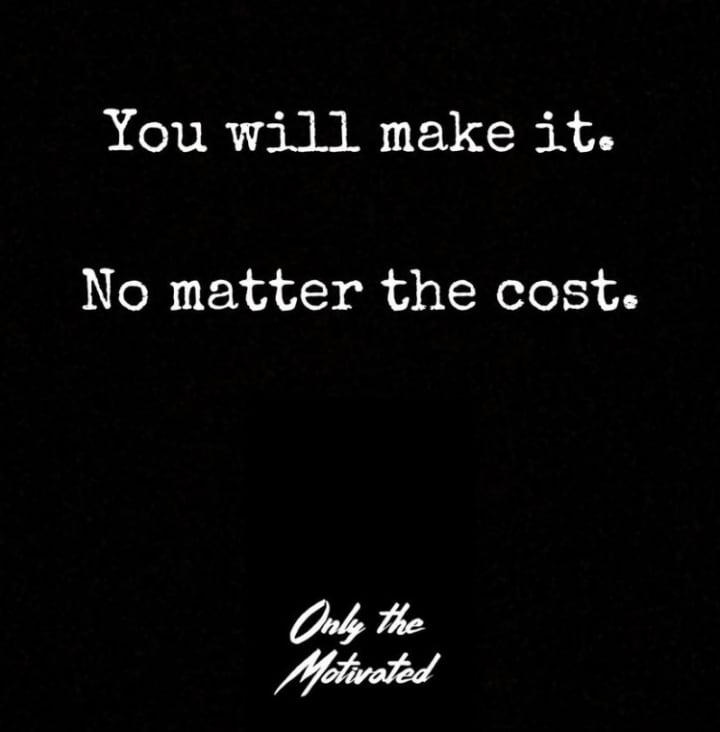 Reader insights
Be the first to share your insights about this piece.
Add your insights