An 18-year-old CEO making $1 million a year
An 18-year-old CEO making $1 million a year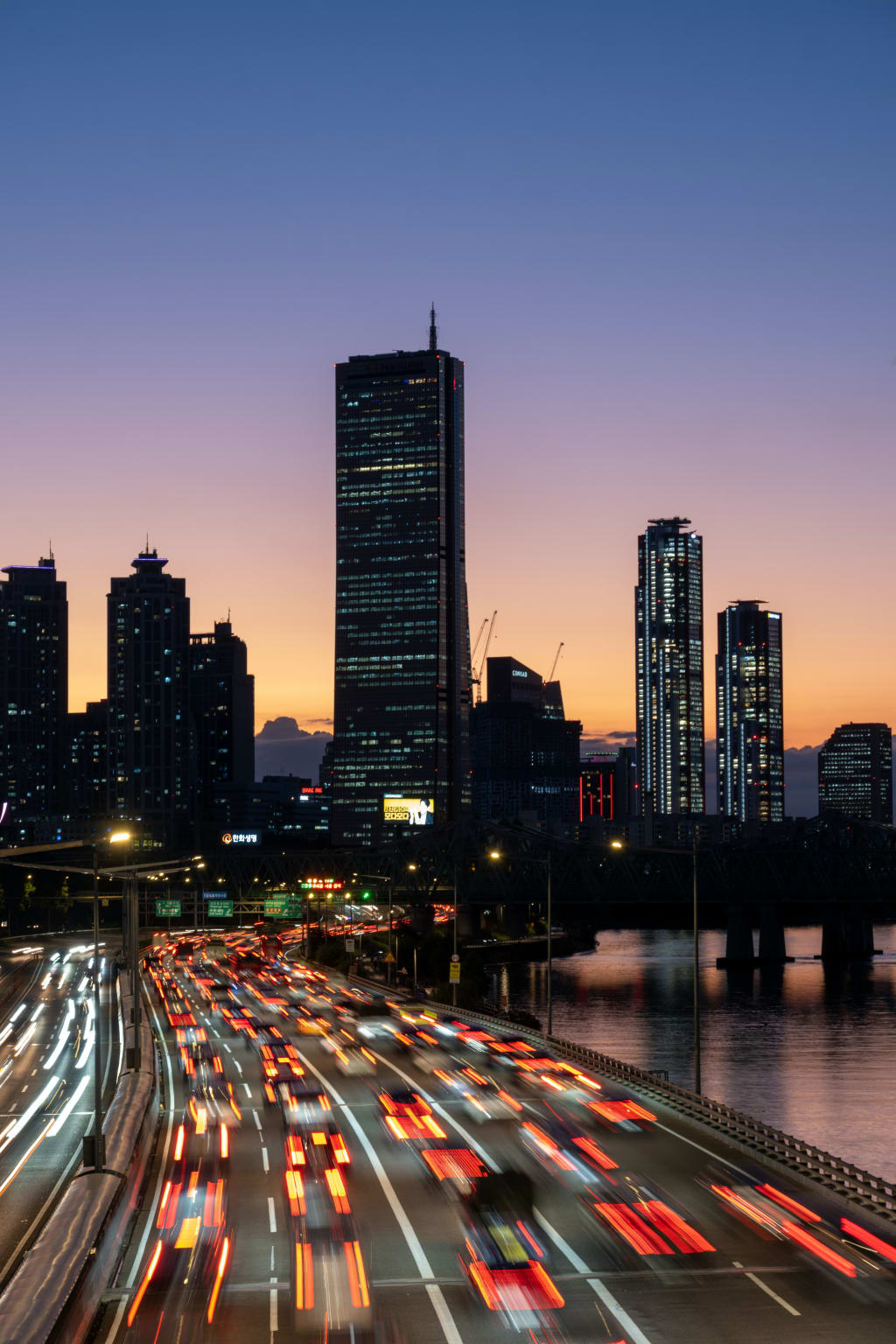 The teenager's life experience is like a fairy tale. When his peers are struggling with the high school entrance examination, he went to Los Angeles to study music production after graduating from junior high school at the age of 15. At the age of 17, he returned to China and released his first album. He made his mark in the entertainment industry and ranked No.1 on China's TOP charts. He quickly turned around and became the CEO of an online game company in Shanghai at the age of 18.
The emergence of the "world's smallest CEO" has overturned some of the golden rules of business school -- that being an entrepreneur requires, in addition to the familiar, right-brain savvy.
His name is Zhang Bohong. He is 18 years old. He is an original musician, and the president of an online game company and his annual salary is one million yuan. The rap-singing, game-obsessed, more "Han" than Han Han, has all the ingredients of a new idol.
15-year-old: Only two trips out of school in the first year
Growing up in Beijing hutong, Zhang Bohong has loved pop music since he was a child and still keeps a large pile of various music discs in his home.
When he graduated from junior high school at the age of 15, his parents, who worked as an outreach workers, were sent to Los Angeles and took him out of the country. Seeing her son enjoying himself in the cultural exchange group, the mother said to him, "You can't keep running around with us like that. You will delay your studies."
So, after asking Zhang's advice, his parents applied for a visa for him to come to the United States, where he studied music production at a high school and college school, and began to receive a real education in pop music. At the same time, he also secretly in his heart music as his future career and development direction.
At this time, Zhang Bohong was still an avid child, playing the online games Stone Age, World of Warcraft, and Magic Baby all very well. He also specializes in cooking. Because he is not used to American pizza, and his parents are busy people who have no time to cook and deliver food for him, Zhang Bohong has to do it himself.
Life as an overseas student in a boarding school gave Zhang Bohong an independent and precocious heart. When he returned to China a year later, he couldn't bear to see many parents driving their children to school.
In his first year, he only made two trips outside the school gate, and because he didn't have a car, he stayed at school most of the time. The quiet life allowed Zhang Bohong to calm down and think about music. He carefully polished the music production homework assigned by the teacher and added different fresh elements to try.
Once, he made a proud song sent to his friends in China to share. Unexpectedly, my friend applauded loudly and recommended it to a record company. The record company called for some of Mr. Zhang's demos and immediately said it wanted to release an album for him.
This is a great temptation to Zhang Bohong, so can not meet the opportunity to seek rarer ah! So he discussed with his parents, two years later to return to school, parents agreed. At 17, he returned to China full of hope.
The 17-year-old "Native boy" uses folk songs to spread Beijing connotations
Although the record company took a liking to Zhang Bohong's talent, it was still cautious when releasing the album. The whole album was written by the proposal. When the last song was left, the boss felt that it was not important, so he said to Zhang Bohong, "You can write whatever you want."
Zhang Bohong had the leeway to play. As a child, he traveled to many cities with his parents, such as Beijing, Shanghai, Los Angeles, London, Vancouver... Every city has its flavor. But the closest he came was Beijing. "Other cities are either very modern or very old, unlike Beijing, which is a mixture of classical and modern."
After going abroad, to a school where there were few Chinese and no Beijingers at all, Zhang Bohong felt more and more strongly about Beijing. However, after returning to China, he saw the city gradually changing and many familiar things in his childhood gradually disappeared. The "Beijing Native boy" could not help but feel a little sad: "With the development of The Times and the growth of age, the Beijing I came into contact with as a child has been shrouded by more desire for money and commercial atmosphere. Bicycles have become subways, vendors have become supermarkets, breakfast stalls have been replaced by fast food restaurants, and even the elderly Yangko dancers have gone away. People live in the higher building, on the car faster, but the city has been gradually replaced by the cold machine, when night falls, the neon of entertainment, high-end luxury KTV, PUB, CLUB, become in the name of the new Beijing MALL, etc., and from the shuttle in the middle of the is no longer rely on playing chess, old and young guys for fun..."
To describe the "most beautiful Beijing" in his impression, Zhang Bohong wrote the song "Beijing Native": "Cut a piece of watermelon 45 or 50, real thin skin crisp sand...... The natives of Beijing feel a little sad when the sun echoes and rattles off the old corner of the city..." "Beijing Native" is Mr. Zhang's test of the waters, a mix of R&B and hip-hop singing, with the addition of three-stringed, Jing-hu, Jing-style holler, Jing-Yun drum, and Peking Opera singing. Two yellow cavity plate son with a thick Beijing flavor, how to sound like summer after dinner, everyone in the hutong under the tree cool, grandpa drinking tea and playing chess, adults pull the family, children in the hutong is naughty......
This song is on the spot, not to make the boss's eyes bright! It was tested and soon won first place on Channel's global Chinese list. The Sound of Music of China National Radio has been on the list for several weeks, once reaching number one. Zhang Bohong's debut became a major highlight of the entertainment circle at the age of 17, all the albums of songwriting, one FELL SWall became the smallest original music on the mainland!
An 18-year-old C.E.O. in the mood for love Anything is possible
In the mood for love, anything is possible. Just one year after his first season in the entertainment industry, Zhang Bohong quickly became the CEO of Shanghai Tianshi Network Technology Co., LTD., with an annual salary of up to one million yuan. This gorgeous turn, how did it happen?
It turns out that "Shanghai Tianshi" is an online game company set up in December 2005, and they intend to develop a "live Beijing 2008 edition" game, which is made into a 3D scene of racing cars on the streets of Beijing, equivalent to the online version of Need for Speed.
When Mr. Jiang, the founder, was looking for a theme song for the game, he found the popular song "Beijing Native." The musical elements of this song are a combination of Chinese and Western elements, which fully reflect both primitive and modern Beijing. The novel ideas in the song coincide with their game ideas.
So he approached Zhang Bohong and asked him to be the music director. As the cooperation deepened, Zhang Bohong gradually showed his business talent in discussions about the development of the game. He put forward his novel view on the idea of game productization. He believed that the game should not be made into a game only, but into a community service media, then its entire profit model and development prospect would be unlimited.
In Zhang Bohong's description, the game will be able to realize the function of e-commerce in the future. "Like Second Life, you can buy things in the virtual World Trade Center, and there are billboards on both sides of the virtual Third Ring road. If the game develops to the third stage, members can go to the bank for any business, go to the shopping mall, and even order various products from various airlines and travel agencies without leaving home."
The idea was refreshing to the boss. Although Zhang Bohong is not a professional programmer in the online game industry, he has an open mind, the most fashionable, avant-garde, energetic mind, and can innovatively integrate the concepts of different industries, which is exactly the quality that the new industry needs most.
Then, Mr. Jiang THAT VALUES ZHANG BoHONG CREATIVITY MADE a BET, 1 MILLION YUAN HIRES ZHANG BOhong! Although Zhang, 18, had no previous management experience, the company's employees were poached at high salaries from established online game companies such as SONY, Shanda, and Nine Cities.
For Zhang Bohong, it is also a challenge. He was surprised to get this far. "I'll get back to you in two hours," he told his boss. Then, his first thought was to text his mother, who encouraged him to try.
Zhang Bohong is having a very big interest in these net swims. Having played a lot of games, he is no stranger to the industry. Although I am not very proficient in management, the company focuses on research and development, and the operation is outsourced. I have many ideas in this aspect that can help the company grow bigger. So Zhang decided to take on the task. People must bear certain risks, success is to want to win and not afraid to lose. "I'm going to do my best," Zhang said. "Even if I fail and don't get the options-rewarded annual salary, I won't starve to death, and I'll go back to being my music producer."
Of course, the boss, Zhang Bohong also doubted whether this is a show of the company. But then I thought, "Why should I mind? Even if it wants to show off, it is also training for me. If you can do it right, then it may not just be a show, but the real thing. So I don't have to think about whether it's a show or not. I just give it 100 percent energy and enthusiasm."
While people are still questioning whether Zhang Bohong's CEO tour is a publicity stunt, he has quietly taken on the heavy lifting. Zhang Bohong shuttles between Shanghai and Beijing, managing the company's team and attending meetings big and small. Development of the game is progressing as he envisioned, with the racing and virtual community sections completed in 2008. If it is to cross to e-commerce, not two years, you can call on the track.
As Zhang Bohong's popularity continues to rise, more and more business cooperation with him to throw an "olive branch". He came through with a steady hand, burdened by doubts. This young and mature CEO still looks like a child, but his career planning is always a superhuman step forward, he is applying for the EMBA at Peking University. Perhaps the record set by the teenager will still be broken when he is 19.
Reader insights
Be the first to share your insights about this piece.
Add your insights