'A Man Called Ove' by Fredrik Backman
A Review of the Only Book to Make Me Both Laugh Aloud and Cry with Love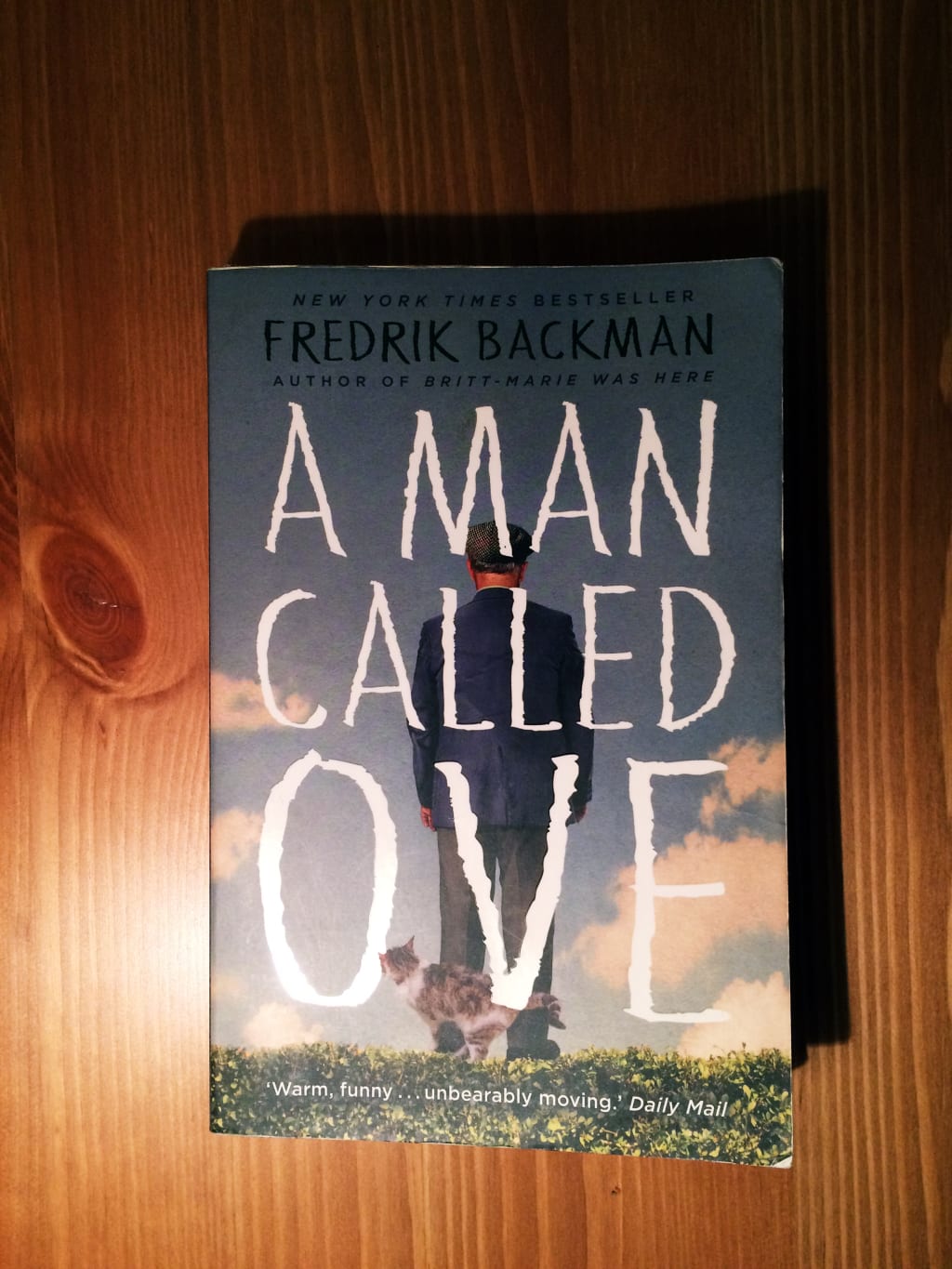 If you want to fall in love with a book this year, then A Man Called Ove by Fredrik Backman is that book. In a world of IKEA furniture and constant bureaucracy, smart phones and idiotic people, Ove does not suffer these fools and their frustrating ways lightly. Backman's character creation is incredible. As the reader, I couldn't help loving the vulnerabilities of Ove while at the same time hating the stuffy old man for being so rude to people. The opening scene illustrates my frustration and enamour fantastically with our protagonist in a computer shop trying to purchase an "O-pad." We cringe at Ove's stubborn belief that he's correct in this field and we share the annoyance of the men behind the counter; however, the author revisits this scene later in the book because he wants the best iPad for Parvannah's daughter, a scene which is quite oafishly beautiful.
Indeed, oafishly beautiful is the perfect phrase for the book. We, as readers, seem to empathise with Ove's straight, neat, calculated world and cringe when others disrupt this, whether for Ove's benefit or not. Compelled by the suicide attempts of Ove, we are treated to Backman's perfect dark humour which fills us with fondness and relief.
The writing style of Backman is incredibly smooth and warm, complete with constant metaphors and similes. His character descriptions of Ove, the neighbours and Sonja are compelling and allow the reader to build up an incredibly clear picture in their mind. The setting is wonderfully simple and satisfying—modern suburbia with its many stories behind many closed doors. Who fits in to this urban landscape? Flourishing council men with their white shirts. Who seems to sit on the boundary of the normal and acceptable within this bureaucratic nightmare? Our favourite grumpy old man, Ove.
The character growth of Ove is illustrated with his seemingly unending interactions with the neighbours who constantly seem intrusive to the old man who "just wants to die in peace. Is that really too much to ask?" Despite Ove's woefully tough outer shell, his sensitive side is exposed throughout the book and his struggles with grief and dealing with the loss of his sole-mate Sonja are clear, noting that she was "all the colour" in Ove's grey world. Right from Sonja's introduction in a flashback, we fall in love with her because she brings out a benevolent side of Ove which is not seen when he's dealing with the council or helping an idiot back up their trailer (after all, who doesn't know how to reverse a trailer?).
If you know someone in your family who used to love to read, they would find themselves in quiet corners flicking from page to page, but these days find that they don't have the time and no books seem to interest them apart from on holiday around the pool, then this book is for them. Backman does not seek to deceive the reader; he seems to display a simple, straightforward idea that although someone may seem incredibly stiff and frustratingly angry at the world, it is likely that there are reasons for this attitude, sometimes heartbreakingly sad reasons which we must look to understand—even if they don't want to be understood.
Unable to put this book down, I find myself missing meetings, family events, and scheduled parties. For my tardiness, I am someone Ove would detest! It's a fantastically emotional book with incredible characters and a charm not often found in books about grumpy old men.