90 day fiancé : Is Jamal Menzies & Veronica Rodriguez Dating ?
According to recent reports , we're now suspecting a secret romance between Kim's cute son Jamal Menzies and Tim ex wife and 90 day fiancé star Veronica Rodriguez, hmmm are this two dating ?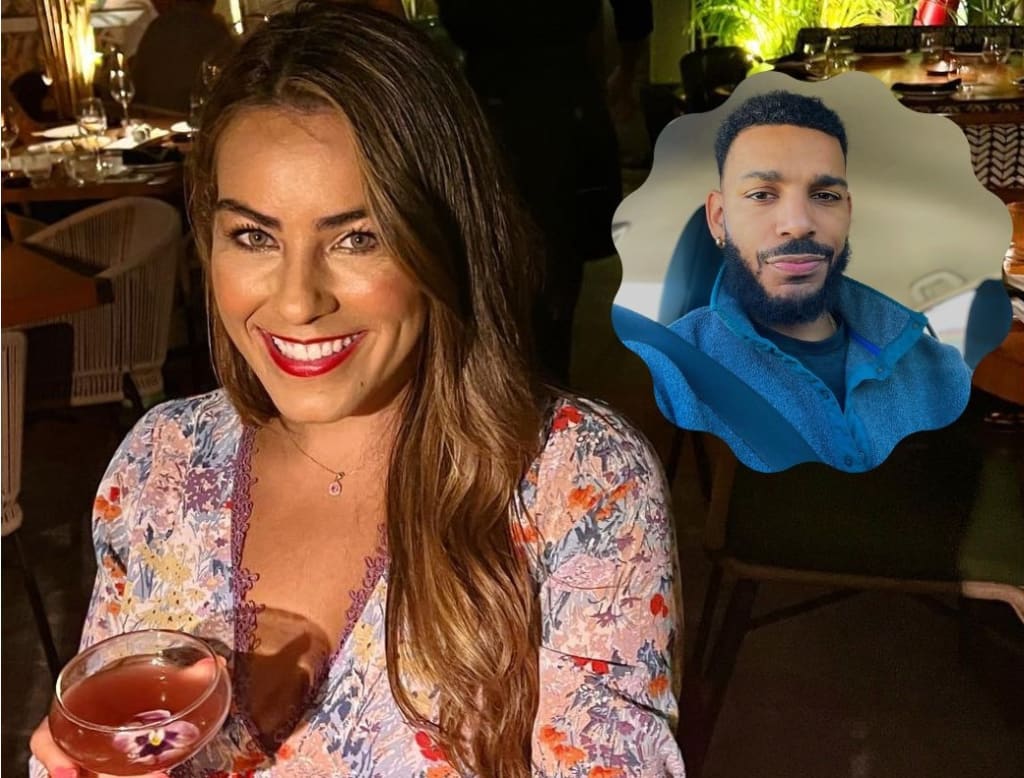 Remember the cute Kimberly's son Jamal Menzies, 26, and Tim Malcolm ex Veronica Rodriguez, who's 36 years old. Many reports, speculations, and rumors about them being together have been circulating all over the internet for quite some time now.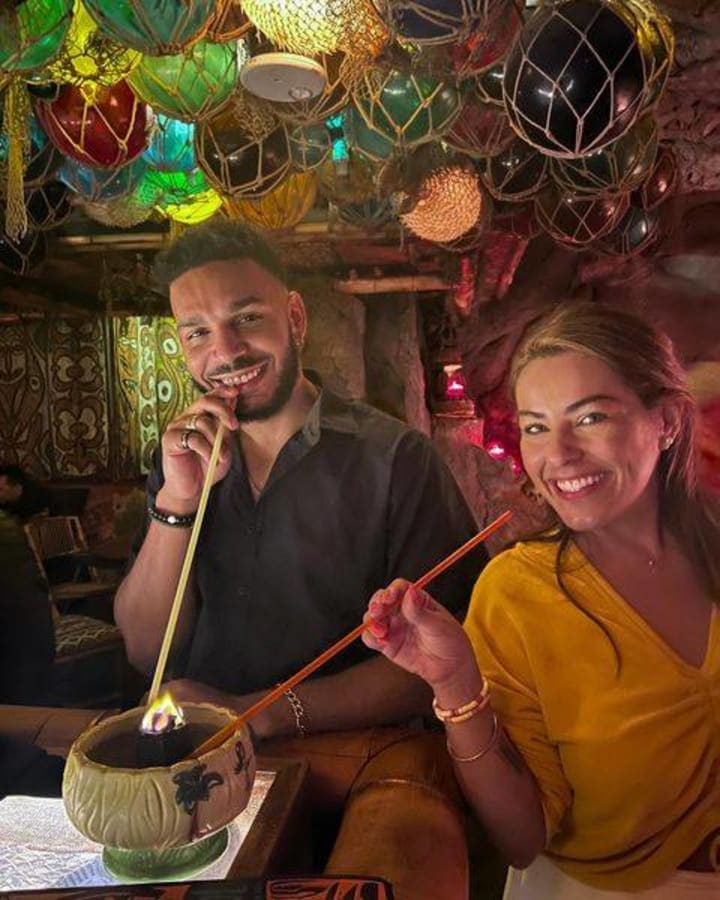 They are trying to keep it secret, but not anymore. Photos (not verified) are now being found and published about them eating, cuddling, and holding hands.
We first learned about the cute son of Kimberly in the latest 90 Day Fiancé: Before the 90 days, she was wandering around in Africa (aka Nigeria) looking for young man, which was a big success for her because she was later introduced to a magnificent and charming man named Soljaboy aka Usman, a 27-year-old whose sole interest is to get to America to pursue his dream of becoming a big pop star and music artist.
As a result, many fans wanted to know if the cute mama's boy was single or not, gay or trans, etc., and when asked about it, he replied, "I'm interested in women only, but I will give you a hint very soon.. my mom is good, she loves you."
Why do so many 90-Day Fiancé haters believe that Kim's only son, Jamal Menzies, who is still in his prime age, will be interested in having a secret romance with a woman who could be his mother? Now what's happening here, and which tale is behind all this drama? Are we about to witness the birth of a new 90-Day Fiancé power couple?
So, all this BS emerged when a popular blogger named Yates uploaded a very questionable video that says that there's a new couple/relationship between one cast from Happily Ever After and another from 90 Day Fiance: The Single Life, and again, Mr. Yates whited out any proof and added that Veronica Rodriguez was shown on the Single Life Tell All Part 2 holding hands with an anonymous, mysterious man that strangely looks like Kim Menzies's only son Jamal.
After being chilled out by so many angry "90 Day Fiance" fans, who are obsessed with Veronica being with Tim Malcolm. The famous blogger Yates finally posted a meaningful statement saying that he did not mean to spread misinformation about Veronica secretly dating the young boy Jamal Menzies and that this was a huge misunderstanding.
He continued by saying that people did not understand him well in the video he posted. Yates wrote: "NEWS FLASH EXCLUSIVE: As I recently mentioned on my blog, I can categorically state that Jamal, the new man in Veronica's life in The Single Life, is not Superfan Kim's kid. Spoiler alert, too. He also added, "To be clear, Jamal and Veronica have nothing to do with my life at 5."
Unfortunately, some 90-day fiancé fans continue to believe that Jamal Menzies and Veronica Rodriguez are a well-loved and happy couple. One fan wrote: "That's wonderful because I want Jamal all to myself! "I would love to watch them together."
As we already know, 90-Day Fiance fans love drama. Even though it's a rumor, they keep believing that Jamal Menzies and Veronica Rodriguez are together and they're happy for them. One fan wrote: "This is amazing; I love seeing them together. #perfectmatch." Another wrote: "He's handsome; she's gorgeous; why not?; I love seeing them together; they need their own spin-off. #90DayFiance. #tlc."
In conclusion, I like them both, but not together. Jamal is very mature, probably too mature for girls his age, but I don't see him being serious in the long term with someone who has a 16 year old kid. However, if they are happy, let them be happy.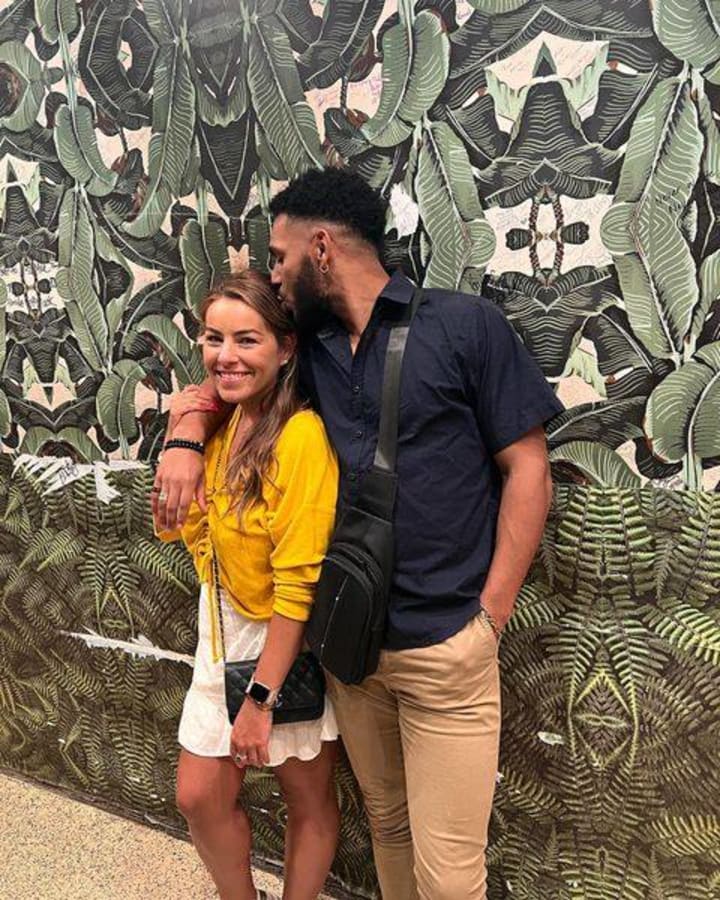 About the Creator
I'm 24

,

I'm Just In Love with the 90 day fiancé and different stories + the possibility of a better future for myself | Join My

Facebook Group

we are over 21k people | visit our website

hotseatmag.com
Reader insights
Be the first to share your insights about this piece.
Add your insights