7 Valentine's Day Gift Ideas for the Utterly Clueless
With the approaching holiday season, everyone is riddled with the task of getting the perfect present for their better half.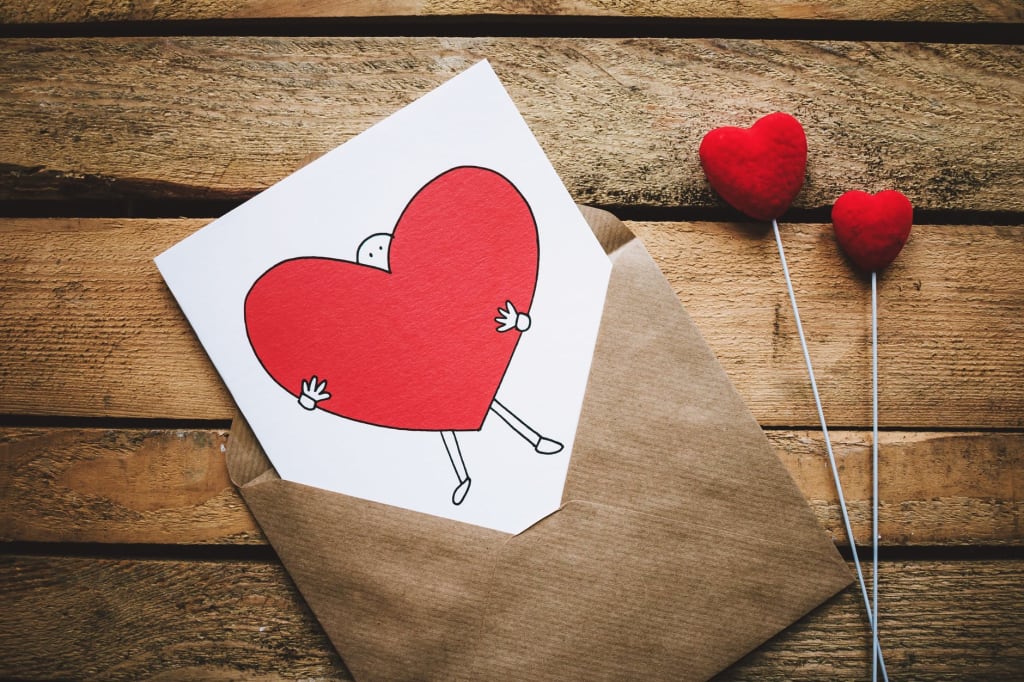 With the approaching holiday season, everyone is riddled with the task of getting the perfect present for their better half. Whether you're a recent prey of the cuffing season or in a long, happy relationship, the gift hunt never becomes easier. After all, you have to manage to squeeze in all your love in a material object.
Gifting anxiety is particularly heightened during Valentine's Day. Yes, the holiday solely dedicated to romance, love and all things mushy. And even if your partner says they don't care about this capitalist holiday, deep down you know that they do care. Besides, why should you miss out an opportunity to celebrate love?
If you're the clueless type when it comes to presents or you're scrambling at the last second, this post is your saving grace. Here's our Valentine's Day gift guide:
Play it Safe but Classy
By safe we don't mean chocolates and a card. Yawn yawn yawn. It's sweet but only if you're in high school.
For those in a mature relationship, jewellery is always a good idea. It's forever and highly customisable. To make it truly special for your partner, get the piece engraved with a significant date or memory. Reach out to a bespoke jewellery designer and give your beloved the present of a lifetime.
Make it Experiential
Not everyone desires a tangible gift. So what do you get someone who seems to have everything? You should plan a day that they will never forget. Depending on what your partner enjoys, you can choose from our top picks:
Cooking class
Pottery class
Spa retreat
Couples' massage
If you're a couple that leads an extremely busy lifestyle, planning such activities is an excellent way to spend quality time together. A memorable day is better than anything money could ever buy.
Pour it Up
Get the celebration started with a luxurious bottle of bubbly. Instead of going out, plan an indoor date. If your other half is a gin or whiskey enthusiast, you should look for a special bottle or a brand that they've never tried before. You can take it a step further and get the bottle personalised!
DIY Date
This is for all the broke college students out there. Trust us when we say, you don't need a fortune for an unforgettable Valentine's Day.
Picture this, a date in a backyard. That doesn't sound that enticing, but a few additions and it can become the best date you've ever been on. You should rent a movie projector, decorate with a bunch of fairy lights, lay down cushy blankets with plush cushions, a bottle of cheap wine and Chinese take out. It's cute, it's flirty, it's damn romantic.
Keep it Sexy
For those feeling lucky, treat your lady with some sexy lingerie. You can light up candles, put on some smooth tunes and sprinkle rose petals. It's cliched, but works like a charm!
Another option is getting a signature scent for your loved one. Though it's on the pricier side, it's a timeless present.
Take the Practical Route
Sometimes Valentine's presents end up being a bit frivolous. If you want to showcase thoughtfulness, consider gifting something that your partner will find useful in their everyday life. Hairdryer, weighted blanket, trimmer, cocktail glasses, bag, headphones, streaming subscriptions, portable charger, Kindle, body wash and bath bombs are some great options.
Minimoon
Go all out and take your spouse on a vacation. Whether you're newlyweds or been in a long relationship, getting away on a couple's vacation will do wonders for your intimacy and relationship. If you don't have the time or funds for an out-of-town trip, you can even plan a staycation.
We hope this post helped you find the perfect present. Whether you decide to check out unique engagement rings or arranging a dinner date, we wish you the best of luck!