5 Things Nobody Knows About Me - Magixx
Magixx gets candid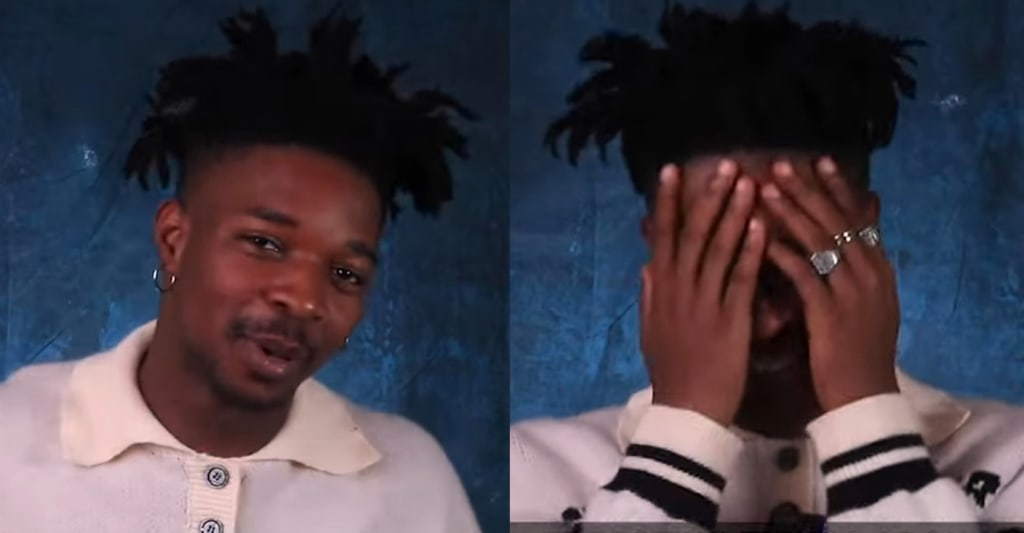 Nigerian singer Magixx is a new kid on the block and I must say one of the most talented young boys in the Nigerian music game today. Magixx has been responsible for such songs as All Over, Shaye, and of course the hit track Love Don't Cost a Dime.
Yet, while many people know Magixx's songs, not many people know much about the singer himself. So, during a new interview with TVC, the singer was asked to reveal 5 things nobody knows about him and here are some of the revelations he made.
**Before reading on, please make sure to like and follow my Facebook page (Jide Okonjo) so you don't miss out on any new and interesting lists, articles, and stories that I post every single day. I have a really fun page. If you like my page, you will have fun too. So what's stopping you? Like my page and let's have fun together!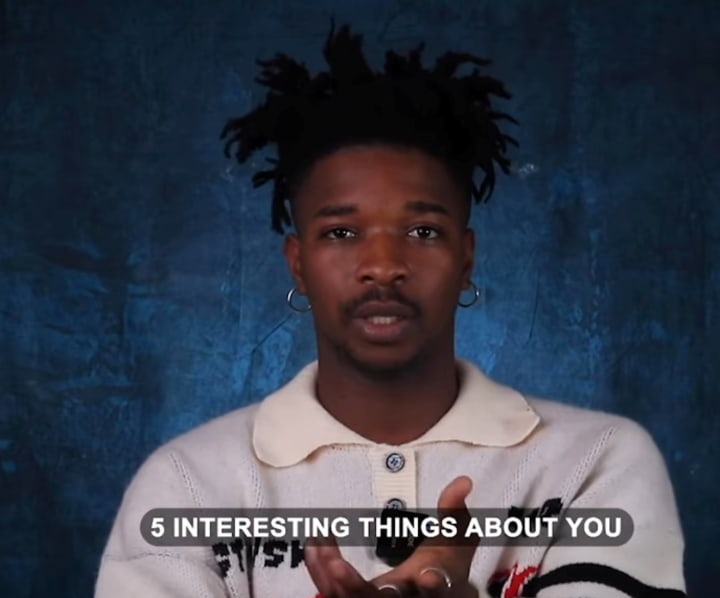 When asked to mention 5 things that nobody knows about him, Magixx said:
5 things that nobody knows about me:

I have 3 sisters, I don't think nobody knows this, I have 3 sisters.
I listen to myself a lot. I listen to myself talk in my head a lot. I'm a critical thinker, like I criticize myself and I think I criticize myself in my head, that's another funny thing about me.
Also, I like girls. I too like woman. But it's normal, every guy likes woman.
What else? I love when people can communicate. I love when a partner can communicate, when somebody can have a conversation with me, it's very interesting. I find that very interesting because a lot of people these days, they don't know how to have a conversation. What you hear is hello, how are you doing? You slept fine? Good bye. Like bruh, really?
I'm not religious. I'm not. I've not been to church in 3 years. I've not been to church. But like, I just really believe in God. I believe in God, that's what I believe in. I believe that there is a God and there is a creator that has engineered us to manifest what we think we can manifest. Because I think life is the power of our manifestations. I think everything around us is our imagination and we can only create as far as our imagination. So if you can't see beyond your imagination, you can't create. If you see that you can create a phone that will call somebody from here to America, you will do it because you have the power, you have conquered it in your mind. So that's what I believe.
Wow! Are you surprised by Magixx's answers? Which of them, if any, surprised you the most to find out about the singer? It is really good to see him open up more about himself because truthfully, me sef I don't know anything really about this boy except the songs I've heard him sing. His voice is incredible. Other than that, I don't know. So it's really good to see him talking more about himself. I am seriously rooting for him and his musical career.
What did you think? Let me know any thoughts you may have about any of his answers or any part of this story by leaving a comment either below or on my Jide Okonjo Facebook post.
That's All.
I hope you've had fun. Don't forget to like my page (Jide Okonjo) if you don't already for more stories like this, the fun never ends
To catch up on other content you might have missed, click here.
Until next time, have a wonderful rest of your day.