5 Beautiful Women Enyinna Nwigwe Has Allegedly Dated.
Dating is a long and complicated process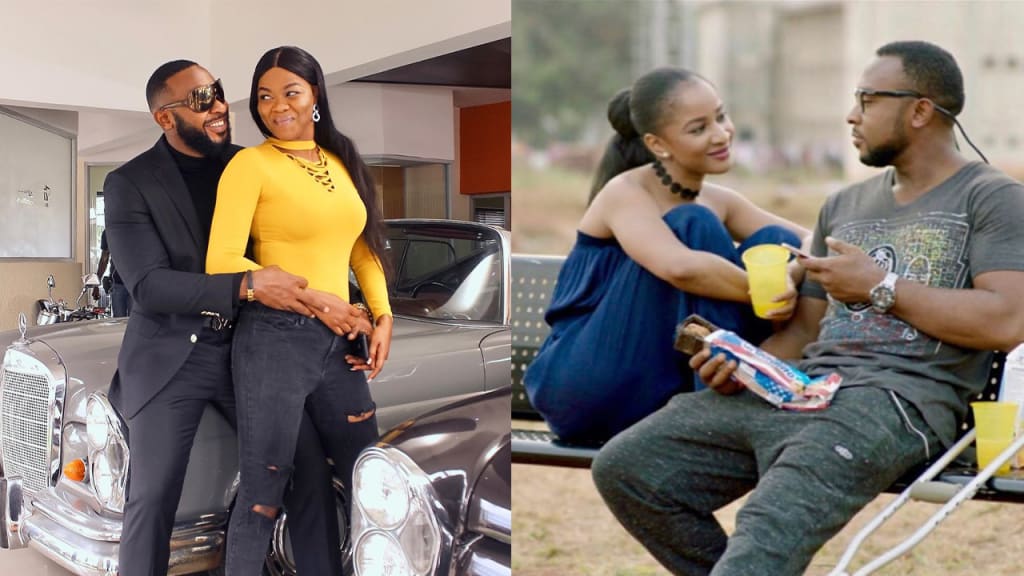 Dating is a long and complicated process of trying to find the one.
And when a person is in the public eye, that process becomes 10 times harder because every single person is in their business contributing what they think about the person's significant other or sometimes alleged lover.
Yes, that's another thing that happens when you're in the public eye, many people start shipping romances and pedaling stories of dating between people. Sometimes, these stories end up being true, but sometimes these stories end up being nothing more than fiction.
In today's list, I'm going to run you down 5 beautiful women Nollywood actor, Enyinna Nwigwe, has been linked to.
**Be sure to like and follow my Facebook page so you don't miss out on any new and interesting posts I make every single day.
1. Daniella Down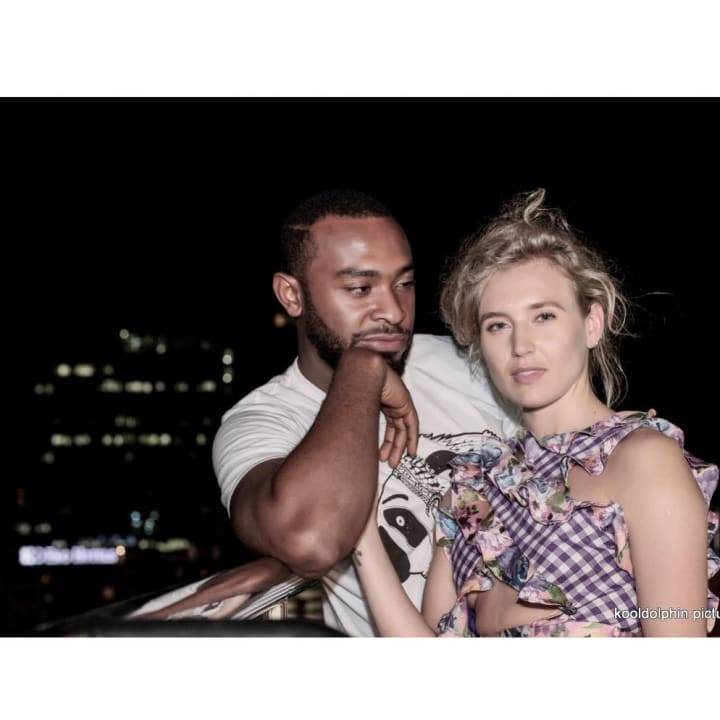 This one was to be expected. When Enyinna starred in the hit movies, The Wedding Party and The Wedding Party 2, people everywhere started speculating about the validity of the relationship between Enyinna and his love interest in the movie, Daniella Down.
Especially also because now married couple, Adesua Etomi and Banky W were in the movie as well and at the time, their romance wasn't yet public, people speculated that every other unmarried cast member in the movie was also in some kind of relationship. People said Enyinna and Daniella were in a relationship, Ikechukwu and Somkele were in a relationship. People assumed the movie was real and everybody was just dating each other.
And then, neither Enyinna nor Daniella ever denied the rumors. In fact, they fuelled it by posting more intimate and candid pictures together, especially around the time when the movie was being released. This whole speculation about their love life certainly drove movie goers to the theaters, but neither Daniella nor Enyinna have still confirmed.
When an interviewer asked him: "We heard you like white women and that you would like to marry one?", Enyinna responded saying:
If I am to guess, it's from my performance in The Wedding Party, Part 1 and 2. Two days ago someone said I am married to that white girl in the wedding party. I find it interesting as an actor, when you act a romantic movie and you do it well and there's a believable chemistry between you and your fellow actor, from friends and family, they feel that's real. People have actually consumed me to be a "white women lover", which isn't the case. I don't have an issue with white women. I love women, whether black or white. I can settle down with anyone in the world. There's no specific race, perhaps I should cause a few scandals with black ladies, so people can say he likes black girls too. It's not a preference.
Well, he still never confirmed or denied anything even in that interview, but ultimately, there is nothing to debate because *drum roll* Daniella is married. With a child!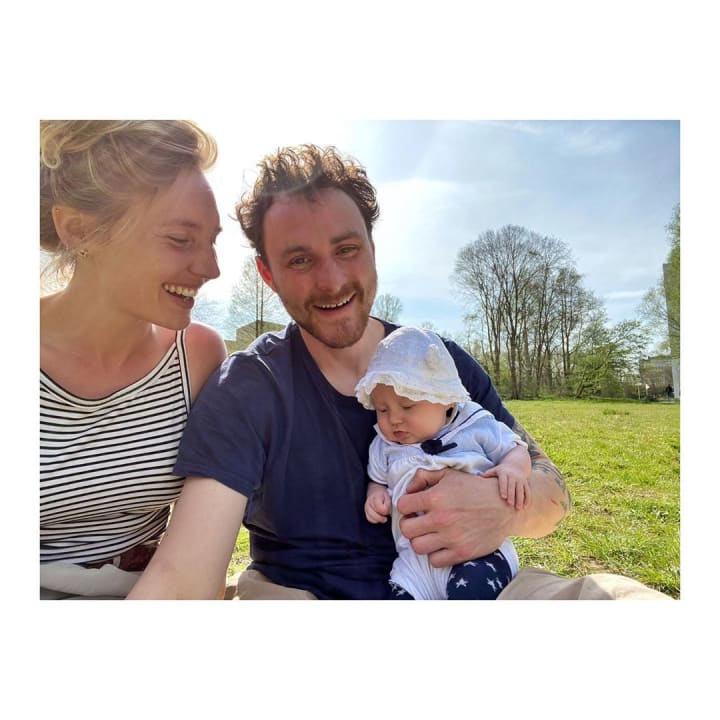 2. YugoDoll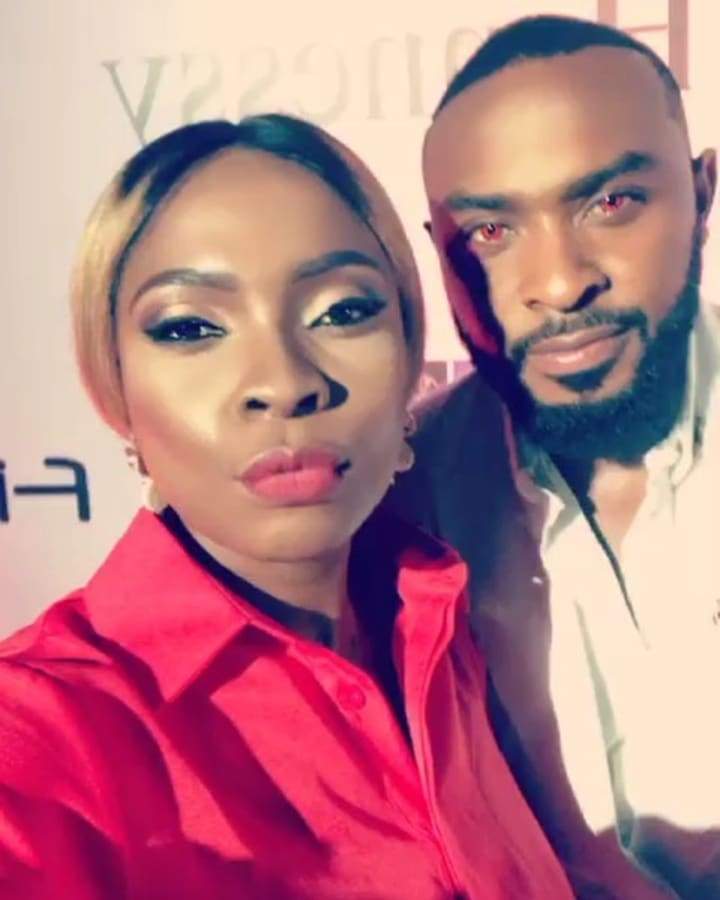 Wooo! This one caused some eyes to stare. So this is the story of this one.
Enyinna posted a video of himself and this woman named YugoDoll, and captioned the picture:
A very happy birthday to my third wife!(One more to go) @yugodoll Here's wishing you the-very-best-of-the-rest-of-your-years. Super proud of you! Much Love 🎂
While some took it to be a joke and Enyinna just wishing a friend of his a happy birthday, many people believed that she and Enyinna were secretly dating. In short, things got so funny. People were doing investigation.
So yugodoll is the founder of The Eye Place Nigeria, which is an Eye Clinic in Abuja. Fans were quick to ask why the profile picture of yugodoll's eye clinic was Enyinna? 😂

And in addition to that, fans pointed out that he has posted about this same woman on several occasions since 2017. One frustrated fan wrote on their picture:
One lady would just come and take my ayinna away without permission...nawa o
We don't know if it's because of all the prying and questioning, but as of right now, yugodoll has made her Instagram and Twitter pages private so that there's no way for Enyinna fans to snoop anymore. 😂
3. Michelle Dede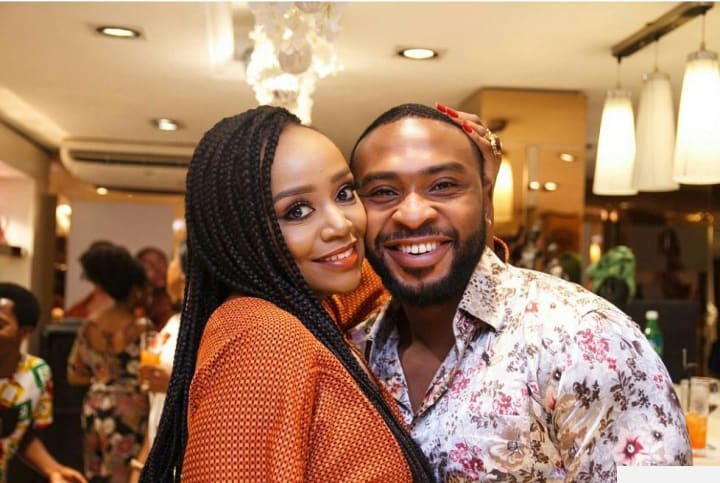 Unlike other girls on this list, this is the one relationship that was the least pedaled. When this picture from the Genevieve Magazine event landed on the internet, people were very quick to point out how cute Enyinna and Nollywood actress, Michelle Dede look together. Very quickly, from comments like "You look cute together", it became:
nice picture.............u an ur woman look like heaven,very very lovely!!!I hail u senior bro.
It's a new year, y'all might as well... You know? 👩‍❤️‍👨😊😊😊
All Michelle did about the whole thing was post a 💋 emoji on Enyinna's Instagram post.
So make of that what you will.
4. Adesua Etomi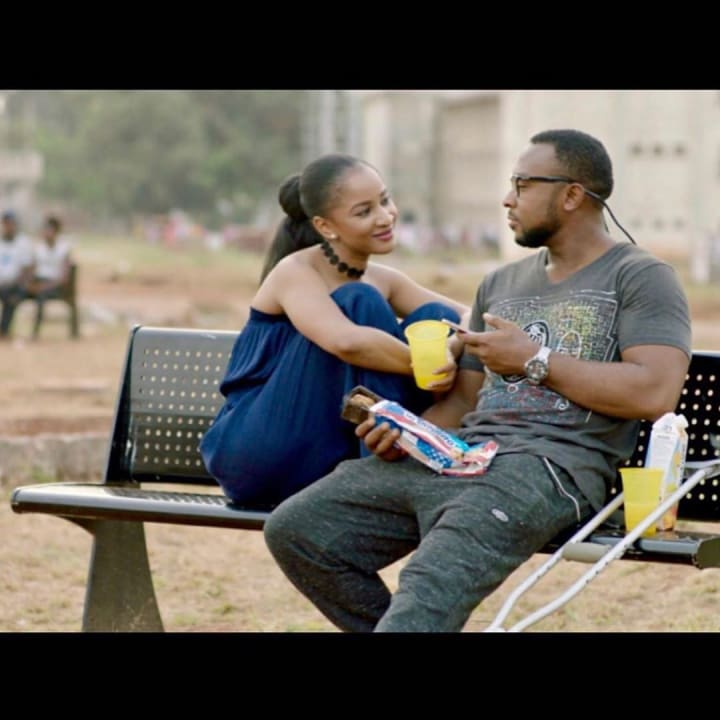 This one is just a mess.
Blogs and forums were carrying news articles about how Enyinna 'confirmed' that he and Adesua Etomi had a campus crush. Why? Because Enyinna posted this picture above on his Instagram page with the caption:
Working on this @crazylovelycool project brought back a lot of campus memories and this friday is about #CampusCrush I had this cray-cray one where I gladly friend-zoned myself when I got the chance to be friends(didn't want to ruin the friendship by asking for more with her)....eventually eventually sha, after a long friendship, I didn't realize I was wasting time siiiiince 🙆🏾‍♂️... I'll leave it here before somebody's oga will come for my year 2003 self in 2019 🏃🏾‍♂️ What is your University crush story???
Clearly, from what I understand, he is talking about a campus experience HE had in school. There's no mention of it having to do with Adesua Etomi. But then according to the internet, why would he post Adesua's picture if he's not talking about her? I think it's because he's trying to promote their project together. The people on social media and internet forums did not agree with me.
So I'll leave it up to you to decide what you think Enyinna was talking about. Adesua is now very happily married to Nigerian singer and actor, Banky W.
5. Kehinde Bankole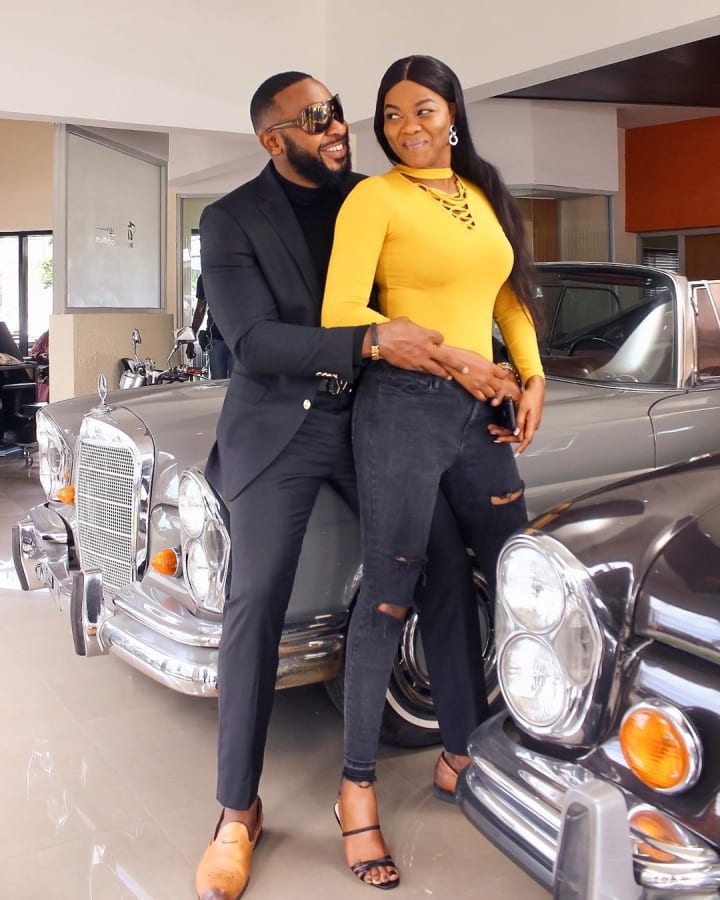 Of all the ones posted, this is the one people are very sure about and is the one that has carried the most leg.
Maybe it's because of the kinds of pictures that Enyinna and Kehinde are always taking. At the beginning, people thought okay, they were doing it to promote their movie "Dear Affy" where they play lovers. But then Dear Affy came and went and still pictures that don't even look like they were taken from that movie set have been popping up not only on their respective Instagram pages, but all around the internet. These pictures are very lovey-dovey.
Then, apart from their pictures, the captions they write have also caused quite a stare. For example, Kehinde posted this picture on Instagram,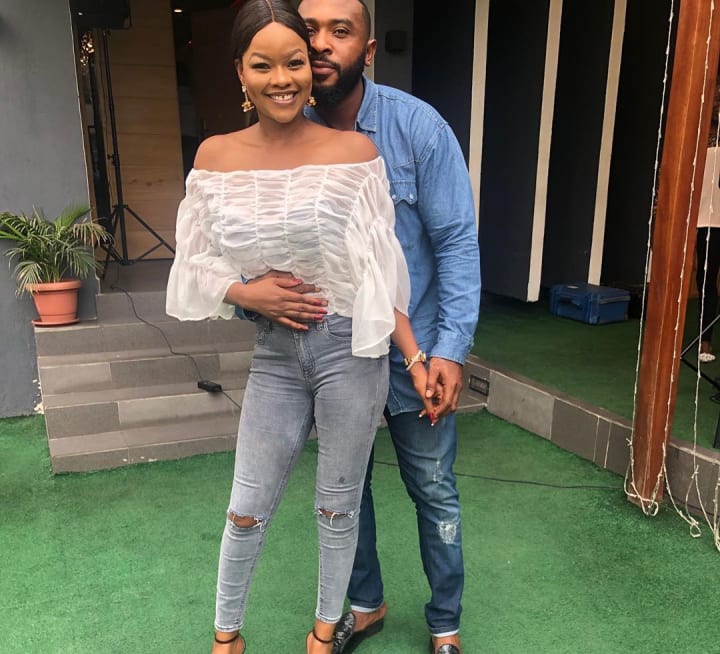 with the caption:
You can't imagine the kinds of things Eyinna says when we are working. Don't worry I keep focused.
Of course people are going to think the way that we do!
Well, if these two are actually dating, then I ship their relationship HARD. They make a beautiful couple. Although neither person has confirmed or denied anything.
I hope you've enjoyed this post. Be sure to like and follow my Facebook page above so you don't miss out on any new and interesting posts like this one that I'm sure you would not want to miss.
Also to catch up on other posts you might have missed, click here.
Until next time, have a wonderful rest of your day.