15 Unique Date Night Ideas
By Cheyla Kolenosky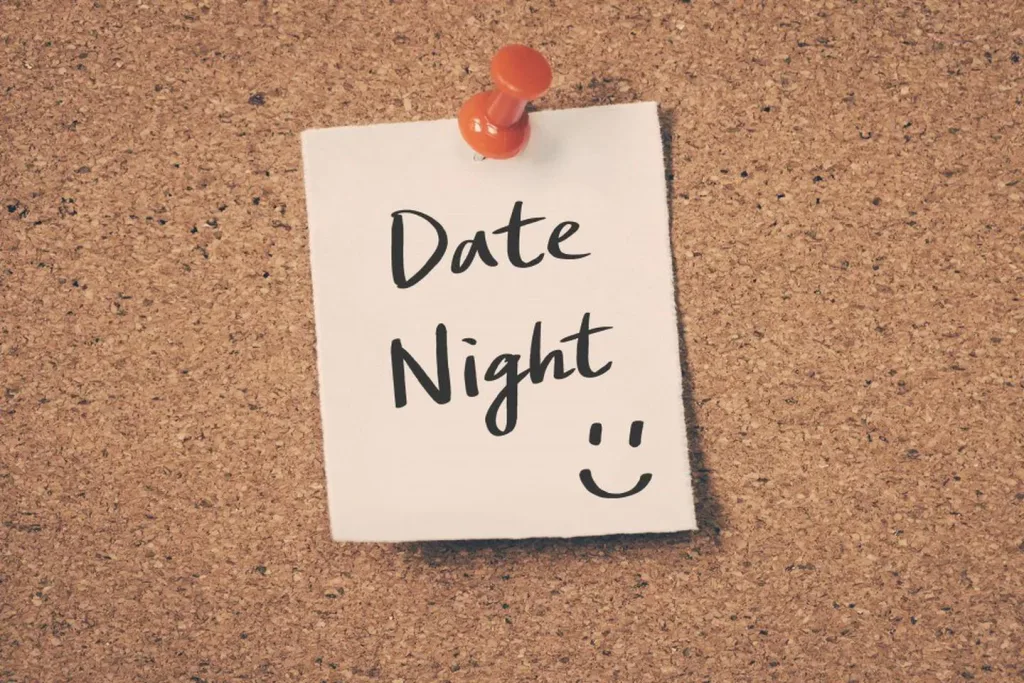 Dating can be hard, no matter the age. Coming up with memorable dates can be even harder. Whether you're celebrating an anniversary or wanting to spice your regular date nights up, here are 15 fun and unique date night ideas.
1. Go for a Picnic
Picnics are a good way to get out, enjoy some sun and hang out with the person you love. Grab a blanket, or if you are worried about ruining a perfectly good blanket, grab a vinyl table cloth. Next, grab a cooler and pack some good picnic foods. Here's some ideas of things you can pack:
-Sandwiches
-Sliced fruits and veggies with your favorite dips
-Salads such as egg salad, potato, chef's salad, etc.
-Drinks such as juice, pop, water
-Ice (optional)
-Plates
-Cutlery
-Napkins
-Don't forget dessert!
-Sunblock
-Hat
-Games
Now, this is great for the summer, but what about during the winter? Well, you can still have a picnic, just set it up in your living room or wherever you have the space and you have yourself a picnic!
2. Hit up the Farmers' Market
Every time you go to the Farmers' Market, it's always a new experience. New booths, new people, new products and produce. Nothing says summer like farm fresh fruits, vegetables and sunshine! Wander the booths and pick out some of your favorites, then go for a picnic somewhere nearby. Farmers' Markets and picnics go hand-in-hand.
3. Go to a Jazz Club
Live like you're in La La Land, dress it up, drink some whiskey (or whatever you like), and be transported to another era. Dance the night away. I don't know about you, but nothing is more romantic than treating your loved one to a wonderful meal and serenading them with live jazz music.
4. Play Pub Trivia
Pub trivia is becoming more and more popular nowadays. Hit up your favorite watering hole and play some trivia. Who knows, maybe you and your date will even win!
5. Go see a Comedy Show
Do both of you like to laugh? Well, who doesn't? Go see your favorite comedian or check out some up-and-comers. Life is hard sometimes and you need a way to take away the stress of day-to-day life. What's a better way than to go laugh at some good or bad jokes?
6. Wander the Bookstore
Books are a great way to get to know each other. You can even turn it into a scavenger hunt. Find a book you have both read and talk about. Share your favorite parts, least favorite parts, what made you laugh, what made you cry. You can really get to know each other and share in something you both love and enjoy.
7. Head to the Local Nursery
With spring on the way, more and more greenhouses are opening up. Some even have little cafes and gift shops, making them more than just a place to by plants. Not just that, but walking down the aisles of brightly colored flowers, even during the winter months, can really influence your mood.
8. Star Gazing
Star gazing seems like a cliche, but spending the night outdoors staring up at the sky can be very romantic. The best way to stargaze is to actually know what you are looking at. A great app to help you out with this is Night Sky, that way you will be confident that you are actually looking at the Big Dipper.
9. Go Camping
Whether it's out in the wilderness or even just in your backyard, there is nothing better than getting some fresh air and sleeping under the stars. Make a fire and roast some hot dogs, tell stories, sing and don't forget the s'mores!
10. People Watch
Forget that prime-time show you've been watching. Head to a local cafe and watch the people flood by. Come up with stories about what they're doing. Just don't laugh to hard that you get foam up your nose.
11. Build a Fort
Use all the pillows, blankets and furniture you can. Incorporate string lights and turn off the lights. Then make out! Obviously.
12. Visit a Botanical Garden
Botanical gardens are beautiful, especially when everything is in full bloom. Wander the trails hand-in-hand and explore the full beauty that the gardens have to offer. If they have a pond, pop-a-squat and watch the fish swim, or if it's allowed, take your shoes off and stick your toes in the water.
13. Have a Slumber Party
Grab your pajamas and get cozy! Set up a tv or laptop in your bedroom, grab some pillows, blankets, and popcorn and curl up to watch your favorite movie.
14. Go to an Arcade Bar
The arcade is a great place to make some lasting memories. Have some fun! Play games you both know or try a new one. Don't pick games that only allow one person to play. Nothing is more boring than watching someone else play a game, while you're on the sidelines.
15. Go to the Spa
The spa can be intimidating, but if it's planned out right can be a memorable one and a great way to unwind. Set it up so you and your date can have side-by side massages, facials or body treatments. Look for a spa that has complimentary services such as a dry sauna or mineral bath. Get a day pass to fully explore what the spa has to offer and fill your day with bliss.
There you have it! You don't have to settle for the same old date night idea. Spice things up! You'll end up having great times and great memories that will last a lifetime. I wish you the best of luck in trying some of theses ideas out!
Make every date a story!