12 Things to Do This Holiday Season
With Your Significant Other/Best Friend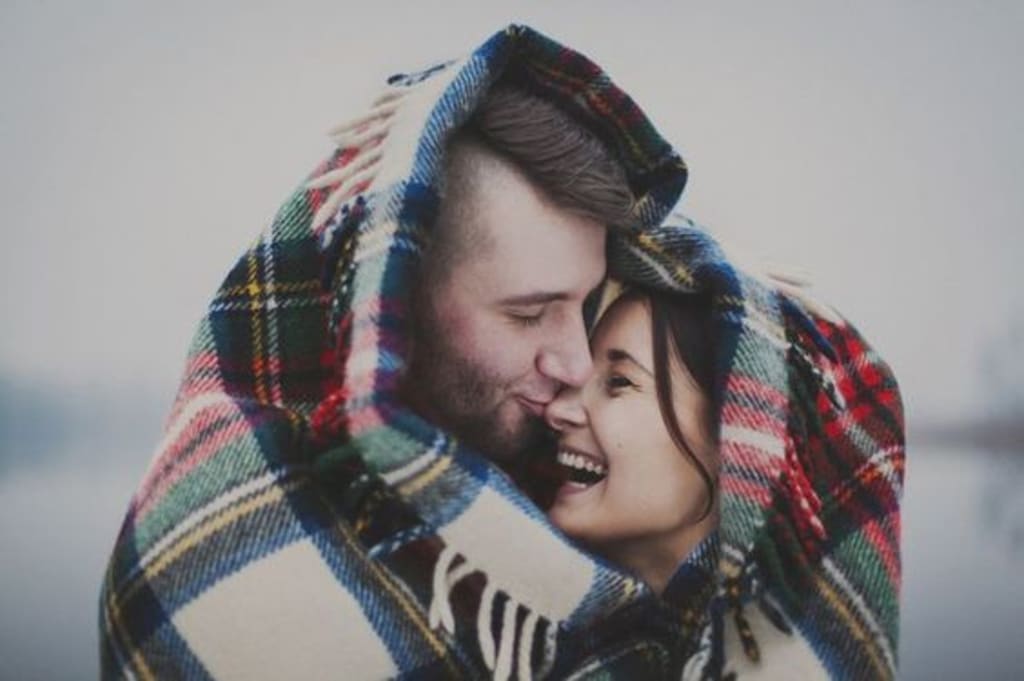 Here's a list of some simple things you can do with your significant other/best friend this holiday season to really put you in the holly jolly Christmas spirit...
1. Watch Christmas movies.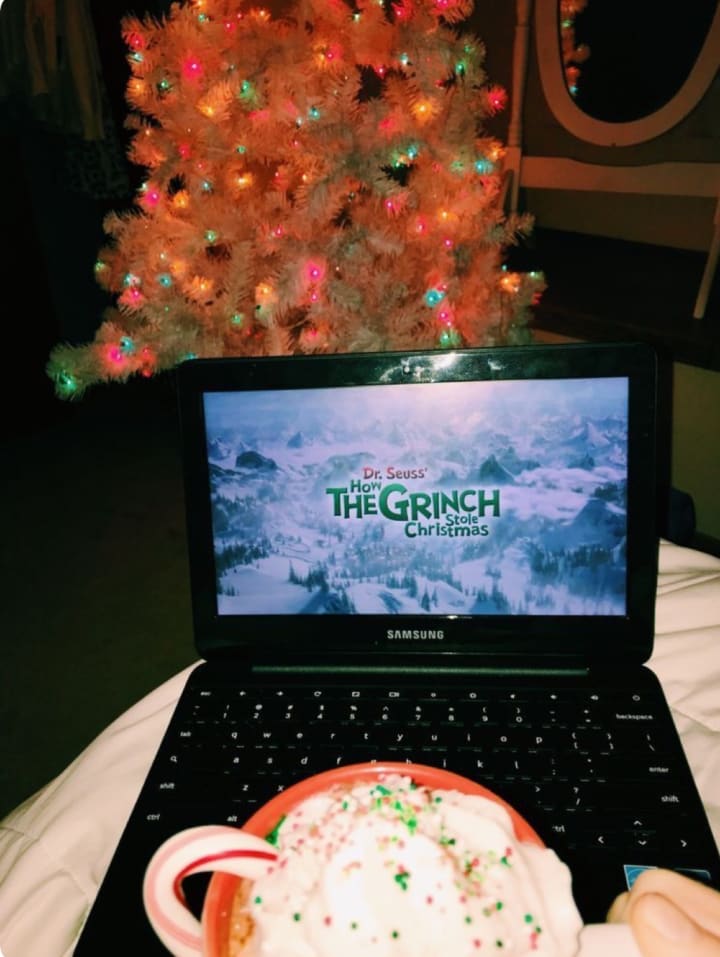 This is one you can do either by yourself, with your best friend, with your boyfriend, with your cat, honestly the options are endless. Here are some classic Christmas movies you should watch this season
How the Grinch Stole Christmas (as above)
Elf
The Polar Express
A Christmas Carol
Christmas with the Kranks (my favorite)
Home Alone
National Lampoons Christmas Vacation
The Santa Clause
A Christmas Story
2. Go ice skating.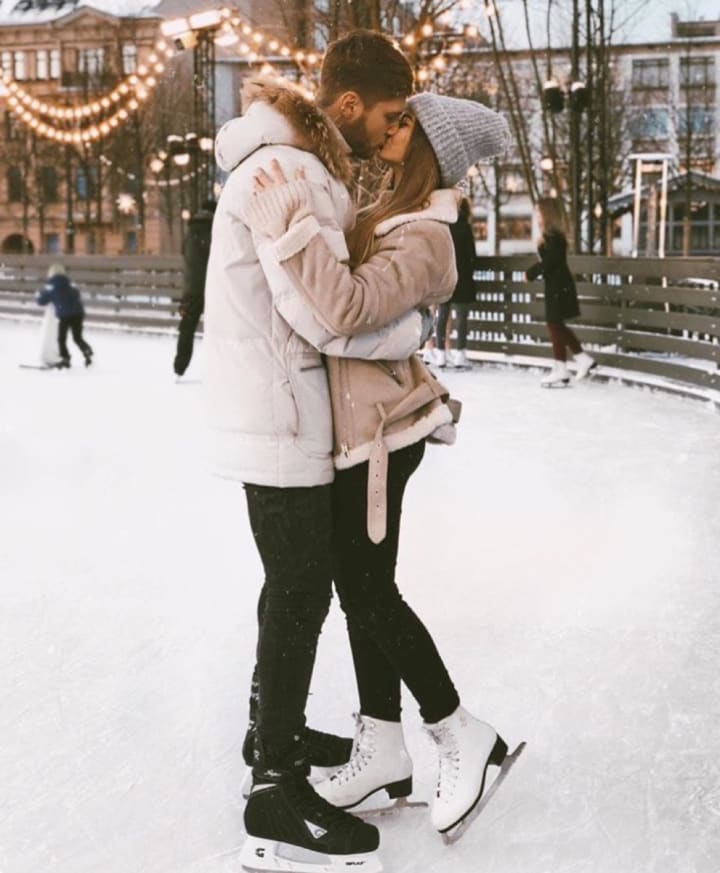 Ice skating is a Christmas classic and if you go with your boyfriend the Instagram worthy photo ops are limitless. Ice skating can be quite the romantic date. Especially if you follow it up with hot chocolate at a fireplace.
3. Get something at Starbucks.
Once again. If you want a Christmas Instagram worthy picture, go to Starbucks and get something hot so you get a cute Christmas cup.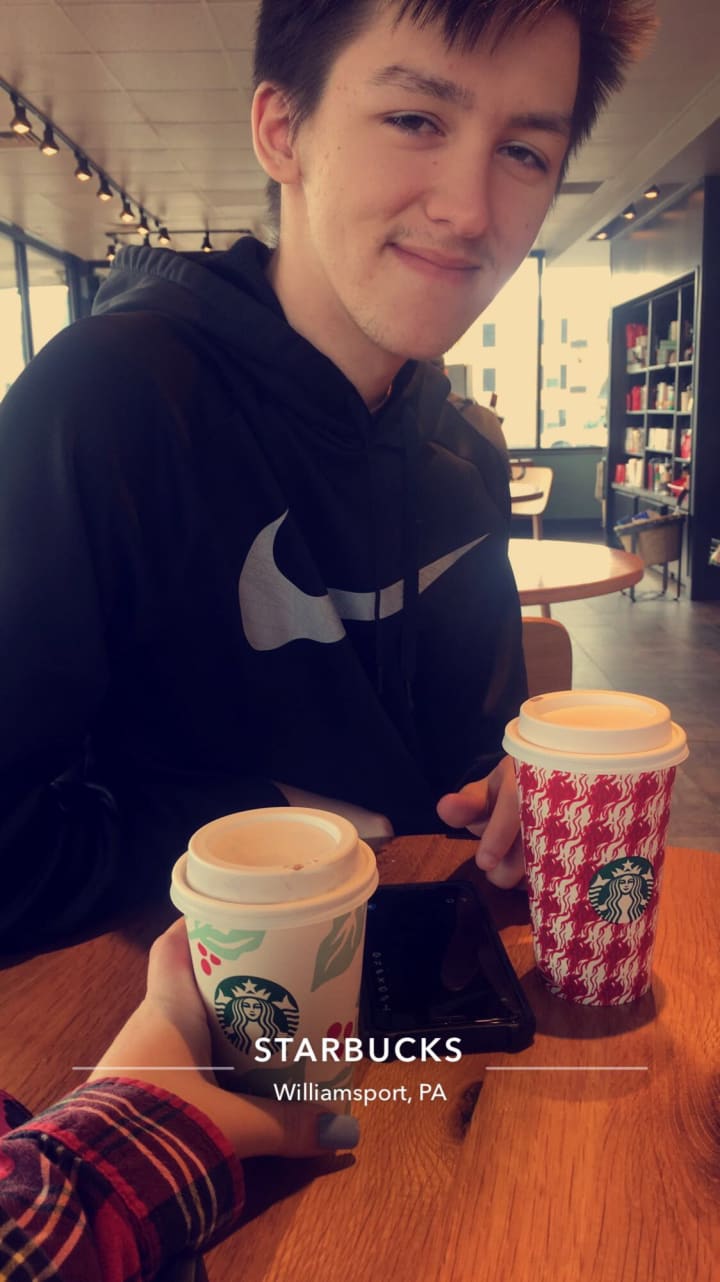 Or just take cute pics of your boyfriend with your Starbucks cups. P.S: My boyfriend is worse than a girl when he's ordering Starbucks. It's ridiculous. But I still love him.
4. Visit a tree farm.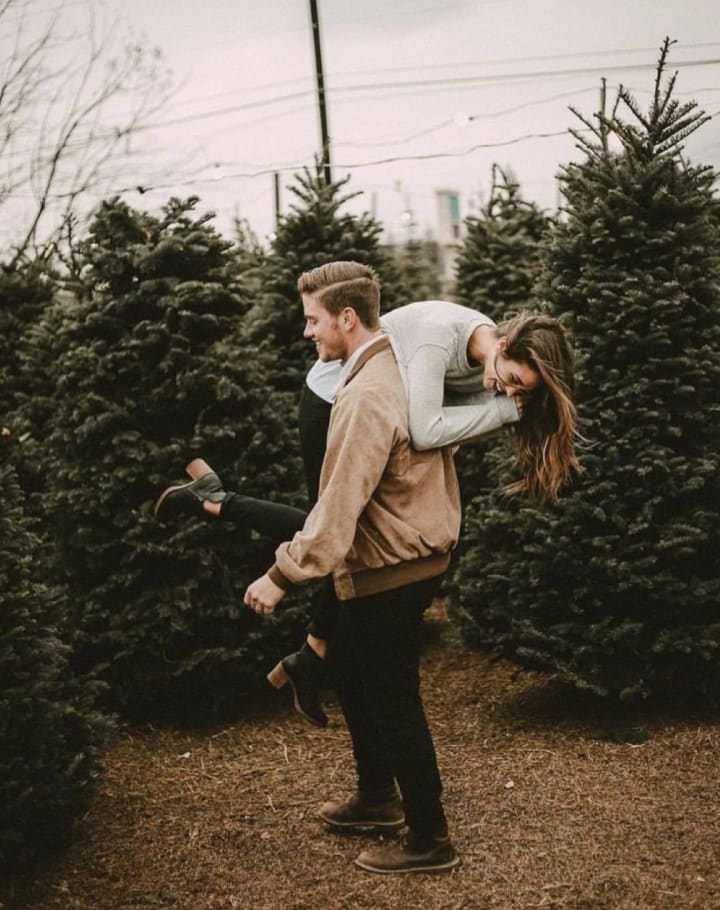 Take your boyfriend to a tree farm. Even if you aren't buying a tree, this is a super cute place to take Christmas pictures. So make sure you take your best friend so she can take the pictures for you.
5. Decorate a tree.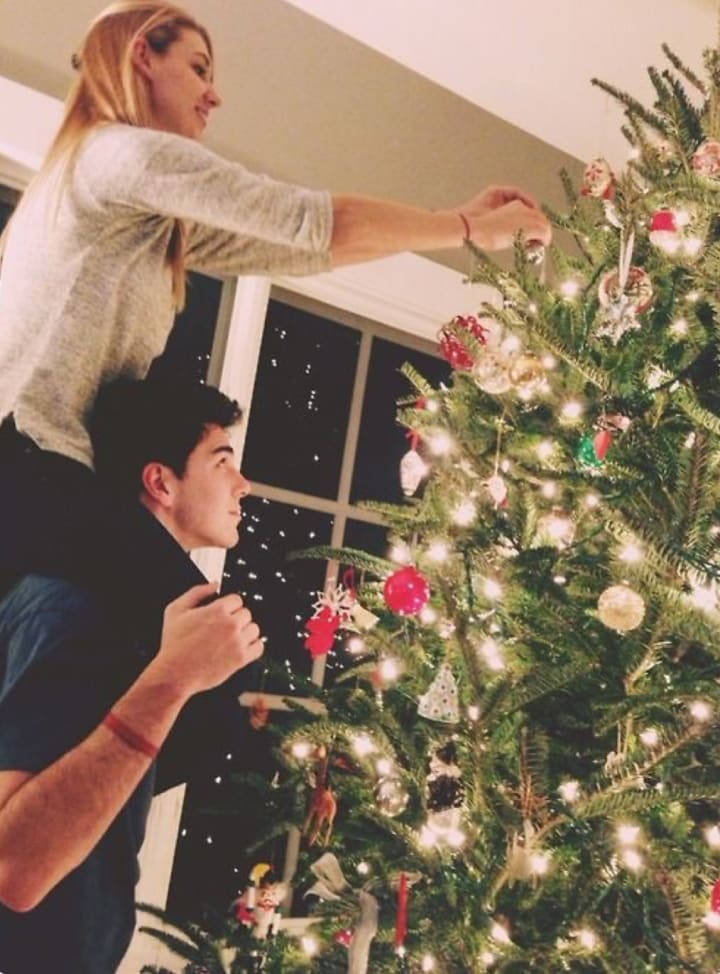 Super cute bonding experience to have with your boyfriend. Once again though it's a great photo op that's totally Instagram worthy.
6. Buy some Victoria's Secret pjs.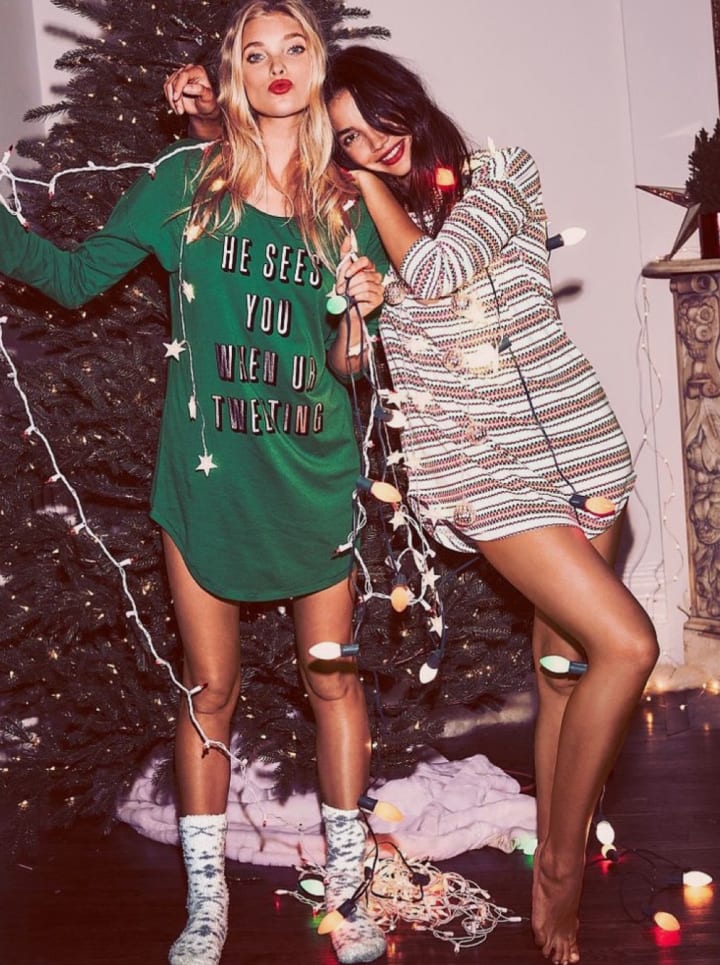 You and your best friend already shop at Victoria's Secret all the time now anyways, I know my best friend and I go at least every other week. So why not buy some cute pajamas together. Better yet, after Black Friday the majority of the pajamas go on sale or include free slippers. I just bought some pjs the other day and got some super comfy bedroom slippers with velvet bows on. I haven't been able to take them off.
7. Go see some Christmas lights .
Christmas lights are everywhere but I'm sure we all know some places that have exquisite displays. A lot of your local parks decorate for the holidays and they're not only pretty to look at but great for a picture with your significant other. My boyfriend works at Hershey Park so we will be spending some quality time at Christmas Candyland taking some cute pics this holiday season.
8. Buy matching Christmas underwear.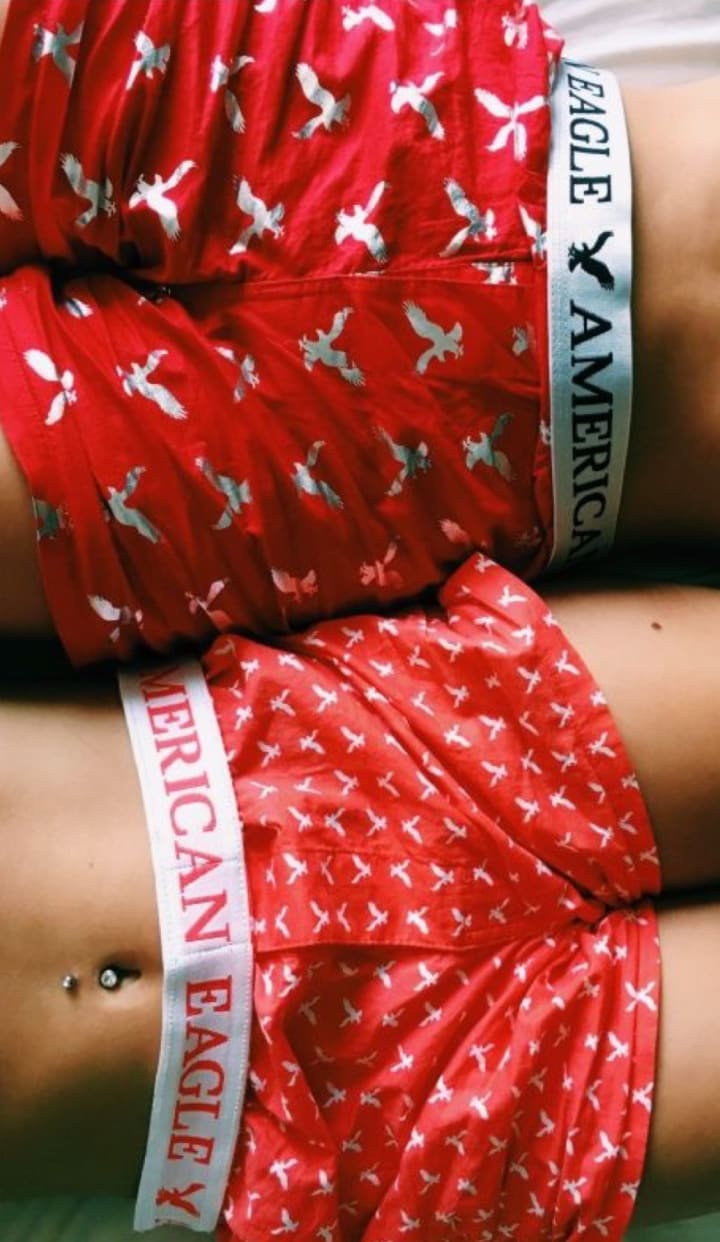 This is more of a significant other thing to do but it's a why not kinda thing. No other reason to do it other than for yourselves, but why not? It's cute.
9. Make Christmas cookies.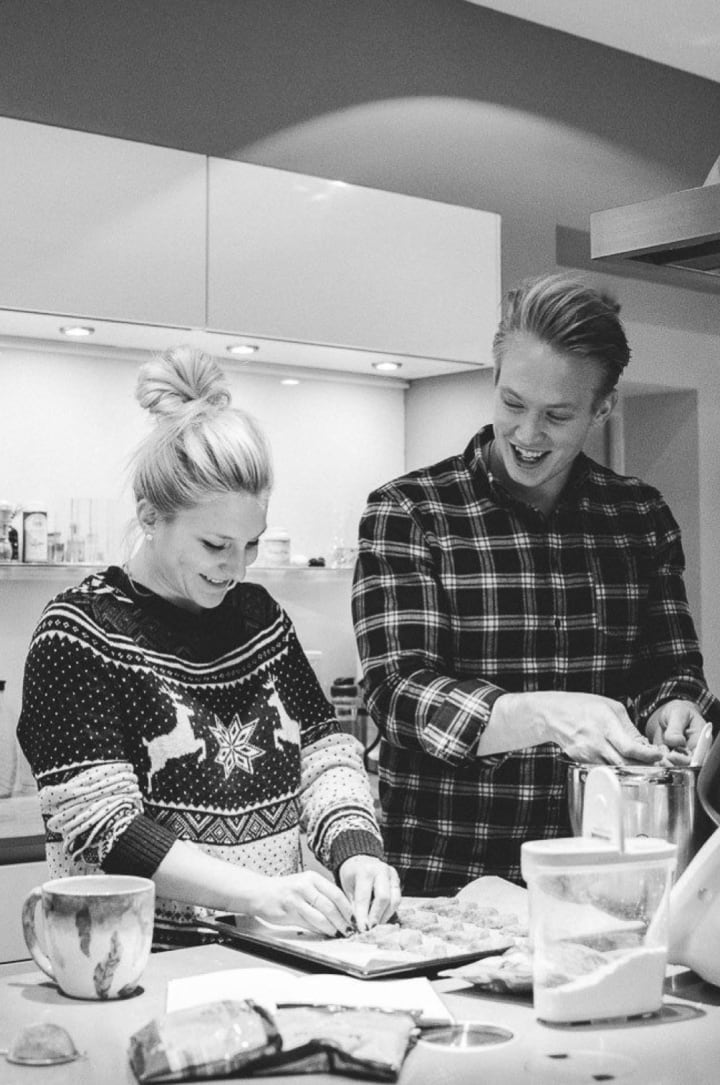 This is so much fun to do with someone else. Especially your best friend or your boyfriend. Making Christmas cookies is a super fun way to bond with your significant other. Just try not to make too much of a mess if you decide to play fight with cookie dough like in the movies.
10. Go to an ugly Christmas sweater party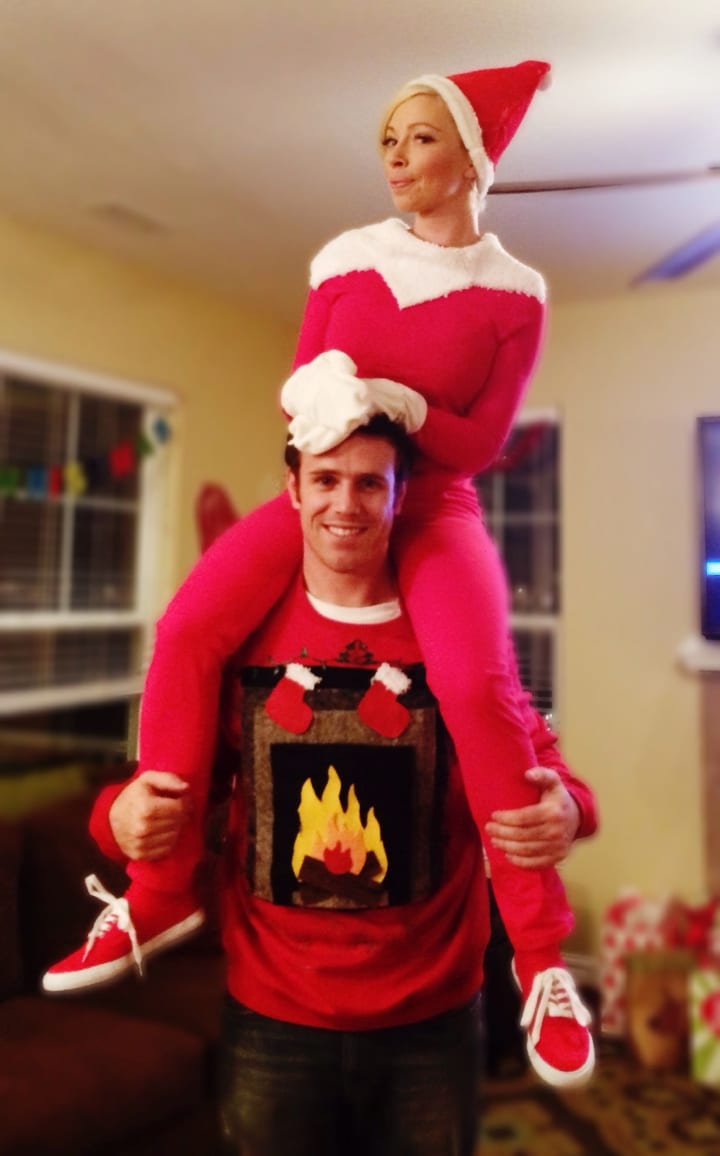 How cute is that elf on the shelf duo? Take your boyfriend to an ugly Christmas sweater party this holiday season. I have too many ugly Christmas sweaters to count.
11. Get matching pajamas.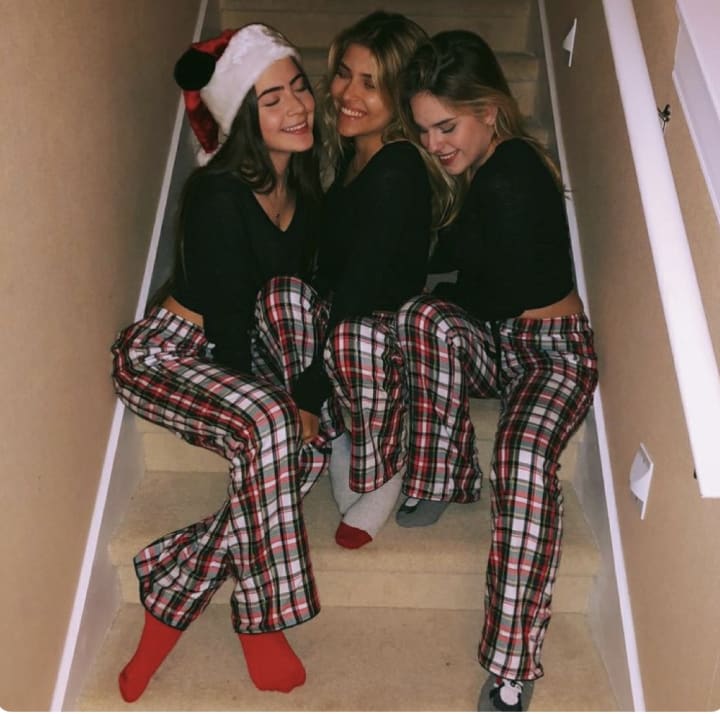 Get some cute matching pajamas with your best friend. My best friend and I are going to get some cute ones but we have yet to do that. Old Navy and Victoria's Secret are personally my favorite places to get Christmas pajamas.
12. Go on a carriage ride.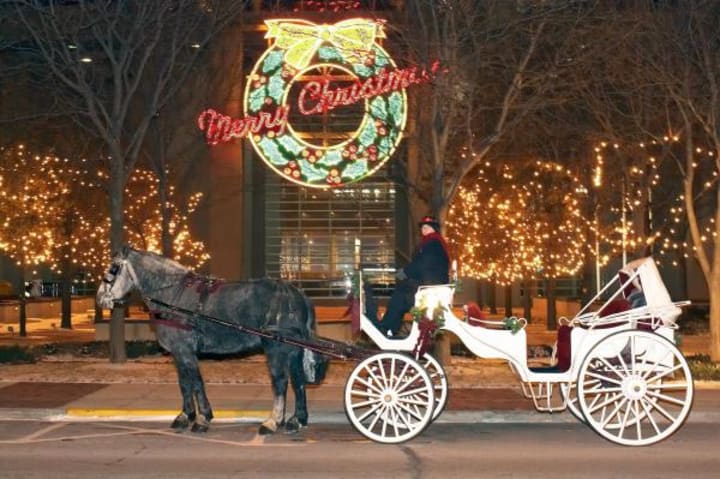 A horse-drawn Christmas carriage ride can make quite the romantic date. Make sure you take some hot chocolate because the ride might be a little cold. Obviously the best place to go on a Christmas carriage ride is Central Park, New York City but I'm sure other places can be just as nice.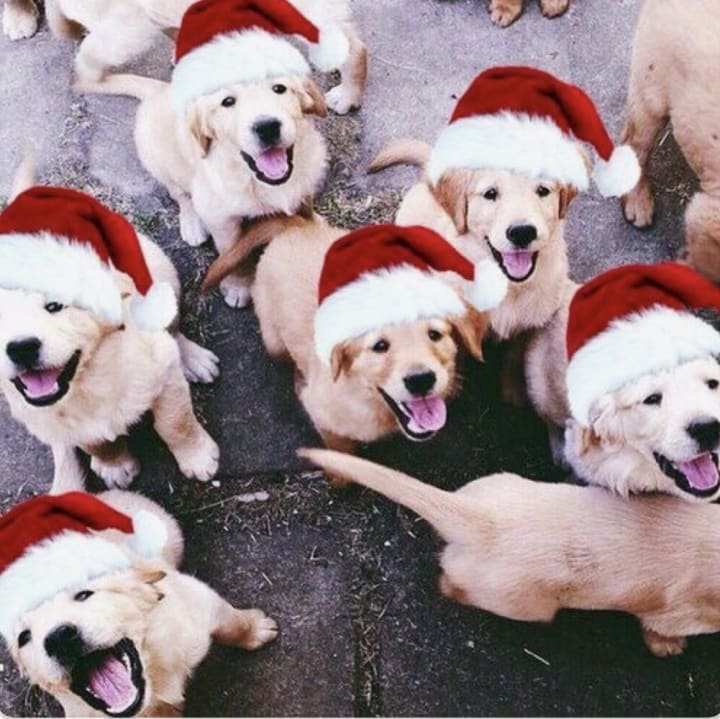 This has nothing to do with this article but can we all just take a moment and realize how adorable these puppies are. I about melted when I saw this so I figured I'd take some time and show you all what Christmas really means—puppies with Santa hats obviously.
list
About the author
HACC graduate with Associates Degree in Social Sciences, LGBTQ+, raging liberal, feminist.
Reader insights
Be the first to share your insights about this piece.
Add your insights