10 Interesting Katy Perry Facts
Cool Katy Perry Facts You Should Know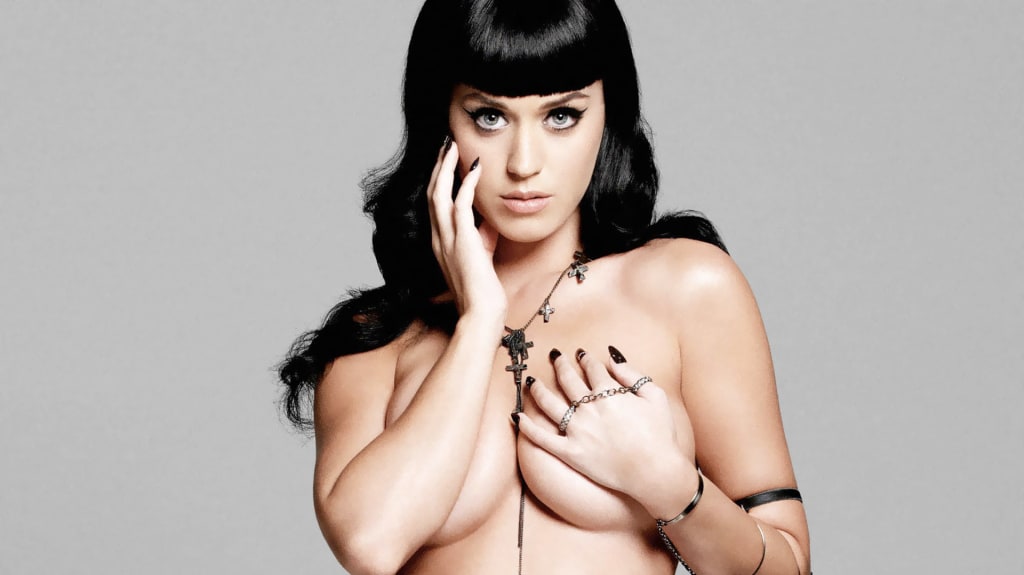 -She goes as Katheryn Elizabeth Hudson in real life.
-She was born on October 25, 1984, in Santa Barbara.
-By substituting her mother's maiden name for her own, she came up with the stage name Katy Perry.
-But before that, she released her debut studio album under her own name, which featured aspects of modern Christian music and Christian rock.
-Before signing a deal with Capitol Records, The Island Def Jam Music Group and Columbia Records dropped Katy Perry as their artist.
-Additionally, prior to her 2008 meteoric rise to popularity, she contributed the background vocals to Mick Jagger's "Old Habits Die Hard," a song from the 2004 film Alfie.
-She had an appearance in Gym Class Heroes' music video for "Cupid's Chokehold," which was released in the early 2000s, but unless you were a fan, you probably missed it.
-She also appears in P.O.D's music video for "Goodbye for Now."
-She was once a part of the Warped Tour roster despite being one of the biggest pop stars today.
-With more than 109 million followers, she has the most following of any individual on Twitter.
-Her halftime performance in the 2015 Super Bowl was the most watched and highest rated halftime performance ever, drawing close to 120 million viewers.
-The lips of Scarlett Johansson are the inspiration for the song "I Kissed a Girl"!
-Additional information about the music video: in the 2011 rendition of "The One That Got Away," she cast Diego Luna as her ex.
-Selena Gomez, Kelly Clarkson, Britney Spears, Iggy Azalea, and Nicki Minaj are just a few of the pop singers for whom Perry has written songs.
-Since 2011, she has consistently been on the Forbes list of the highest-paid musicians.
-Furthermore, despite her fame, the singer has never taken home a Grammy.
She was raised strictly.
Katy acknowledges having a difficult upbringing. Katy and her siblings were raised in an evangelical home by their parents, Christian preachers Keith and Mary Hudson. Certain types of music and typical kid activities like reading Harry Potter novels or watching The Smurfs as a kid were not permitted for Katy. Fortunately, she caught up in her adult life and even started acting in the animated fantasy in 2011.
She didn't finish high school.
At the tender age of 15, Katy quit school to concentrate on her singing. She later said that she wished she had persevered and finished her studies, though. Without a few qualifications, she's not doing too badly for herself.
She consistently dons the same tracksuit.
Katy Perry always travels in the same Adidas tracksuit to avoid the paparazzi. She does this to make their images less valuable so that the media cannot utilise them. No fancy magazine would publish a photo of the same loungewear, right?
Katy was contemplating suicide.
Even celebrities who seem to have it all together, like Katy Perry, struggle with mental health concerns. The celebrity broke down in tears when speaking with followers on a livestream in 2017 and revealed that she struggled with depression and alcoholism. She added, "I created a song about [suicide]. So I would think those things, feel that miserable, and be that melancholy makes me feel humiliated. Either you are adored or you are correct. I merely desire to be liked.
Her pets are also quite well-known.
Katy has a strong affinity for animals. She has two dogs, Nugget and Butters, and she once owned a cat named Kitty Purry. In actuality, her pets are now as well-known as their owner! The bio of "Nugget Perry," who has a Twitter account, reads, "I'm such a bitch." You could say that information like this makes you like Katy even more!
She Designed Her Own Barbie Doll, the Star
Katy Perry purchased her own Barbie doll to support charitable causes. Katy's cupcake attire served as the inspiration for the one-of-a-kind Barbie, which included 70 freshly baked cupcakes. At auction, the outfit brought in $15,000
She firmly believes in aliens.
Katy acknowledged that she is a spiritual believer and that she is certain that aliens exist in an interview with GQ magazine. Imagine: How conceited are we to believe that we are the sole life form, she asked? Please excuse us while we investigate alien conspiracies.
She has a Disney VIP Pass.
Katy has intensified her fascination with all things Disney! She has access to Club 33, a member-only restaurant at Disneyland, exclusively through a VIP pass! The well-known celebrity even acknowledged in a Vogue magazine interview that she was an amusement park junkie and frequently dressed as her favourite characters.
Which of Katy Perry's facts did you find most interesting? Please share your thoughts about the star in the comments box below.
Reader insights
Be the first to share your insights about this piece.
Add your insights