Top 10 YouTube Channels for Horror Fans
You may even be so terrified you'll never use the site again after you watch any number of videos uploaded on these YouTube channels for horror fans.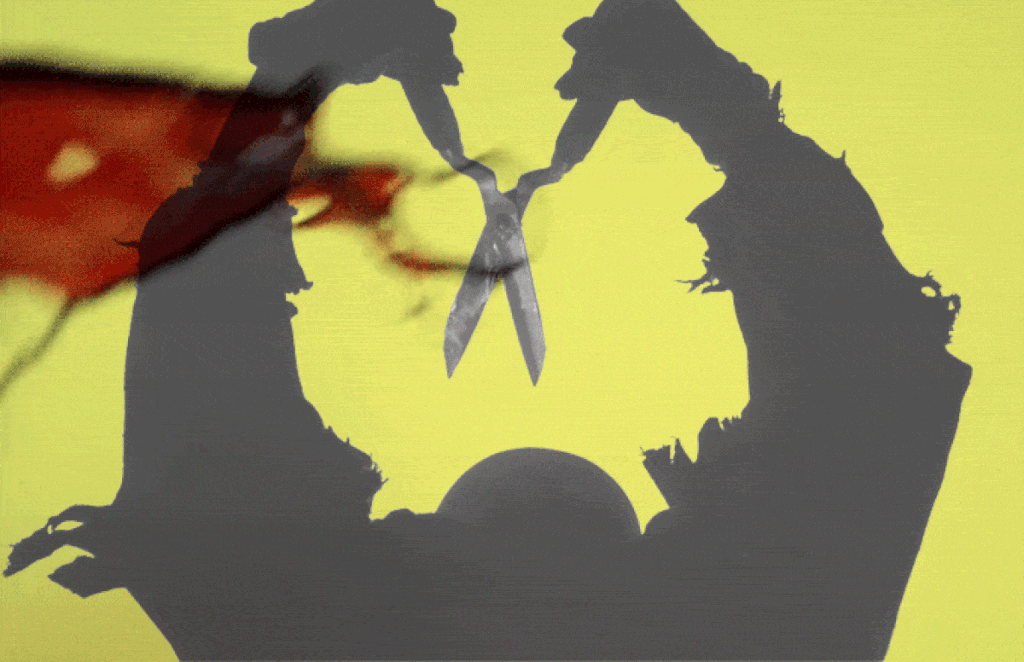 Horror isn't always the most praised or influential of genres, but there's plenty of fans dedicated to it in multiple ways. One of the best place to find all things horror is YouTube, which is chock full of varied channels bringing their own take on horror. Whether by uploading videos on unsolved mysteries, or having multiple playlists on many different driving themes, these YouTube channels for horror fans bring out the most sickening tales and dangerous secrets hidden in the dark.
While they may feel like nothing but videos posted on the internet, many of them will send goosebumps through your spine. Some will make you rethink walking into that dark, unlit hallway. Almost all of them will simply make you rethink every possible step you take after watching, for these YouTube channels are not for the easily frightened. Watch at your own risk as these horror faithful YouTubers present boundless of content on cryptids, urban tales, mysteries, and creepypastas alike.
Self-proclaimed "#1 source for horror on the web," Bloody Disgusting is definitely a fan of horror, especially in film. The BD Horror Trailers and Clips YouTube channel is a stop shop for all fans of horror, and makes keeping up with all your top favorite horror films coming out this year as easy as clicking subscribe.
Following our most recent holiday, one of the best YouTube channels for horror fans posted an instant must see: Hereditary. Other popular uploads include prank videos, like the "RINGS TV Store Prank," and festival best, like "Cannes 2018 Critics' Week."
Videos pertaining to more thrilling, or supernatural oddities in terror, like the one shown above, are a dime a dozen on YouTube. Only Dark5 does it best, however, in terms of actually bringing out that fear in the unknown and repressed occurrences throughout history.
Dark5 is also among YouTube channels for horror fans simply for a wide range of videos that all stipulate some rather interesting leads on unanswered conspiracies. He even touches on some of the top five strangest deaths in history. It may not sound as terrifying as the rest, but Dark5 makes it work. Check out some of his playlists for the most efficient introduction to the horror side of YouTube.
This YouTube channel directly intends to freak you out with the most terrifying stories. It's not your typical place for creepy horror videos, but I assure you there are plenty of stories that will blow your mind.
What makes it one of the scariest YouTube channels for horror fans is the fact that you sort of have to guess if the stories are real or not. While they may seem to be fake at first, many of them feel real and will challenge all horror fans, for you will feel nothing else but the urge to turn around. I suggest you don't.
If you've ever been on reddit, heard of Slenderman, or are just generally a fan of the most terrifying urban tales, you'll know of MrCreepyPasta. Judging by the video above, it's safe to say they hold the standard in what all YouTube channels for horror fans should have: utter creepiness mixed with the mystery of fact or fiction.
This is what has made MrCreepyPasta a legend in horror. There's plenty of different videos to get lost in, a majority of which are individual tales of pure creepiness, or urban mysteries. I suggest not watching any of the top 4 creepypastas after dark.
Not so many YouTube channels for horror fans tend to draw on one element or subject among the trope, but Swamp Dweller makes it happen. The channel stays up to date on all the latest freaky stories, plus their many playlists help you to pick and choose how to watch the channel best.
Though still at only around 50 thousand followers, the large amount of swamp cryptids, horror commentaries, unsolved mysteries, and more are still capturing the eyes of many horror fans.
Home to more unique and, if anything, entertaining horror videos, Insomniak is a channel of random wonders. Don't let this fool you though, as the self-narrated true stories are still immensely terrifying, some of which may even have you feeling a bit paranoid.
The uploads in this addition of YouTube channels for horror fans is mostly dedicated to lists. Videos also vary from thirty minutes to two hours, but that's a large quantity of videos for plenty of viewing. Especially for being somewhat of a newer channel, I suggest checking it out.
Uploading videos of true and creepypasta horror tales, UNIT #522 is probably one of the single most eerie YouTube channels for horror fans. With 161 thousand subscribers, it's clear they have amassed a pretty large following, one that only grows with each new video of more enticing fear.
The endless list of creepypastas and horror stories aren't ones you should be falling asleep to. If you're actually going give this channel a try, I suggest watching "The Devil's Picnic," or "Smile."
With a variety of different uploads, in addition to a massive community of podcasts, Chilling Tales for Dark Nights is one of the most extensive YouTube channels for horror fans. Their latest Horror Hill weekly podcast, hosted by Jason Hill, reached to #39 on iTunes' Arts charts, and the over 200 thousand subscribers is enough to see their popularity.
This frightening YouTube channel is home to terrifying stories, many of which are told in individual videos, but some have even been uploaded into lists. If you want the best in horror content on YouTube, subscribe to Chilling Tales and also check out their community of similarly disturbing stories.
Mr. Nightmare is a well-known place for all horror YouTubers. With 3.3 million subscribers, along with over 150 videos, the channel is respected among YouTube channels for horror fans. Their various uploads are also rather different compared to its counterparts, like the above "Social Media Horror Stories," or even "Tinder Horror Stories."
As you can see, Mr. Nightmare holds a special place amongst fans of fear. Their variety of disturbing tales and true horror stories are shaking depictions of events we all would much rather not have even heard. If you're one to get terrified easily, I suggest staying far away from Mr. Nightmare.
I figure it says it all in the name, but Horror Addict tends to be overlooked as a cache of current movie trailers. They may only have around 700 subscribers, but with new horror films being released almost monthly, they're becoming a necessary outlier among YouTube channels for horror fans.
Catch up on all the latest trailers of the scariest horrors coming out this 2018. It's full of official trailers, most of which I bet you've never seen before, and is sure to grab every horror fan's attention. I personally suggest watching "In Darkness 2018 Trailer," but their most recent upload of the trailer for Castle Rock is as frightening.
pop culture