Top 10 Horror Movies on Amazon Prime Video
This Halloween, check out the Top 10 most popular Horror movies recently added to Amazon Prime Video.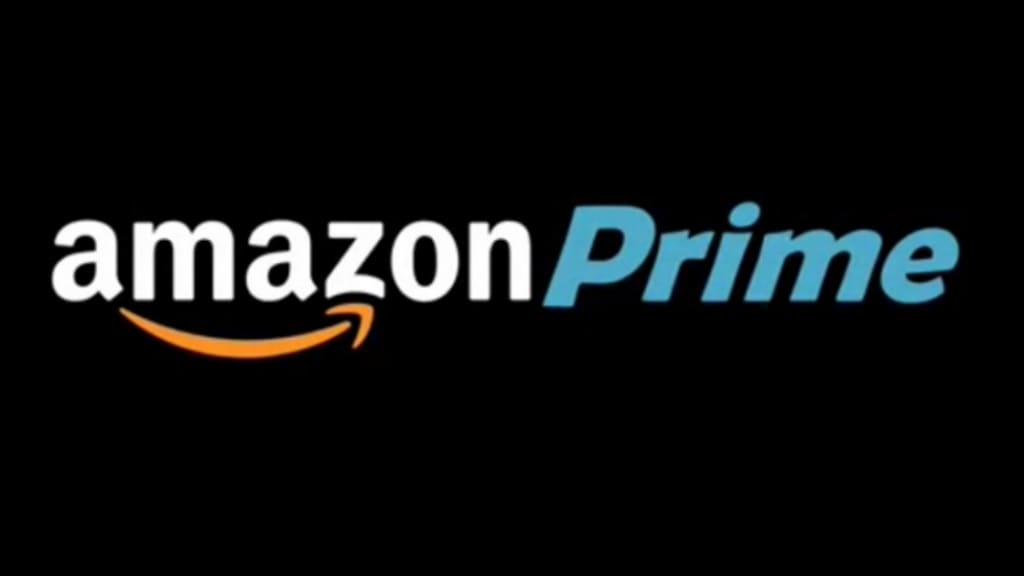 Courtesy of Amazon Prime Video
Now that Halloween is just around the corner, the time is ripe for catching up on Horror movies. And what better place to start than on Amazon Prime Video?
Of course, viewing the most popular, recent additions to Amazon Prime Video requires paying a monthly or yearly fee. But, if you've never tried it before, APV offers a free 30 day trial subscription.
That gives you plenty of time to enjoy some thrills and chills leading up to and following Halloween, an adult holiday which rises in popularity year by year.
Each of these 10 horror flicks scored at least four star reviews by APV subscribers and most are newer releases you might have missed. Sure, you can watch scary old favorites, but, maybe it's time to catch up on the ever increasingly terrifying horror movie genre.
You've heard of Netflix and Chill? Well, this Halloween, get ready to Amazon Prime and Chiller!
Spaceship Terror
Who knew there were serial killers in space? That's what this crew finds out when their spaceship becomes marooned on a desert planet. Rescued by a maniac, maybe they should have waited for a kinder, gentler race of Aliens to pass by?
A Haunting on Potter Street
If you like paranormal investigative documentaries, this scary movie is a good choice. Follow a film crew locked in overnight at a spooky old train station in Saginaw, Michigan, and learn what goes bump in the night...
America's Deadliest Home Video
Danny Bonaduce has been lampooned for being in some pretty cheesy stuff since the end of his Partridge Family run. But, this time he scores gold with the audience in a bloody, comic story of a man who runs away from his family. Shoulda stayed home with mom and the kids Danny...
The First Date
A world weary woman gives online dating a last go and scores by meeting a handsome and wealthy theater owner. The only snag? He prefers REALLY scary movies...
Die Laughing
When stand-up comedian/serial killer Bob Golub says he killed in his last set, he means it. Literally. If you catch his act, make sure you sit close to the fire exit...
PRND (Park Reverse Neutral Drive)
Think your Uber driver is scary? Then don't watch this terrifying flick which combines online taxi services with cutting edge spying techniques. But, if you do, you just might end up switching to Lyft...
Fury Redux
A remake of the 2006 classic, this short Indie film explores the sometimes terrifying consequences of dating in 2017. When a young attorney finds out his older paramour has Daddy issues, it makes defending her in a murder trial one spooky court case.
Misfit
A high school girl is learning nothing at school or home except bullying and negligence. That atmosphere sets the stage for a mysterious stranger who's willing to teach her a new lesson: How to get even...
Satanic Meat Cleaver Massacre
A disruption in the Space/Time continuum opens a portal into Hell. So, what has Satan been up to all these years? Sharpening up his meat cleaver slashing skills, what else?
I Had a Bloody Good Time at House Harker
The top horror movie rated by Amazon Prime Video subscribers finds the Harker brothers (descendants of the man who finally vanquished Count Dracula) as small town pariahs. Until one of Dracula's grandkids comes to town looking to even the score.
There you have the Top 10 most recent horror movies viewable on Amazon Prime Video.
If you're already a subscriber, check these popular horror flicks out and see what you think. If not, give APV a 30 day free trial and get ready for some scary binge watching.
And, Happy Halloween!

Reid Moore
I am a Freelance Writer living in Riverside California who writes on a wide variety of topics including News, Politics, Popular Culture, Science, Music, Poetry and Art.
See all posts by Reid Moore →