This Is Halloween: Find Out What 2017's Most Popular Halloween Costume Choices Are
It's nearly the time of year again to pull out your pumpkins and reach for the butcher's knife.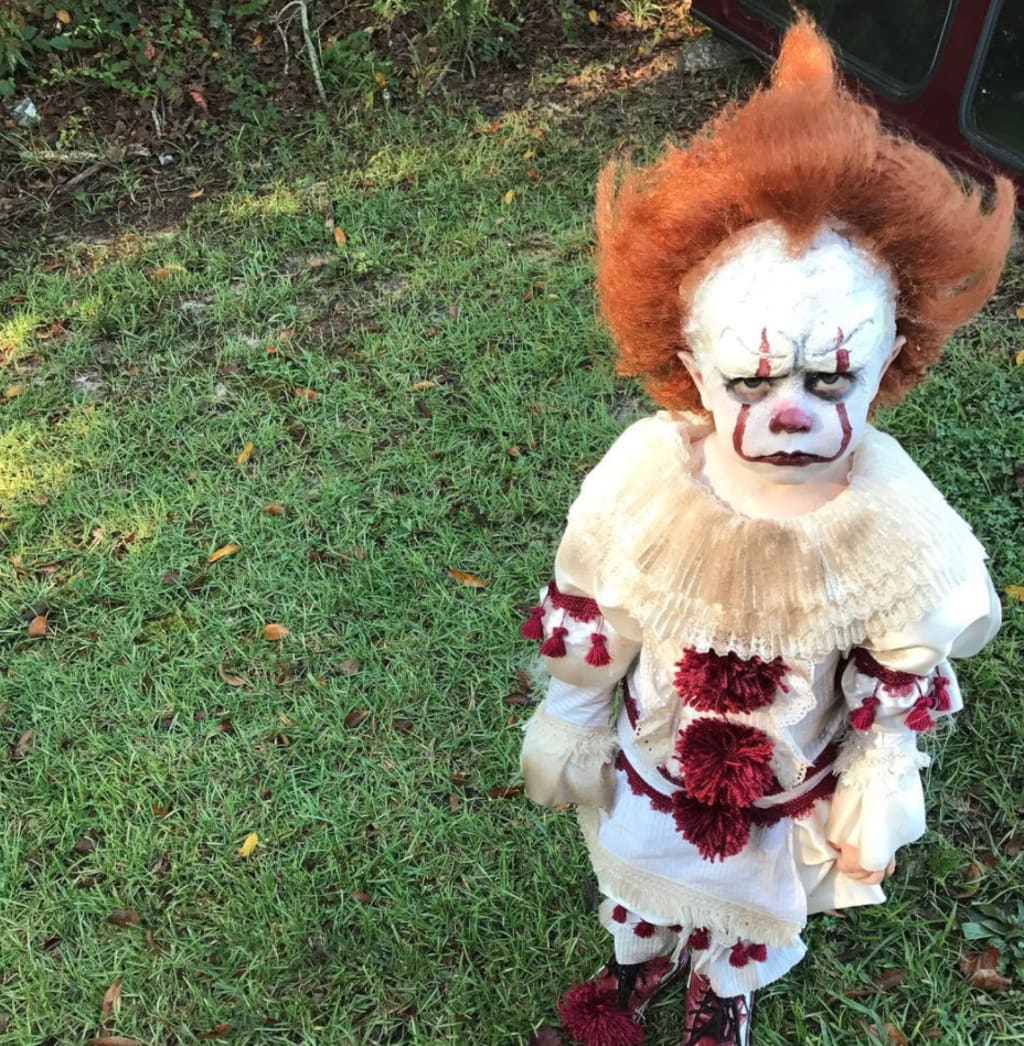 It's nearly the time of year again to pull out your pumpkins and reach for the butcher's knife. When "duh, I'm a mouse," just won't cut it, and if you are struggling to think of what kind of slutty vampire or kinky werewolf to go as, we have collated the most popular outfits of the years. Pinterest has revealed exactly what people have been looking at in the run up to the spooky season and what you should avoid if you want to stand out from the crowd.
Remembering back to 2016, you could barely move for boys and girls dipping wigs in blue and red paint to play Daddy's lil' monster as Harley Quinn. This year, we will continue to "clown" around as we make ourselves look pretty as Pennywise. Given the record-breaking success of Andy Muschietti's #IT, there are no prizes for guessing that Bill Skarsgård's red-nosed nightmare is the most popular outfit choice of 2017. However, if baggy trousers aren't your thing, there are plenty of other popular choices to get those creative juices flowing.
Wonder Woman
Given Gal Gadot's performance in this year's superhero spectacle #WonderWoman, the popularity of Diana Prince is soaring like an invisible jet. A simple piece of rope for a lasso and you are pretty much set to go with this one!
Ken Dolls
RT HipHopVibe1: Jay Z wasnt ready Twitter went in on the wig he wore with his Ken Doll Halloweencostume pic.twitter.com/N4fOTKuVTq— #misunderstoodgenius (@traxsmyth) November 1, 2016
While Barbie continues to be a fashion-forward feminine icon, let's not forget that life is also plastic and fantastic for her beau Ken. If standing in a cardboard box all night is your idea of fun, you too can do some free advertising for Mattel. If it was good enough for Beyonce and Jay-Z, why wouldn't it be good enough for 2017?
Jon And Daenerys

If you and your aunt are going somewhere together this Halloween and wan't to shock the neighbors, go as Jon and Daenerys from HBO's #GameofThrones. Pop to Ikea to get a rug for Jon Snow's Night's Watch shabby chic, and Dany is a simple blonde wig with some dragon Beanie Babies. Warning: Incest is not advised.
Disney Characters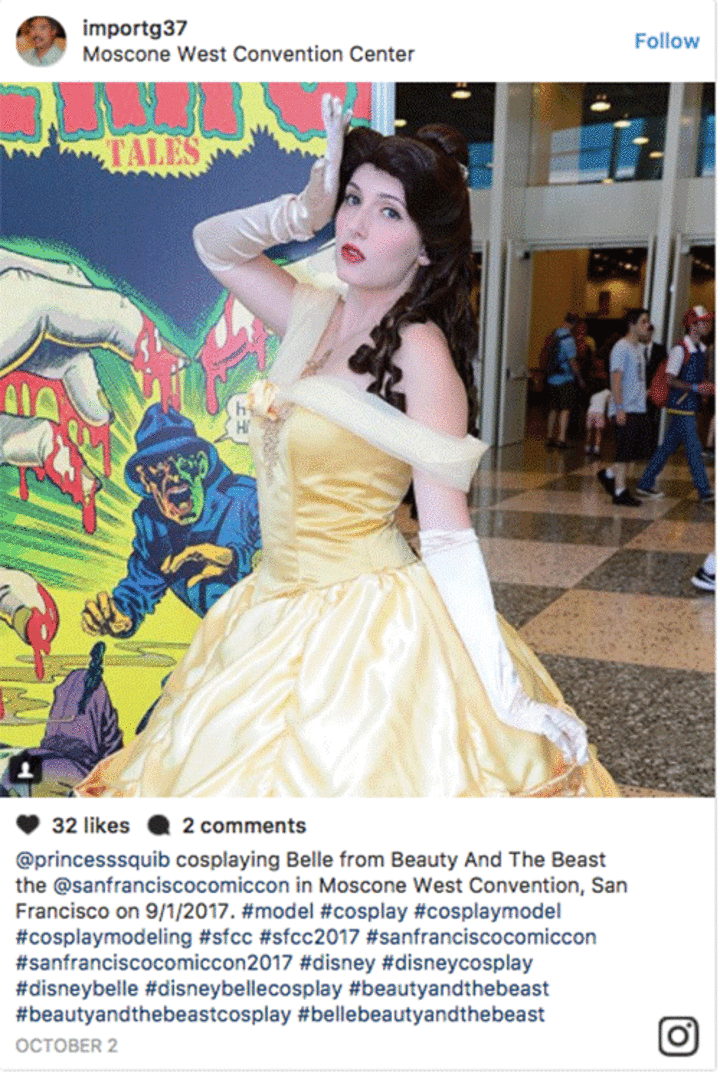 With all the live-action Disney movies coming our way, is it any surprise that the term "Disney characters" has been pinned more than 675,000 times? Belle from #BeautyAndTheBeast has been pinned 60,000 times and — also increasingly popular — searches for Gaston and his maids have gone up by a whopping 680%. Well, someone must be searching it.
Groot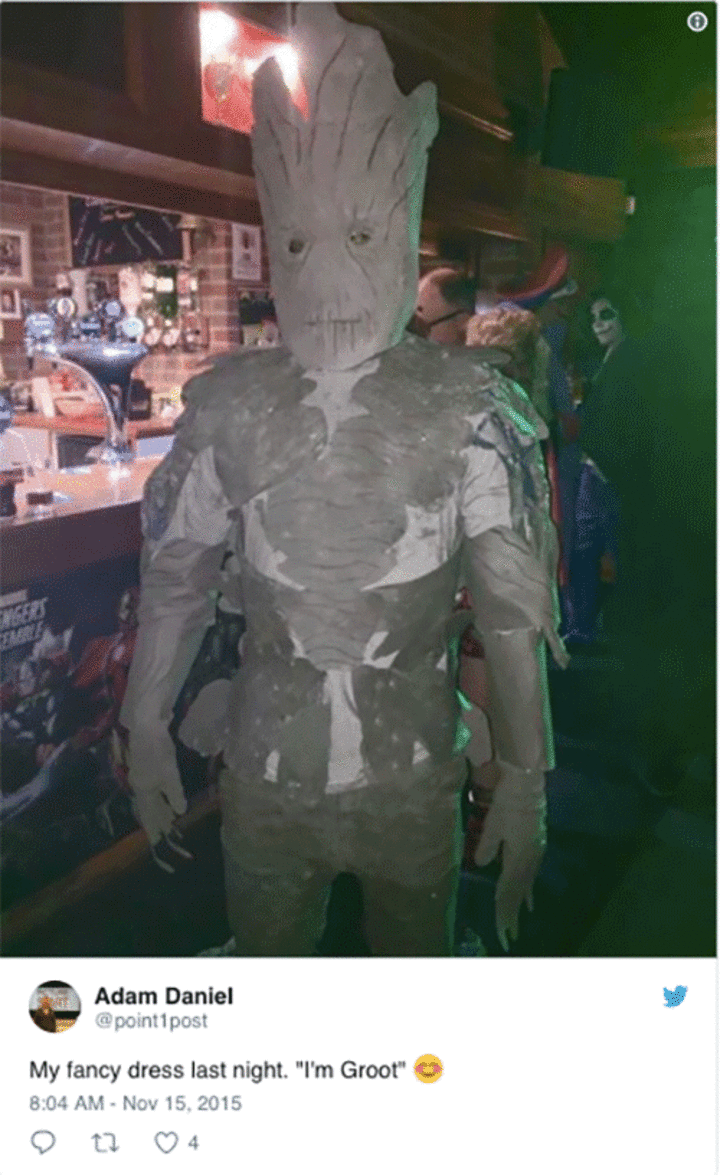 Not the easiest costume to pull off, but taking an axe to the garden and going as a walking tree from Marvel's #GaurdiansOfTheGalaxy is on the rise. If you too want to go as Groot, why not "branch" out with your own artsy take on the sci-fi scoundrel?
Unicorns
Slutty cats are so Mean Girls 2004, so these days why not put on a tutu and stick and ice cream cone on your head? Voila, instant unicorn. With the recent craze around unicorn frappuccinos, searches for this costume have risen by 110% since 2016.
Giraffe Makeup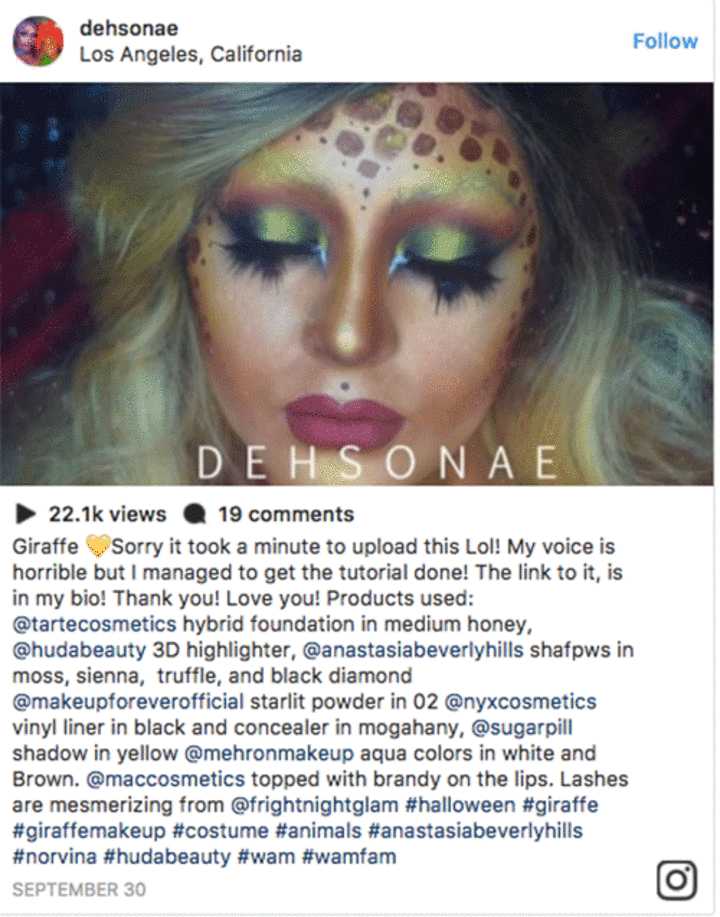 Also heading up the ranks are our long-necked friends from Africa. Animals are always an easy choice, but you might be shocked to learn that searches for tutorials on "giraffe makeup" have shot up by 1,200% since last year.
Elsewhere, clown makeup is obviously a big hitter in searches, as are Lichtenstein lips and "pixel face." Other popular outfits include the ever spooky #StrangerThings, Spider-Man/Woman, and Audrey Hepburn costumes thanks to HBO's Big Little Lies. Strangely missing from the pack are the likes of the Sanderson Sisters from Hocus Pocus, or other long-term favorites like Batman and Superman. Superheroes will always remain popular, but it seems we are moving toward more unusual Halloween ideas. While nothing is amazingly new to 2017, true horror hounds have probably been planning their outfits since last year. Whatever you plan on going as, just remember, is it really Halloween unless you go home with your makeup smeared and a wig half-hanging off? No, I don't think it is!