Things Don't Get Stranger Than These 'Stranger Things' Funko POP! Vinyl Figures
Just in Time for Season 3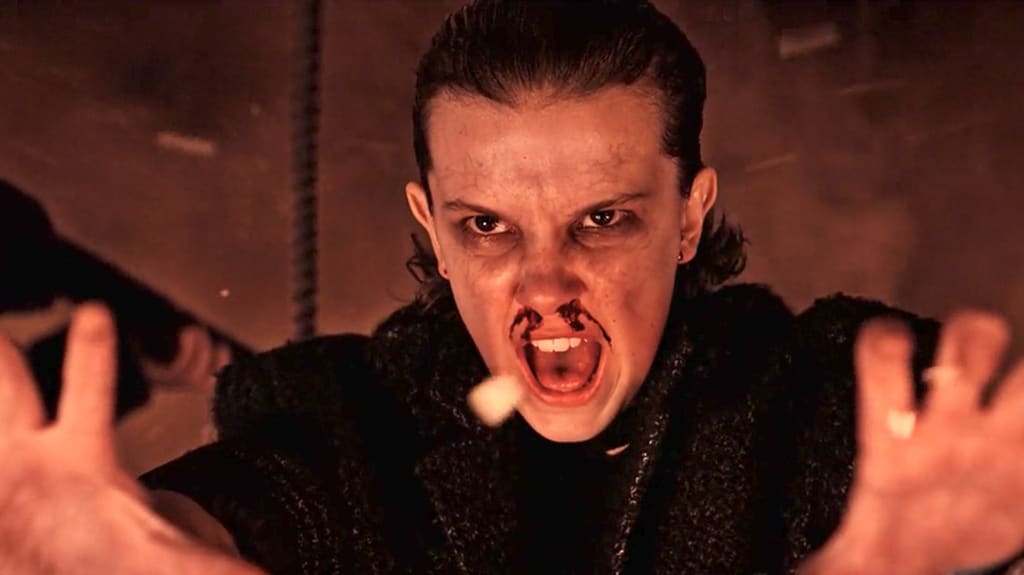 When it first came out, no one could have predicted what a cultural force Netflix's Stranger Things would become. The heavy use of 80s nostalgia could only garner attention, not genuine interest. But coupled with a talented cast, strong writing, and visual flair, the show became a hit with most demographics. So it came as no surprise when Netflix began a rapid multimedia expansion of the series. Themed boardgames? Ornaments? Backpacks? All sorts of merchandise are either on the shelves now or on the way in the near future.
But in the flurry of new product announcements, everyone seems to have glazed over Funko's POP! Vinyl Figures, now a staple for most Hollywood franchises. Just because they're common doesn't mean they don't deserve credit, however, because Funko's second lineup for the second season of Stranger Things is some of their best work. Even though these look like they came straight from the Upside Down (beady eyes and no mouth—definitely otherworldly), they'd make a fine addition to anyone's collection. If you're still a little hesitant to order some for yourself, check out my review:
Eleven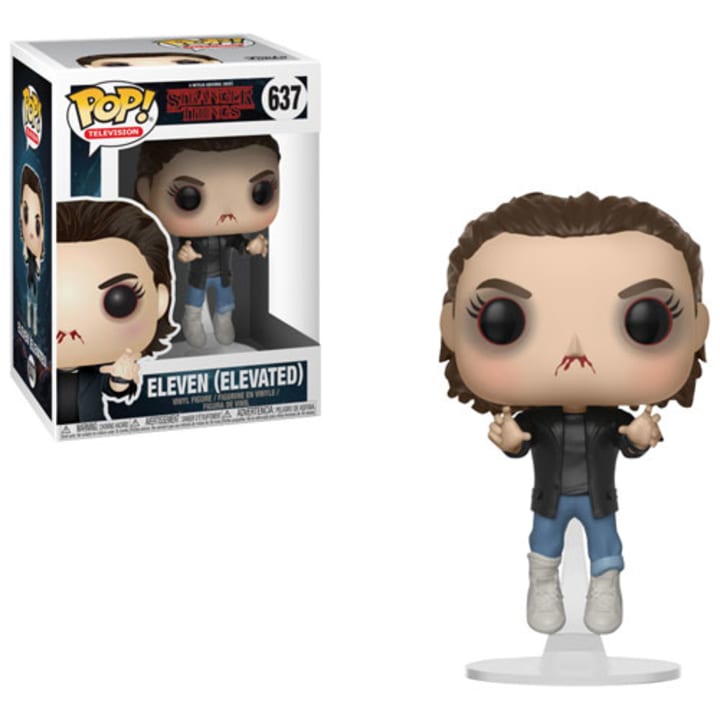 Given that she's the star of the show, it would be a real shame if Eleven's POP! Vinyl didn't do the character justice. Fortunately, it does! Recreating an iconic moment from the Season 2 finale, in which Eleven ends things with the Mind Flayer (or so she thought), the figure incorporates the key elements of the scene. Just like her onscreen counterpart, Funko's version of Eleven is wearing an identical outfit, has slicked hair and a generous amount of eyeshadow, as well as the character's signature nosebleed.
But the most unique part of the POP! isn't the accuracy, it's the pose! Unlike the other figures in this lineup, Eleven doesn't have two feet firmly planted on the ground. Instead, she's floating! To achieve this effect, Funko attached a transparent support and base plate to the figure. My only gripe with it is that the figure can't be detached from the upright, but it would be hard for them to arrange that without leaving a hole in Eleven's back. And for all we know, that could be a Season 3 spoiler.
The Verdict: 9/10
Steve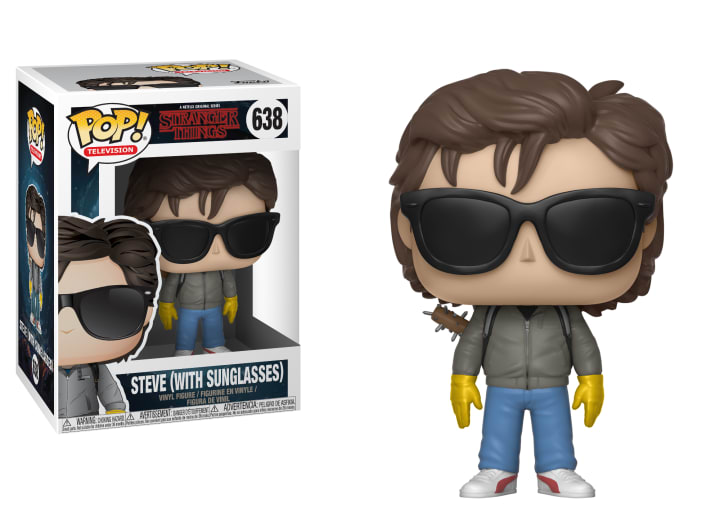 Unlike most people, I wasn't on the Steve Harrington hype train until well into the second season. For most of the first season, he was an insufferable douche. That said, I have to commend the show for completely changing my mind on the character, solely through his scenes with Dustin in Season 2. Steve's POP! is pretty accurate, considering it's not too hard to nail the character's look. He's got his enormous hair, sunglasses, and a barbed baseball bat (for whatever Upside Down monsters come his way).
There's not much that can be done to improve the figure, but detachable elements would go a long way in making it more versatile. Unlike Eleven's POP!, Steve's isn't portraying a specific moment. As such, the ability to change his look by removing glasses or putting a bat in his hand would go a long way in representing all of Steve's Season 2 looks.
The Verdict: 8/10
Bob
Poor Bob. One of the few trustworthy adults in Hawkins, Bob was torn to shreds by the Demodogs in their assault on the lab. For someone who spent his screentime helping our heroes in any way he could, it's a pretty sad death. It's especially sad when you realize that Bob wasn't malicious like the show initially wanted you to believe.
Fortunately for us, Bob has been immortalized in the form of a POP! figure. Here, we see him in his scrubs (the outfit he died in), flashlight in one hand and walkie talkie in the other. What makes the figure for me is the worried expression, which perfectly encapsulates Bob's vibe for, well, the whole season. While the figure is accurate, it's hard to deny that it's a little plain. As morbid as it sounds, maybe a Bob-being-killed POP! would be better than a pre-killing-Bob?
The Verdict: 7/10
Billy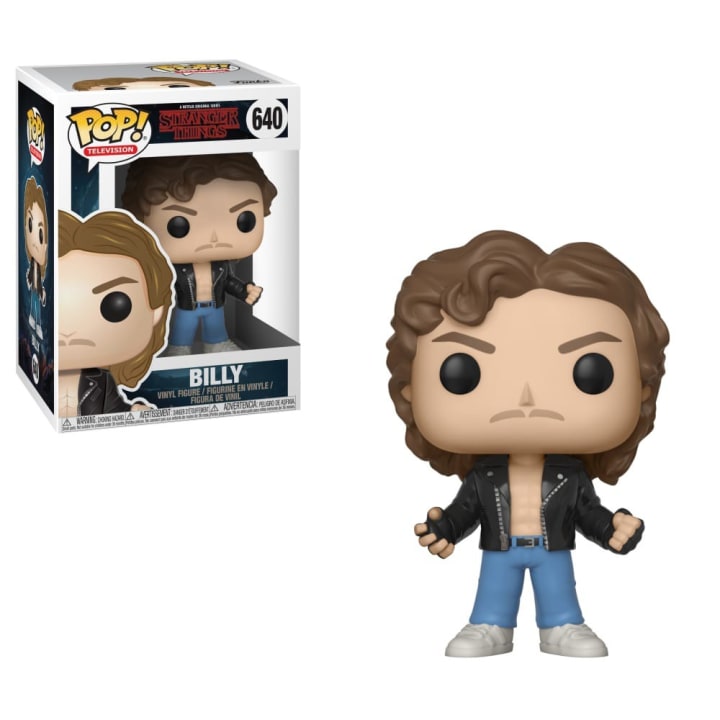 I absolutely hate Billy. He's an a-hole with ugly hair, a creepy pedostache, anger problems, and the cringiest outfit the 80s ever gave birth to. Somehow, Funko managed to include all of these things in their version of the character. And the result? The smarmiest piece of plastic the company has ever produced. But looking past my anger, it's hard to deny that the Billy POP! is completely accurate. Kudos to Funko for making a figure that's just as easy to hate as the character himself!
The Verdict: 8/10
Hopper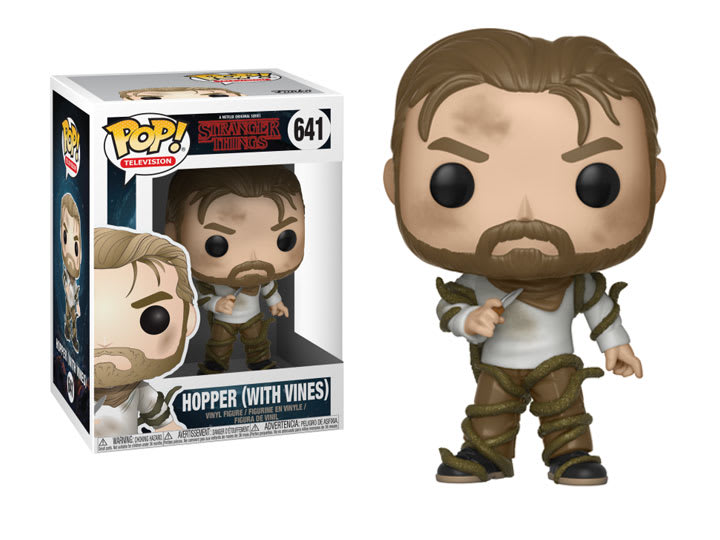 Another helpful adult in the show (arguably the most helpful), a lot of effort was clearly put into Hopper's POP! figure. It shows a triumphant Hopper, escaping evil vines when traversing the tunnels below Hawkins. While going on a mission to the Upside Down alone may not have been his brightest moment, freeing himself from demonic vines definitely was. The dirt on his face is a nice touch, as is his uncharacteristically tousled hair.
The vines are made of the same hard plastic as the figure, but more flexible/rubbery vines could've added some fun to the posing. Overall, however, this is one of the line's best.
The Verdict: 9/10
The Demogorgon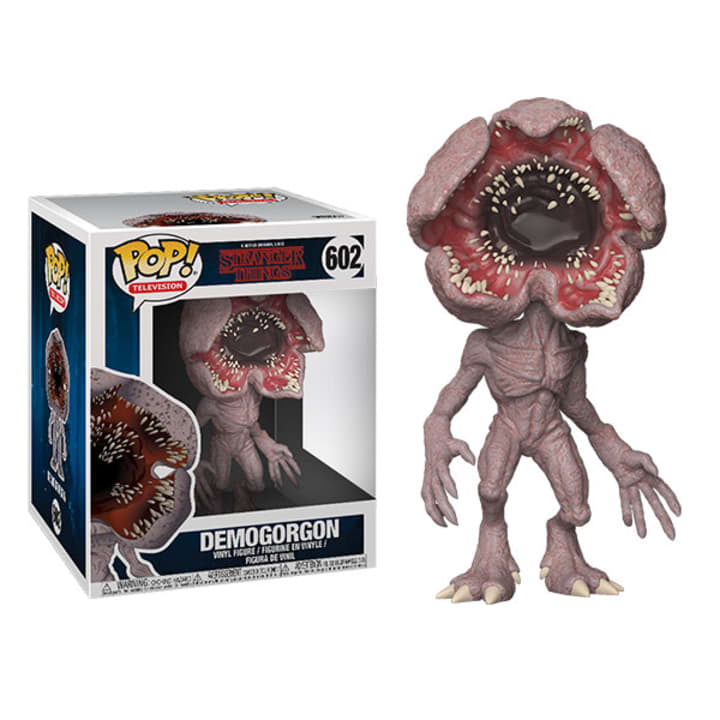 And here's the big guy. A story is only as good as its villain, and the same logic applies to this wave of Stranger Things Funko POP!s. Luckily, the villain's figure does not disappoint. For one, it's significantly larger than the others, which is reflective of its prominent size on the show. There's also a crazy amount of detailing on the body and inside the mouth, which makes it look less like a toy and more like a high-end action figure. When I first took this one out of the box, I expected it to topple over every time I put it up, because of the sheer size of the head. Fortunately, Demogorgons have huge feet that ensure that doesn't happen. Overall, this is definitely my favorite out of the six I received.
I've also included a size comparison between a normal figure, Eleven's elevated figure, and the Demogorgon to show the scale Funko was working with: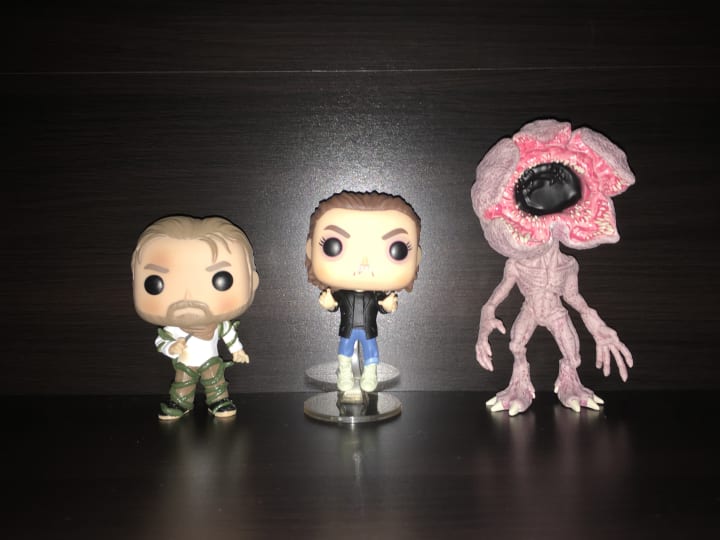 The Verdict: 10/10
A Note from Entertainment Earth
All of the products in this review were provided by Entertainment Earth, which is currently holding its annual New Year's Sale! If you're looking for other other Stranger Things characters, or merchandise from other franchises, now's your chance to get it at a discounted price! Credits cards and PayPal will only be charged after the item has been shipped to you. Also, shipping for any in-stock items are free when the order is over $79, and select pre-orders are also free.
What do you think of the Stranger Things Funko POP! vinyls? Let us know!