Blunder Mifflin: Why a Revival of 'The Office' Is a Terrible Mistake
I have very little patience for stupidity.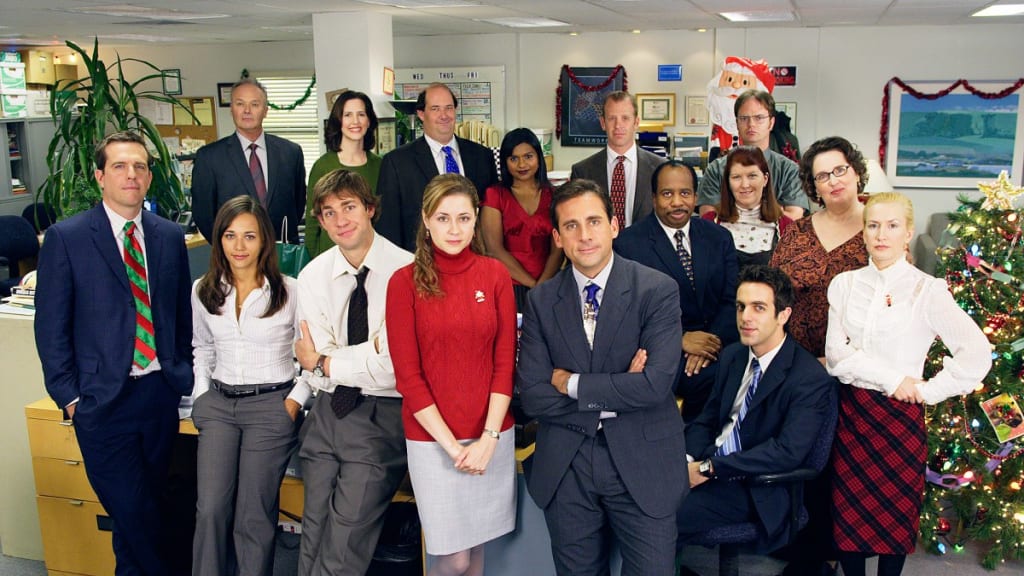 Back in December 2017, TV Line reported that NBC was looking to bring back The Office. At first read, this seemed like great news! The Office is hailed by many as the "perfect sitcom," with a colourful cast of characters and equally colourful plots. Almost immediately, however, it became clear that the revival was little more than a cash-grab by NBC as part of Hollywood's ongoing quest to reboot every franchise under the sun. Key cast members were already confirmed not to return, and the news that there would be a mix of new and old characters wasn't particularly inspiring.
For a project rumoured to air in the 2018-2019 season, it's shocking how little we've heard about it: NBC executives have remained silent on the issue, former cast members speak in hypotheticals, and an official announcement has yet to be made. And, if we're lucky, that announcement won't ever be made! Why, you may ask? Well...
Steve Carell isn't coming back.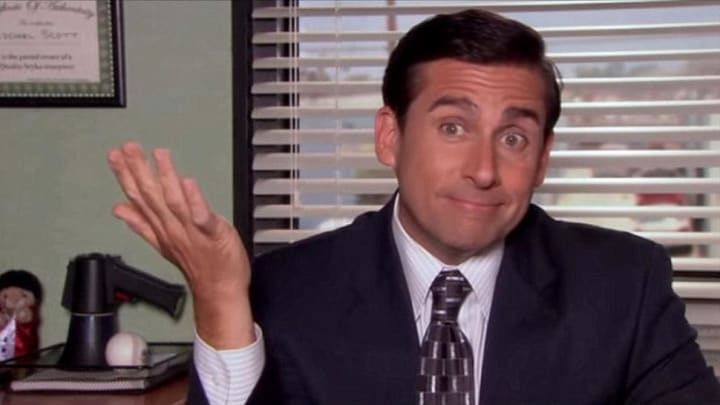 Everyone knows that Michael Scott makes The Office. Sure, Dwight's there to laugh at and Jim is the audience surrogate, but no character encapsulates the spirit of the show better than former regional manager Michael Scott. That's why the initial news of a revival was met with such a mixed reception: It was made clear that Steve Carell would not be returning.
Audiences have already seen what a Carell-less The Office looks like, and it's full of bland comedy and muddled plots. I mean, how many fans do you hear saying that Season 8 is their favourite season? How many say Andy Bernard is a suitable replacement for Michael Scott? If the 55 percent for Season 8 on Rotten Tomatoes is any indication, the show just doesn't work without Steve Carell. So why would a revival without Steve Carell fare better? Chances are, it won't.
The characters have gone their separate ways.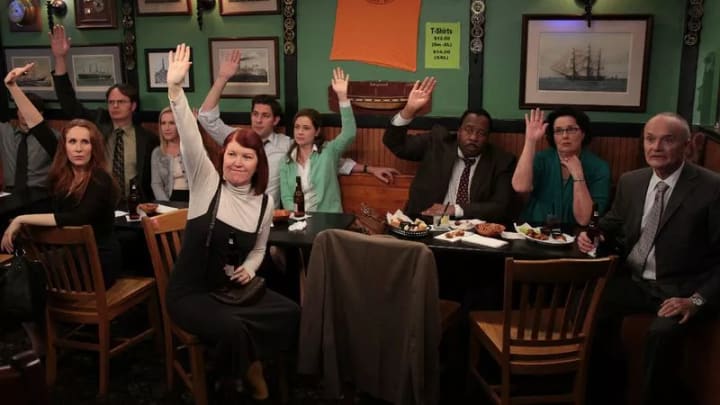 The Office's success is largely thanks to its talent ensemble cast, some of whom will be returning for the revival. But that begs the question: Should they come back? The series finale, aired back in May 2013, painted a pretty clear picture of what happened to the characters:
Michael — lives in Colorado with Holly and their two kids
Jim and Pam — moving to Austin to join Athleap, the company Jim helped start
Dwight — regional manager of Dunder Mifflin Scranton
Angela — married to Dwight, but not longer a Dunder Mifflin employee
Stanley — lives alone in Florida (on a lake!)
Phyllis — still at Dunder Mifflin
Andy — works in Admissions at Cornell
Creed — in jail
Meredith — still at Dunder Mifflin
Oscar — probably State Senator
Kevin — owns a bar
Toby — lives in New York City
Nellie — lives in Poland
Kelly & Ryan — ran away together
Erin — still at Dunder Mifflin
Pete & Clark — still at Dunder Mifflin
Darryl — lives in Austin, working for Athleap
Of the 20 characters mentioned above, only six (Dwight, Phyllis, Meredith, Erin, Pete, and Clark) are still working at Dunder Mifflin. Assuming he returns, Dwight will undoubtedly be the one carrying the show on his back. But aside from him, are any powerhouse characters still in the office? The remaining employees are great in an ensemble, but definitely not the main attractions.
Sure, you can say that Angela, Oscar, and Kevin are still in Scranton and therefore can drop in on the show, but at what point does the "revival" stop being The Office, and start being Already Established Characters in The Scranton Wilkes-Barre Area? The point is, if you're going to bring back The Office, bring back—you know—the office.
Its premise has long been abandoned.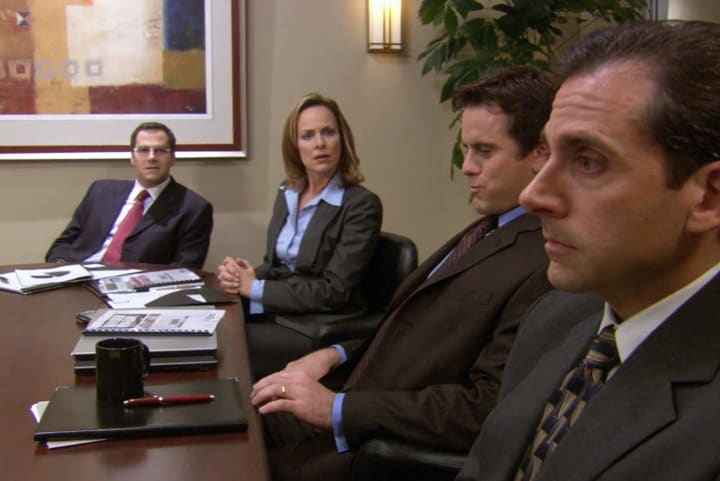 When The Office first aired, it was supposed to be a commentary on the mundane reality of the middle-class (told through the lens of some wacky characters). And the earlier seasons did just that! The longest-running plot revolved around a potential downsizing, while episodic obstacles included lame diversity initiatives, motion sensors, and performance reviews.
Shortly into the fourth season, however, that all changed. Suddenly, the show wasn't content with parodying a boring workplace. Now it wanted to be something broader, something that appealed to all sorts of viewers. That's when The Office became a comedy set in a workplace, as opposed to a workplace comedy. But it wasn't all bad! The show handled the shift excellently until actor departures and creative differences worked against it.
As I said before, the show became less popular as it went on, largely due to the team's inability to manage that change in direction without heavyweight cast members. It's too late now for The Office to return to its tedious themes, and with the big name characters unlikely (or confirmed not) to return, what's the point in trodding out a weak plot with weak characters? It would do nothing but further tarnish the legacy of a show that's already been dragged through the mud.
Comedy revivals don't have a great track record.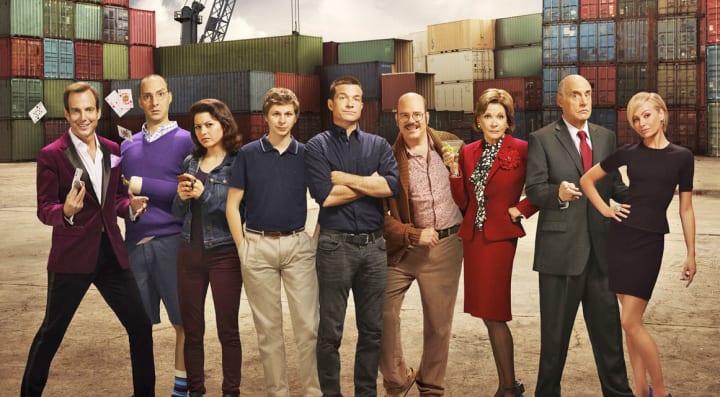 Arrested Development, a witty comedy in the vein of The Office, ran for three full seasons on FOX. The show was a critical darling from 2003 to 2006, with reviewers praising it for its Rube Goldbergian humour and fully-committed cast. Unfortunately, the positive reviews didn't translate into viewership and the show was cancelled in 2006. Fast forward to 2013, and a fledgling Netflix picked up the show for a belated fourth season. Fans were elated!
Until they weren't, that is, because the fourth season managed to disappoint on nearly every level. The showrunners weren't able to get the cast together at the same times, so actors and actresses were digitally added into scenes or awkwardly written out. The humour, so interconnected on the original series, fell flat more often than not. It's hard not to imagine a similar fate for The Office, a show so beloved that anything less than stellar will be written off by fans and critics immediately.
How do you feel about a revival of The Office?
tv
About the author
Reader insights
Be the first to share your insights about this piece.
Add your insights