The Planned Pregnancy
Hush, little baby, don't you cry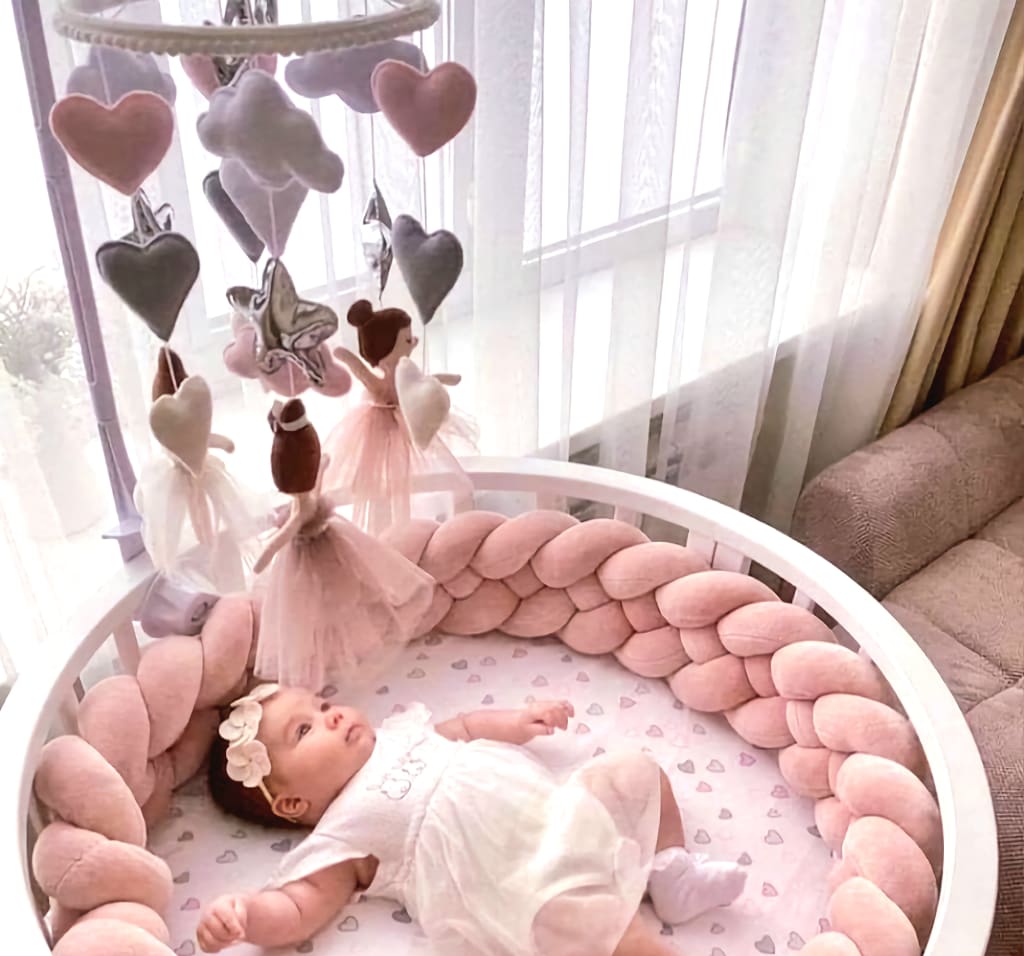 Image from Pinterest
"Noel! Noel, wake up! Look! Look!" Shana jumped on the bed to wake her husband up.

"Huh? What happened? Are you okay?" Noel sat bolt upright. He saw Shana grinning at him.

"Oh, Shana. You gotta stop waking me up like this. Didn't we talk about this before?"

"Yes, we did but I'm sure you'll forgive me when you see this" Shana shoved a pendrive into Noel's hand.

Noel realized what he thought was a pen was actually a pregnancy test, "Shana, I don't know what these lines mean but are you telling me, you're, you're actually–"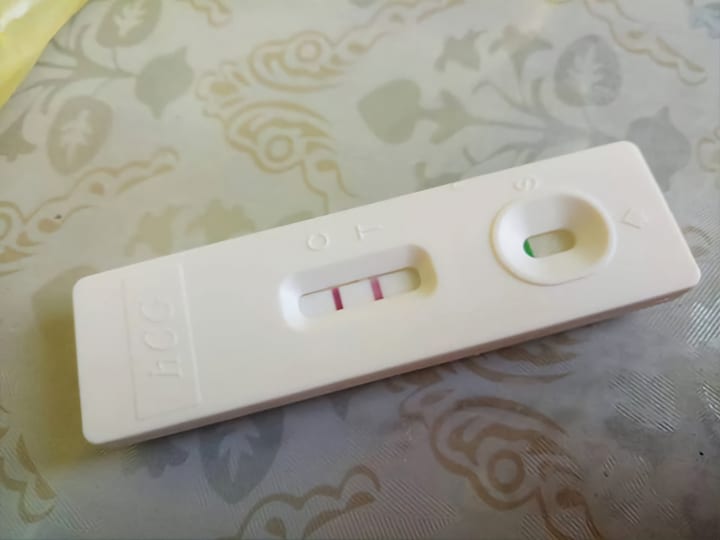 "PREGNANT! Yes, I'm pregnant!"

Noel felt tears building up in his eyes, "I can't believe it! I'm so happy! Our first baby!"

~~~~~

Noel and Shana were very busy for the next couple of days. They were informing the happy news to both their parents, family members and friends.

Shana's parents were extremely excited because this would be their first grandchild. Noel's parents already have one grandson from their oldest daughter but they too were over the moon.

~~~~~

During her fourth month of pregnancy, Noel and Shana went to her doctor's appointment.

"You have nothing to worry about, the baby is very healthy. Also, would you like to know the gender of the baby or would you like to be surprised?" asked Dr. Shennig.

Noel and Shana looked at each other, smiled and they both answered at the same time.

"We would like to know!"

"We would like a surprise!"

Noel and Shana looked at each other again and frowned.

"I'll give you both some time to discuss this", said Dr. Shennig as she left the room.

"Why don't you want to know the baby's gender?" questioned Noel sadly.

"What difference is it going to make? I'll still be going into labour and it'll still be our child", reasoned Shana.

"Yes, that's true but if we know the gender, I'd know how to decorate our baby's nursery and which theme of colour to use. It would also help our family and friends to get gifts for the baby shower", explained Noel.

"Baby shower? Who said anything about a baby shower? Do you think you can just make up my mind for me? Did you even plan to ask me if I wanted a baby shower?!" Shana was pissed off now.

"Jeez, Shana, keep your voice down. I'm sorry, I shouldn't have assumed that you wanted a baby shower and I'm sorry for not asking you about it. But please can we know our baby's gender so I would know how to work on the nursery? Please?"

Shana sighed, "Okay, fine. I'm sorry too. Mood swings and anger bursts are quite common during pregnancy. I read it in a book. I'll try my best to control it".

~~~~~
Noel was so happy to bring his wife and their little princess back home from the hospital. They named their baby Stephanie, after Noel's mother.

Noel kissed both his wife and his three-day-old daughter goodbye before leaving for work.
~~~~~

"Heyyy! You're home early!" Shana was pleasantly surprised to see her husband already back home from work.

"I just couldn't wait to see Stephanie again! Leaving work early is one of the perks of being the boss", smirked Noel.

"Awww, look at you already so attached to her!" said Shana.

"So, where is she? Is she sleeping in her crib?" Noel asked while going up the stairs to the nursery.

Noel went into the nursery and peered into the crib. His little princess was asleep. He gently carried her, not wanting to wake her up.

He immediately noticed something amiss about Stephanie. Her normally soft body was now rigid. He didn't want to believe the conclusion that his mind jumped to.

He had seen the nurse check Stephanie's pulse at the hospital and he checked it the same way. When he couldn't find a pulse, he tried waking Stephanie up but to no avail.

He carried her lifeless body back downstairs to Shana. He was sobbing at this point. He didn't know how to break the news to Shana.

"Shana, honey, Stephanie, she isn't, she's not—"

"I know, I smothered her with a pillow", said Shana nonchalantly.

Noel couldn't believe what he just heard. There were so many thoughts and questions running through his mind. He was so confused and appalled.

Shana continued watching TV as Noel was taking too long to respond.

Finally, he managed to utter, "Why?"

"Well, I just wanted the maternity leave, not the baby"
__________________________________________
Thank you for reading this. If you liked my writing, please subscribe and click the heart.

If you liked this, you might also like this:
About the Creator
I'm a Certified Nutritionist 🌱 and these are what I mostly write:
〰️ Fiction (Horror/Thriller)
〰️ Non-Fiction (Nutrition and True Crime)
〰️ Poetry
Reader insights
Outstanding
Excellent work. Looking forward to reading more!
Top insights
Excellent storytelling

Original narrative & well developed characters

Easy to read and follow

Well-structured & engaging content

Heartfelt and relatable

The story invoked strong personal emotions
Compelling and original writing

Creative use of language & vocab

Eye opening

Niche topic & fresh perspectives

On-point and relevant

Writing reflected the title & theme

Masterful proofreading

Zero grammar & spelling mistakes
Add your insights