The Halloween Abduction (Ch 2)
You Just Thought Your Kids Were Safe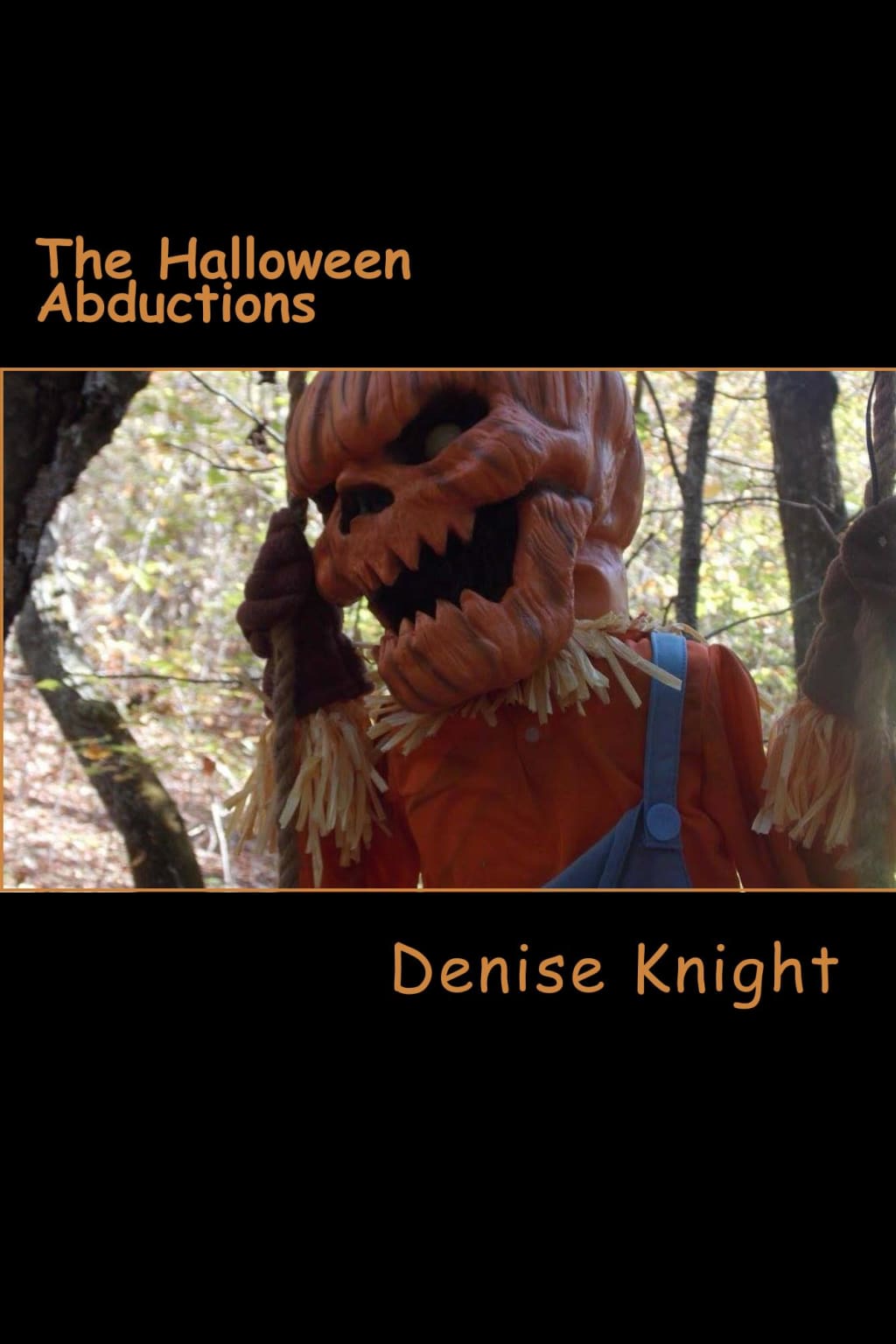 Abbeville, AL is a little town nestled between the small town of Headland, AL and the tourist city of Eufaula, AL. It is a town where much of the population put a high emphasis on faith and family. Like many cities in the South, life is centered around church, school, and football. Churches and schools in these rural cities were usually small and family run. Although in churches, people come and go, and pastors generally serve from two to seven years, usually two or three families have a long history in the church and are always representative of the deacon board, pulpit community, treasury ministry, and leadership teams. In small, rural towns like Abbeville, everyone knows everyone. Many of these towns usually have an unspoken code of secrecy and confidentiality. Even if there are people who don't like each other, they are a close knit group of people. They will gossip all day long about each other, but when it comes to exposing someone for a crime or injustice, it usually won't happen. The members of and community surrounding Lake Community Baptist Church was just such an example.
The roots of Lake Community Baptist Church could be traced back to three families. In September of 1949, the Bryants, Kingstons, and Howards formed a weekly Bible study. Six months later, it would become the Lake Community Baptist Church. Ever since that first Bible study, these three families had always been involved in the development and leadership of the church. They were also respected pillars of the community. These three families could trace their involvement back for many years in the politics, business growth, schools, and sporting events of the town.
Drake and Kathy Howard had both been born and raised in Abbeville, Alabama. Kathy had never left. After she graduated high school, she got a job as a dispatcher for the county Sheriff's Department. She knew the system well; her father was now a retired Henry County Sherriff. Drake went off to college at Auburn University. He played football for the college and earned a Doctorate Degree from Auburn's College of Veterinary Medicine. Drake, whose grandparents were founding members of Lake Community Baptist Church, now owned and operated the most successful animal hospital in the Henry County area. Drake and Kathy had done their church and community proud. Drake also served as chairman of deacons and chairman of the finance committee in the church. He served on the city property and zoning commission as well. Kathy Howard, sister-in-law of Sherriff Beau Davidson, was the church pianist and had been recently elected the town mayor. The Howards were an ideal couple. They had two sons, both of whom were high school football stars. They were both active in church and they both had successful careers. Struggling was not a part of their lifestyle. They had social status, respect, and money. There were considered among the families who made the town of Abbeville, Alabama great.
The Kingstons were also among the family pillars of the Abbeville community. Their family had been traced back for six generations and they were proud of their position in the community. They had wealth and social status. They were respected in the surrounding counties as well. Both of their sons, Edmund and Allen had dropped out of high school. Allen finally got his GED and joined the army where he made his career. Edmund, on the other hand, was lazy and self-indulgent. He enjoyed sporting events and was a terrific armchair quarterback. Although a high school drop out, Edmund was obsessed with football. He was a sports fanatic all together, but football consumed his thoughts.
His inability to read limited Edmund's job opportunities. He worked during the summer and spring tending to lawns.
During the fall and winter, he took a break from work. He had sporting events to attend to. It didn't much matter whether or not Edmund had a job, his wealthy parents provided any money he needed or wanted. Edmund Kingston had met Nancy Wolford at a football game, asked her out on a date, and she accepted. She had been divorced twice. Her aggressive attitude insured that she did not have a steady relationship, but she and Edmund clicked. After five weeks of dating, Edmund Kingston and Nancy Wolford had a beautiful wedding (funded completely by Kingston money) at Lake Community Baptist Church. The couple became a faithful addition to the church. Lack of education kept Edmund involved mostly in supporting roles. Nancy, however, became a Sunday School teacher for the senior ladies, sang in the choir, and worked as the church treasurer. Nancy was always to first to volunteer for fund raisers, fellowship planning, and she was in charge of the prayer chain. Edmund and Nancy had also been blessed with a son. Travis Kingston, now nineteen years old, was a smart kid. He had done well in school. His parents were most proud, though, of his talents as a football player. Travis had made a name for the family. His parents swelled with pride every time they walked into the high school football stadium. The entire four years of high school for Travis was one sporting achievement after another, not to mention being a member of the honor society. Edmund and Nancy Kingston had their place in this community, predominantly because of the Kingston name. Their son, though, he had sealed the deal for the Kingstons. He had his pick of any college on a football scholarship, and they knew he would continue to make them proud.
The Howards and the Kingstons were not the only families who were typical of small rural towns. The Dells, Dovers, and Hillermans could also trace their family roots back several generations in Abbeville. All of these families were also long standing members in the Lake Community Baptist Church. This family oriented church had welcomed Seth and Carly Hindson and made them a part of the Lake Community family. As the search for Josiah continued, the Hindsons would come to depend more and more on their new family. The role their new church family would play would be unforgettable.
_______________________
Albany, capitol of New York, is located in upstate New York. Albany provides access to both the Mohawk and Hudson Rivers. It is rich in history: it was originally home to Algonquian Indians and was also inhabited by the Mohawk and Iroquois tribes. Albany, New York is one of the oldest surviving settlements from the original thirteen colonies and its role in the Revolutionary War is intriguing and commanding. The climate produces short, hot, wet summers and long, cold, snowy winters. Albany produces the best of two worlds for its citizens. For those who love city life, Albany has both beautiful historic dwellings as well as modern homes. Office buildings tower and the city lights are adequate for those who love the city life. The outskirts of Albany provide urban living and country dwellings for those who prefer nature and the heavenly bodies to city lights. Autumn in upstate New York is some of the most beautiful. The foliage produces an array of colors and fall temperatures produce a cozy, comfortable setting. Whether one favors country living or city living, Albany contains a host of entertainment and family venues. The city has many public parks and museums, the country areas have beautiful trails, mountains, and orchards. If it were not for the socialist controls of the state, New York would prove to be the perfect place to raise a family, especially upstate.
Revival Fire Gospel church was a charismatic, Pentecostal church in Albany, NY. The church was only about eight years old and had grown in number quite rapidly. It was a family oriented church and the members were vocal and active in the community. The church was not inside the city limits but in a northern, Albany, rural area. The congregation made successful strides in reaching the community. In an area of poverty and hopelessness, they were able to minister effectively. There was very little strife in the church. There was no deacon or elder board, just a hierarchy of leadership. The pastor made all the decisions from the staff, to the curriculum, to ministries. Up under the pastor's authority was the assistant pastor, the worship leader, and the youth minister. The congregation was happy to follow their leadership. If anyone questioned the authority of the pastor, they were counseled and either came to agreement with him or left the membership. The pastor was not a control freak, but simply felt this is how God ordained the church to function. He backed all of his decisions with Scripture and it seemed as if all were well. One of the church's most successful ministries was its youth group. They were able to reach at risk teens that would normally be joining gangs or that would just fall between society's cracks. They built a youth praise band that ministered not only in the church but in the community. The other dominant ministry was the Christian school. The school was well attended and staffed. It also offered a homeschool support ministry for those families, and there were quite a few, who chose to homeschool.
___ ______________________
Baton Rouge, the capital city of Louisiana, is known for its industrial and medical research. The city has strong, historical routes for the French and Native Americans. It has mild winters and hot, humid summers. The weather, though, is anything but consistent and calm. Hurricanes are common and the threat of tornados occurs all year long.
Baton Rouge became the capital of Louisiana in 1849. Its capital building was known for the reviving of Goth architecture. The culture is a mixture of Cajun, Creole Catholics, and Baptists. It is steeped in religion, superstition, and tradition. Among these are the legends of curses and voodoo and haunted houses. Like many southern states, Louisiana is popular for its football teams and Civil War history. Baton Rouge is the home of the LSU Tigers and many antebellum homes. While this state is known for its historical attractions, cultural celebrations, and dangerous weather, it is also known for its crime rate. Louisiana rates at #66 for dangerous American cities. So to find a neighborhood like the Swampland Community is something to boast of. The neighborhood is not wealthy and cannot afford a private security detail. However, its residents have a successful neighborhood watch and have established an atmosphere that deters crime and encourages the protection of its residents. The residents are more like family. They attend church together (the two most prevalent is the nearby Catholic church and the neighborhood Baptist church. They attend sporting events and school activities. They have a quarterly neighborhood picnic. They have regular seasonal celebrations, the most popular being the Halloween extravaganza. Those living in the Swampland community believe they are living the American dream.
___________________________________
The Big Peach, A-Town, The Dirty South, The Gate City, Hotlanta, The Hip Hop Capital of the world, and most recently, the Hollywood of the South: all nicknames for the city of Atlanta. Atlanta, Georgia is rich in American history. Creek and Cherokee heritages are among the earliest of Atlanta history. Civil War history is in abundance in the Georgia state capital. Atlanta is home of the Atlanta Braves, one of America's beloved baseball teams. Known for its peaches, peanuts, and cotton, Georgia has supplied the country with many natural resources. Atlanta's famous attractions include FIVE POINTS (where five streets meet at the center of downtown), BUCKHEAD (the financial center of the south), HARTSFIELD-JACKSON ATLANTA INTERNATIONAL AIRPORT (the world's busiest airport), CNN, TBS, TWC, and TYLER PERRY STUDIOS (television and entertainment production), WOODRUFF ARTS CENTER (home of the Atlanta Symphony Orchestra), GEORGIA AQUARIUM ( the world's largest indoor aquarium), THE HOME OF MARTIN LUTHER KING JR., ATLANTA CIVIL WAR MUSEUM, GRANT PARK (home of the Atlanta Zoo, hosting over 1300 animals), and THE VARSITY ( the world's largest drive in restaurant). These are just a few attractions. Atlanta is also home to many music and film festivals and she also hosted the 1996 Olympics. With these big city attractions and the big city population comes a big city crime rate. With 100 being the safest, the crime index for Atlanta is at #1.
Although residents of Atlanta are used to hearing about crime, many have lived in safe neighborhoods and interacted in society without threat or imposition. It is easy for citizens to become comfortable and think "that could never happen to me". As beautiful, creative, and advanced as Atlanta is, citizens must ask themselves, "is anyone ever safe, really?"
___________________________________
Panama City Florida, located on St. Andrews Bay in northwest Florida, is a popular tourist attraction and considered a good place to raise a family. Considering the dangers most Florida residents face from hurricanes and tornados, Panama City's weather is considered relatively mild. With its beautiful beaches, numerous theme parks, small group tours, and deep sea diving expeditions, Panama City becomes a popular attraction for family vacations, honeymooners, and spring breakers. As is well known, with Panama City's vacationing patrons, comes high levels of alcohol and drug abuse which is also accompanied by immoral behavior and high crime rates.
Not only is Panama City viewed as a land of fun in the sun, but it is being viewed more often than not as a mission field by evangelicals. Churches are establishing programs to protect their own families from the vices that are prevalent in this area as well as programs to reach out and transform the lives of broken and damaged people. Beachside Methodist Church is one of those facilities. They have formed several in-reach programs to teach parents how to protect their own kids, how to equip them to live for God in an ungodly world. Beachside Methodist also organizes summer camp programs that are beach side for churches in surrounding cities and states. They have out-reach programs that offer hope in Christ for individuals and families. It's a coming together of two different worlds, and they are about to clash.
**Taken from my book, THE HALLOWEEN ABDUCTIONS, copyrighted 2017