Much as I love visiting other countries, I always enjoy coming back home. Yes, the UK weather is frequently rubbish, and yes, the food can leave something to be desired. But it's one of the most atmospheric, intriguing countries in the world—not least because of its historic, spooky past.
With supernatural stories associated with virtually every town, village, and city in the UK, it's difficult to pick the top eight locations for the "most haunted" list. However, in no particular order, here's my attempt.
The 8 Most Haunted Locations in the UK
London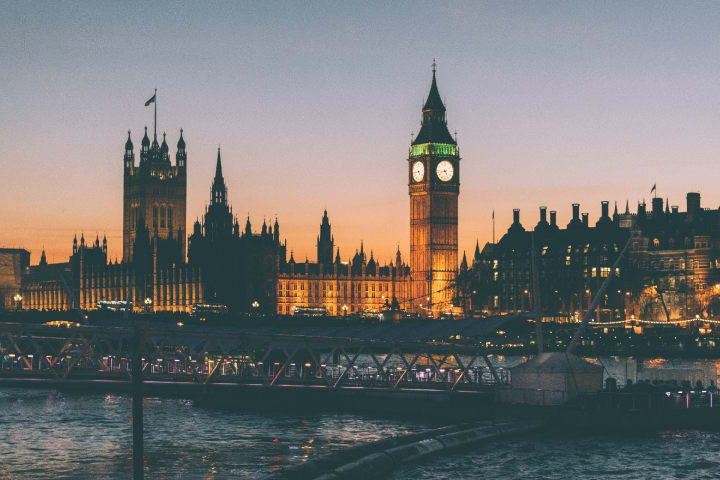 Naturally, the sprawling capital of the UK had to feature on this list. There are literally hundreds of ghost stories associated with London; from eerie poltergeist-filled pubs to ghostly sightings in stately homes. Here are just a few of my favourite London hauntings:
Queen's House, Greenwich. Originally built for James I's wife in the 1600s, it's unsurprising that this historic building has a few ghostly apparitions. The house gained nationwide attention when a photographer claimed to have snapped a ghost running up the "tulip stairs." It's a startlingly clear picture, showing a shrouded figure who looks like it's running after someone. Experts from Kodak examined the negatives and said that they definitely hadn't been tampered with. Spooky!
Highgate Cemetery. Possibly London's most famous graveyard, for several years, people were convinced it was haunted by a vampire. To this day, people still regularly report ghostly activity here.
Liverpool St Station. Proof that it's not always the old buildings that bag the ghosts, London's busy Liverpool St Station has also experienced its fair share of spooky sightings. Several people have spied a ghostly man wearing overalls on one of the platforms, who looks as though he's waiting for a train. And did we mention that the station was built on top of a plague pit, containing 30 victims? Eek.
Berry Pomeroy Castle, Devon
This is a firm favourite of mine, as it's only a short distance from where I live. Although I've never experienced anything supernatural there, I can testify that it has a very eerie atmosphere, particularly in one area.
Legend has it that there are two main spirits that wander the UK's "most haunted castle," dubbed the Blue Lady and the White Lady. The Blue Lady has a reputation for luring people to her, then making them fall to their death. The White Lady, in life, had been imprisoned in the tower by her sister, until she'd starved to death. You'll find her there still—and I can testify, that particular room feels very menacing indeed!
Pluckley, Kent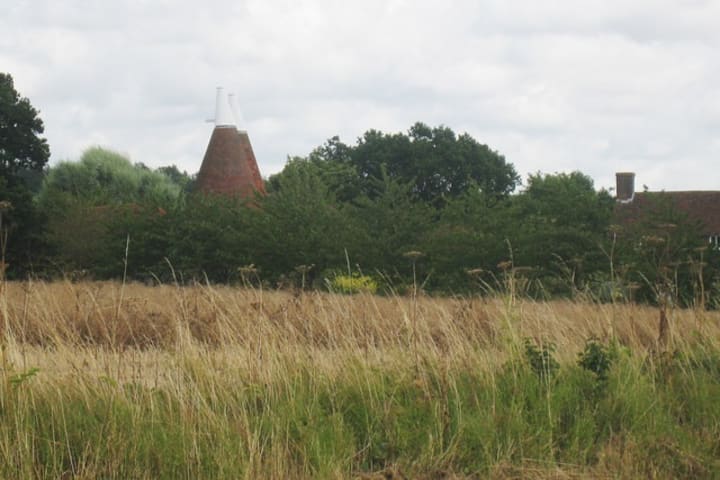 For a weeny village, this place sure packs a supernatural punch—with 12 ghosts in total. In fact, it used to appear in The Guinness Book of Records as the UK's most haunted village! Among the ghostly gathering is a murdered highwayman who stalks around the tree he was pinned to in death, and a schoolmaster, who sadly hung himself. You'll find him (unsurprisingly) wandering in the school grounds.
York, Yorkshire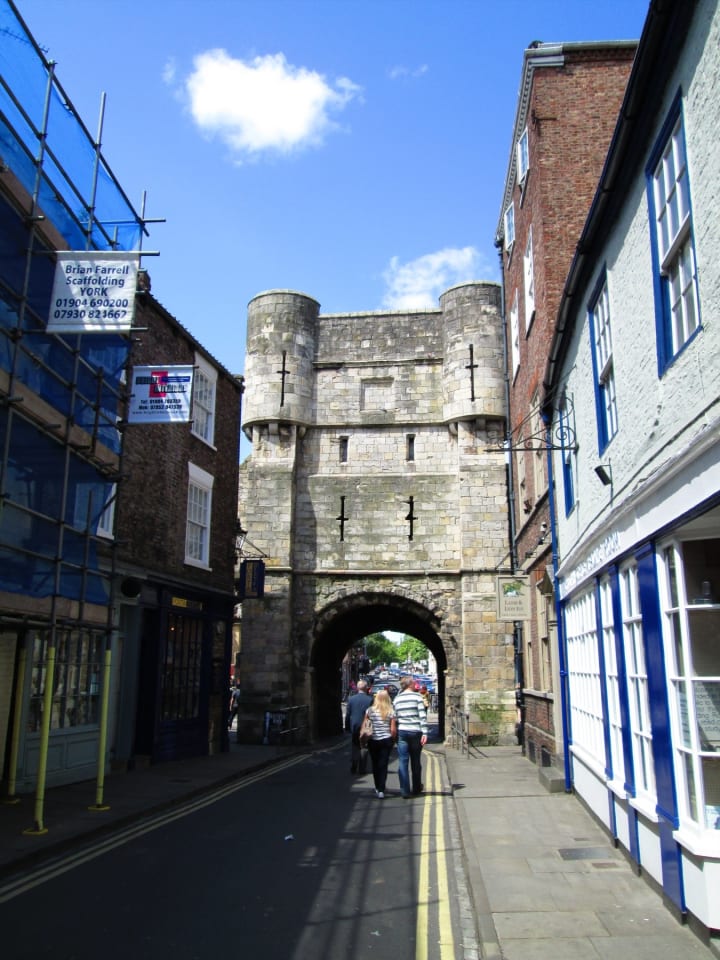 I love the fact that York is so over-run with spirits that even their local M&S claims to have one. When you stroll through the narrow, ancient streets, it's easy to see why it's a magnet for the supernatural—the entire city oozes with atmosphere. Visit 35 Stonegate (one of the city's oldest buildings), and you might hear the ghost of a servant girl, sobbing in the basement, or the cat ghost, scratching from behind one of the walls.
There are several other fascinating ghosts. Mad Alice, who was hung in the 19th century, still roams the lane where she used to live. As for poor old Roger De Clifford, whose body was left on display for a year and a day after his execution? You can still see it on occasion, on a dark, moonless night…
Chillingham Castle, Northumberland
With a name like that, it's impossible to imagine this castle as anything but haunted. The eerie castle, which is often used as a film set thanks to its amazingly creepy interior, boasts an astonishing number of spirits, such as a ghostly figure begging for water in the pantry and dislocated whispering in the chapel. Its most celebrated spirit is the Blue Boy, who you'll find in the Pink Room (now there's a colour clash), casting a sinister blue halo of light wherever he travels.
Borley Rectory, Essex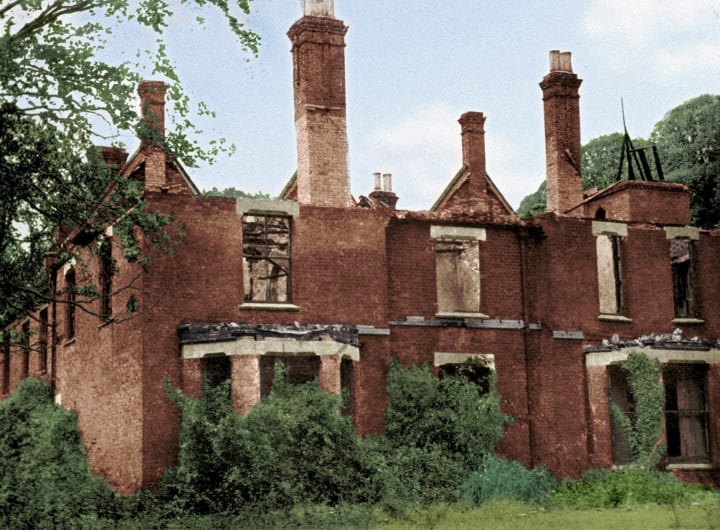 Borley Rectory is widely regarded as one of the country's most terrifying locations, with a history of supernatural events that date back over a century. All of its residents have complained of sinister happenings while living there, right up until the fire that tore through it in 1939. However, the flames didn't extinguish the spooky activity. Locals still spot ghosts on the grounds from time to time, and some have a taste for lobbing stones at unwary visitors.
Greyfriars Kirkyard, Edinburgh
In this cemetery, you'll find the gravestone of Thomas Riddell—the inspiration for Lord Voldemort's real name. That's not the only sinister thing you'll find here. The worst of the spirits that haunt Greyfriars Kirkyard is the Mackenzie Poltergeist—thought to be the spirit of Sir George Mackenzie. According to local legend, his spirit was released from its tomb when a homeless man broke in one night, disturbing the man's bones. This villainous spirit leaves passers-by with scratches, bruises, and feelings of dread and nausea. What a pleasant chap, eh?
Caerphilly Castle, Wales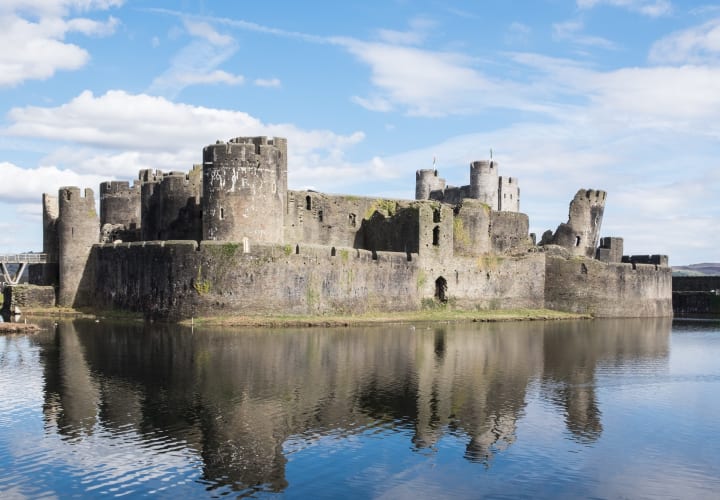 The ghost that haunts this particular castle is rather alarming, to say the least. She's a lady, but if you're imagining something elegant, drifting, and quiet, think again. This "Green Lady" has been described as monstrous, with "goggle-eyes," an "enormously large head," and a "long green veil."
The ghost of Alice of Angouleme is also said to haunt the castle. She was married to Gilbert de Clare, the builder of the castle, but fell in love with Gruffudd the Fair (with a title like that, who wouldn't?). Gilbert discovered their affair, sent Alice back to France, and arranged for Grufford to be hung to death.
Alice was so distraught she dropped dead from shock, and her ghost is said to have wandered the castle right to this day.
About the Creator
Hello! I'm an experienced copywriter, published author (The Case of the Green-Dressed Ghost) and all-round film buff and music obsessive. If it's weird, you can guarantee I'll like it. Website: www.lucy-banks.co.uk
Reader insights
Be the first to share your insights about this piece.
Add your insights